Increasingly identifying as communities that promote holistic personal growth through the development of healthy habits related to eating, sleeping, studying, socializing, and culture-sharing vs. "only" as academic centers, colleges and universities are in the unique position of revisiting and thoughtfully reinventing their space utilization strategies.
39% of students in college experience a significant mental health issue. Research demonstrates that two-thirds of students with anxiety or depression won't seek treatment, so college and university leaders are shifting focus toward bringing treatment and support directly to students. (https://www.activeminds.org/about-mental-health/statistics/).
Further, colleges such as William & Mary are dedicated to reducing the "stress glorification culture," which gets in the way of wellness and overall health. This message, in parallel with the mission of the college, will be embedded in all practices across student affairs in its new McLeod Tyler Wellness Center. As the building prepares to open to the public in the Fall, student leaders, including RAs, will tour the building and learn about how the building will support the bigger campus culture.
Another higher education institution dedicated to its students' overall wellness is Duke University, one of only seven college and universities in the country to receive Active Minds' Healthy Campus Award in May. Duke's Wannamaker Residence Hall houses 230 residents and includes a substance-free community and The Well, a wellness LLC that focuses on six areas of wellness:
Spiritual
Intellectual
Financial
Mind-body
Environmental
Social well-being
A recent renovation of Wannamaker helped further contribute to the University's mission of healthy living and learning. The building entries were redesigned to provide visual corridors directly into the social and recreational spaces to immediately engage residents with the social aspects of the floor. 67% of students tell a friend they are feeling suicidal before telling anyone else, which makes the placement of these spaces in high-traffic zones critical (https://www.activeminds.org/about-mental-health/statistics/). Millennials seem to be likelier than past generations to talk about mental health with their peers. With this cultural shift comes the social responsibility to provide obviously located and varied social spaces that cater to a range of personality types.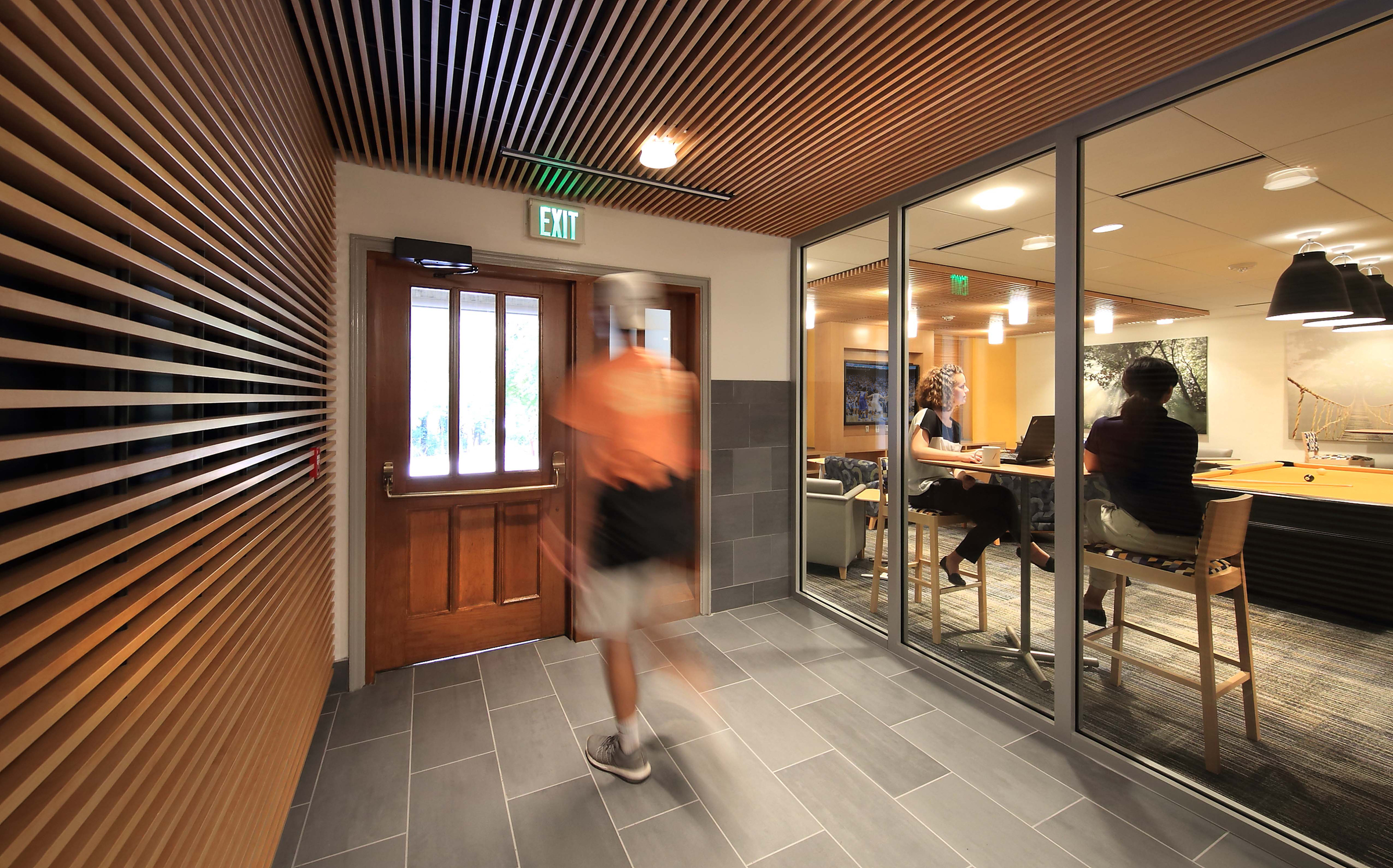 This is a clear case of when the buildings we design are no longer about the buildings, but what becomes possible inside because of them. The re-programming of the ground floor of Wannamaker results in 30% dedicated to these types of spaces: devoted to study, recreation, demonstration kitchens, yoga and massage.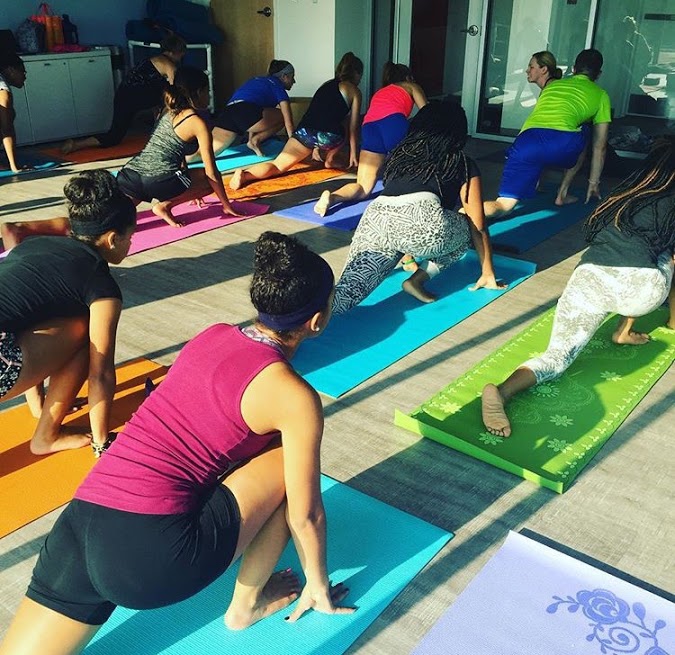 At Pace University, First Year Interest Groups (FIG) are communities built around a common interest. Housed in Alumni Hall and opened in 2015, the Body and Mind (BAM) FIG was created for students who are interested in health and wellness development, and also, strives to makes healthy living attainable to college students. In the 2017-2018 academic year, 63 students belonged to the BAM FIG. Collaborations with a faculty partner and other FIGs are also especially successful. Last year, the BAM + Nursing FIGs collaborated in a "Color your stress away" program. Coloring sheets were developed around anatomy, so it was both a study tool for the nursing students and a relaxing coloring activity. Nearly 60 students attended last fall. Two Nursing majors, a BAM RA and a Nursing RA, spoke about stress and physiological symptoms to watch out for at the midpoint of the program. A total of 27 programs yielded 367 attendees for the academic year.
Student life teams are increasingly committing to optimizing student health and wellness. Research clearly shows that strategically designed and planned health and wellness spaces provide an important foundation for academic, career, and life success. By featuring these spaces on campus (and integrating them into the overall mission), colleges and universities are offering students the opportunity for comprehensive wellness, increasing satisfaction with overall student life experience.