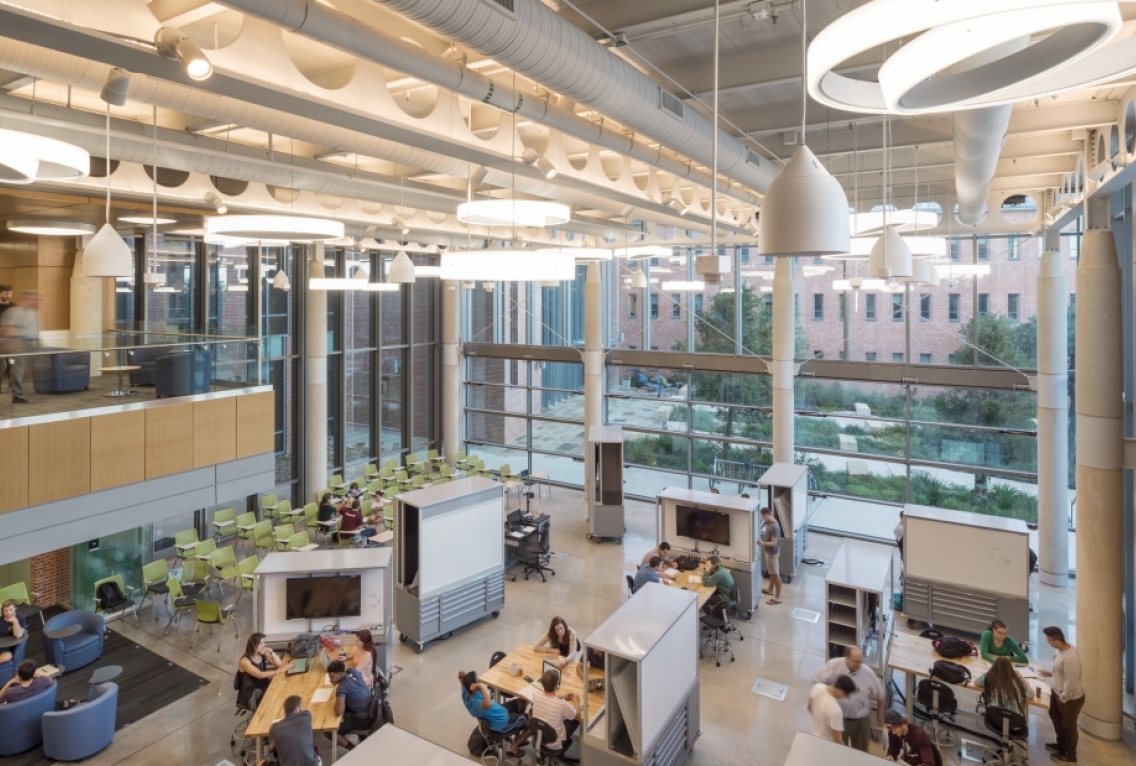 College and university makerspaces provide key opportunities for academic and entrepreneurial innovation, interdisciplinary collaboration, and ways to facilitate new paradigms for learning and teaching, but importantly, they can also provide the campus with a renewed sense of community. Strategically designed and prominently placed makerspaces showcase the excitement inside and entice students, visitors, and passersby to come experience their offerings. Creating an inviting community allows new users to work side-by-side with those who are more experienced so everyone can learn and create together.
But how should a college and university start the process of developing these unique collaborative environments?
We've discovered that the best way to plan and design great makerspaces is to continuously work with existing operators to find out what's working, what's not, and why, along with what they wish they would have known when planning their facilities. In other words, how is the project's operation matching up to the original vision?
Often, spaces with general ownership (vs. those that are "owned" by one academic department) more effectively provide the desired community effect. Additionally, our research indicates that the best makerspaces support curriculum and foster new ways of learning, teaching, and research, but are not specifically curriculum-based. The Center for the Sciences and Innovation at Trinity University demonstrates this concept. Originally designed specifically for the sciences, the center's influence on campus goes far beyond the scientific disciplines. Learning within follows a transformative model, where students are active participants in creating and innovating as part of the overall learning process. Now used by numerous non-science departments as well as those in the sciences, the building truly fosters a culture of collaboration.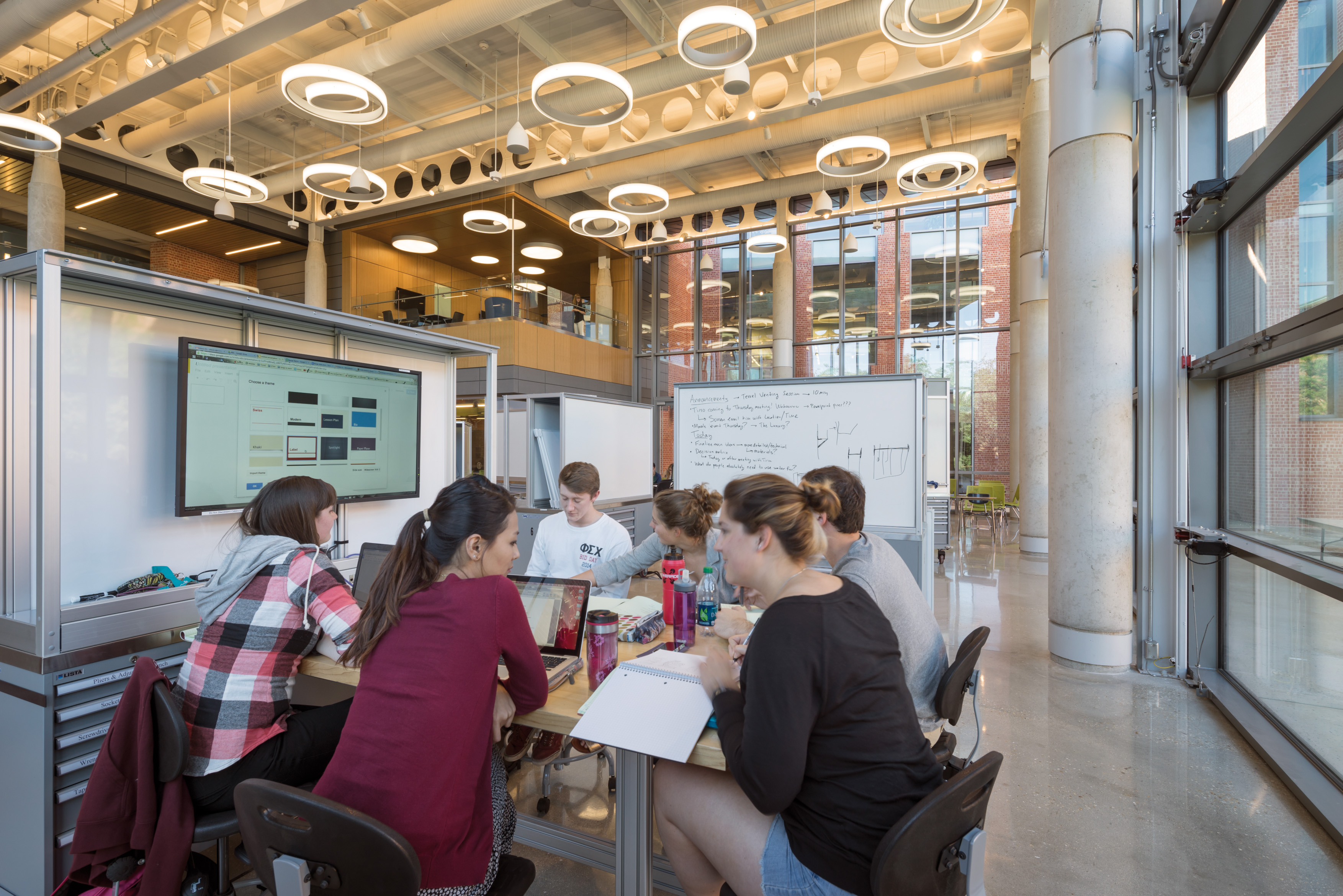 Our design teams regularly examine key features for flexibility, operations, cost-efficiency, maintenance, and end-user satisfaction and illustrate how operator feedback can be incorporated into new plans and designs. Through careful research, we identify and illustrate the impact of academic programs on makerspaces, including curriculum changes that support new STEAM synergies.
Some factors we examine include:
Flexibility and Adaptability
What equipment changes have occurred? Why?
How have changes in user needs been accommodated?
Which courses are using the makerspace? Why?
Operation
Is the makerspace a shared resource?
How have operations evolved?
How are you measuring operational use?
Community
Are students working on coursework or personal projects?
Is the makerspace bringing together individuals from departments across the university?
Is the makerspace supporting entrepreneurship and innovation? Industry partners?
Carefully analyzing actual makerspace operations enables us as designers to most effectively plan for flexibility and operation while discovering best practices and pitfalls to avoid, all with the goal of setting users up for success. Tailored toward our clients' campus type and the makeup of each academic institution, we use our investigative findings to determine makerspaces' potential impacts, including shaping curriculum and enabling synergies across STEAM; connect entrepreneurship, innovation, and industry; and understand the range of operational strategies related to makerspaces.