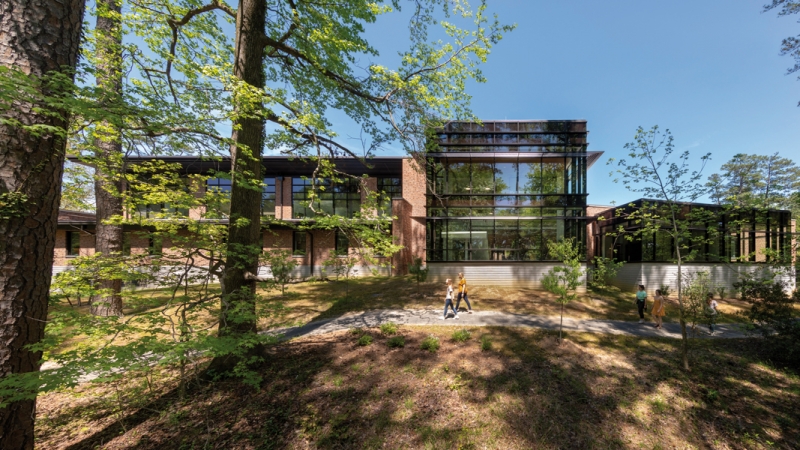 EYP is partnering with the University of Virginia to research our recently-designed McLeod Tyler Wellness Center. As part of the College of William and Mary campus, the new space  combines various student health and wellness services under one roof for the first time. 
This integrative approach has the potential to expose students to programs they might not have been aware of and reduce commonly perceived barriers to health and wellness. The new center will combine several of the College of William and Mary's programs: its Student Health Center, Counseling Center, Office of Health Promotion, Campus Recreation's wellness programs, and the Center for Mindfulness and Authentic Excellence.
To test whether the facility achieves project goals such as increasing the use of wellness services across the student body, raising awareness of wellness programs, and reducing the stigma of using mental health support services, EYP has partnered with Karen Inkelas, Ph.D. and Nicole Thomas from the University of Virginia, to complete a research study.  The research will also investigate how the building supports the operational and health needs of staff.  Pre-occupancy data was collected in the Spring of 2018 with final post-occupancy data expected by Summer of 2019.