Waiting rooms in hospitals and clinics have always seemed a spectacularly bad idea—a place with a high concentration of potentially sick people sharing chairs, air, and outdated magazines (which, come to find out, was on purpose). 
"The very concept of a waiting room is long overdue for a critical re-evaluation," says Akshay Sangolli, managing principal, EYP Denver.
In the era of COVID-19, traditional reception and waiting areas in health facilities have become even less inviting and more complex.
During the pandemic, the CDC suggests waiting rooms be set up so patients are at least 6 feet apart at all times, and that patients and their caretakers remain outside (e.g. in their vehicles or a designated outdoor waiting area) until called in for their appointment. The agency also recommends "source control for everyone entering the facility, regardless of symptoms," which with COVID-19 means masks for patients and PPE (gloves, gowns, eye/face protection, N95) for providers.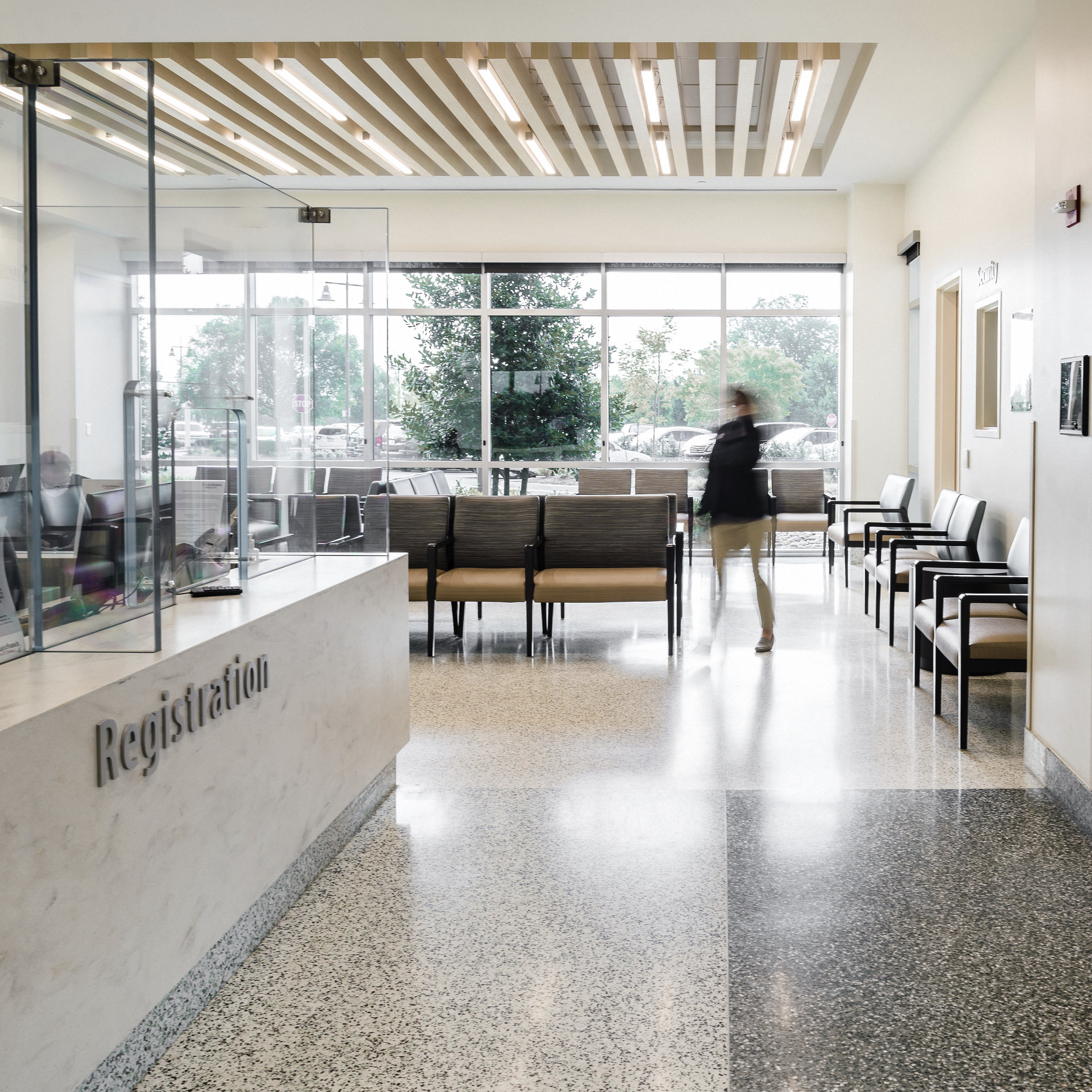 Many hospital and clinic waiting rooms, at this point, are areas in transition.
Deep cleaning is done regularly. Carpet has been torn out. Chairs and tables have been spaced out. Social distancing markers and signs are plentiful. Patient flow is carefully monitored. Plexiglass shields are popping up (of course, finding acrylic glass may be a challenge). Masks are required. Hand sanitizer dispensers are everywhere. Air filtration and circulation is being improved.
For now, healthcare facilities are spacing furnishings for appropriate distancing. Signs to "skip a chair" are often moved or ignored, so many facilities managers have removed excess furniture, such as waiting room chairs and tables, and are putting it in storage, waiting to see what the future holds.
No more HGTV?
What has changed most, perhaps, is the perception of waiting itself.
"From the perspective of the patient, waiting is not considered a value-proposition and it never has been," says Anthony Haas, lead medical planner and senior principal, EYP Houston. "COVID may push us toward 'just-in-time' delivery of care and a greater integration of technology."
"In effect, as a patient, your wait will begin at home," Haas adds. "I don't know how long this might last, but it is actually exciting. Even before COVID, none of us enjoyed going into a crowded waiting area at a physician's office with a bunch of people. I've been there. You think, 'This is crazy.' "
Overall, the average wait time to see a doctor in a national survey taken before the pandemic was 18 minutes, 13 seconds; as expected, longer waits negatively impacted patient satisfaction. For hospital emergency departments, normal wait times exceeded 90 minutes.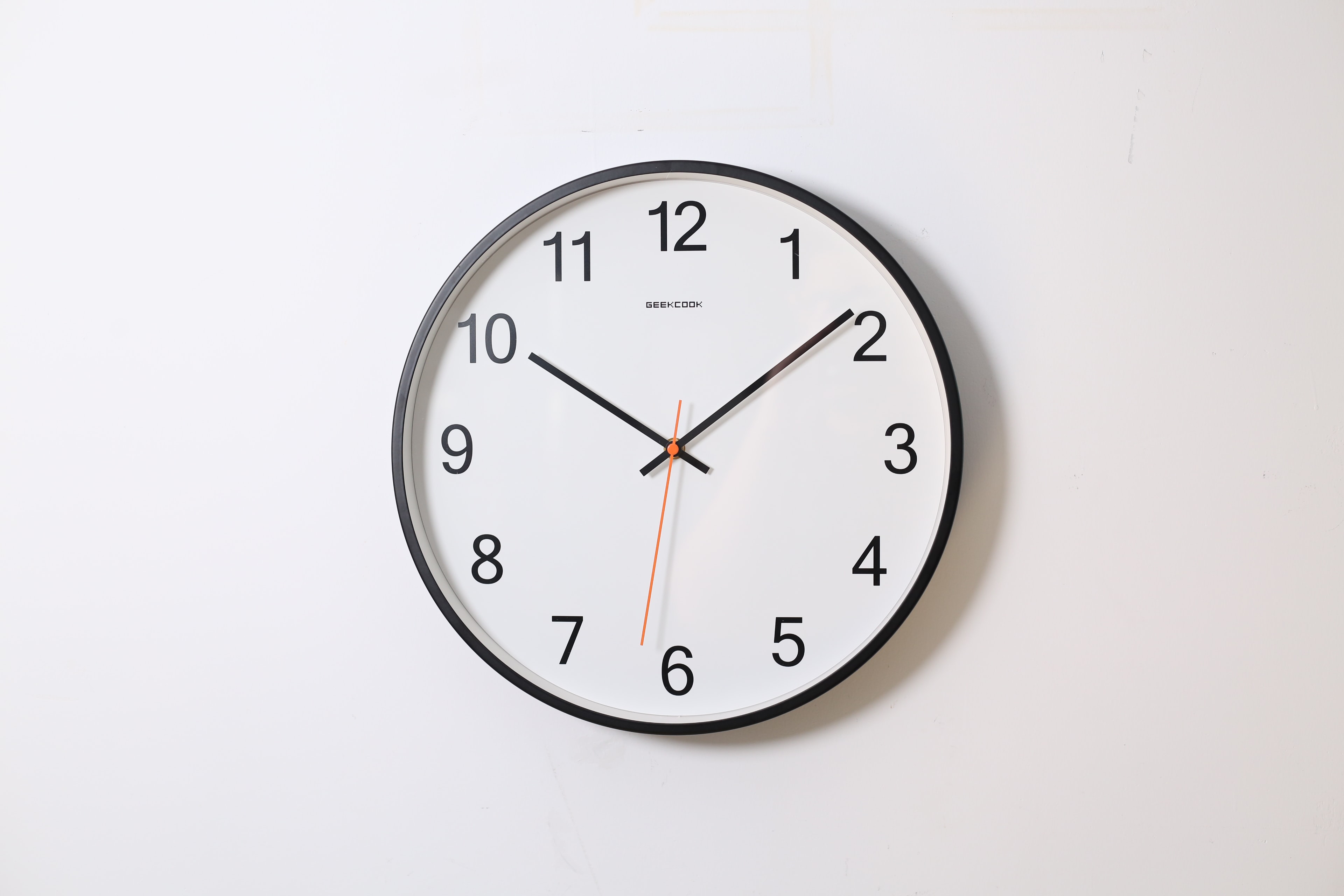 "It used to be that waiting began once you were checked in," says Sangolli. "As much as possible now, that is when waiting should end. You should walk straight to where you need to go."
Pioneering facilities are beginning to completely rethink the process; several have created the position of "intake physician" as a point person to immediately assess incoming patients and assign them to the appropriate path of care.
Hospitals also are implementing universal care precautions, meaning they act as if every patient coming through their door is potentially COVID-19 positive.  All patients and visitors who come into a healthcare facility, whether by appointment or through the emergency department, should be screened.
"In an ideal world, depending upon the outcome of the pre-screening and urgency of why they are at the hospital, the patient would follow a 'COVID vs. non-COVID' track," says Mark Vaughan, national director of medical planning and senior principal, EYP Dallas.
A one-directional flow would be ideal: The patient would be screened, check in, continue through for service, and then be discharged onto a pathway for exiting the facility.
Screens to the Rescue
Not every change comes with a large price tag as technology that is already broadly available can greatly impact intake efficiency:
Telehealth appointments, which reduce visitor and staff traffic and lower waiting room density
Remote communication through video screens in exam and ICU rooms
Smartphone apps that help with pre-screening, tracking, monitoring, and wayfinding
Real-time location system (RTLS) technology, which can support patient self-rooming and just-in-time care delivery
Such technologies allow for less crowding through remote consultations from primary providers and specialists and less contact between patients and staff and patients and other patients. After all, if there's one thing we've learned during the pandemic, less personal contact means less chance of infectious disease spread.  
Health professionals are seeing 50- to 175-times the number of patients via telehealth as before the pandemic, according to the American Medical Association, and nearly half of patients are using telehealth to replace at least one in-person visit, compared with 11% a year ago.
"Telemedicine today is proving to be more responsive to the patient's needs and more effective for pre-arrival and post-visit communications," Haas says.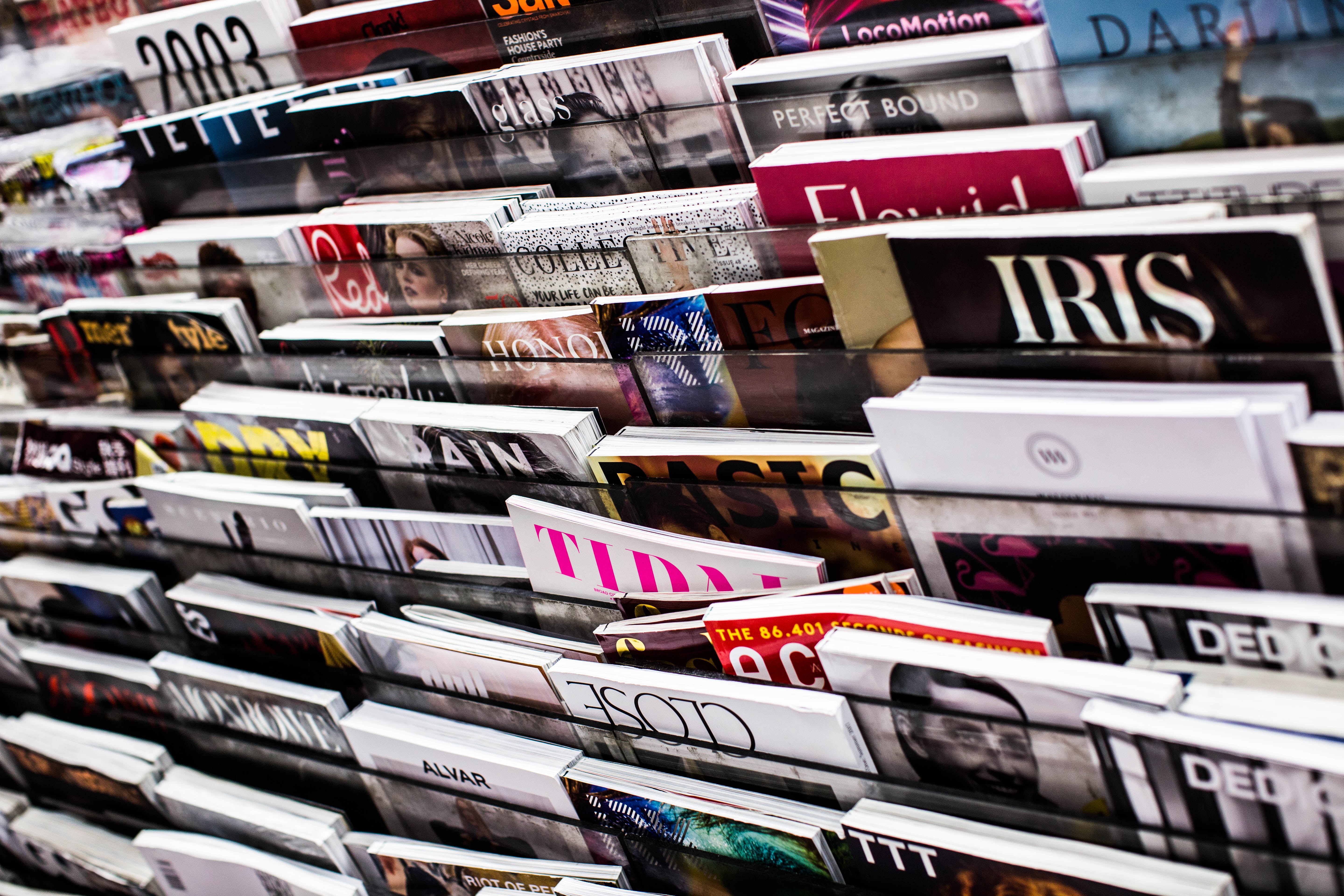 Of course, visitor waiting areas—and visitation policies—have changed as well. Friends and family members are no longer congregating in waiting areas or patient rooms awaiting word from a doctor or staff member. Instead, they must in many cases drop off the patient and wait for a call or a message remotely.  
A more streamlined patient or visitor experience is sure to emerge as waiting rooms evolve for a more socially distanced future. And those magazines? Feel free to read one on your smartphone. Here are a few waiting-room favorites.