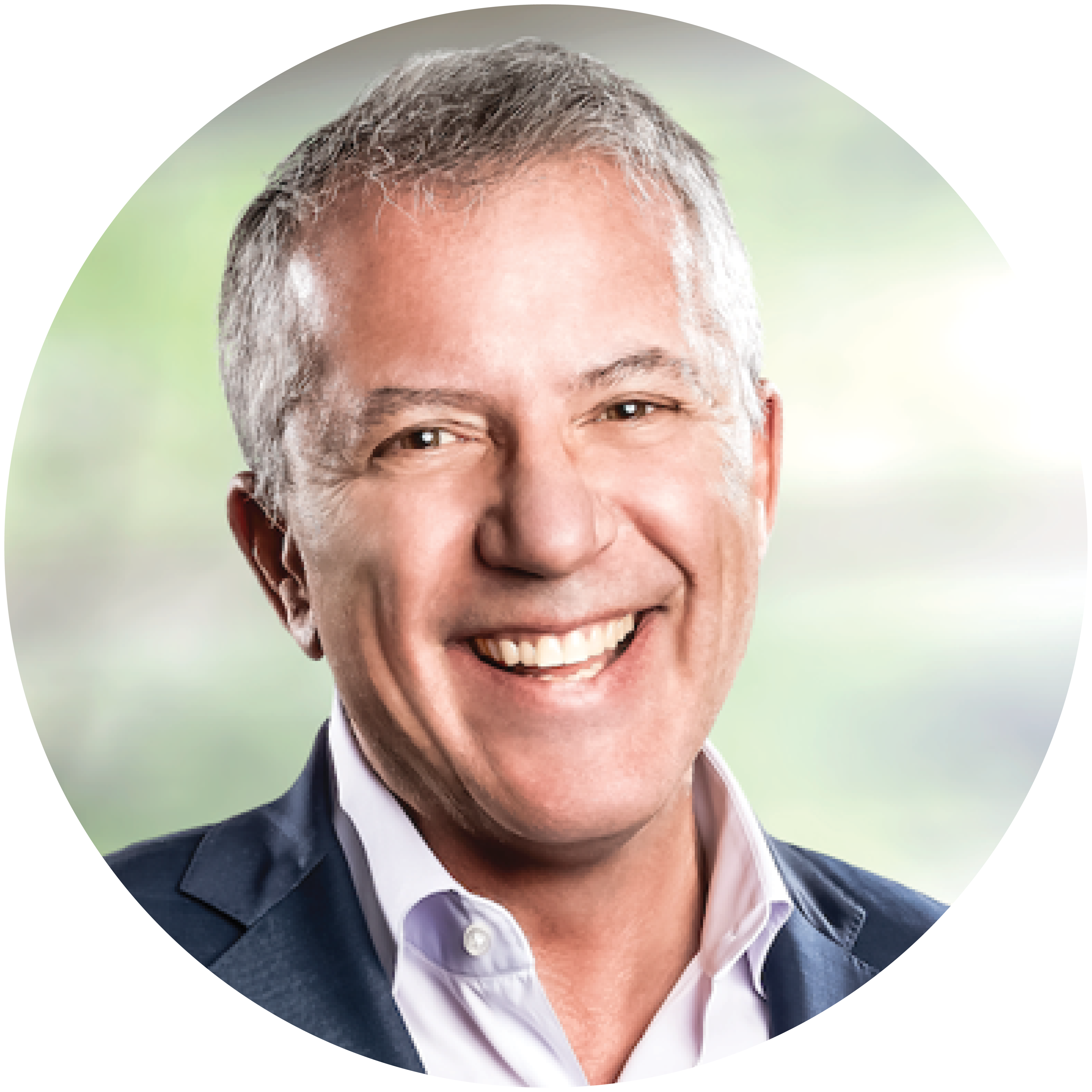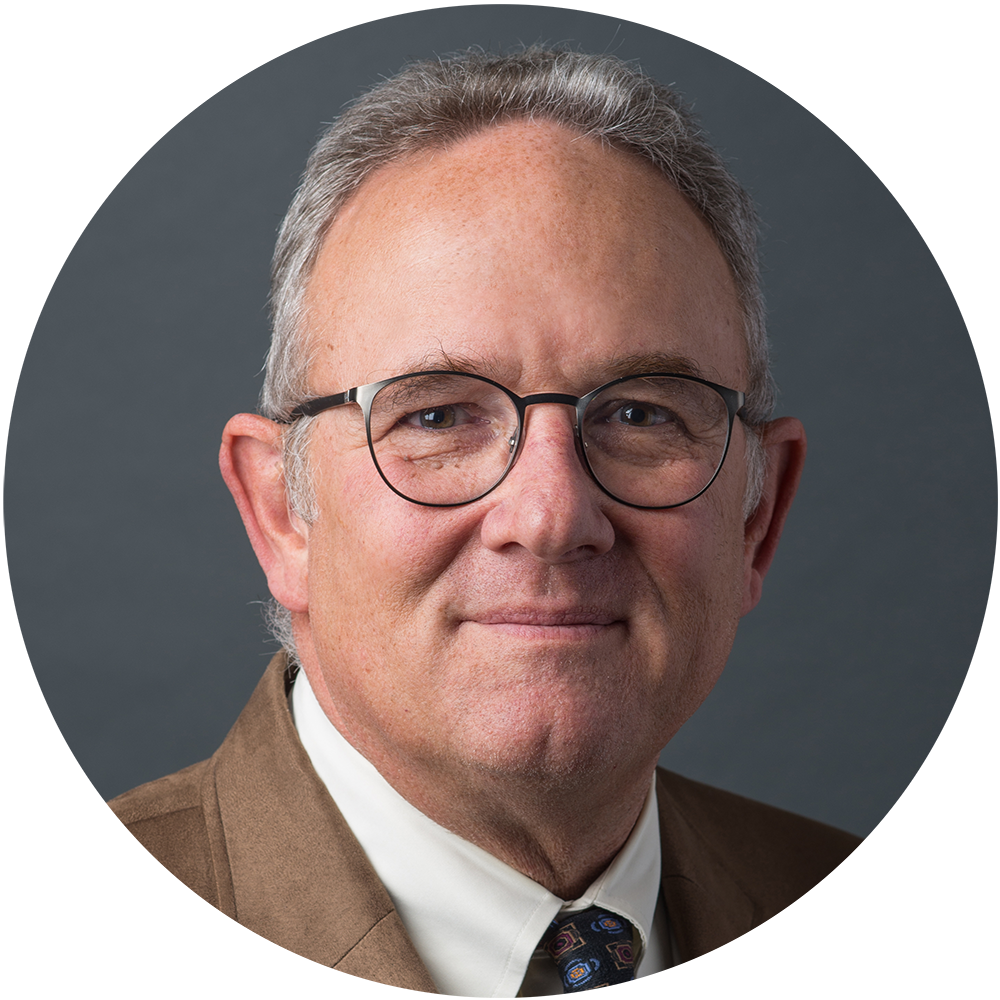 A Conversation With UCHealth leaders Dr. Richard Zane, chief innovation officer at UCHealth and professor and chair of emergency medicine at the University of Colorado School of Medicine, and John Morrow, director of facilities management, University of Colorado Hospital.
The Partnership: EYP and UCHealth have been partners for nearly a decade, with EYP designing the health system's prototypical Colorado hospitals—Longs Peak, Highlands Ranch, and the Memorial North expansion—as well as assisting with regional and system-wide planning.
Dr. Richard Zane, CIO  
As UCHealth's first chief innovation officer, Dr. Richard Zane manages system-wide process innovation, oversees the creation and implementation of novel technologies, and develops and launches partnerships with other innovators. 
"This is not innovation for innovation's sake," he says. "This is about having a pragmatic approach to redefining how health care is delivered to meet the needs of patients. We are addressing challenges in care delivery and allowing providers to be more efficient and spend more time caring for patients and less time managing non-care related tasks and processes."
To that end, UCHealth redesigned emergency care a couple of years ago by embedding "tried and true" industrial engineering practices. 
"For example," Zane says, "forward flow, never back, parallel process instead of serial, and constructive islands of wait instead of islands of wasteful waiting." 
When faced with the pandemic, this mindset made the system's emergency health care teams more adaptable and responsive to the shift to "assuming everyone could have an emerging contagion. We were able to rapidly amend already embedded electronic clinical decision support in provider workflow and to scale up quickly. And we took the same meticulous, systemized approach to PPE, infection control, and communication."
The UCHealth system was taking care of one-third of all hospitalized COVID-19 patients in Colorado at one point. "While we didn't see the numbers some other parts of the country saw," Zane says, "this was in no way inconsequential—we were 24/7 and it clearly tested our ability to manage change and react."
Actual not virtual
Zane believes many of the resulting technological adaptations are "improvements we'll never go back from"— a necessary part of the decentralization and mobilization of health care. 
"We already had a remarkably robust virtual health program," says Zane. "We had the spectrum of services including providers on demand and e-ICUs, as well as the ability to perform virtual surveillance for inpatients. And we had been building out the capacity and capability to perform home monitoring. Our approach was to be able to build and deliver the continuum that was 100 percent within our own platform with our own providers."
When it was clear that virtual care was going to be the backbone of how they were going to continue to care for patients during the pandemic, he says, "we only had to scale up on chairs, monitors, and workstations and not reinvent the wheel. Still, that was pretty dramatic. For non-emergent care including urgent, primary, and specialty care, we became almost 100 percent virtual during the height of the pandemic, going from hundreds to many thousands of consultations a day."
The pandemic, he says, forced the elimination of regulatory barriers such as reimbursement and physical location of providers: "Things move very quickly when there's a crisis; it gives you an incendiary platform. I don't believe we will ever go back, and we shouldn't. Patients, providers, and payers all realized that there was a remarkable benefit to virtual care regardless of the pandemic." 
Zane laments the terms "virtual" and "tele." "What we are delivering is 'technology-enabled actual care,' which happens to be in a 'remote' or 'virtual' environment," he says. "It is actual care from an actual provider. There's nothing virtual about it."
Blocking and tackling
And then there are the pandemic logistics: Limiting the number of people in an elevator. Spacing the line to the pharmacy so customers are six feet apart. Removing chairs and tables in public spaces and reception areas. 
And making sure there is enough and proper PPE for all staff.
"Everything changed with PPE. We went through a pandemic preparedness plan a few years ago  so we were prepared," Zane says. "Our teams did creative work with UV lights and improvised a lot. We made the commitment from day one that we would never, ever ask a provider to put themselves in a position where they did not have appropriate PPE to care for a patient. If a patient requires a mask, we will give them a mask. Visitors are required to have their own or they can't enter the facility."
 
They also had a lot of conversations about what isolation and negative pressure units required, what types of surfaces are best from a materials perspective, and what types of new signage is needed. "Basic blocking and tackling," he says.
Zane believes more passive ways of disinfecting all clinical care rooms will become the norm.  
"When we attended my niece's wedding in France, the bathrooms there, you would go in, push a button, and the whole room was totally disinfected before the next person entered. The technology is there. And, more importantly, we are now more willing to entertain these types of technologies."
John Morrow
As head of facilities for UCHealth University of Colorado Hospital in Aurora, the region's only academic hospital, as well as about 30 additional outpatient sites around the metro Denver area, John Morrow is, even during non-pandemic times, a busy guy. 
He oversees engineering, maintenance, grounds, and day-to-day facilities management operations, from maintaining emergency generators to picking an appropriate space for a hospital garden. 
But these days, he oversees a lot of pandemic-related adaptations as well. Many of his conversations involve negative pressure rooms, HEPA filters, deep cleanings, social distancing signage, Plexiglas shields, and UV-C disinfection technologies. 
"I think we're going to be doing this for about two years," Morrow says. 
He and his team have converted close to 300 rooms to COVID-19 rooms with negative air flow, which also involves manipulating the AC to blow the air outside and not return it. 
Most of these negative-pressure rooms can be converted back to normal use when not needed, he says, but "we are still keeping the negative air potential there, so that if we get a surge of patients we're ready for them." 
Guarding against contagious diseases is nothing new in a hospital. "We've worked closely with our infection prevention program for years," he says.
The pandemic just heightened the urgency. 
"Hospital staff is definitely more mindful of how they move through the space," Morrow says. "I mean, you're always mindful in a hospital, we have hallway mirrors at critical intersections and blind corners. But now we are strictly restricting entrances for public and screening at the two primary entrances. Staff gets a daily health check through an app: they take their temperature and answer three questions, enter the information, and it tells them if they're clear to go in to work." 
Signs Are Everywhere
This focus on safety includes lots and lots of new signage. "We've put hundreds of signs and distancing stickers up all over our hospital and clinics," Morrow says, calling the new signage "temporarily permanent." 
There are signs by the elevator saying only four people are allowed per car, signs on the floor telling people where to stand, signs on the walls saying where to pass, which way to go, and what to do once you get there.
 
Morrow worries about sign overload. 
"We can't put signs on top of signs," he says. "You have to be very proactive and enforce and monitor the signage. Go and look at any hospital right now, there are not a lot of good places to put signs that don't already have them."
Less Chairs, More Barriers
Probably just as important, Morrow says, is "thinning out the furniture in all our waiting rooms, lobbies, conference rooms, and break rooms to make sure we're enforcing social distancing and encouraging it. Our storage area looks like something out of 'Raiders of the Lost Ark' with all the furniture we've taken out of patient rooms and public spaces."
In rooms designated for COVID-19 patients, they pulled couches, recliners, spare chairs, even removed bathroom doors "just so we could make sure able to get good cleaning. Those patients are really sick and so much equipment is needed, there isn't room for much else."
And keeping visitors safe includes one-off tasks, such as disabling public water fountains. 
Cleaning overall is up substantially, Morrow says: "At one point we were close to running out of wipes, but our supply chain folks did a great job throughout."
Another big task has been deciding where to place acrylic barriers—and getting lucky enough to score Plexiglas sheets from a local manufacturer who had two freight cars full. 
"I'm responsible for Denver metro, outpatient sites and clinics as well as the hospital," Morrow says. "When finished, we'll have installed right around 300 Plexiglas shields, including some that were custom-made for our cafeterias. We're doing everything we can to keep patients and staff safe."
Health Partner Insights is a continuing series where we tap the collective wisdom of our health care clients on current challenges, trends, and technologies.