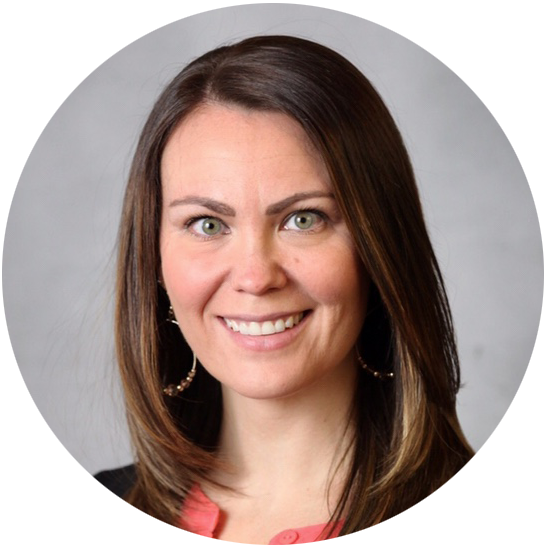 A Conversation With Child Psychologist Meghan Walls, PsyD, Nemours Children's Health System
The Partnership: EYP Architecture and Engineering and Nemours Children's Health System have been partners for 16 years, with EYP completing an enterprise-wide master plan for the health system as well as designing the Nemours Children's Health facility in Orlando, FL, in collaboration with associate architects for hospital interior design Perkins+Will.
Three Things to Know about Kids and COVID
1. Stick to a (loose) schedule. Keep kids of all ages (adults too, for that matter) on a schedule. Not a minute-by-minute, color-coded, Pinterest-board schedule. But "go to bed about the same time every night, get up around the same time every morning, eat three meals a day. Routines are important to make life seem normal. It's a powerful way to get your family back on track."
2. Provide age-appropriate information. Small children don't need to know everything—but they probably already know more than you think they do. "They hear people talking about it, they see it on TV," she says. Talk to children openly and honestly, but age-appropriately. Lead with curiosity. Ask them what they know, how they feel, what they're scared of or anxious about. For preschoolers, the Sesame Street website has some really good tools, videos on caring for each other, coping with grief, healthcare heroes, and more. "It may sound corny but it's actually quite reassuring for young children to hear Elmo say, 'I was sad too when someone I knew died.'"
3. Work on coping skills, and keep the conversation going. Teach kids to take deep breaths, count to 10—simple relaxation and calming techniques. "These are actions that mitigate acute stress, and that help kids deal with emotions that feel overwhelming in the moment." And keep the door open to conversation. "We don't know what the pandemic is going to do. Keep asking the children in your life, 'How can I help you? What can I do for you? What are you feeling or what's going on with you today?' If you keep the door open to conversation, kids will come to you."
A Deeper Dive
In the beginning of the pandemic, says Child Psychologist Meghan Walls, it was a little surprising: "We didn't really see an increase in stress reactions. It was kind of fun, staying at home, sleeping in."
Then reality struck. "There was the COVID wave, the fatalities, living with the aftermath of lost jobs and wages, the virus attacking the most vulnerable, and the protests against racism. That, and more, was floating through the air."
The children Meghan Walls sees in her practice, from toddlers to teens, are having varying reactions to the pandemic, from worry about a loved one dying, to anxiety about getting the virus themselves, to chafing under the restrictions of social isolation or virtual schooling. "The way I think about COVID is the way I think about trauma in general. If I see 100 patients, each of them might have a different response. If we look at trauma data, 10% of kids still will have clinical symptoms a year out. But that means that 90% of kids are back to baseline."
Those patients she pays special attention to are the ones who already had mental health issues. "I worry about kids who had anxiety prior to this, who have a predisposition for it. Anecdotally, we are seeing a lot of stress around teens who already have depression or anxiety and who now can't do the therapeutic things we would normally ask them to do, such as going out with friends."
Parents might think they just need to get their kids through the pandemic and then everything will be fine. But Walls warns that families should be prepared for the aftershocks. "Children and parents who have adapted to being at home so much may have a difficult time adapting to going back out into the world. It will feel stressful for families. Even before COVID hit, we were seeing increased numbers of suicide in teens, especially Black teens. How is this going to impact kids down the line?"
Benefits of Counseling
Undoubtedly, some children could benefit from counseling. Much more help is available now to families in need than in the past. Many clinics offer sliding scales depending on family income and most individual and group insurance plans now cover mental health, behavioral health, and substance-use disorders. "Historically, to see a therapist you had to have money. That has changed, but the stigma of mental health treatment for some communities remains. Getting care to everyone who needs it is still a challenge."
If the impact of COVID on a child is a continuum ranging from deeply affected to relatively unscathed, it's not easy to predict which kids are going to have a hard time versus kids who will be largely OK, since there are "a ton of variables in play."
"You would expect kids to be more affected who had family members die or those who don't have social support in general," Walls says. "But you really can't predict clinically significant difficulties."
Signs to Watch For
But there are signs that might indicate a child is struggling. "If your kid's behavior patterns change—eating more or less, sleeping more or less, not talking with friends they used to talk to all the time—all those things can be signs that something's up."
And children aren't always straightforward in the way they express their feelings. "What parents perceive as irritability can actually be depression. Even if they aren't acting anxious or sad, if they are acting in ways not in line with their normal behavior, there might be a problem we need to address."
Picking up on such changes earlier rather than later is key.
Talking to Kids about COVID
Walls suggests talking to your children in a straightforward manner about all the issues surrounding the pandemic—"in age-appropriate ways, of course."
Don't just throw information at them, she says. Lead with curiosity: "First, you could say to a child, 'Tell me what you know about this.' And they might say, 'I don't know, I just know it's scary.' Break that down with them and be honest. If you're not honest, they will see right through it.
"For instance, you might reply, 'Yes, people have gotten sick and died, but it's not generally children. Let's talk about why you're anxious.' For some, too much information makes them nervous and they just shut down. Others, if they don't have enough information, they think, 'This is so scary that I shouldn't do anything.' Talk to them about why we take precautions, why we wear masks, why we wash hands."
Finding the Balance
"I do think the role of adults is to give more guidance than usual on behavior right now, rather than less," Walls says. "I encourage parents to talk to their children, especially teens, about the rules of their own house up front. We're putting way too much pressure on teen brains to make their own choices and decisions, when the teenage brain is wired differently—they inherently want to take risks. This is an important time in their development, but it can also be a dangerous one."
Walls, who is herself the mother of 6- and 8-year-old girls, acknowledges it can be difficult for families to find the balance between safety and socializing. "You might say to your teen, yes, you can go out with that one specific friend, but then it turns into a gathering of 30 kids. And yet, social interactions are important, one of main developmental tasks of the teen years."
It is helpful to think about the situation in terms of what can be done instead of what can't. "For the first three to four months, no one left their houses, so it was actually simpler in some ways. But now we have discovered creative ways that kids can be safe and social, such as inviting friends over to sit on the driveway and talk, spaced out and with masks on. Or getting ice cream together and eating it outside while social distancing. The new normal is something we can work through."
Finally, we all need to acknowledge that we're not going to handle this perfectly—it is a tough situation with a lot of twists and turns. "We need to give other people grace and ourselves grace. A lot of times as parents, we feel like we need to 'make it all OK' for our kids. We don't need to. In fact, in a situation like this, we really can't. But teaching our children to have resilience after something bad happens is a big part of parenting."
Health Partner Insights is a continuing series where we tap the collective wisdom of our health care clients on current challenges, trends, and technologies.