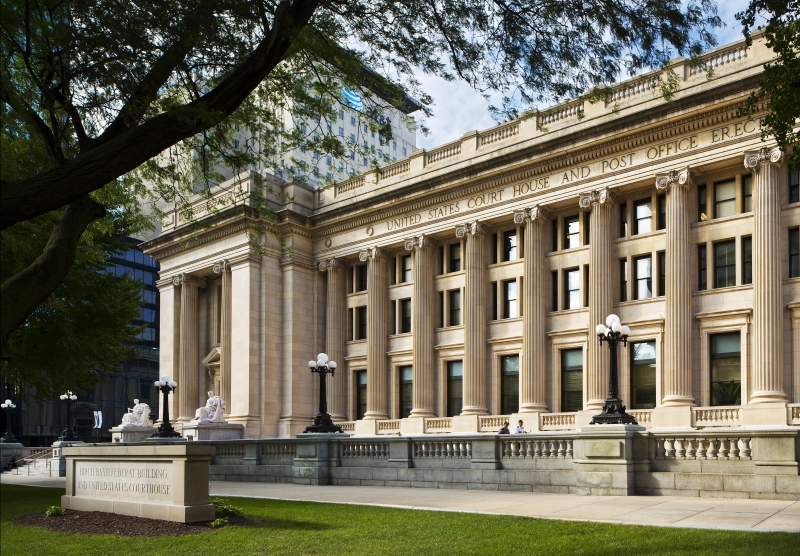 There is a common myth that historic buildings are energy hogs that struggle to meet sustainability goals. While historic buildings do come with their own unique challenges, modernizing a historic building's infrastructure and envelope can be extremely successful. At EYP, we integrate historic preservation and sustainability expertise from the beginning of a project. This allows our clients to maximize the potential that historic buildings offer to meet and even exceed desired energy performance criteria while preserving the character-defining features of our shared historic resources  for future generations to appreciate.

We use a guided process to inform decision-making and help historic buildings achieve greener performance.
Understanding Existing Conditions
Establishing the current condition of the historic structure is a crucial first step to inform planning, management, and modernization. We examine the building for evidence of structural settling, water damage, efflorescence, mold, or spalling, among other issues, and record our findings. Using coupled heat and moisture analysis software, we examine how bulk water and water vapor move in and out of the wall assembly. This initial investigation helps form an overall picture of the building's existing state and establish a baseline to benchmark energy improvement strategies.
Determining Protected Features and Energy Performance Requirements
Once we understand the building's existing physical conditions, we determine the protected features as well as the targeted energy performance requirements. We use the Secretary of the Interior's Standards for the Treatment of Historic Properties to understand the building's character-defining features. For many buildings, the features that are protected by preservation regulations are limited to the building exterior. Publicly owned properties may also protect interior features. Regardless of prior assessments, our team evaluates the entire building and strives to provide the greatest level of protection possible. Understanding what can and cannot be altered helps us set clear parameters for the project. Energy performance requirements for protected structures are often non-uniform, undefined, or negotiable. It is therefore critical to establish the energy targets early with all stakeholders, including review agencies. For a successful project, the modernization effort must navigate between these two requirements of protected features and contemporary energy performance.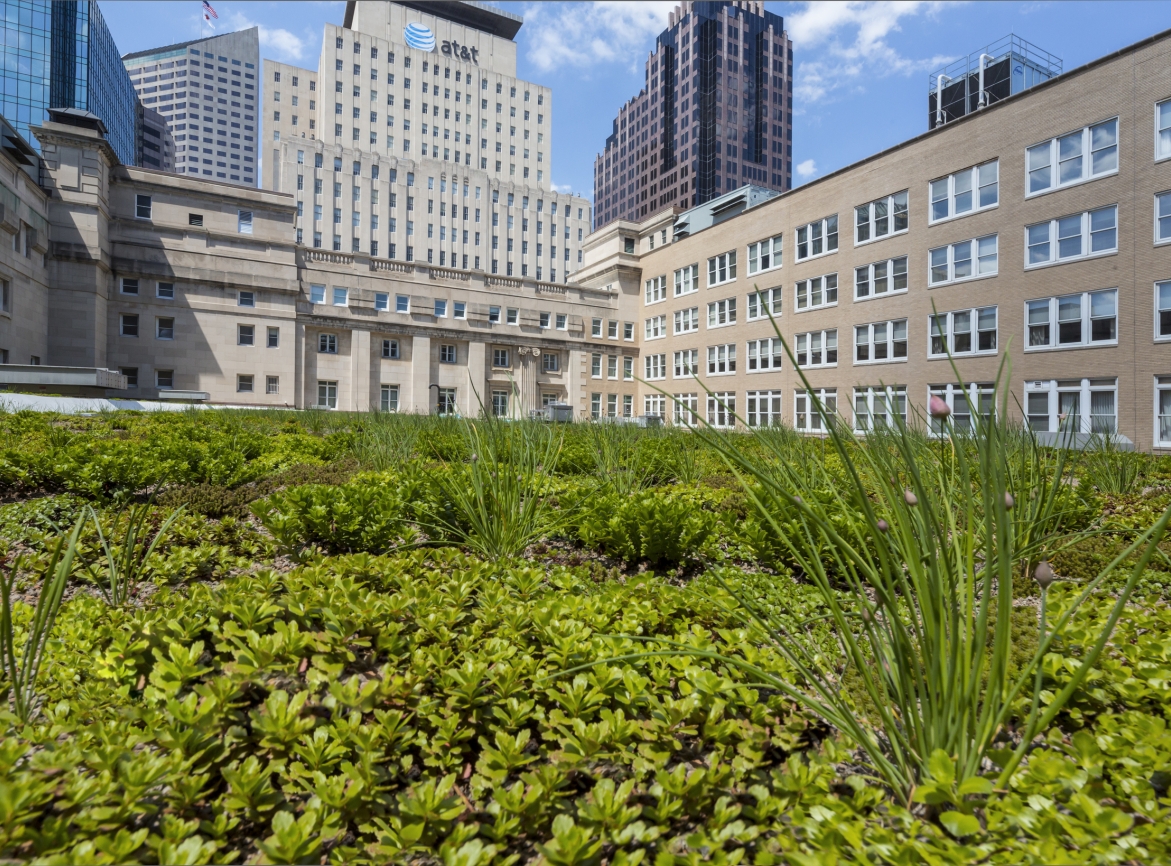 Birch Bayh: A Model Citizen
Listed on the National Register of Historic Places, this 100-year-old federal building and courthouse required modernization to extend its useful life. The LEED design incorporates energy-efficient heating and cooling using a building automation control system, which combined with a proactive facility management team, resulted in a decrease in energy use intensity (EUI) of 17.5 kBTU, 40% of the pre-modernization EUI. A 30,000 SF green roof helps insulate the structure, while a rainwater harvesting system reduces water consumption by nearly 30%.
Modeling Improved Energy Performance
Using documentation of current conditions, we create moisture models, detailed thermal models, and whole building energy models to simulate improvement options. Models are iterated to arrive at the appropriate interventions and modernizations that negotiate between protected features and energy performance targets. Understanding how the proposed design impacts utility bill savings, life cycle costs, and payback over time helps our clients see the real ROI for building improvements.
Overseeing Construction
After spending so much time measuring and simulating improvements, we relish the time spent on site during construction. Building interventions are closely coordinated with our in-house preservation experts and external partners, including architectural conservationists and building material experts. All upgrades are sensitively made to minimize disruptions to the historic building fabric and prevent mineral leeching into the soil.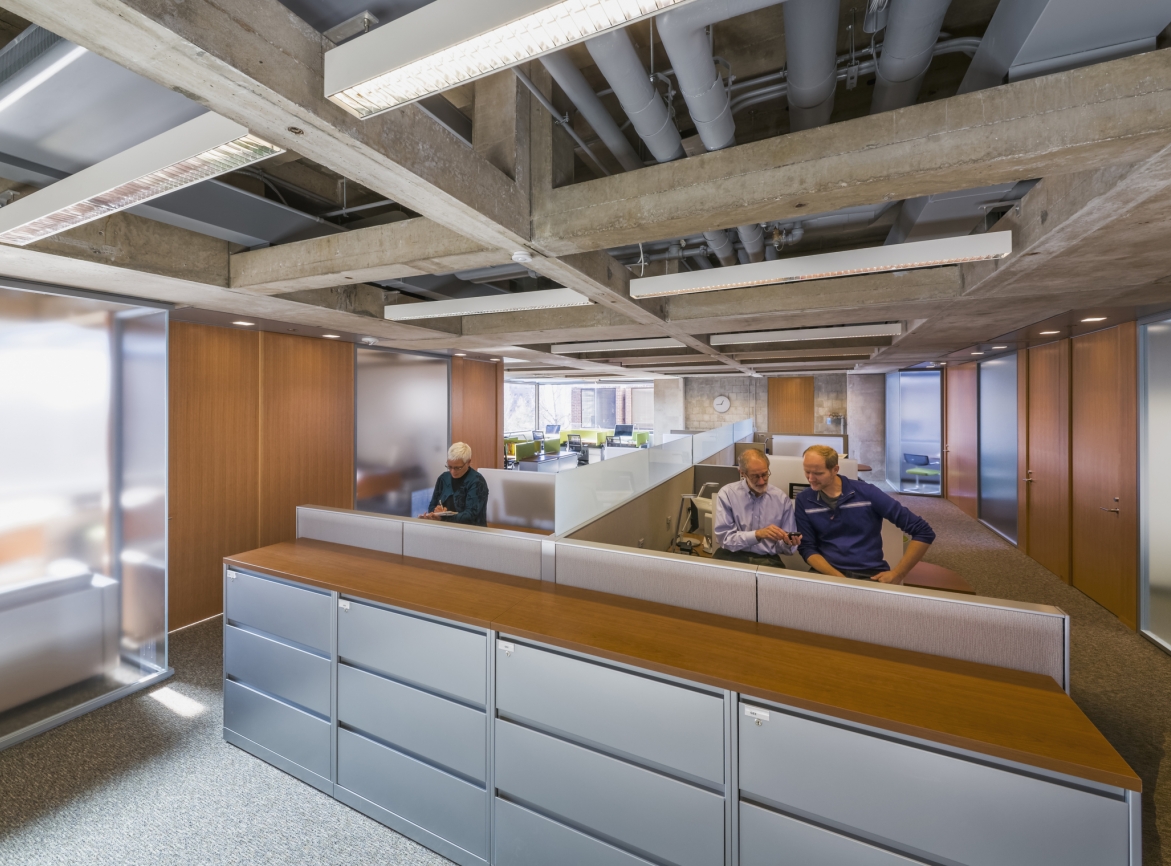 Richards Laboratories
A breakthrough design by Louis Kahn, the building is a National Historic Landmark. Our rehabilitation retained the signature feature of the exterior, the large windows that accentuate the cantilever at each corner of the lab towers. Preserving the original, custom fabricated, bent plate stainless-steel frames while installing high performance laminated glazing helped reduce the EUI of the building a remarkable 72%, with 47% of that reduction directly attributable to the envelope improvements.
The Value of an Integrated Team
Leveraging an in-house team of historic preservationist specialists, building performance analysts, and sustainability experts, we embrace collaboration to help historic buildings meet modern energy performance criteria. Having experts in all of these disciplines engaged in the project from day one enables us to integrate feedback from each discipline, incorporate proposed design changes, and measure the impact those changes will have on energy performance. We're passionate about this kind of work, and our integrated design approach offers clients proven results to maintain their historic structures while improving energy performance.