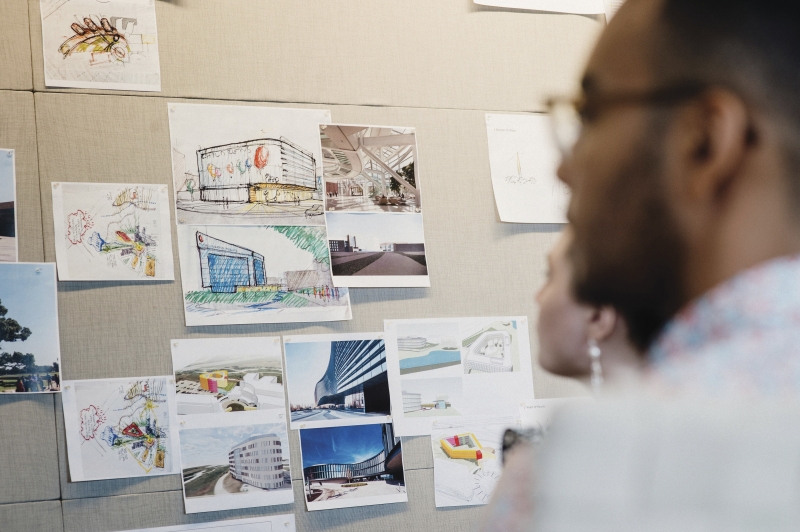 One of our core values is finding inspiration. We get it from each other, from our clients, and a lot of times from places we don't expect. To celebrate this, the DC office launched a speaker series: People with Impact. 
We are inviting a range of experts, activists, designers, and business leaders to come to our office each month and share their stories, ideas, and how they are making a positive impact on their community. After each speaker's presentation, staff members have a chance to ask questions and discuss topics in an informal setting. 
Since launching the series last September, we have hosted speakers from colleges and universities, local businesses, and non-profit organizations. They have presented on a wide variety of topics, including: how student health and wellness are shifting college planning priorities to provide students with access to support on-campus; the flourishing maker economy in DC and the new incubator spaces giving artists access to customers, education, and capital; and what modern, sustainable workplaces and corporate wellness look like in 21st century office buildings.
The series has been an excellent way to hear in-depth perspectives from experts and leaders across many aspects related to our industry. The topics have ranged from creative arts to building energy performance standards and it has become a community event that celebrates the diversity of interests that is special to an integrated design firm like EYP.

Allison Friedel
If you would like to be considered as a future speaker or learn more about the program, please contact Managing Principal Leigh Stringer or Sector Marketing Director Katherine Ollinger.