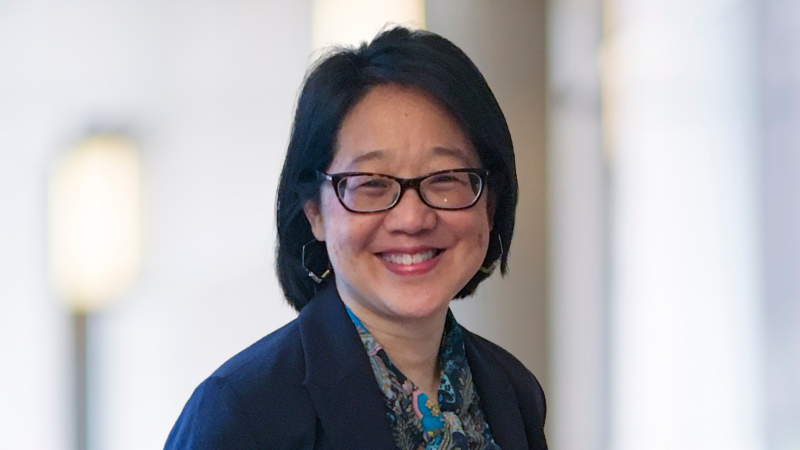 From iconic landmarks on college campuses to historic facilities at national parks, Senior Project Director Deborah Fritz, EYP Atlanta, has spent the last 18 years of her 25-year career as an architect focused on the preservation and modernization of local, regional, university, and national heritage buildings, helping clients maximize their assets to improve functionality, performance, and aesthetics.
Let's learn more about Deborah, the newest addition to our modernization team, and how her passions translate into her work.
Q: What fascinates you the most about modernization?
DF: The transformation. There's a great deal of satisfaction that comes from breathing new life into a building that is forlorn and forgotten. I also value dedicating time to something that is timeless and built to last forever.   
Q: How did your passion for modernization come alive?
DF: My first real modernization project was converting an active dairy farm of 12 historic brick buildings into a dining hall, residence halls, classrooms, and a performance auditorium – it was incredible to see creativity applied in a different way, utilizing the bones of the building. After this experience, I never looked back.
Q: How does being with an integrated architecture and engineering firm impact the approach to modernization?
DF: It's exciting to have engineering and our own in-house Green Lab, which offers so much including envelope analysis and energy-modeling expertise at our fingertips. We keep an active database of building types, geographies, and performance metrics, which is an incredibly valuable tool for clients who want to modernize their buildings.  Our team can assess a building and understand the best methods to achieve the client's specific goals.
Q: What skills do you bring to EYP's modernization team?
DF: I bring a creative approach to problem solving. Modernization begins by understanding the building layout, structure, and current needs. The latter, or new program needs, are rarely a perfect fit. Creativity is needed to align what the building offers with the new use. And knowledge of the building and structure helps reinforce a practical approach founded in less-invasive change that makes fiscal and practical sense. There is also the added benefit, if there is historic fabric involved, of reviving a charm and ambience that is timeless.
Q: If you could modernize any building, which would it be, and why?
DF: That's a tough question to answer. I would say this, that I have enjoyed working on every existing and historic building I have worked on in my career. That said, those buildings that touch on my own personal interests are the most memorable, including buildings for the arts, both visual and performing; and those that touch important times and important people. Saving places that are significant to our shared history means a great deal.
Q: How would you challenge the notion of "historic buildings are a liability"?
DF: Historic buildings have an inherent value with a pre-existing carbon footprint and inherent longevity in the materials and in craftsmanship that is not often a part of today's new construction. Deferred maintenance is often a culprit, and sometimes, just a little bit of the right kind of work on these buildings can be the remedy. Buildings of a certain era were built to last forever – it's about reinvestment into the next 100 years. And while it feels wonderful to have a brand-new facility, these will also begin to age and feel the toll of time. Learning how to maintain and reuse our existing stock of buildings is especially relevant today, as the most sustainable approach to design and construction.
Historic buildings give back in many ways. They form a tangible, ongoing timeline of a shared past that continues to evolve and build upon itself. Places of celebration, tradition, and memory, they remain a valuable part of our society's fabric.