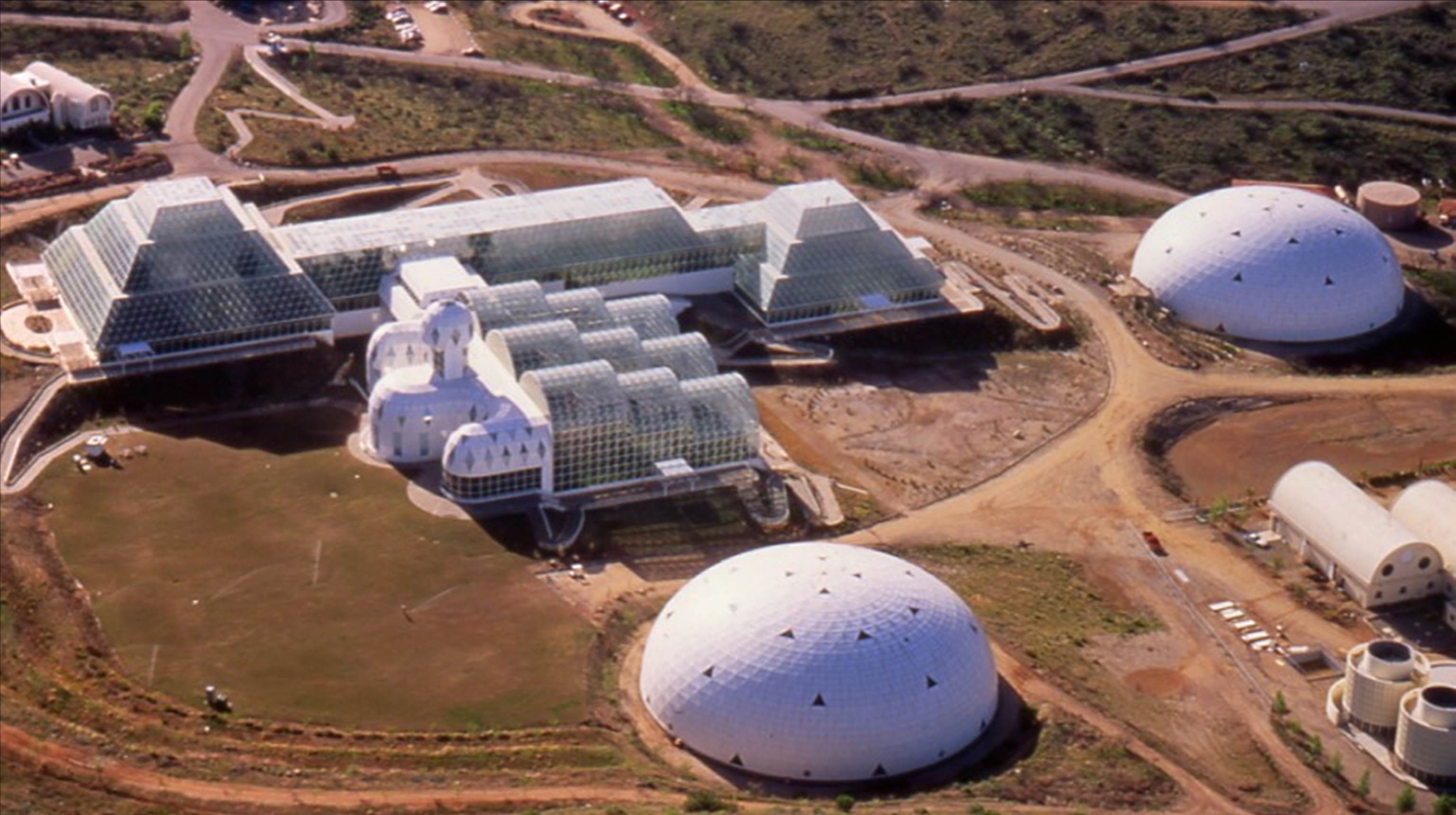 In 1991, Jane Poynter and seven others were locked in a three-acre, hermetically sealed environment in the Arizona desert—Biosphere 2—for "two years and 20 minutes."
She moved around the familiar habitat daily, where she worked, lived, slept, ate, and socialized with the same people week in and week out.
Sound familiar?
Here is someone who can speak with authority about social isolation and living in a bubble.
Jane, founder and co-CEO of a space tourism company called the Space Perspective, was a guest on EYP's People with Impact speaker series on November 19.
She spoke live, from Kennedy Space Center in Florida, about her time in the biosphere and her latest venture: "Spaceship Neptune," a module attached to a space balloon that would allow eight passengers and a pilot to float gently to the "edge of space"—about 20 miles up. (For a cool demonstration, go here.)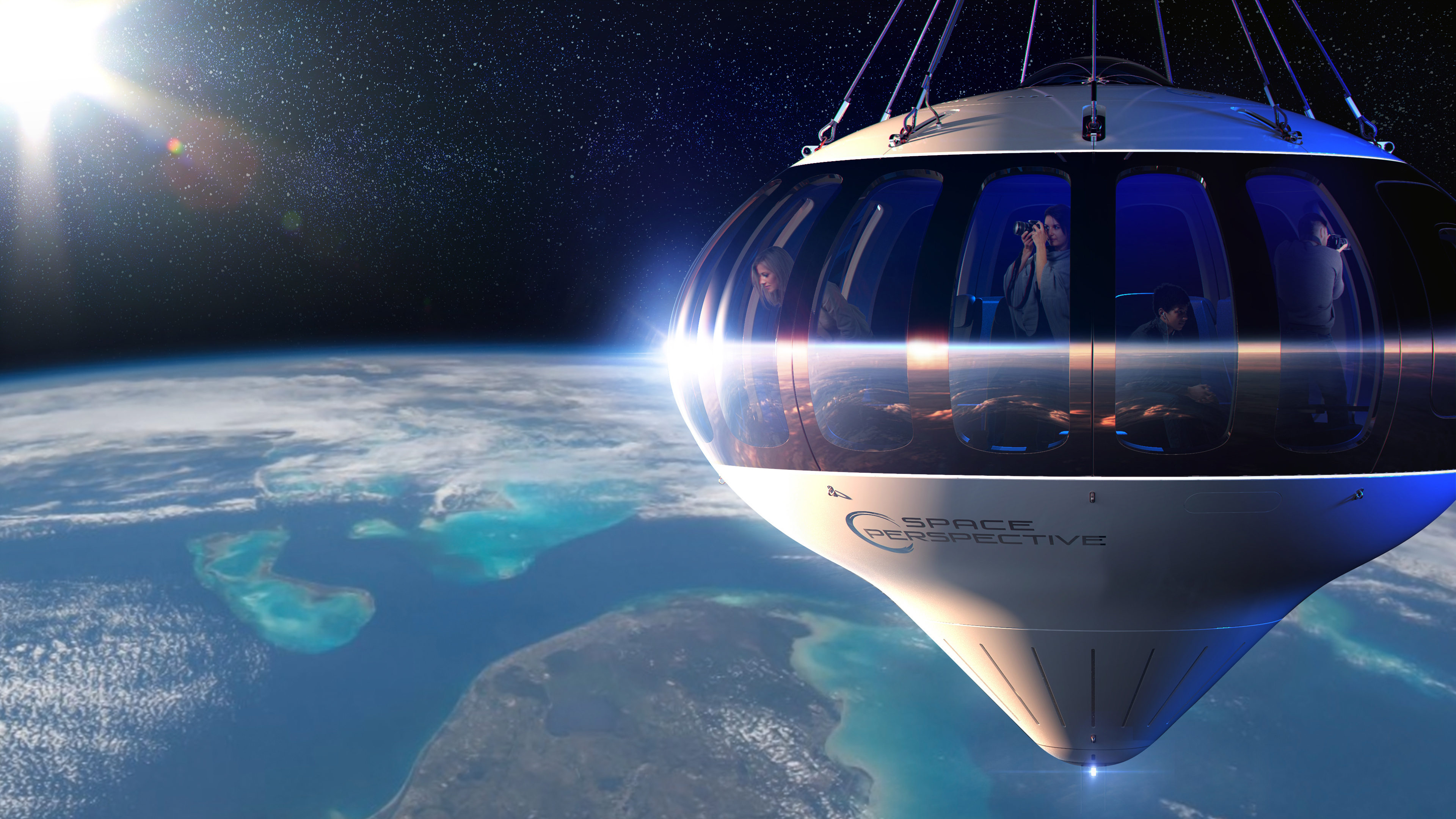 Observing our world from such a vantage point provides "the iconic view the astronauts talk about, looking down at the curvature of the Earth," Jane says. "You realize the whole human family is contained on this relatively small globe, all going the same direction whether we like it or not."
Moderated by Leigh Stringer, managing principal (EYP-DC), the People with Impact discussion covered Jane's thoughts about humans living in isolation, what goes into designing closed ecosystems, and ways we can all become more viscerally connected to issues impacting our planet. 
Jane's life story is an inspiration for designers on multiple levels," Leigh says. "Her work as a space entrepreneur opens up entirely different ways of thinking about our environment, sustainability, and design. Her experience of living in Biosphere 2 for two years sheds light on how to manage the isolation we face during this pandemic and illuminates ways the built environment and behavior modifications can help.

Leigh Stringer
Lessons from Living in Lockdown
As we enter a new round of curfews and restrictions around the world, we can benefit from what Jane has learned, which she discusses in her Ted Talk, "Life in Biosphere 2" and her book, The Human Experiment: Two Years and Twenty Minutes Inside Biosphere 2.
"We were enclosed, effectively in lockdown. It was a more extreme isolation than now," Jane says. "It was a whole heck of a lot harder than I thought it was going to be."
Jane was included in a recent New York Times article where she, astronauts, researchers in Antarctica, and others who have endured long periods of isolation shared tactics they used. In sum? Adaptation and expectation management are key, and Jane admitted that bubbles can become pressure cookers: "When you're enclosed for a long period of time, you come face to face with yourself."
To that end, here are some lessons Jane took from her experience in Biosphere 2 that could be applied to the social isolation required by the COVID-19 pandemic:
1. Create different spaces for different tasks. Before the pandemic, we had multiple "behavior settings" – home, work, gym, etc. If possible, recreate this (albeit on a smaller scale) in the space you inhabit now. "Have a distinct setting for each behavior," Jane says. "Otherwise, everything runs together and just becomes a mush." So, no more working at the dining room table—find a comfortable nook and make it your office.
2. Stage new experiences, even if they must be virtual. While Biosphere 2 was "materially closed, it was energetically open," says Jane. The occupants made rituals and celebrations out of what was on hand, from morning break times with peanuts and mint tea to holding an Inter-biospheric Art Festival that included poetry, music, and painting. "It was an evening of warm exchanges with a sense of community," Jane recalls of the festival. "When your days are routine and monotonous, when you can't go out to movies and restaurants, you become starved for novel stimulation."
3. Realize "You are here." Part of our journey is understanding and respecting our habitat, and that starts with our immediate surroundings. "In Biosphere 2, we realized that we are all, viscerally, part of our biosphere and our biosphere is a part of us," Jane says. "We are in a constant exchange with everything around us…humans, plants, and animals." For example, her exhaled CO2 fed the sweet potatoes that were growing in Biosphere 2's garden, and she, in turn, "ate so many sweet potatoes, I became orange."
4. Learn the secret handshake. When visitors and family came to see the occupants of Biosphere 2, they would "come up to the window and we would put our hand on the inside and they would put their hand on the outside, and that was the biospherian handshake." This is the way a lot of us are visiting right now, but we won't be separated forever: There is a time to stay isolated and a time to emerge.
5. Get to know…thyself.  An opportunity we all have during this "great pause" is to go deeper into our own psyches. "When the flood of impressions and distractions is stripped away, all you have left is yourself," Jane says. This doesn't need to be a self-guided tour—a therapist may be called for and is perhaps even more accessible now via telehealth appointments. "Don't hesitate to get professional help," she adds.
6. Check your sensitivity level. In times of increased stress, people may displace tension, resulting in miscommunication and disrupting interpersonal relationships. "People in isolation tend to become oversensitive," Jane says. "We can lose perspective, and Mount Everests are made out of miniscule molehills."
7. Be patient. Getting back to regular life might be harder than you think. After two years of limited choices, careful use of resources, and recycling everything, Jane had a hard time readjusting to society. "It took me a while to find my place in this bigger biosphere when I got out," Jane says. "I was overwhelmed by the smells, the food choices, and where I fit in."
8. Give back. For the biospherians, this meant implementing their research and finding broader applications for their discoveries about living in a closed ecosystem. Jane, who designed and was responsible for Biosphere 2's farm during the mission, and her husband and fellow biospherian, Taber MacCallum, for example, worked on systems to grow plants in harsh environments—in the desert, on the moon, even on Mars. Whatever good uses you are making of this time or skills you are developing, make plans to share them.
9. Embrace this chance for transformation. Humans, says Jane, have often been a "biocidal species, designing our systems to kill life a lot of the time." To move to a biophilic species, where we learn to prioritize the nurturing and protection of our environment, is "happening around the world in every industry. The small stuff counts."
10. Don't forget lessons learned even after "normalcy" returns. For Jane, that meant remembering to "embrace everything that is great about technology while protecting the extraordinarily abundant world we all live in"—a sound message for the larger biosphere and all of its biospherians, as well.