So, you own an empty big-box store or an industrial warehouse? Or perhaps you're a growing start-up looking for expansion space? Vacant commercial properties are getting a new lease on life with organizations like The Jackson Laboratory (JAX) that are thinking "inside" the big box.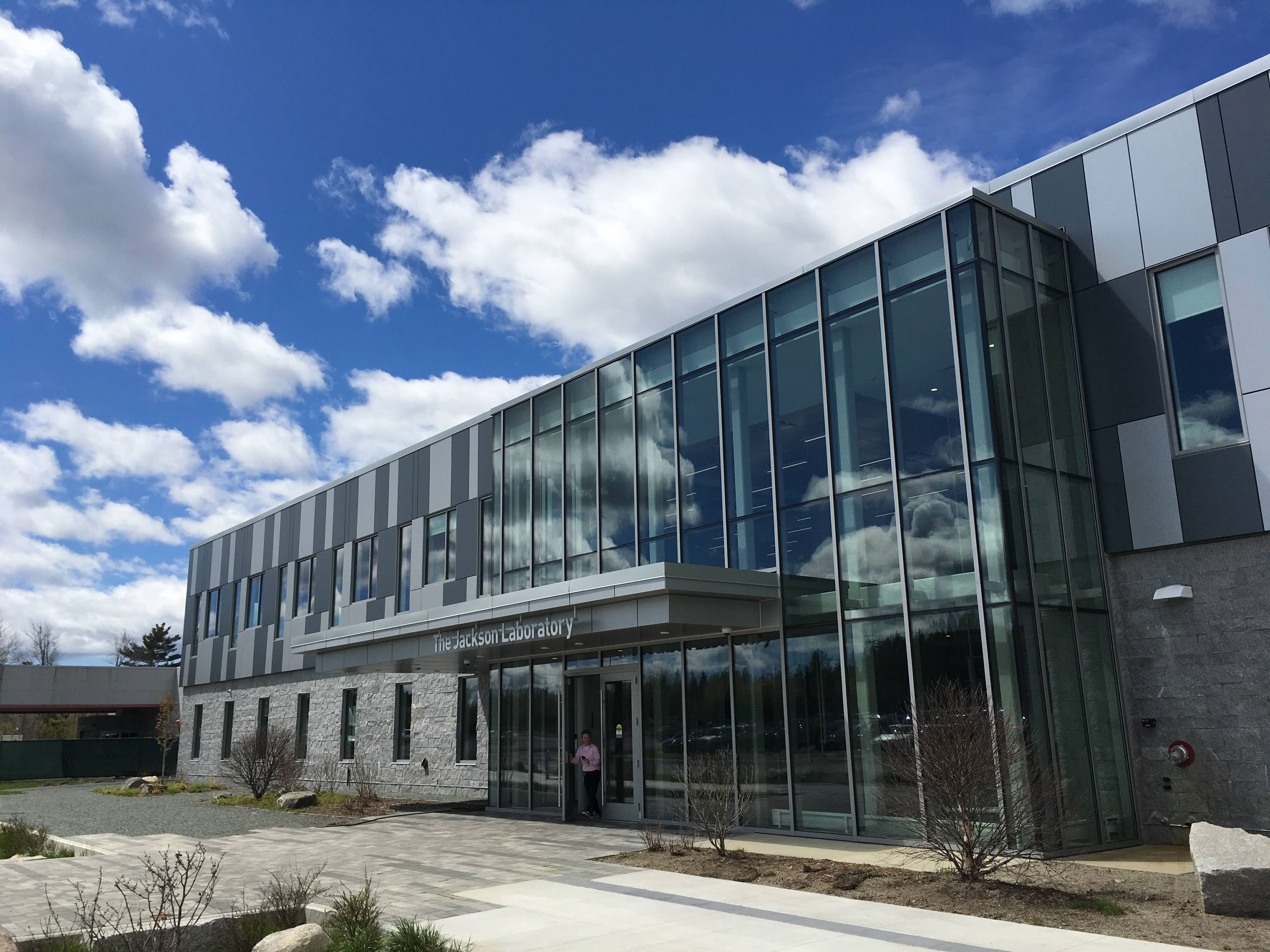 In an adaptive reuse tour de force, JAX partnered with EYP to convert a vacant Lowe's building in Ellsworth, Maine, into a modern facility for research mouse production. The vivarium will significantly expand the laboratory's production capacity, helping JAX meet the global demands of scientists that use JAX® Mice to conduct research and seek cures for the world's most intractable diseases.
How did the team take an abandoned building and adapt it into one of the world's most sophisticated mouse production facilities? Through design that promotes efficiency, wellbeing, and innovation.
Design with Efficiency in Mind
Modernization can repurpose an existing building for a program different from its original design and intent. The smartest way to tackle that transformation is to have an integrated team of architects and engineers working closely with you, helping each other make the most efficient, cost-effective decisions.
Half of EYP's work involves existing buildings, so the team took a critical look at the "big box" and asked: what can we do to help this facility perform effectively and efficiently for The Jackson Laboratory?
"We knew we needed to work with the building, not against it," said Senior Project Manager, Principal, Rohit Saxena. "We began by examining the structure, measuring the grid and roof heights, and figuring out how to use the space efficiently, fitting everything into the box." The team made minimal changes to the Lowe's' building shell, worked within the existing column grid, and thoughtfully allocated space without demolishing walls.
Deliberate planning for future infrastructure growth was also an essential part of the process. EYP tackled the project in three phases and staged the engineering elements so that once a phase was completed and up and running, JAX could continue to expand the facility without disrupting operations already online. "We were planning for the ending in the beginning," says Rohit, "making choices so JAX could run as efficiently as possible."
Prioritize Safety and Wellbeing
Security, sterility, safety, and the health and wellbeing of people and animals are priorities for JAX and its global customers. According to JAX's Senior Director of Facilities John Fitzpatrick, "Almost all of the genes in mice share functions with the genes in humans. These similarities make it possible for scientists to study the physiology of mice to glean information about how human beings grow, develop diseases, and age. For mice to be most effective as research tools, it is critical to maintain genetic stability and pathogen-free conditions in the areas where mice are raised." When designing for sensitive research, details matter. "You need to consider every element," says Rohit, "like creating a mechanical room outside the mouse barrier so you can service the facility without ever having to cross a sterile pathway."
Security and sterility are a must, but designing a safe and healthy workspace is also essential. The team worked closely with local officials to find the balance between protocols of a production facility and requirements for strict life-safety codes. "There are barriers in place to protect people and animals. If an alarm goes off, for example, you must break those barriers, but a barrier breach, no matter the cause, can compromise research. You have to think carefully about interlocking doors, clean and dirty spaces, and moving people and animals safely and securely," says Rohit.
The team meticulously designed spaces to facilitate rigorous policies and processes involving changing clothes, wearing PPE, and using air showers to protect people and animals. A gym and ergonomically designed workstations also promote workplace wellness.
Innovate through Available Technologies
To maintain production efficiency and quality, The Jackson Laboratory introduced automated systems to move cages and materials throughout the facility. EYP partnered with JAX's Engineering and Operations teams to explore available systems and options for conveyance and robotics. "The team found the standard systems weren't right for this facility, so we decided to go back to the drawing board," says Rohit.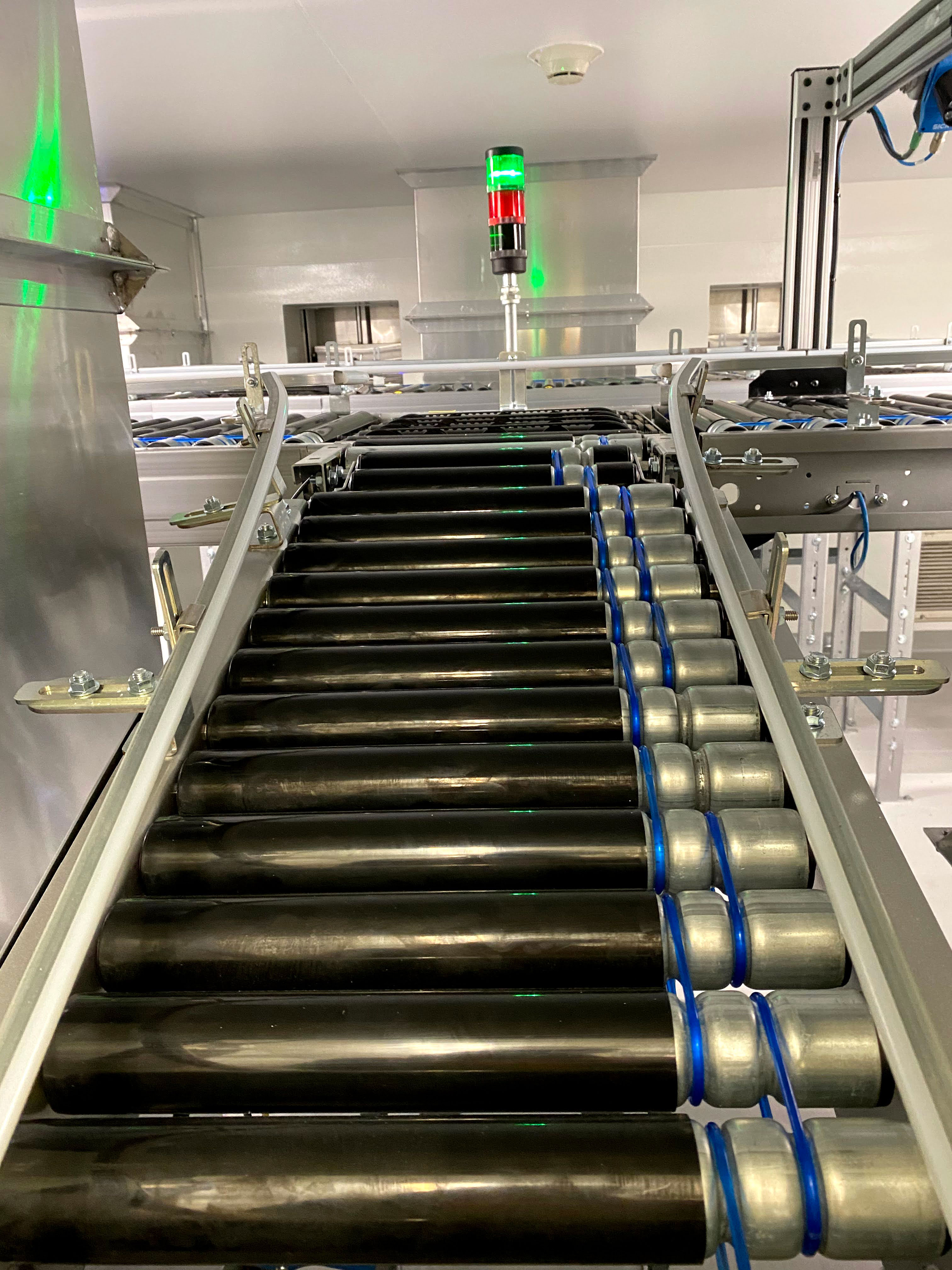 "We took a step back and identified the problems. We brainstormed. We sketched. We redesigned a manufactured item and made it better. Instead of accepting the status quo, we invented something that hadn't been done before and customized the conveyance system for JAX," says Rohit.
The result? A completely customized, sophisticated cage and lift system that adapts current technologies to novel applications using existing hardware and software available from established vendors.
Using readily available materials and technologies allowed the team to tailor the conveyance system to meet JAX's unique needs and simplify in-house maintenance and service of mechanical equipment, saving JAX time and money. The new system provides just-in-time delivery of cages to animal care workers in a sterile environment.
"You can create incredible, innovative facilities in existing buildings," says Rohit. "It all starts with listening to the client, understanding the challenges and opportunities associated with existing structures, and bringing together a creative, integrated team to meet the client's needs."
Note: Due to the confidential nature of the project, we are unable to share photographs of the interiors of animal rooms or other sensitive areas.