Tim Hutcheson Wins SAME Individual Award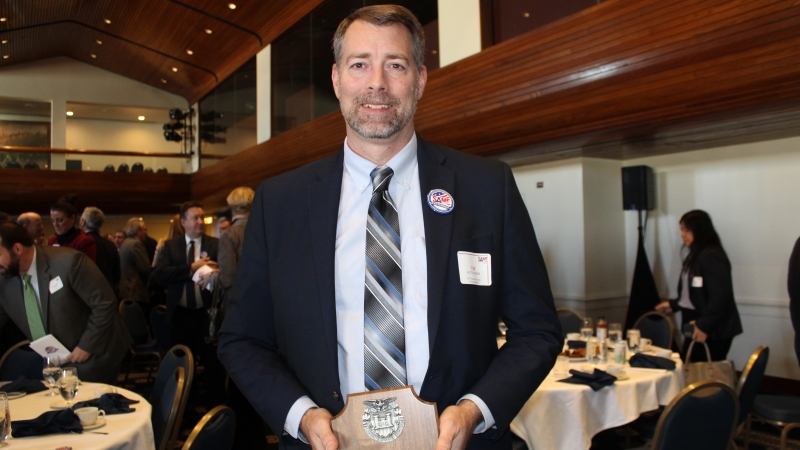 The Society of American Military Engineers (SAME) DC Post presented Project Executive Tim Hutcheson with an award for Outstanding Contributions to Architecture. Tim has been working with the federal government for more than 20 years, with a particular focus on supporting organizations dedicated to national security, including the Department of Defense and Intelligence Community. His focus is driven by his desire to support military members and civilians who have committed their careers to protecting our nation.
Held annually at The National Press Club in downtown DC, the awards program honors both individuals and organizations who have shown exemplary leadership towards achieving SAME's mission of leading collaborative efforts to identify and resolve national security challenges. SAME is made up of nearly 30,000 public and private sector individuals from across architecture, engineering, construction, environmental and facility management, cyber security, and project planning. EYP has been a sustaining member for more than 20 years.