In these unprecedented times, every day we hear compelling stories of health professionals coming together to deliver care for those impacted by COVID-19. Doctors, nurses, therapists, health administrators, and scientists are working side by side, focused on patient-centered care, medical safety, and the discovery of new cures. I've never been prouder to support the process of educating these compassionate individuals through building design. In addition to wearing a mask, it's what I can do to help!
I've spent a good majority of my career developing healthcare and health education spaces, and I've found that the best opportunity for students to develop medical knowledge, skills, and ethics is in well-designed buildings that support hands-on, team-based, and problem-based learning and bring a variety of disciplines together. In our healthcare design experience, and reflecting current trends in accreditation for all health professionals, the most effective educational spaces orient learners toward patient-centered care and the flow of multidisciplinary team operations that best support patient safety. The importance of working in interprofessional teams has become paramount because it demonstrably improves health outcomes and decreases errors.
My team's approach to health education facilities builds on the success of evidence-based design strategies that were pioneered in healthcare's built environment, incorporating our own research and others. The benefit for building design is that classrooms and collaboration spaces include attributes that help instructors provide students with necessary non-technical skills to perform in the healthcare workforce, such as communication, leadership, and teamwork. In addition, simulation space layouts are based on best practices to deliver patient care in mock hospital and exam room settings while enhancing spatial awareness.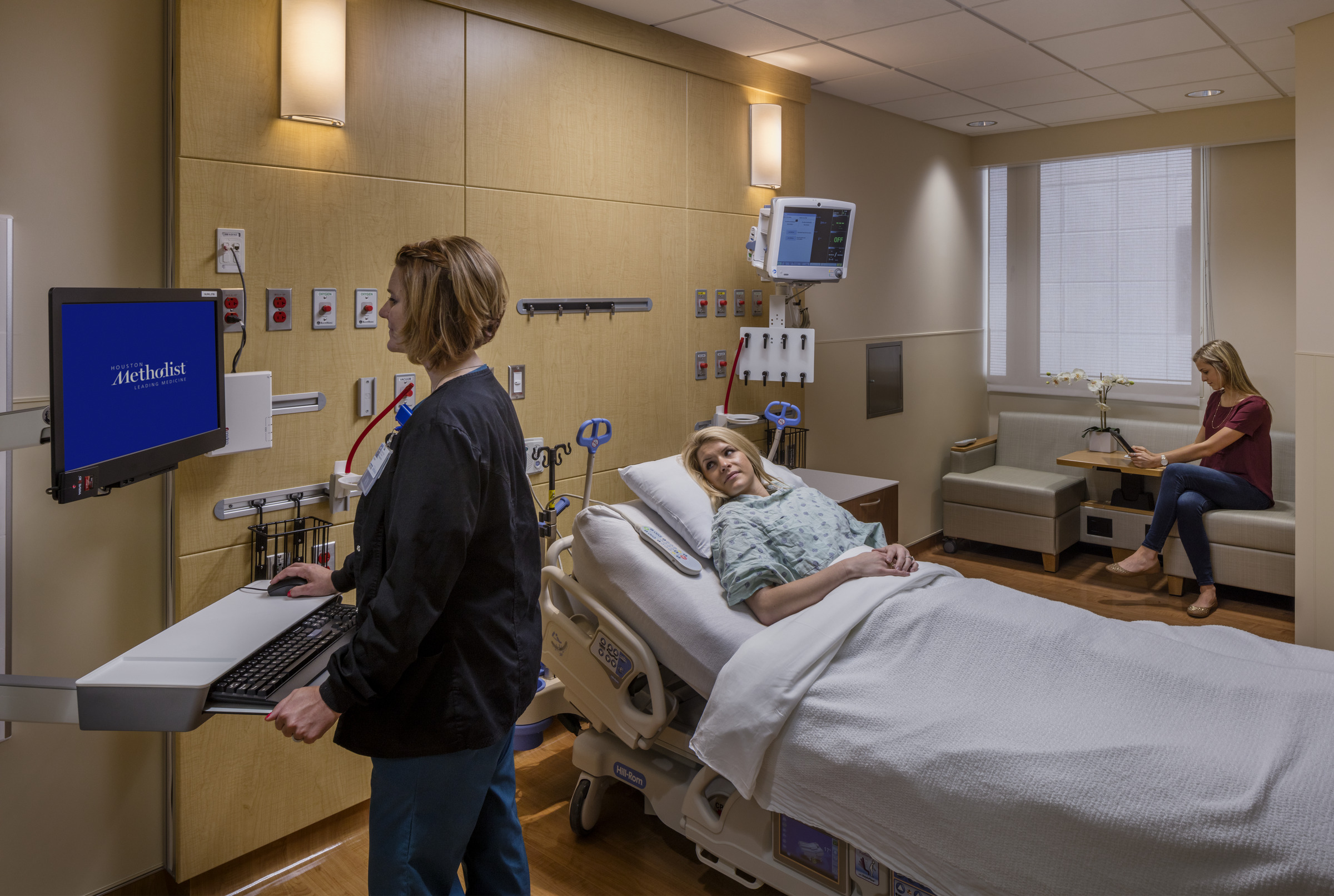 Buildings that bring multiple departments together can implement specific planning approaches to not only expand clinical training capacity and consolidate simulation, but also, facilitate interaction and engagement. The most successful interdisciplinary health education facilities include features that meet specific goals including:
Facilitating inter- and multidisciplinary team-focused learning and discussion with active learning spaces
Offering a range of flexible space types for both large and small group learning activities
Providing ample collaborative spaces that facilitate "random collisions" between students, trainees, faculty members, and staff
Incorporation of state-of-the-art electronic and integrative technology resources to increase the opportunity for simulated scenarios and distance learning
Serving as a centralized hub for simulation activities across disciplines to broaden learners' perspectives
Promoting greater awareness of the roles and contributions of different professions in the clinical environment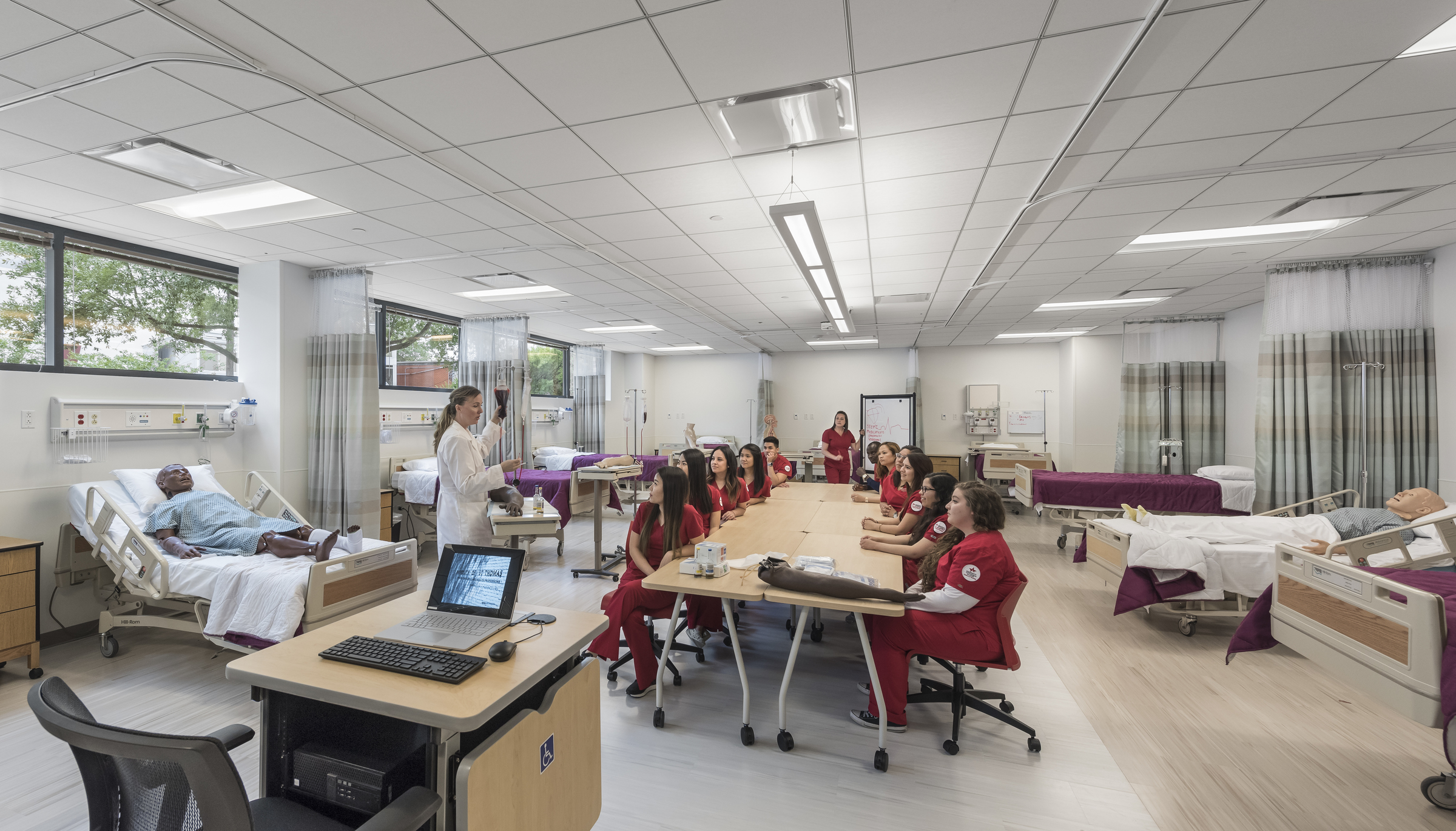 A health education building's ease of organization and access is key to bringing students and faculty together and inspiring creative intellectual exchanges that can break down silos, improve patient care, and help discover new solutions for health issues. Integrating formal and informal spaces throughout
allows the dialog and learning to continue beyond dedicated learning areas into more social gathering spaces. These collaboration spaces are a critical amenity to promote a sense of cohort and community. Planning with views into program spaces can also promote and help showcase interprofessional collaboration through transparency and visibility of departmental activities. This solidifies identity and increases understanding of varying specialty areas. Feedback from more than one recent institution indicates that students become interested in new courses after seeing lecture content and simulation activity from the corridors.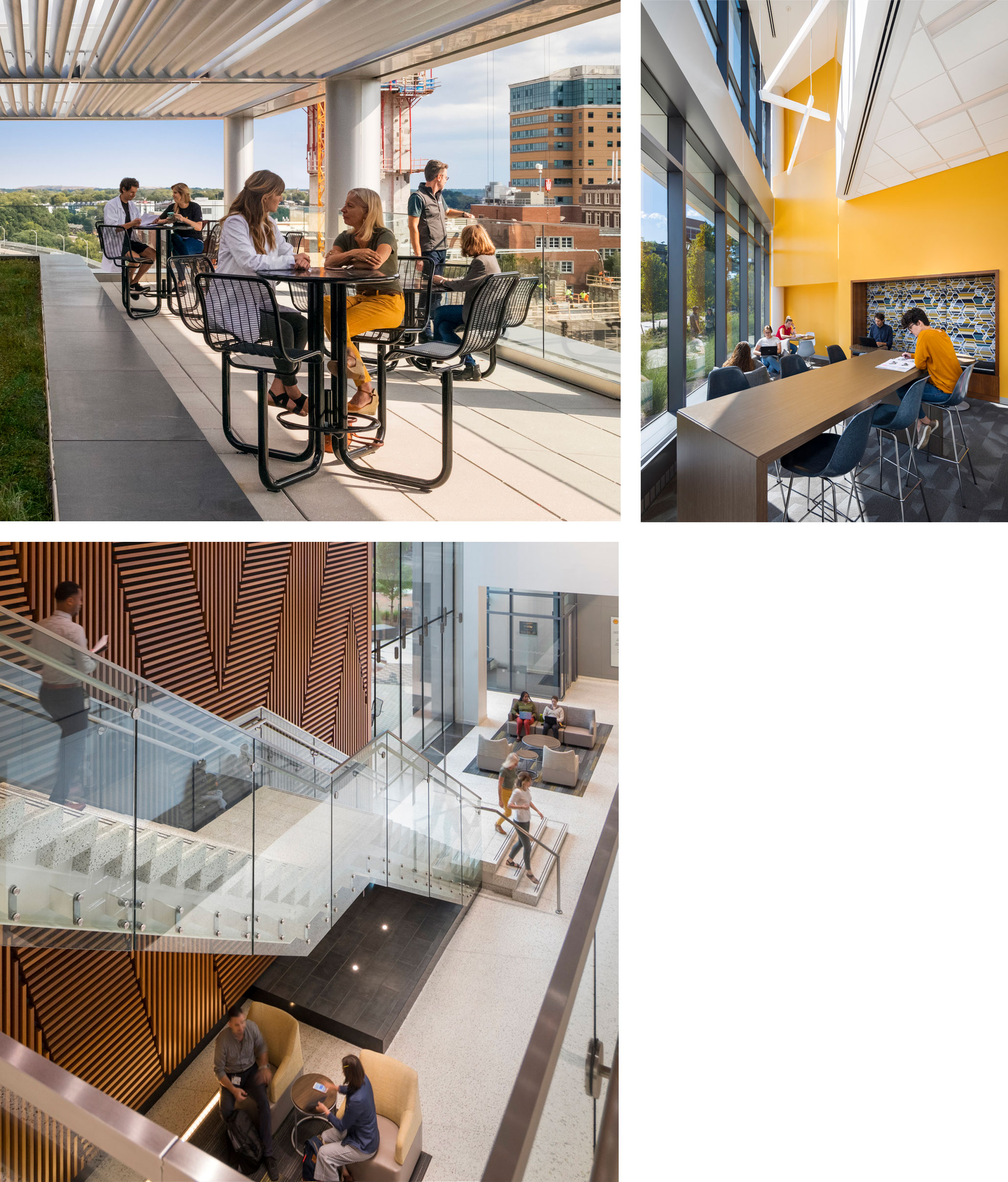 Coronavirus has redirected the educational discussion, as access to clinical rotations has become more limited, and the reliance on simulated patient experience increases. In fact, it is an exciting time in health education, as instructors are adjusting their curriculum, testing new technologies, and learning the effectiveness of new methodologies to achieve "the next best thing." The result is an explosion of new dialog about virtual adaptations that will likely remain in practice to supplement in-person instruction. However, there is no substitute for training in non-technical skills such as leadership, teamwork, high-stakes decision-making, and spatial awareness, that require a physical facility.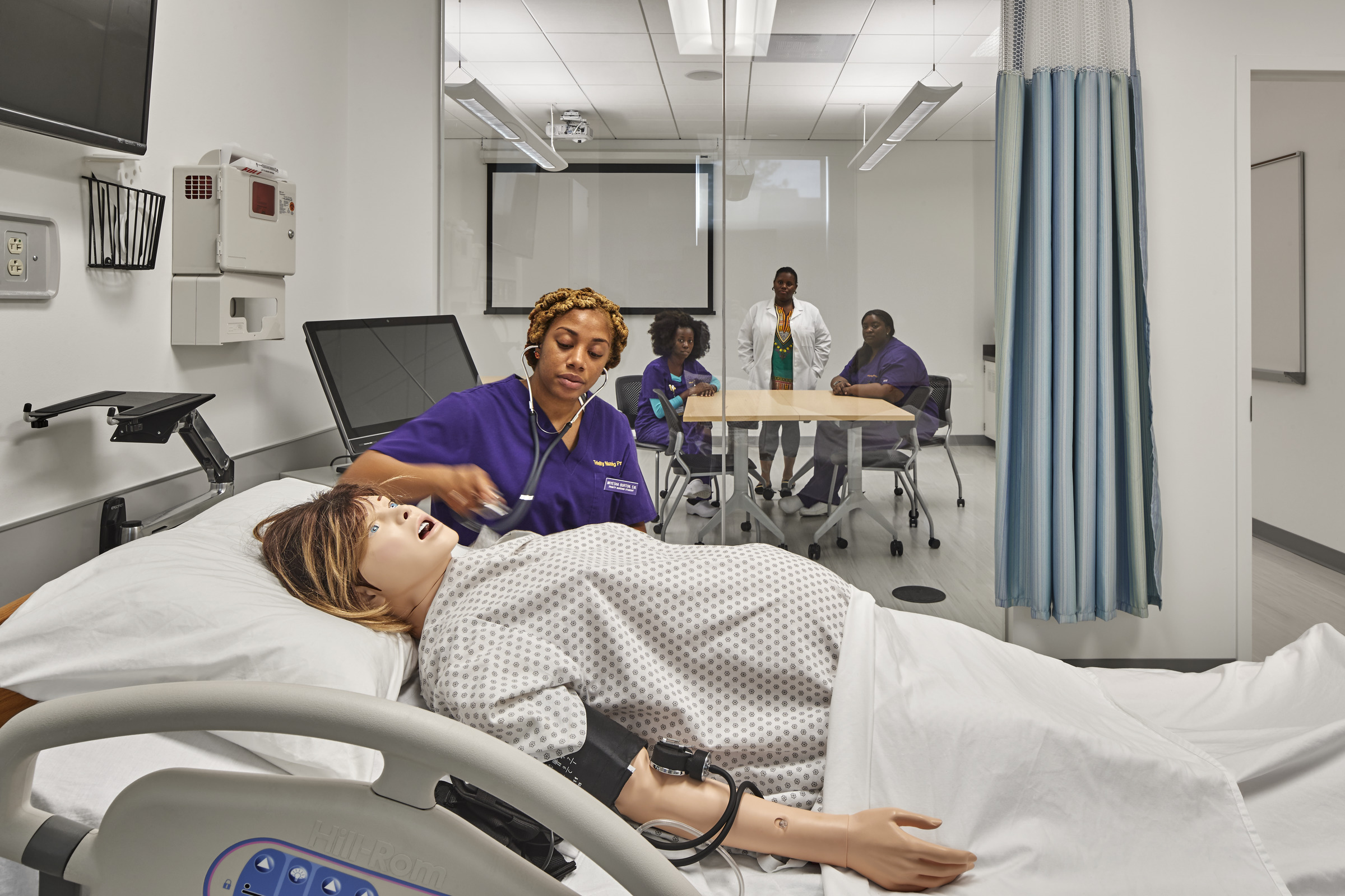 We hear that our clinical world clients are looking for a workforce of healthcare professionals who acquired skills that will support the trend toward patient-centered care, and who have had ample simulation time to increase their not only their acuity, but also their confidence and ability to communicate clearly with others on the team. Facilities designed around these goals will prepare today's health education students to become healthcare leaders and heroes of tomorrow.