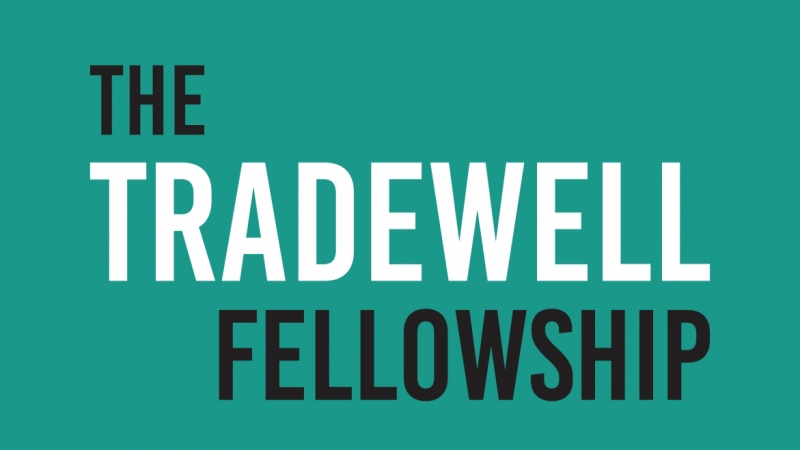 EYP's Tradewell Fellowship started with a vision: to train and inform the next generation of healthcare planners and designers. The Fellowship has a long legacy of immersing fellows in real-world medical planning and research projects, guided through mentorship. 
Fellows collaborate with healthcare clients and thought leaders, positioning tomorrow's medical planners and designers for rapid career advancement to design, build, and heal.
The Tradewell Fellowship, which is in its 23rd year, has been an important milestone in the careers of many dedicated and successful Tradewell alumni. EYP is now accepting applications for the 2021-2022 Tradewell Fellowship. Applications are due Friday, Jan. 15, 2021.
"We've only recently started awarding up to two fellowships a year," says Lead Tradewell Fellowship Curator Renee Fiala (EYP Houston), a former Tradewell Fellow herself. "It's such a phenomenal experience; we wanted to open it to more participants."
Renee, a Fellow in 2014, says that while much of the Fellowship now has gone virtual due to the pandemic, the spirit remains of early project involvement, client collaboration, and mentorship. "Many Fellows stay at EYP even after their Fellowship is over. You get so much experience and so many opportunities to show what you can do," she says.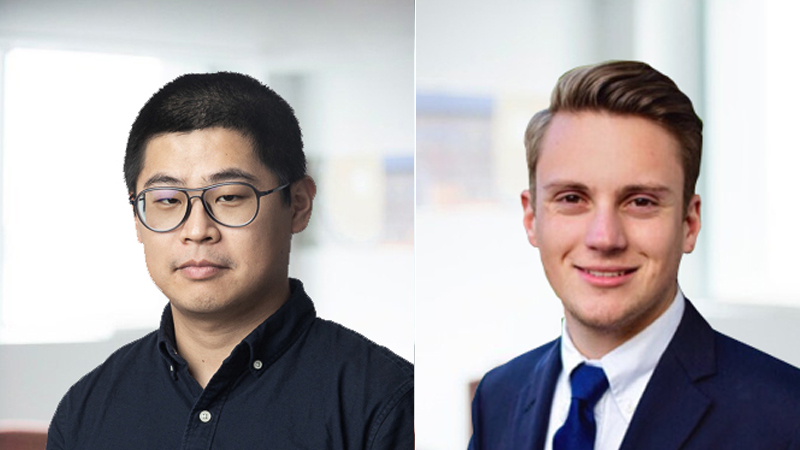 Liyang Zhang (EYP Houston) and Jack Reed (EYP Denver) have been named the 2020-2021 Tradewell Fellows.
Liyang says the Fellowship, which runs from June to June, allows him to interact with hospital users to get feedback and insights on how to improve healthcare design to meet demands better. "Through my study and practice in the field of the healthcare industry, I believe I can impact more lives," he says. "We are facing unprecedented challenges and opportunities in health care. EYP's Tradewell Fellowship is a terrific opportunity for me to engage in theoretical research and practice simultaneously to create therapeutic and sustainable environments."
With a master's in architecture and health from Clemson University and a bachelor's from Anhui University of Architecture in China, Liyang has had several internships in the United States and China, involving healthcare facilities from comprehensive hospitals to continuing-care retirement communities. His research interests include oncology medical centers, ICU design, and urban planning.  
Liyang's interest in architecture began in high school when, during a competition that involved transforming public and outdoor spaces at the school, he realized the significant impact of design on people's daily lives. Then, when he was a junior in college, his grandmother was diagnosed with pancreatic cancer. "My family spent a lot of time looking after her in our local hospital, and I saw how significant the environment impacted my grandma's health," he says. "The hospital in my country had tiny spaces for family members to stay. I realized that healthcare architecture is more about the users and that you need to get feedback from staff, patients, and family."  
Jack says the Fellowship is allowing him to pursue his interest in applying biophilic principles to the design of healthcare facilities, emphasizing behavioral health. He enjoys each project's unique challenges and the opportunity to work with "creative and talented people" on the healthcare and design sides. "A couple of years ago, I made the shift to healthcare design, hoping to have greater community impact and help the people who need it most," he says. "Based on my experiences thus far, I truly believe I have found my passion. I can't imagine a better way to immerse myself in this field and grow in my career than the Tradewell Fellowship."
With a master's in architecture from Virginia Tech and a bachelor's in environmental design from the University of Colorado, Boulder, Jack's research interests include biophilia, sustainability, and design for mental health and wellness. After taking a tech elective, he became interested in architecture in high school that introduced the students to engineering, robotics, and architecture/drafting. "When I toured the University of Colorado's School of Architecture, I got to see the creative side—the drawings and models, the studio environment," he says. "I was fascinated by that, and it's been a great fit."
Jack went to work for a small, traditional firm designing high-end homes. "It was very creative, but I felt like I was providing a luxury service and wasn't contributing to society at a broader level." His first experience in healthcare architecture, working on a children's hospital, solidified his decision. "It was a way to give back, to impact the larger community." And when he learned that just a view of nature from a patient's hospital room gives them a better shot at recovery, he was determined to bring nature into healthcare and behavioral health facilities as a healing element.
The Fellowship began in 1997 and has 25 alumni and four retroactive Fellows. 
Fellows are selected by the group of past Tradewell Fellows at EYP based on the strength of their design portfolios, letters of recommendation, and essays describing their accomplishments and career goals.
In addition to being mentored by multiple firm leaders—including EYP architects, senior medical planners, and designers—Tradewell Fellows are included in healthcare projects from the initial planning stages, have direct contact with healthcare clients, and attend a national conference of their choice
The Fellows also complete a Tradewell Project, taking a deep dive into a research topic.
Jack's Tradewell project is focusing on behavioral health and biophilia. "I'm exploring what environments are most conducive to human health and wellbeing.  Often, artificial environments are not healthy; in fact, they can be just the opposite, increasing stress and anxiety. Whereas natural environments are restorative, mentally, and physically. So how do you tailor this specifically to behavioral health, for patients with, say, mood disorders or psychosis?"
Liyang's project will focus on ICU design and compiling a list of best practices for others to use, as determined by a judged contest. "I hope through that research, I can create a comprehensive perspective of ICU backgrounds and a list of priorities and guidelines," he says. "I am also working on data mining and benchmarking to help our firm and clients."