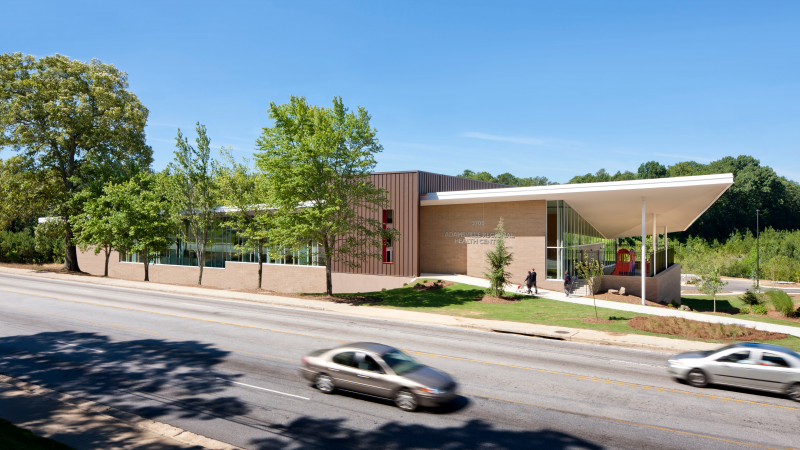 The zip code someone is born in can determine their lifelong health. In fact, up to 50% of an individual's state of health is impacted by their social, economic, and physical environments. Public health, then, begins with community health.
Yet, across the country, rural and community hospitals are all but disappearing—not because they aren't needed, but because they aren't profitable. Shaped by market forces, our healthcare system is creating, revealing, and exacerbating gaps in access as well as significant health disparities.
Local health clinics are becoming even more essential, helping to fill these gaps and address issues of members access, prevention, and community wellness. Far from a "one-size-fits-all" approach, the needs of a particular area inform these centers' agendas and strategies. Community and leaders should be active partners in defining their health center's programs and design needs.
David Deis, managing principal, EYP Atlanta, and Vanessa Lampe Heimbuch, principal and senior project director, EYP Atlanta, spoke on this topic at the recent AIA-AAH South Atlantic Region Chautauqua 2021 conference, "Healthcare Without Walls: A New Delivery Framework." 
Architects and designers, they noted, can play a role in reshaping health at the local level by:
Better comprehending the environmental forces shaping public health. Social determinants of health, which the CDC  calls "conditions in the places where people live, learn, work, and play that affect a wide range of health and quality-of life risks and outcomes," define public health in local communities. This includes so much more than clinical care.
Challenging traditional models of healthcare facilities through community engagement. By engaging neighborhood residents, public health workers, and civic leaders, local health disparities and inequities can be addressed in the design of new community health centers.
Delivering value in the context of limited resources. When addressing health disparities and inequities in a local community, a speed-to-market approach is part of the solution to the problem.   ​
A Case Study
Social determinants of health include not only community members' access to health care, but also their access to good jobs, education, and food, their ability to connect with others, and the built environment that surrounds them.
EYP was asked to plan and design the Adamsville Health Center on Atlanta's west side, where the median household income was 60% less than the rest of Fulton County, to promote health, create a beacon for the community, and empower residents. "As the architect, we were charged with designing this 40,000-square-foot community health center in 275 days for $175 per square foot," says David. "In the years since the opening of this center, it has improved access to preventative and clinical services, pulled patients from Atlanta's public hospital/ER (Grady Hospital), and fostered a sense of community."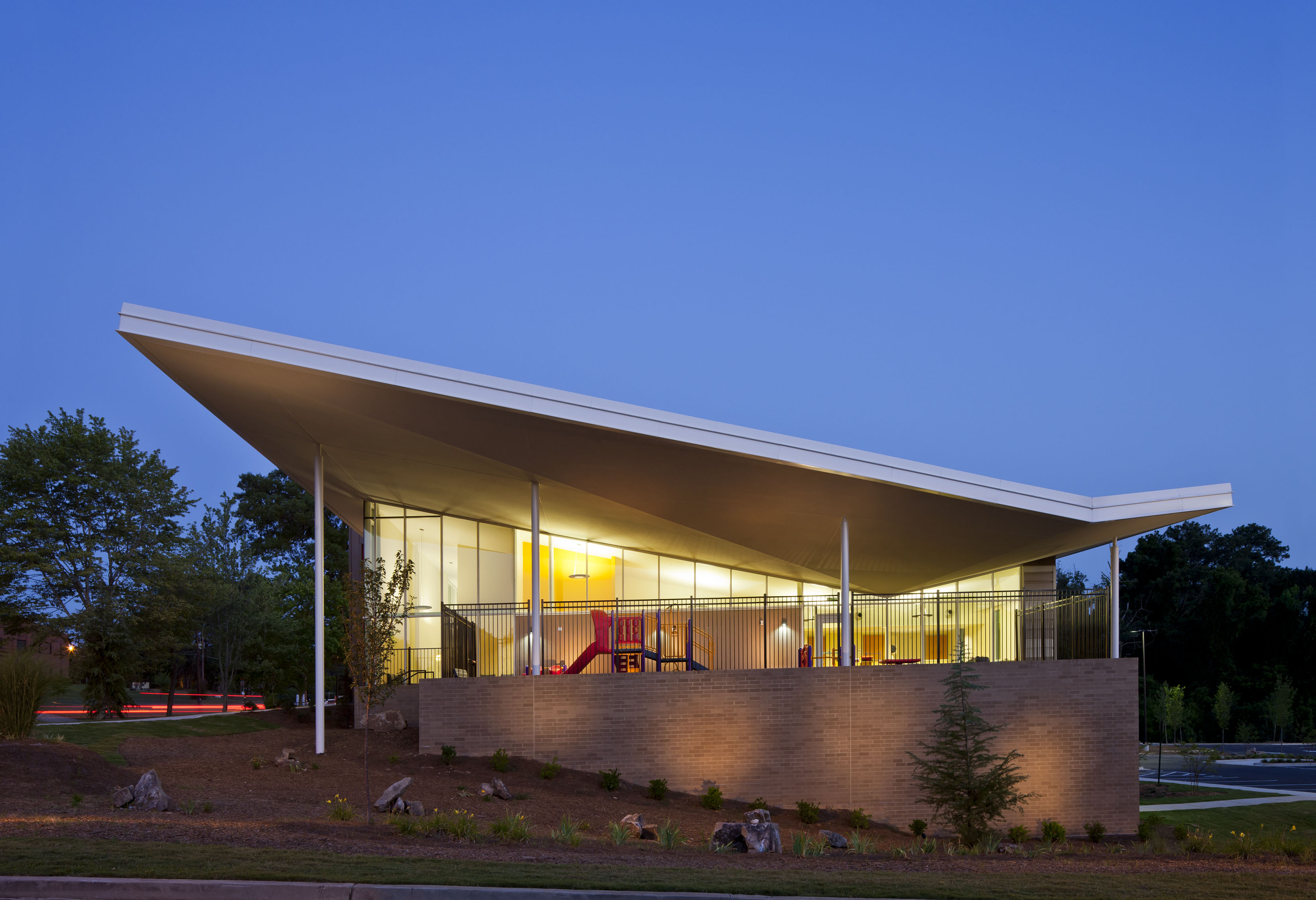 For the Adamsville project, EYP involved residents immediately in monthly neighborhood meetings about program and design objectives, provided employment and subcontracting opportunities, and held steering committee updates and user group workshops.
Health services offered at the Adamsville Center include primary care, dental care, communicable disease testing and education, behavioral health, a lab and pharmacy, and a Women, Infants, and Children (WIC) program. But it was the inclusion of social and support services—workforce and housing assistance, a library/resource center, a childcare center and playground, community meeting space, and a community garden and walking trail—that have had the biggest impact on addressing social determinants.
"The healthcare center of tomorrow is so much more than a clinic," says Kimberly Stanley, senior principal and healthcare sector leader, EYP Atlanta. "It's a community center, a learning environment, and a wellness-oriented destination. Once we start talking about health care in more holistic terms, then we're on track to build healthier communities."
The Adamsville Health Clinic was recognized by the AIA Academy of Architecture for Health's national design award, with the jury calling it, "A great solution for delivering community healthcare in an energy-conscious and efficient cost solution that is wonderfully scaled. The design solution is clean, open, and inviting. The result is simple and strong with clear wayfinding and easily maintained materials.  We applaud the way it meets the intent of the program, to bring health resources closer to the community."​
Ways to Contribute
With more than one in 10 people in the U.S. living in poverty, healthy choices are often in competition with each other for limited resources. For example, 66% of food-insecure households choose between paying for food or paying for medical care and prescriptions.
In fact, socioeconomic factors determine health outcomes far more than medical care, according to the CDC. To address them, health systems must look beyond clinical solutions and social service referrals and toward broader partnerships with community stakeholders.  
New regulations continue to push health systems from volume-based to value-based care, and industry leaders have increasingly recognized the importance of addressing social determinants of health to improve healthcare outcomes while reducing costs.
As people who care about healthcare equity and accessibility, it's important to bring these projects back to a community level, says Vanessa, by asking a few strategic questions:
What are the most critical challenges this community is facing?
 
Can we forge local partnerships?
 
Can we engage with community members throughout the design process?
 
Are there low-cost ways to create community value and engagement?
Indeed, the Adamsville Center's community garden, which is filled with seasonal vegetables, herbs, and flowers, has proven to be very popular with the clinic's neighbors, Vanessa says: "A public health nurse who works at the clinic said garden members really enjoy gathering their small harvests."