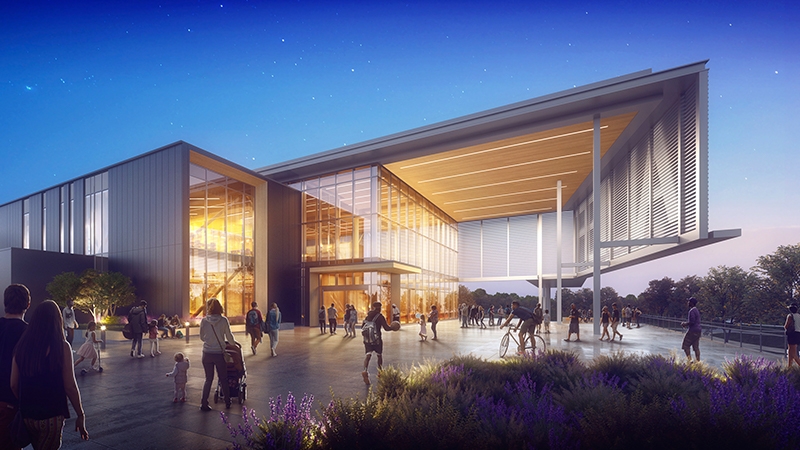 The design for the City of Houston's Alief Neighborhood Center pairs nicely with this year's Earth Day theme of "Restore our Earth" by offering the community meaningful ways to connect with nature and leveraging the natural landscape for resiliency.
Set in a 38-acre renovated park, the 70,000 SF LEED Silver Center leverages synergies between the Houston Health, Parks, and Library Departments for the benefit of residents with a special focus on community engagement, identity, and overall wellbeing.
The Center stands as a symbolic gateway between the busy commercial context and the park setting beyond, providing needed relief from the bustle of urban life. Standing on the raised porch, you can look out over an active, urban park and see a little league match taking place in the competition soccer field, teenagers doing their best Tony Hawk impersonations over at the skatepark, and a senior couple reading books on a nearby park bench. There is even an area designed for food trucks! And, if you're looking for an escape from the hustle and bustle of the city, you can find quiet places for rest and reflection strolling through a walking path or hiking through the forested grove anchoring a corner of the site. 
Designed to Get the Community Moving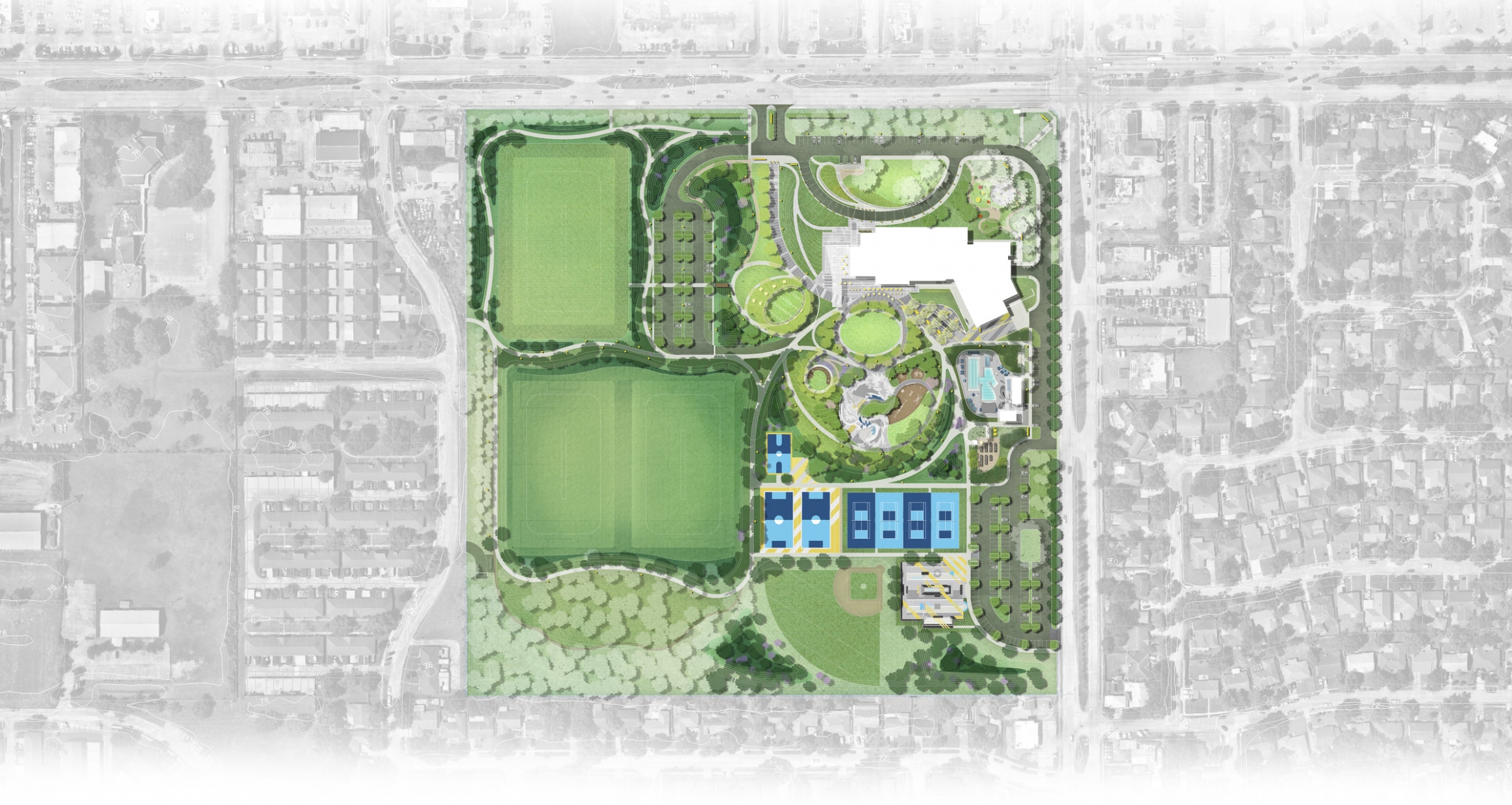 The topography leverages stormwater management requirements to create recreation opportunities. For example, playing fields are selectively lowered to store excess rainfall, with the sloped sides serving as seating for spectators. Instead of hauling away excess dirt from the evacuation, we repurposed it to create what we're calling "Mount Alief," an artificial hill curved to embrace the children's playground that incorporates a mountain-themed climbing wall and a running track for hill climbs. And, in preparation for Houston's flood season, we raised the Center out of the floodplain, creating a 'lily-pad' for those seeking shelter from the storm. 
When the Center is complete, we hope you have the opportunity to visit, and today, we hope you get outside and enjoy nature in your own way.