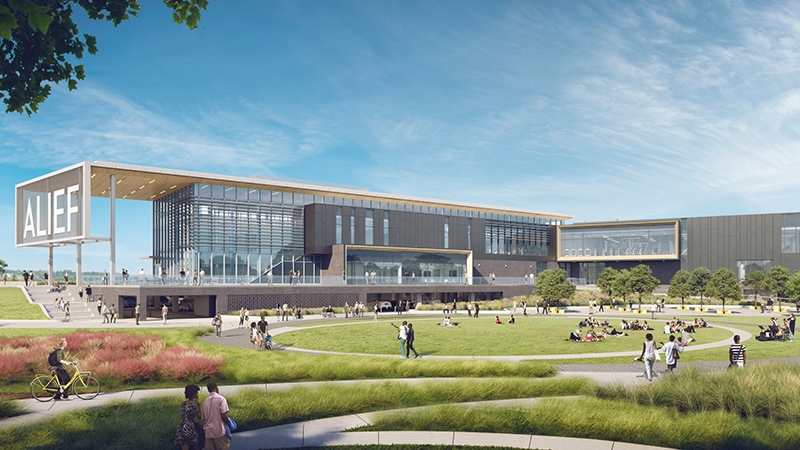 A suburb in Southwest Harris County, Texas, the Alief community is the most diverse neighborhood in one of the country's most diverse cities. To meet this unique community's needs, The Alief Neighborhood Center is the first facility in Houston intentionally designed to incorporate a health center, library, and community center into one facility.  
The new 70,000-sf Center and renovated park are home to after-school and summer enrichment programs, youth recreation leagues, and activities for seniors.
The public library provides access to books and technology. The Center houses a Women, Infants, and Children (WIC) clinic and expands Houston Health Department's Diabetes and Wellness Network.
Community engagement was critical to the design of the new Center. The EYP team reached out to over 20 local government organizations and neighborhood groups to understand what makes Alief unique and how to best address community needs. With the help of Designer II Yuliana Hernandez, the team distributed surveys written in four languages — Chinese, English, Spanish, and Vietnamese — to reach the diverse population. Ambassador Meetings with community leaders followed, and the team held extensive conversations with Alief's Library, Parks & Recreation, and Health departments. Then the community gathered for Open Houses to explore ideas, goals, and objectives.
"These community meetings were first and foremost about listening," says Jonas Risen, EYP lead designer. "It was our job to be good stewards of the community's aspirations. Through these visioning sessions, we discovered that what the community cared about was experiences. We asked people to select images they preferred, and rather than selecting building images, community members gravitated to people — people having conversations, children enjoying themselves, people eating healthy food. They selected images of important life moments," Jonas says.
Hearing from the Community
The Alief community shares their ideas at an Open House visioning session and experiences the design in virtual reality.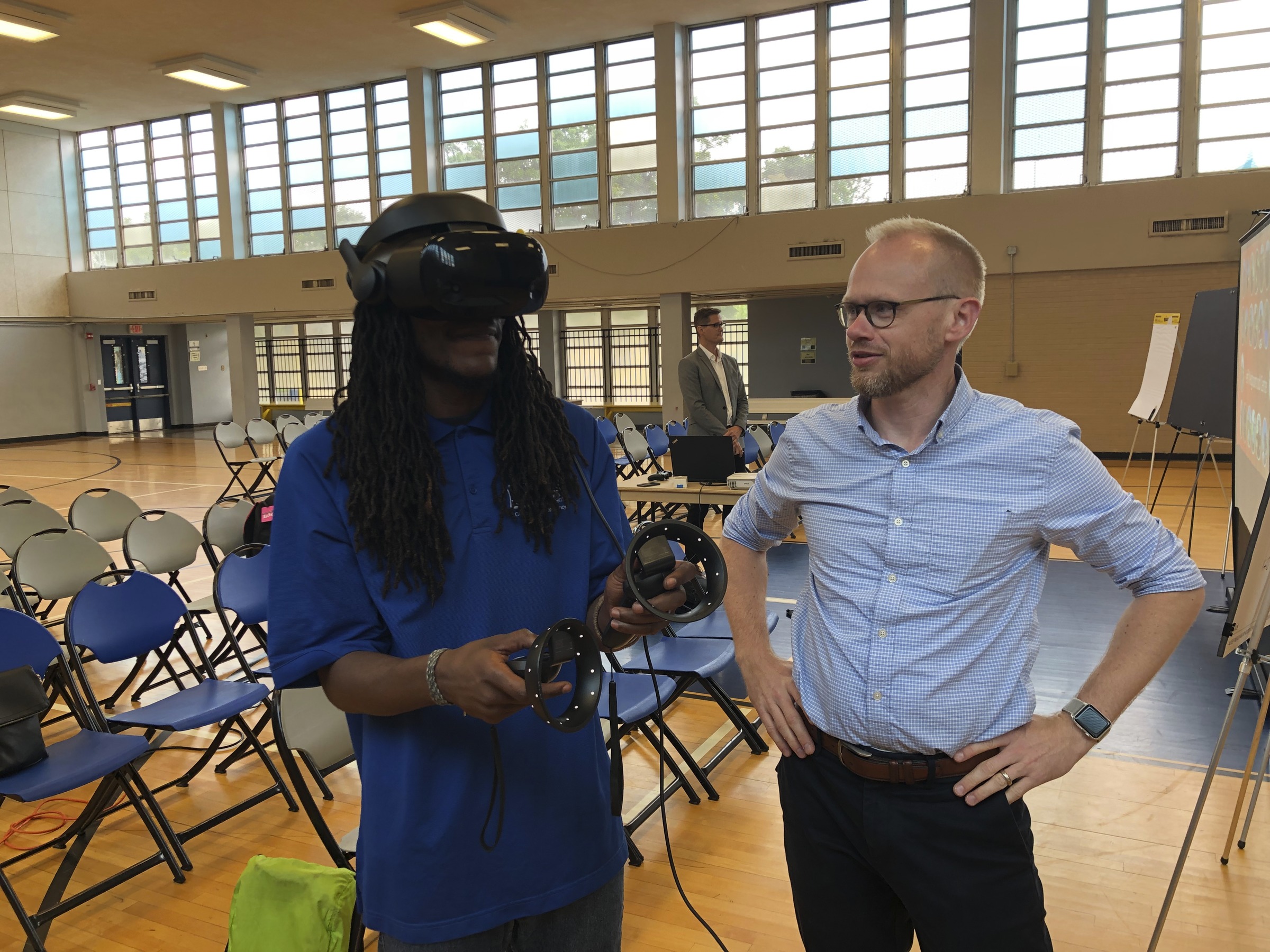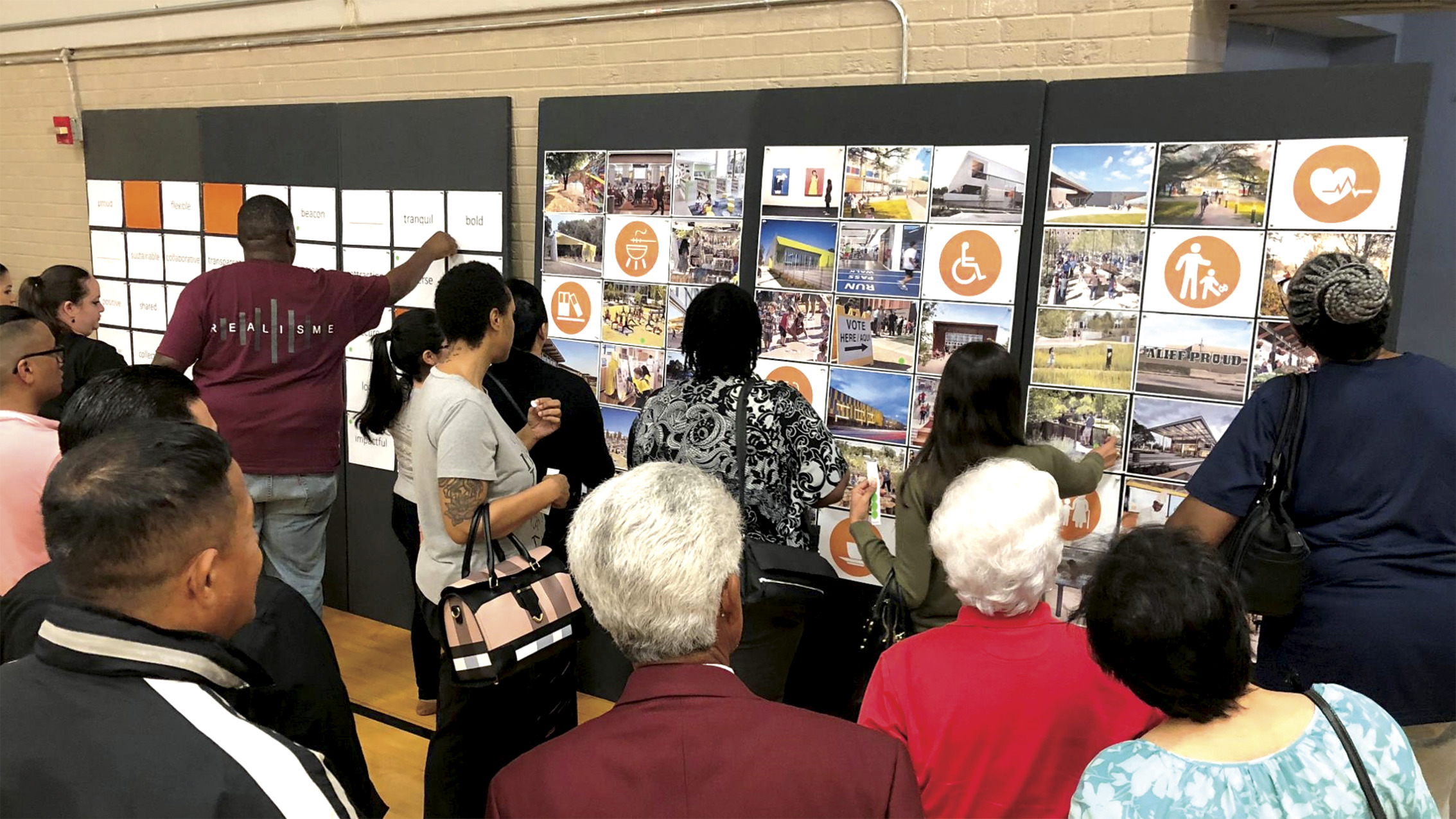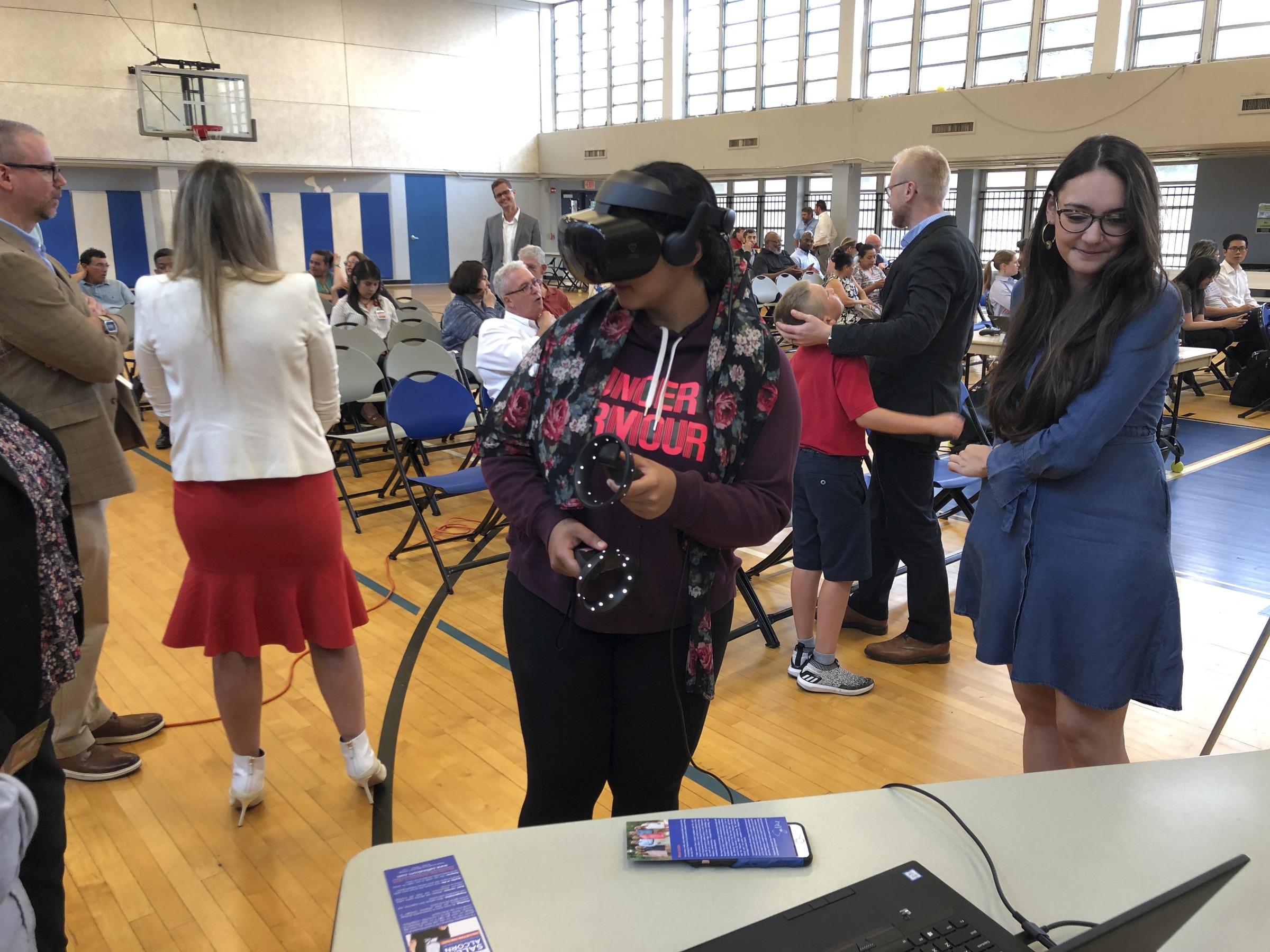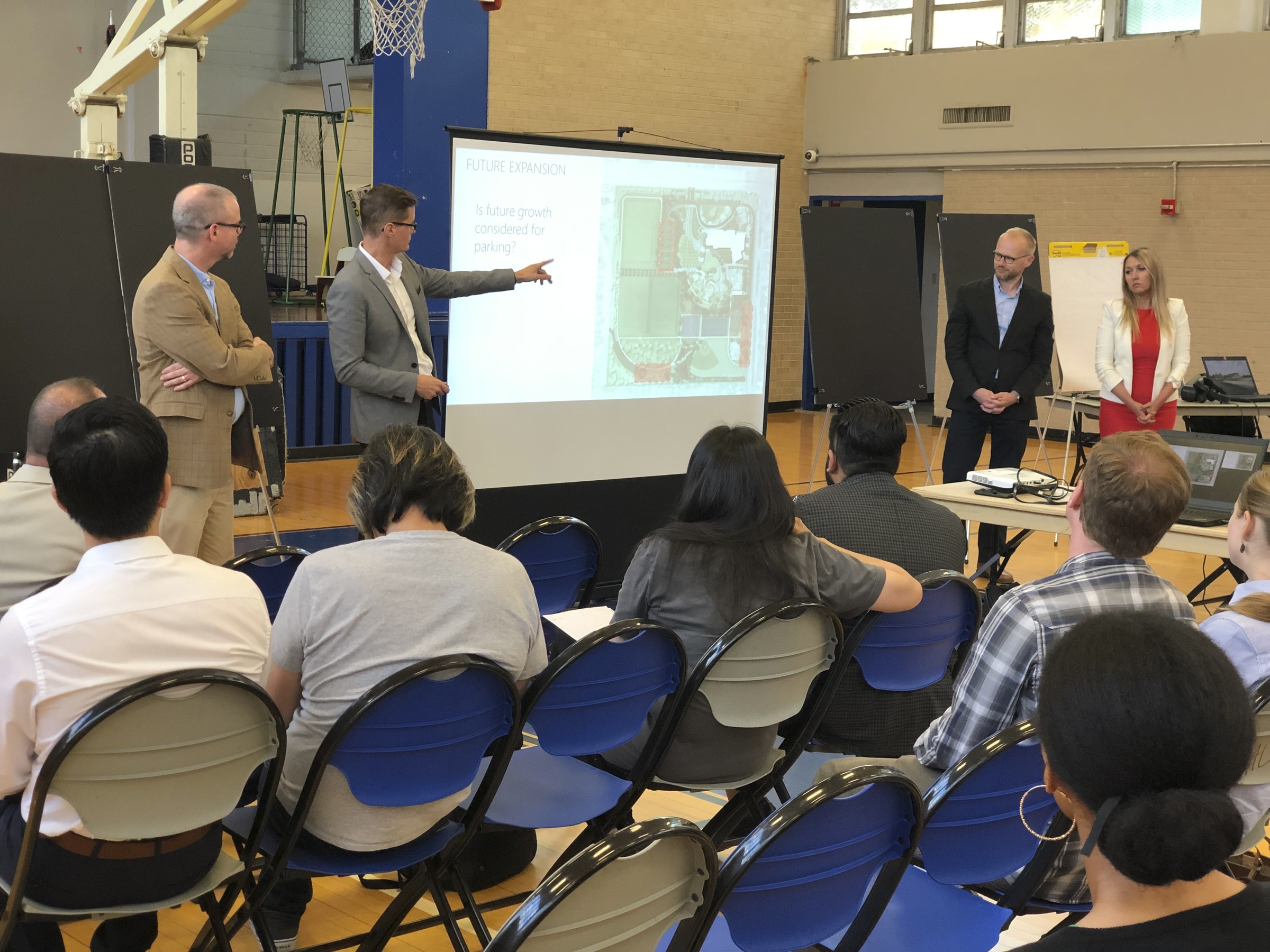 Prioritizing people and experiences didn't surprise Patrick Woods, EYP's job captain for the Neighborhood Center and long-time Alief resident. "When my kids were growing up, I took them to play at the soccer fields and basketball courts. This Center is special; it's where people connect, and it keeps the younger kids out of trouble. People are so proud of this neighborhood, and they wanted to make certain there was something for everyone," Patrick says.
The Alief Neighborhood Center now brings vital public health programs to the community and serves every age group. The Center offers amenities such as a fitness center, art room, swimming pool, recreational fields, and nature trails, but the community feedback also led to distinctive features. Families will be able to gather in a food truck area for weekend markets or listen to music on the event lawn. Students can "catch air" at the Skate Park or sprint up Mount Alief, the up-hill running track. Also, there's the "Biggest Front Porch in Texas" — a large, covered porch that serves as a gathering place for Alief's diverse community to socialize between activities.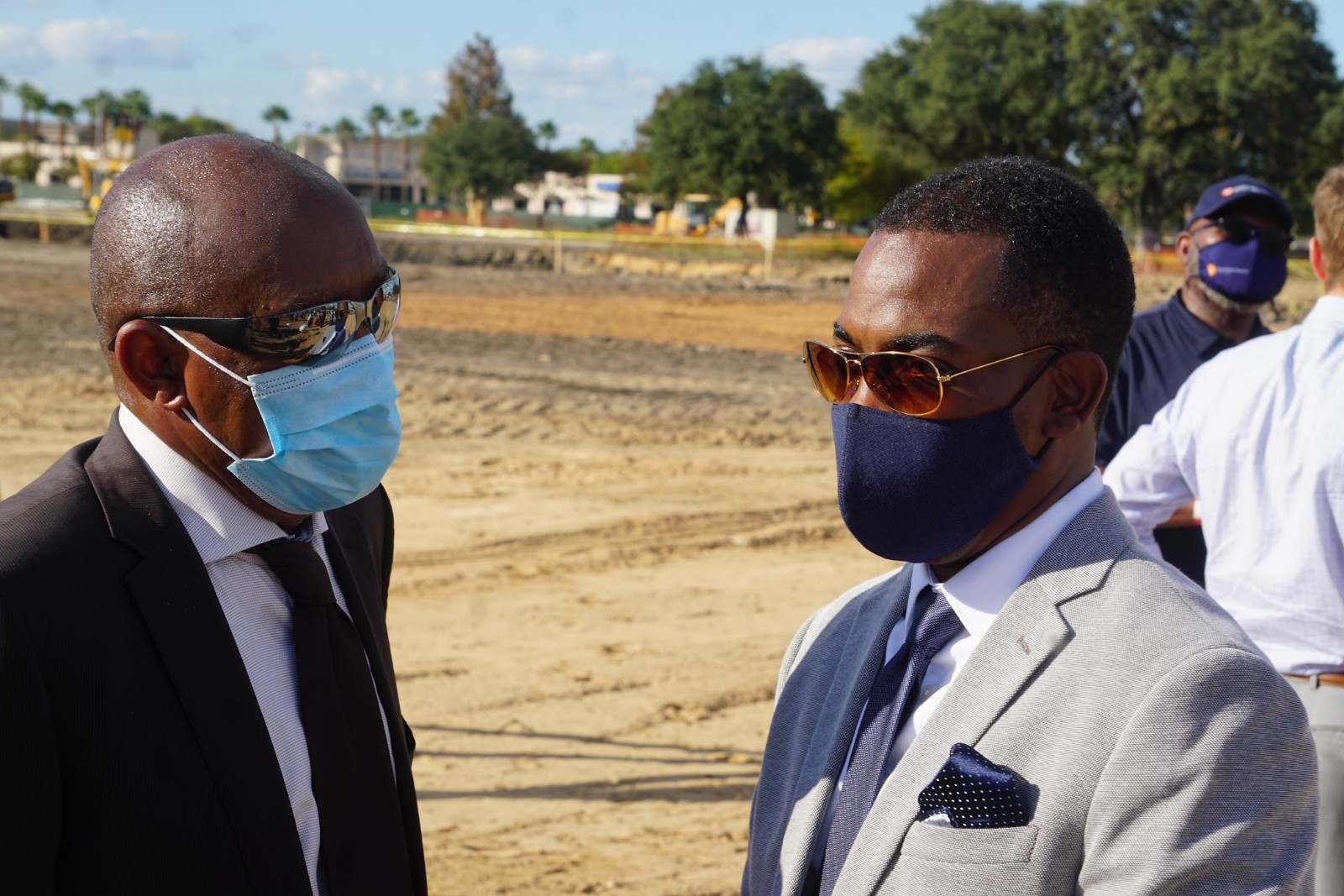 Patrick continues to keep communication flowing by regularly updating city client departments and council members and sharing information with Alief's and EYP's social media teams. "We want to keep the excitement building! This long-awaited Center will serve as the nucleus for the community, so it's important to share our progress and keep people engaged in the design and construction process."
Listening led to a Neighborhood Center that represents Alief's values and culture. Now Houston is considering using the Center as a prototype for similar facilities in other neighborhoods.