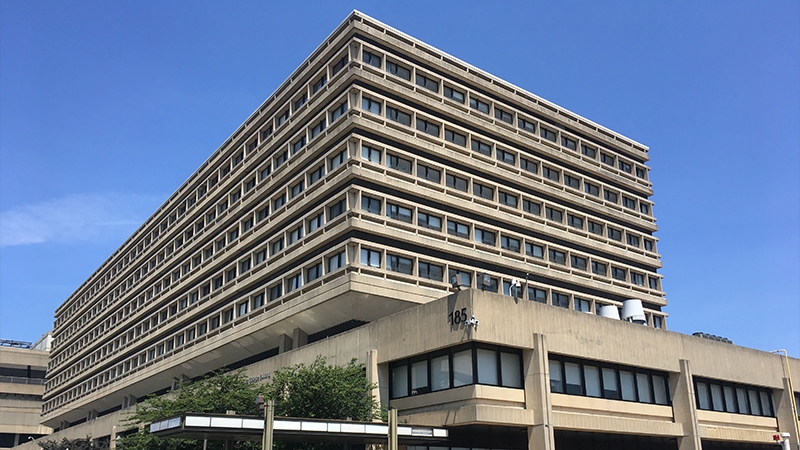 Laboratories consume a lot of energy — much more than an average academic building. House those laboratories inside a 1970s, utilitarian, Brutalist-style facility, and it's time to get serious about energy savings and progressive lab programming. 
In the 1970s, Rutgers University's Medical Science Building was cutting edge, but now the University needs an energy-efficient and innovative platform to support 21st- century research. EYP's Green Lab and Science & Technology Team studied the building's façade and programming. They discovered ways to enhance the existing building's performance to save Rutgers money and modernize their research program.

The first step? Use Isothermal analysis to examine heat transfer in the building envelope. Heat always moves towards cold. In the summer, heat from the outside works its way across building materials and into air-conditioned spaces. In the winter, heat — and the money Rutgers spends for it — leaks into the cold outdoors. This phenomenon is known as thermal bridging, and thermal insulation is one of the best ways to stop it. The team suggested adding thermal insulation under cladding to the Medical Science Building to slow heat loss, retain more energy, and improve occupant comfort.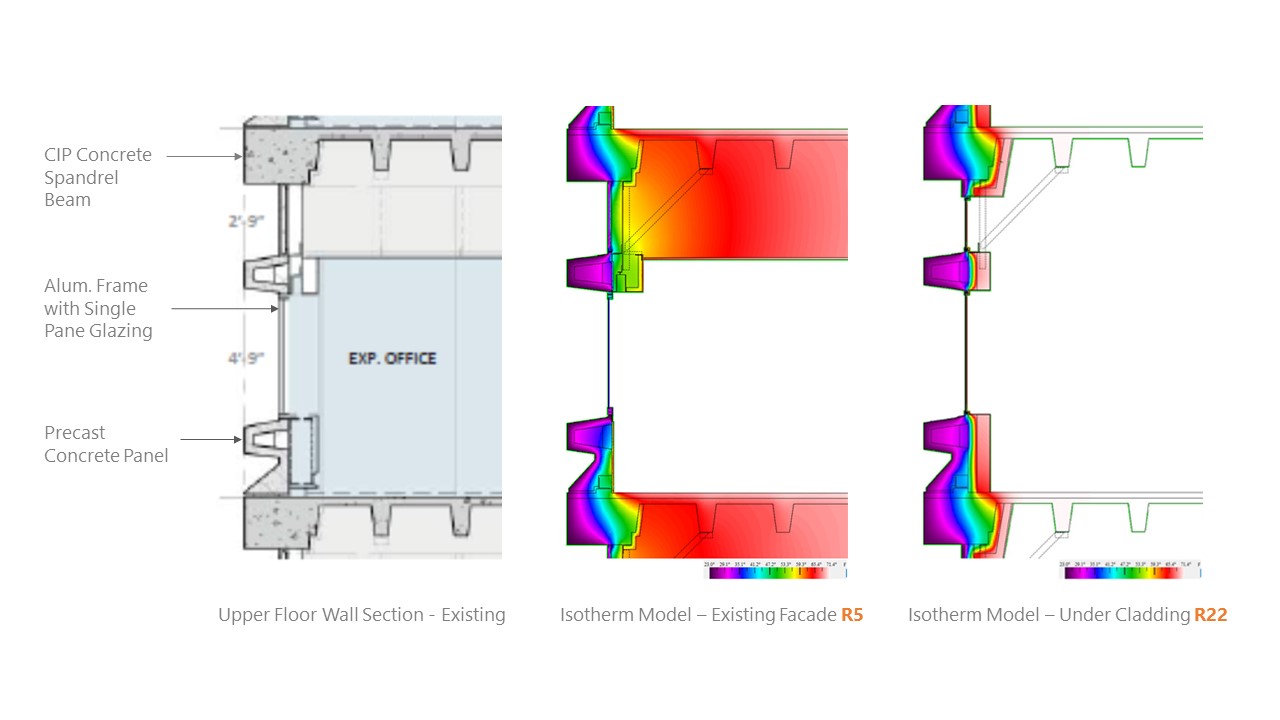 Next, the team turned their attention to programming. Most research labs are negatively pressured rooms, meaning the room's air pressure is lower than the air pressure outside the room, drawing air in and keeping potential contaminants away from other spaces. But if your lab space is negatively pressurized, the room must draw air from somewhere else, such as offices and corridors — or a leaky exterior façade. Placing the labs next to the exterior would only exacerbate the heat transfer issues.
The solution? The team suggested grouping the low-energy-use spaces, such as lab write-up and collaboration, along the building's perimeter, placing the high-energy-use labs and lab support spaces in the building's center, and separating the areas with a transparent, tempered-glass membrane. Combining the thermal insulation under cladding and positioning the lab write-up and collaboration on the perimeter would create a "thermal sweater" around the lab spaces. Like your favorite cozy pullover, the insulation and offices would trap heat, ultimately reducing energy costs. Plus, the tempered glass would allow maximum transparency and connection to the building's community.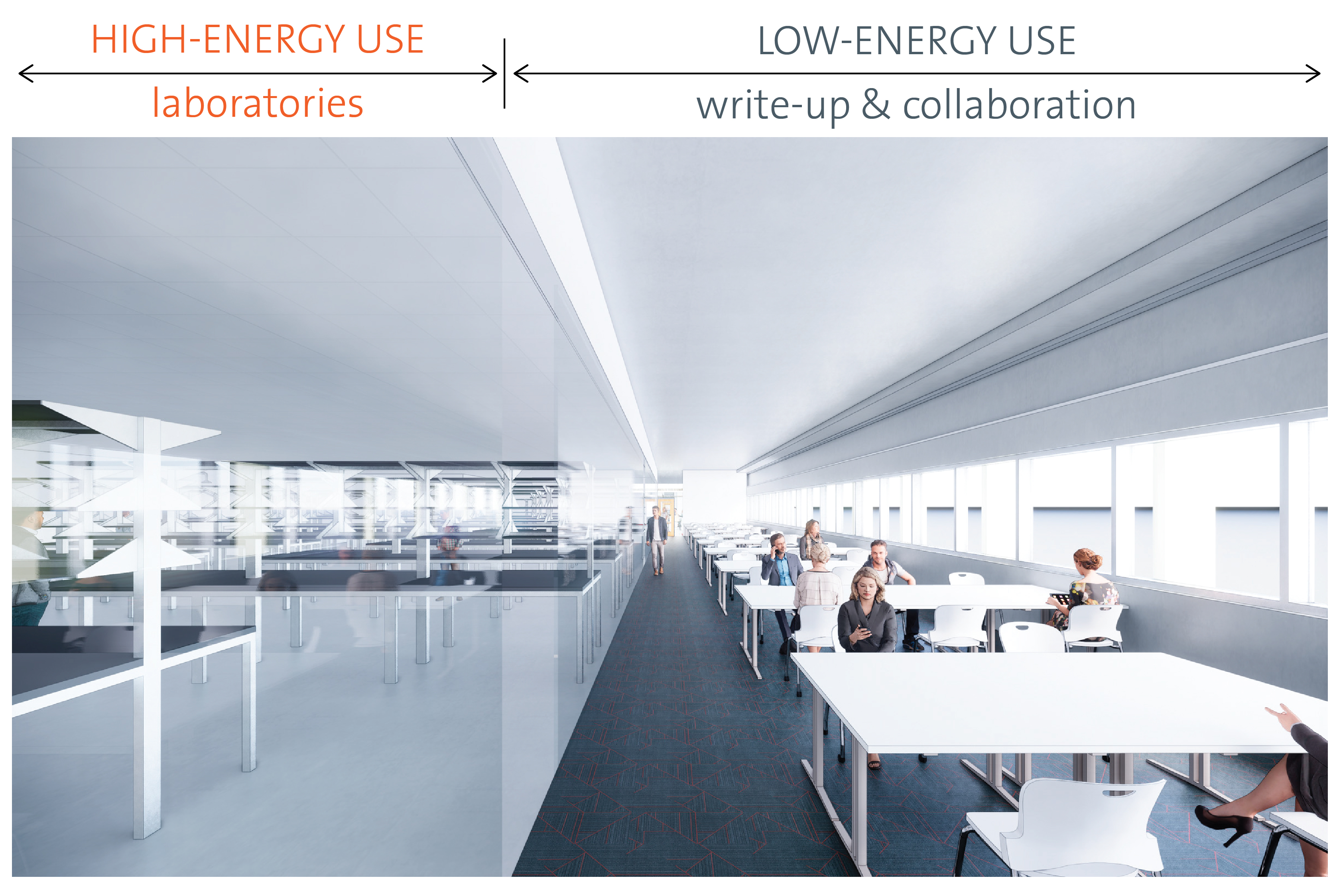 The thermal insulation improvements are calculated to save 15% of the total building energy and moving the high-energy-use labs to the interior is calculated to add another 9%. Those numbers add up to a better performing building and an open design for outstanding research collaboration.
Want to learn more? Join our presentation at SCUP Mid-Atlantic.