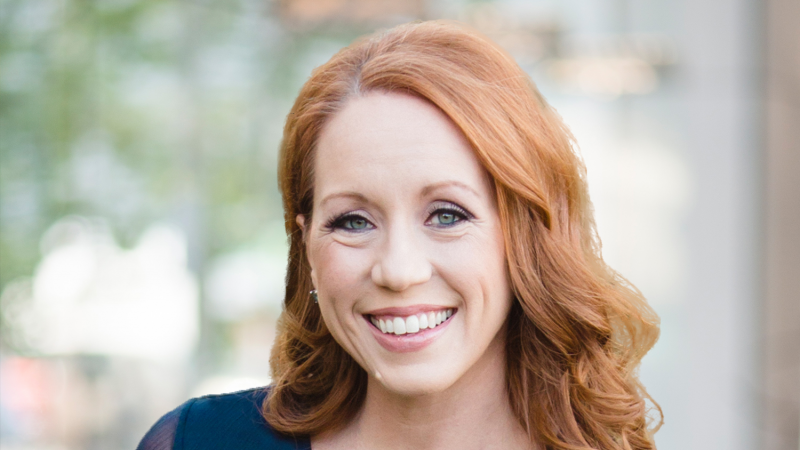 Laura's transition to Chief Operating Officer adds to the momentum of continued growth for EYP. We sat down with Laura to discuss her promotion and learn more about her new role as COO. 
You have 20 + years of experience in design, project management, and operations. And, since joining the firm in 2018, you've held two impressive positions – Sector Operations Lead for the Healthcare Sector and Director of Operations for Healthcare in 2020. 
How has this experience prepared you for COO?
Throughout my architectural career, I've held various positions, including designer, planner, project architect, project director, and operations. I've also had the good fortune of working in multiple market sectors on projects across the globe with amazingly talented colleagues. Each role, project, and co-worker has taught me something new. All these experiences together are the foundation I bring to the position of COO for EYP.
What are some of the primary/major goals or initiatives you'll be undertaking or guiding as COO?
I am expanding my role and responsibilities for utilization, performance, and risk management beyond our healthcare sector to the entire firm. In addition, I am responsible for collaborating with other leaders in the firm to transform the project delivery function into a powerful competitive advantage by ensuring our processes, procedures, standards, and systems support dynamic and disciplined project delivery to all our clients. Once settled into my new role, I hope to continue developing our operations to facilitate further successes for the firm and maximize our potential.
What do you look forward to most in your role as COO?
I'm passionate and get excited about organizing and improving things. I look forward to working with individuals across the firm to further our mission and help make EYP the best we can be.
Being COO comes with responsibility, pressure, and time commitments – would you care to share how you decompress?
Away from work, my husband and I stay busy with our two active kids. We enjoy bike rides around White Rock Lake near our house in Dallas, and most weekends, we can be found either at a horse show with our daughter or the motocross track with our son. To decompress on my own, a good book and a great glass of wine typically work magic.