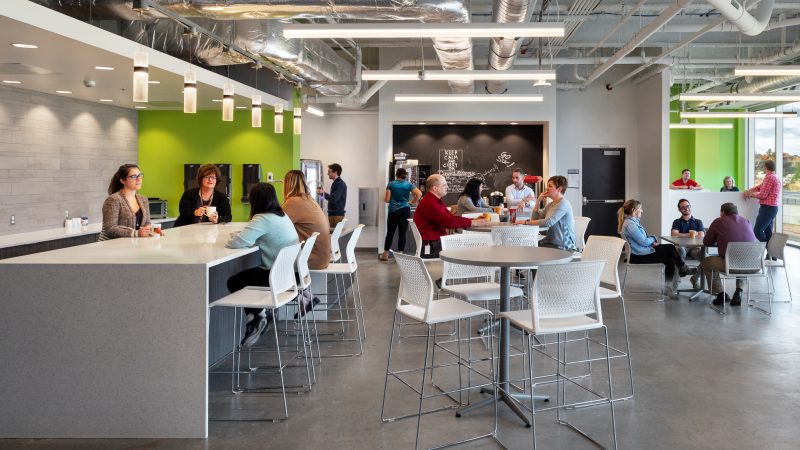 The pandemic has heightened challenges the federal workforce has been addressing for decades. What does that mean for workplace design? 
According to the Brookings Institution, roughly one-third of the federal workforce will be eligible to retire by 2025, and only 6% are under 30 years old. In light of how the pandemic has shifted workers' priorities, the recruiting and retention situation for government agencies becomes even more dire. 
To compete for talent, federal agencies must adapt. That means rethinking telework policies, hiring more remote workers, bolstering technology investments, and balancing employees' work preferences with those of leadership. 
While they compete for talent, federal agencies are also in the process of consolidating real estate holdings and looking for more flexible ways to support their missions. They have been "freezing" or reducing their footprints in compliance with executive orders since 2012. Still, work-from-home success during this past year has tested how much they can consolidate, particularly office space. And, with new tools like the Federal Coworking Contract, federal agencies can take advantage of short-term lease space from companies like WeWork and LiquidSpace. This could be game-changing, allowing agencies a greater range of options for flexibility in managing surges and other limited duration activities.
So, what does this mean for the future of space planning? We're evolving our thinking in real-time these days. But despite many unknowns, here are three trends we feel confident will stick.
Emotionally Intelligent Design
Through new guidelines and codes, the AEC industry and regulating bodies make our buildings safer. But government leadership will also have to pay close attention to their workforce's mental and psychological health and provide workspaces and policies that support flexibility and allow individuals to make the choices that are best for them.
This means employees will have more power to choose how, when, and where they work. Government agencies will also need to pay special attention to the quality of the built environment and the messages it sends through healthy building certifications, graphics, color, light, views, biophilia, access to amenities, and areas for respite.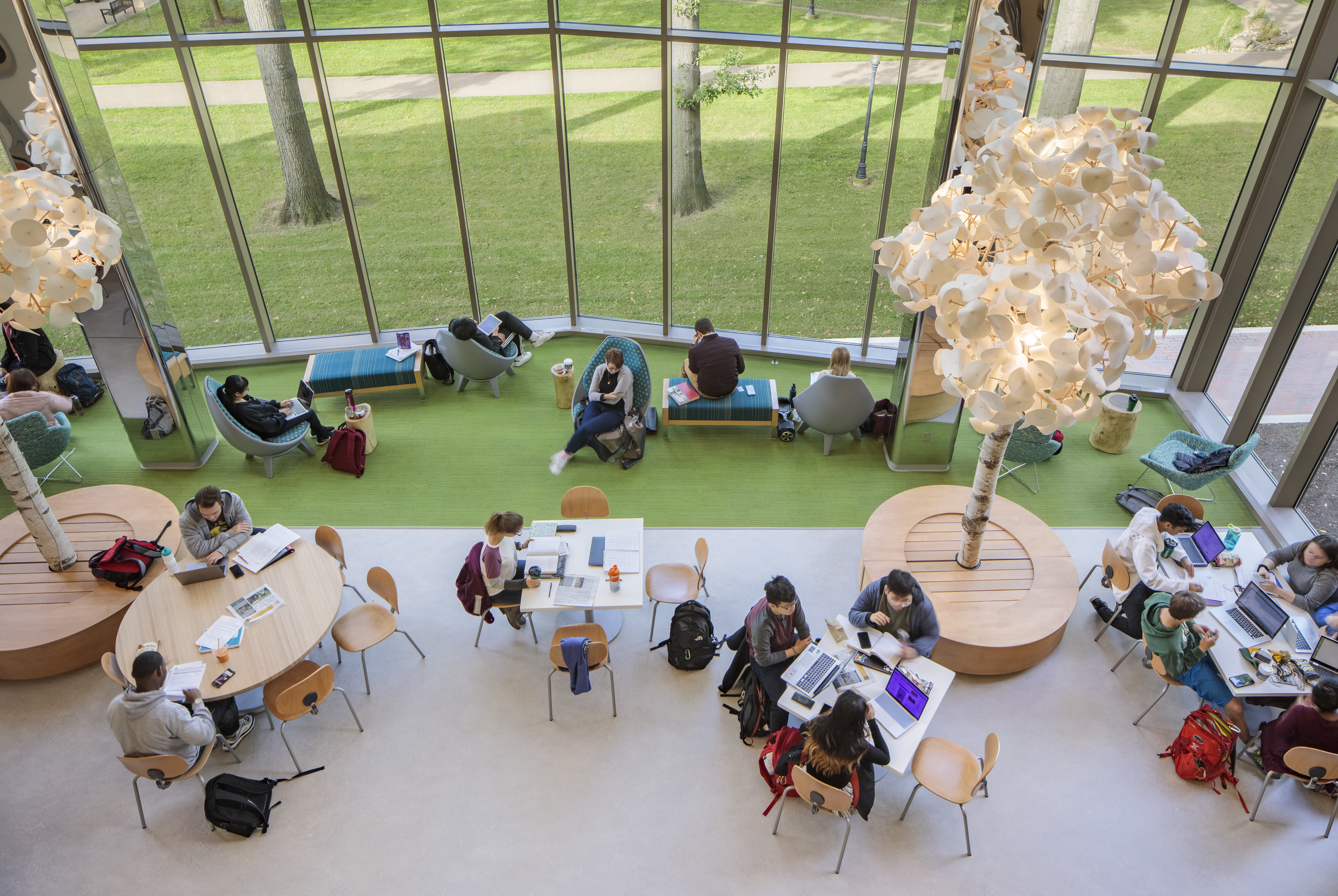 Flexible Working
Federal agencies have been dabbling with flexible work strategies for years, but it's safe to say that flexible working is here to stay in a much more comprehensive way than it ever was before the pandemic. In a recent telework survey sent to one of our federal clients, 81% of respondents said they would prefer to work from home full time and 16% on a part-time basis. Only 3% said they would prefer to work in the office full time! Federal leaders need to plan for a combination of in-person and virtual work for the foreseeable future. This has implications for collaboration, technology, work policies, workflow, operations, and the mix of spaces provided. The office is shifting to more "we" (shared, collaborative) and less "me" (individual, head down) space.

Radical Consolidation
Prompted by the success of work-from-home and employee demand for flexibility, our federal clients are planning and piloting new models for space provisioning to consolidate their spaces aggressively. Whereas two floors of office space might have been required in the past, one floor will do just fine now. The net impact of current consolidations to the General Services Administration's 8,100 leases (totaling 265 million rentable square feet) across the country is yet to be determined but likely substantial. When you also consider the new ability of federal agencies to lease coworking space, the shape of consolidation changes again. If you know you can always add office space quickly to accommodate short-term needs, why commit to all your space long-term?  
The federal workplace has always been a powerful force for researching, testing, building, and scaling new ideas. This moment in history provides a significant opportunity for federal agencies to continue shaping the marketplace and raising the bar for workplace strategy and design excellence. But making these adjustments is much more than just a desirable option – it's a business imperative.