COVID-19 has allowed our industry to rethink how we work. For EYP, our return-to-office strategy embraces this change and enriches our people-first culture – the ethos at the forefront of every decision made since the start of the COVID-19 pandemic.
Envisioning our future 'workplace', we set out to leverage best practices and ideas from working in the offices and at home. We listened to our staff and considered their individual needs and the needs of their families to rethink our workplace strategy. Instead of creating a mandate to work in the office a certain number of days each week, we asked strategic questions about why people use space and what space does to enhance and support specific activities and the business of the firm.  
The result is an approach that is simple and rooted in our values: thriving, inspiring, connecting. While our offices remain an integral part of our work-life, our people and teams are empowered to determine which activities benefit from being "in office" – activities enhanced by collaboration, relationship building and connectivity to our culture. Call it hybrid, choice, or simply the freedom to work in the environment that best fits the activity and your outcomes. We believe this approach truly puts people first.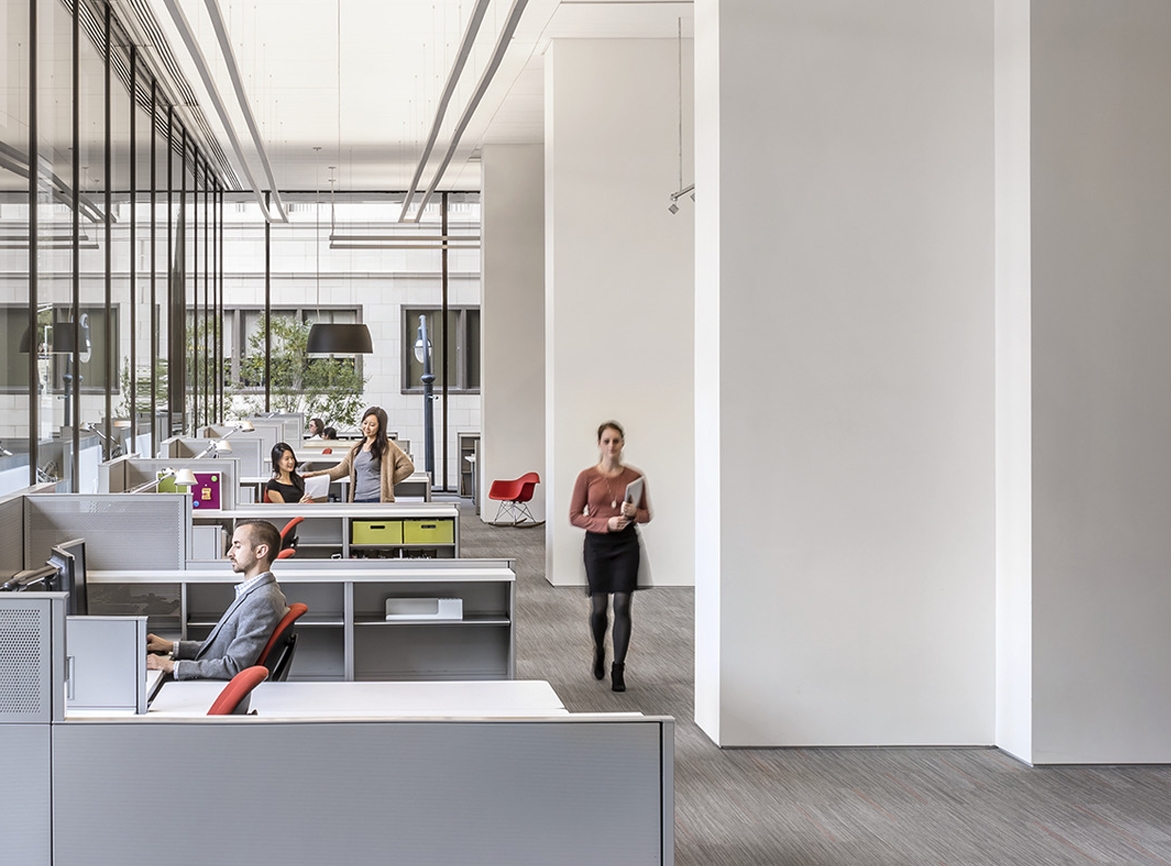 Join Our Team
We're a people-first, interdisciplinary design firm with offices across the United States.
View Career Opportunities