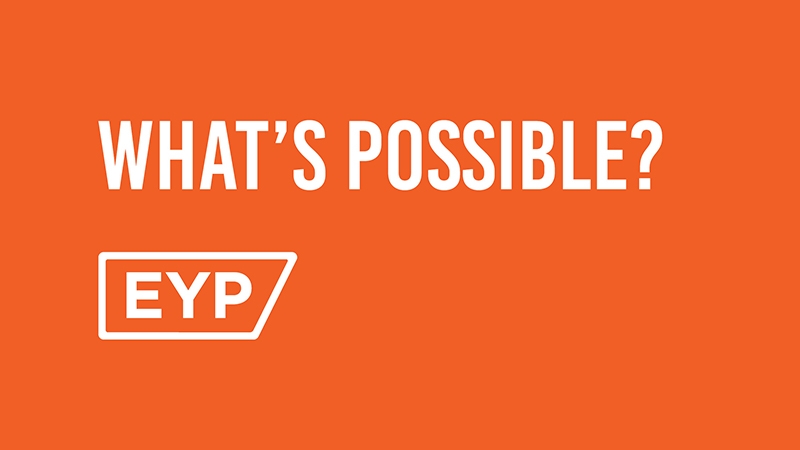 You may have noticed EYP is looking and sounding different. 
We're excited to reveal our refreshed brand identity with a new logo, look, and voice that reflects who we are today and how we serve you with bold thinking and design excellence.
While our brand has evolved, we're still a people-first design firm specializing in higher education, healthcare, government, and science & technology. Our values and unwavering commitment to you remain the same.
So, together, let's ask:
 
What's Possible? 
Let's shake the box, stretch your dreams, unpack ideas, and envision design in the context of something bigger. Because: 
We're Curious Too. 
About you, where you're going, and what you imagine. Striving to create an environment of partnership and trust, we want to meet your needs and then go beyond what's expected. Bringing intuition and intellect to a creative process to uncover the possible in your project, let's push past the impossible and ask:
What Can Design Do To …      
Serve our Fellow Citizens? 
Enhance Campus Culture? 
Provide Better Patient Care? 
Support Research and Development? 
And, most importantly,  thank you for your continued trust as we move forward into the new year.