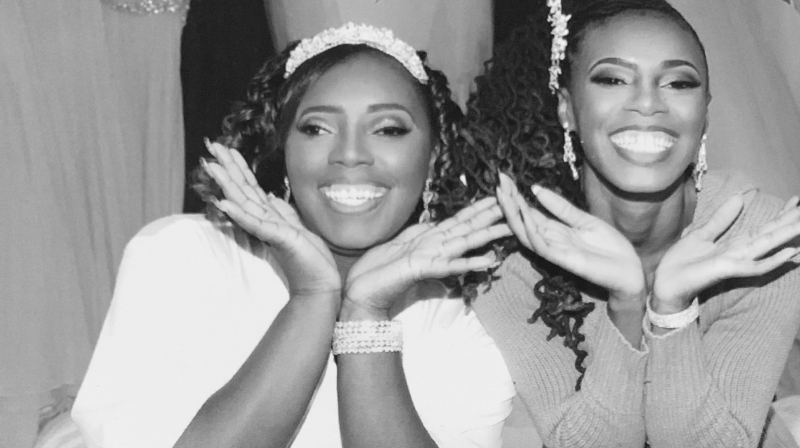 As a child, I can remember often waking up in the early morning hours to my older sister having a spasm attack. These attacks were terrifying. She wouldn't be able to move or even speak sometimes, simply out of fear.
The most daunting question I asked myself, which always caught me off guard no matter how often these attacks happened, was, "Is my sister going to make it?"
Alexzandria was just 13 years old when we found out she had myasthenia gravis, an incurable neuromuscular and autoimmune disorder no one in the family had ever heard of. It's a rare disease, and there were few resources for dealing with it where we grew up in The Bahamas.
There were only two available hospitals on the island, and seeing my sister go in and out of the least favorable, which had an atmosphere that was not conducive to young patients and where we had seen many lose their lives, was heartbreaking.
 "If I feel this way, how does she feel?" I thought.
Shan, as we call my sister, is one of the most selfless and caring people I know, but feisty. There were and still are so many times where we have to talk her out of giving someone everything she has, even if it leaves her with nothing. Once you cross that line or threaten her peace, however, here comes feisty again! I had to become an adult to understand why she was always the favorite sister; people love how outspoken and honest she is.
Shan also loves to sing. When we were little girls, I remember her falling asleep with a radio in her bed and admired how she could find peace and joy regardless of her circumstances. To this day, we randomly call each other to sing those same old songs.
One of Shan's biggest struggles was attending school due to her illness, which I feel encouraged her to become a teacher. Some days we would be picked up at the end of the school day together, and other days she might leave in an ambulance.  
As her family, we would always stop what we were doing if anything happened to her and try to care for her. But where were the superheroes, the healthcare experts, that were supposed to give her hope and comfort and assure her that everything would be ok?
Fast forward: My sister is now 32, with a husband and two beautiful kids. Shan has survived open-heart surgery and is preparing for another possible surgery but is doing much better. My family and I are grateful and proud of how strong she continues to be.
And yet, have you ever had the same nightmare twice? Never did we imagine anyone in our family living this experience again.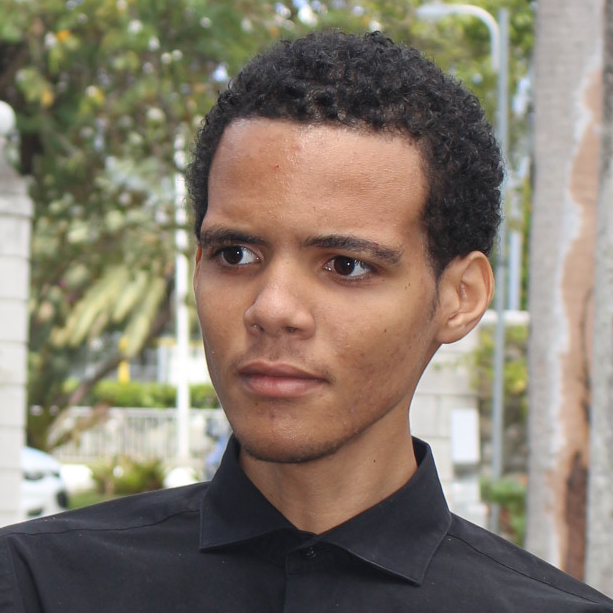 This time it was my cousin Carlyle, who was so close to me I called him my "little big brother." Carlyle was diagnosed with Crohn's, also an autoimmune disease, at 15.
I remember sharing what my aunt and uncle were experiencing with a colleague at EYP whose daughter had been diagnosed with the same disease. After the pain of watching her child pull through such a tough situation, she was quick to share information about the disease and where in the United States Carlyle's parents could get a second opinion on treatment options unavailable in The Bahamas.
Unfortunately, COVID-19 surfaced, and everything went on hold. Without warning, in October 2020, we lost Carlyle at age 18. Part of me felt like an elusive hero, guilty because I felt I could have done more, acted quicker, and influenced better options for a kid who was traumatized after being admitted to a hospital that placed him in the same room as grown men.
I realized more than ever before that The Bahamas are in desperate need of a children's hospital, one designed with the right equipment and a comforting environment where pediatric patients and their families are at the center of their medical teams' expert care and attention. An environment that permits fewer mistakes, has more consideration of nosocomial infections, and eager, well-trained staff members.
So, when asked why I am so passionate about designing healthcare projects, the answer is rather simple.
I refuse to feel like the elusive hero ever again. I may not be able to go back in time and comfort my sister or save my "little big brother," but I can help to create a safe, nurturing environment for other young hospital patients in need of help.
I just wish I could provide the same in the country I still call my home.