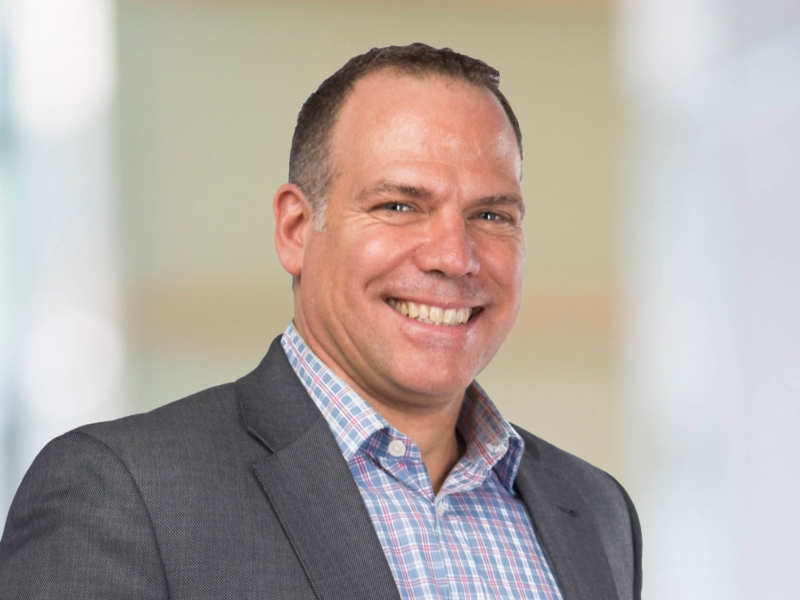 On July 19th, Page/EYP's Science & Technology Sector Leader, Chris Baylow, joined other industry professionals on a panel discussion at Bisnow to share his perspective about building laboratory space "on spec." Building on spec, or speculative, means that designers and developers aren't customizing a space for the requirements of a particular client. Market trends that will attract a wide variety of potential tenants drive design decisions. If approached thoughtfully, building on spec provides clients with multifunctional, innovative, and adaptable spaces to accommodate a wide range of experimentation. 
For over 30 years, Chris has partnered with clients and design teams to translate the demands of research and development into the ideal physical environment for science. His goal is to arrive at design solutions that are as prototypical and nimble as the research itself.  
Understanding the Space: Navigating When to Build on Spec 
Doug Manz from HYM Investment Group, Chris Maciejczak from Boston Properties, and Peter Schubert from Ennead Architects also joined Chris as panelists. This diverse spectrum of expertise led to a fruitful discussion of the boundless opportunities when building laboratory space for commercial life science clients. 
Historically, developers design spaces for two types of clients – large, well-established biopharmaceutical companies such as Biogen or small startups, such as Solid Biosciences, Inc. With Chris' background in leading research facility projects at many top-tier universities, he is integrating perspectives from academic research facilities into this conversation.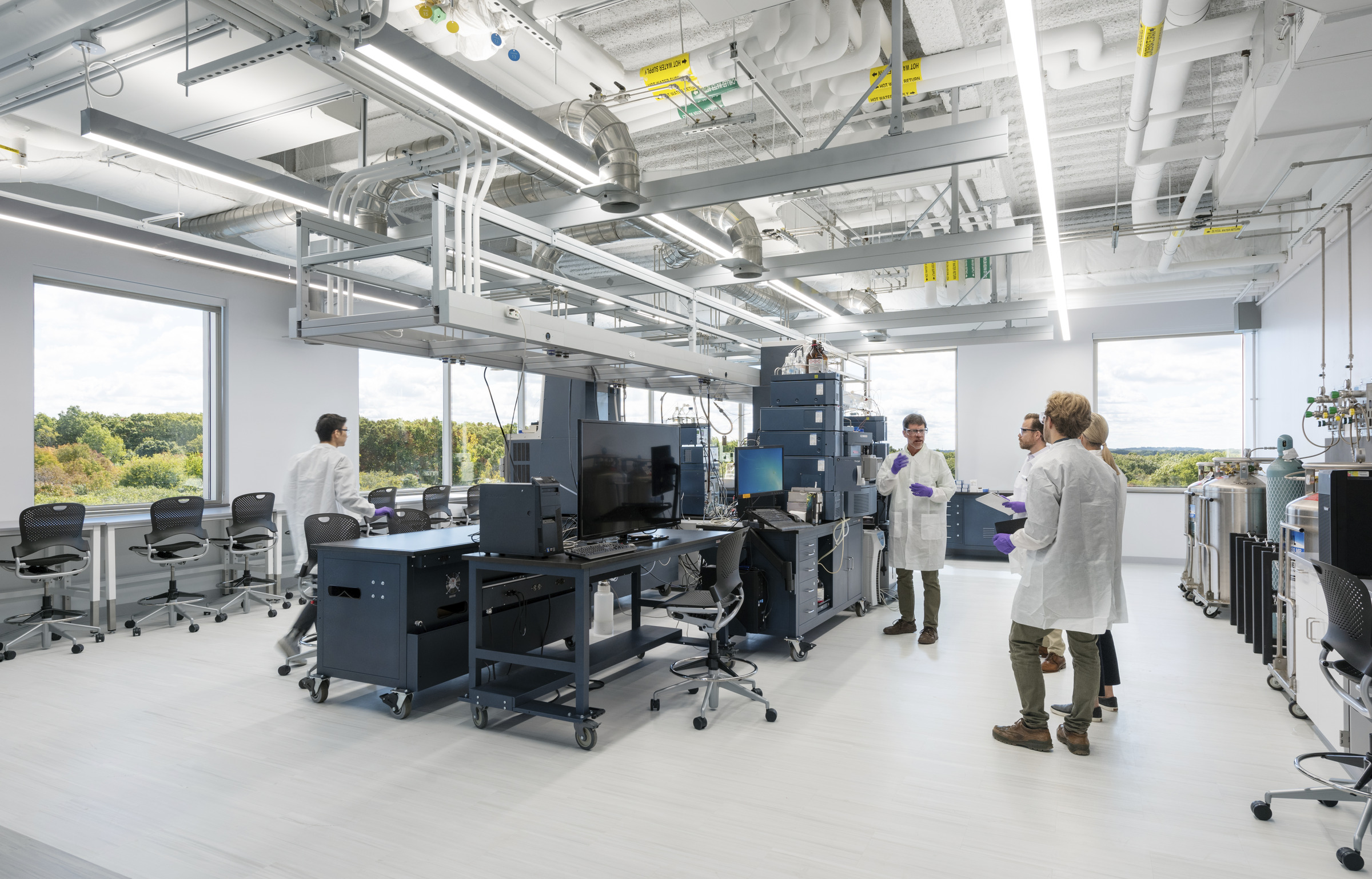 Designers, developers, and brokers should consider a third type of biotech client — research universities — because they are also performing ground-breaking research. For example, collaborations with pharmaceutical companies can lead to developing life-saving drugs, which can be marketed within the medical community. This product commercialization is a key aspect of academic research and makes universities a perfect fit for building on spec as they prioritize speed to market and maintaining emerging trends. 
Designing for academic research requires some specific considerations when building on spec. Research universities focus on developing innovation clusters, moving towards a collaborative form of research that connects the university's work with outside partners. When building this laboratory space, "disciplined flexibility" is imperative – designing for a wide range of research and adaptability while establishing performance guardrails, such as limits to vibration control or chemical storage, in the spirit of controlling cost.  
It's vital to establish these guardrails before the design begins, as structural elements and building systems are embedded in a design that will guide the research inside it. Important factors potential tenants may consider include whether the facility supports vivarium, cGMP, or BSL-3 facilities. 
Along with accommodating a wide range of occupants, there are evident changes in tenant demands for their laboratory space. For example, in the past, experimentation required dedicated lab benches. In the digital era, scholars can access computational research in an environment that looks similar to an open office layout with desks and computers. Deciding what portion of the laboratory space in a building is designated for computational research from the onset of a project could come with significant space and financial savings.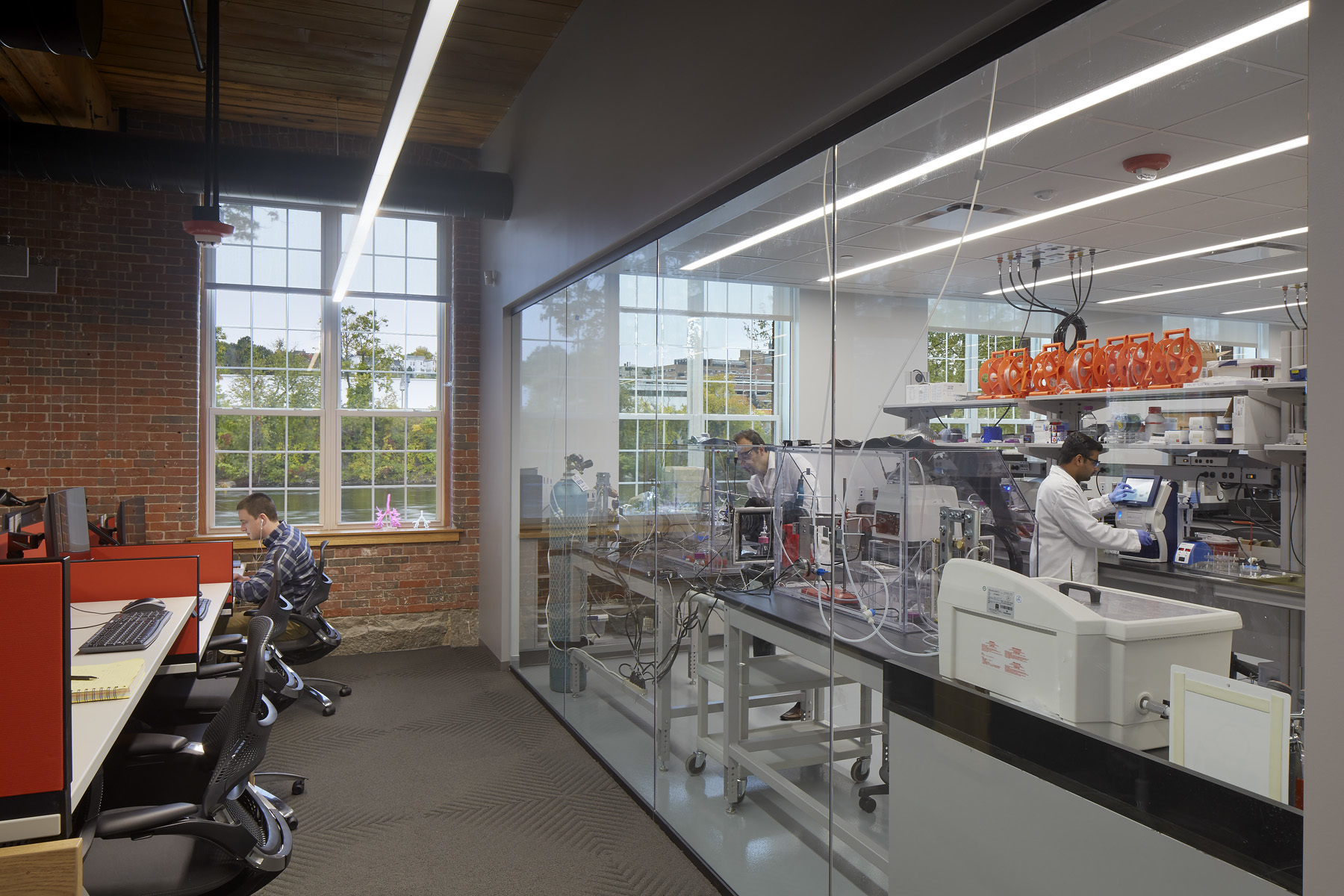 Automation is another emerging design trend. Robots and humans working in the same research space increase accuracy, productivity, and safety but require designers to think out-of-the-box. This automated laboratory may call for different space requirements, such as fewer bench positions to accommodate more room for necessary equipment.  
Designers are also working towards tackling sustainability in laboratories. "Performance zoning" is an organizational design strategy for decreasing energy use in a laboratory building. By grouping programmatic elements with similar mechanical and electrical requirements into high, medium, and low energy-sure zones – opposed to treating the entire building at the same utilization level – energy consumption can be dramatically decreased. However, this is a guardrail that can limit what type of programs can go where. Finding the right balance and articulating this to potential tenants is important to a successful project.   
Understanding emerging R+D trends and the requirements and aspirations of the clientele you are designing for, allows developers and design teams to navigate the best practices for building on spec, leading to high-performing, cost-effective laboratory buildings and satisfied clients.