Celebrating our love and concern for our planet is something we try to do all year-round — not just on Earth Day.  Every year, our offices participate in activities to enjoy, maintain, and support nature, our communities, and the planet in general. In 2022, we're amplifying these efforts in celebration of our 50th anniversary.
Boston
On Earth Day 2022, in partnership with The Guild, a community-driven social enterprise owned and led by people of color, and Shawmut Design and Construction, Boston office team members volunteered to convert a vacant, 5,600 SF lot in Dorchester into an outdoor community space. Community members joined in as well, collaborating first in cleaning up the site, and then focusing on building out the elements of the space. When complete, the new public outdoor space will include a 2,000 SF deck, seating area, sunshades, information board, and a privacy fence. The area will be a hub for community gardening, health and wellness activities, and a venue for art and cultural design for the surrounding neighborhood.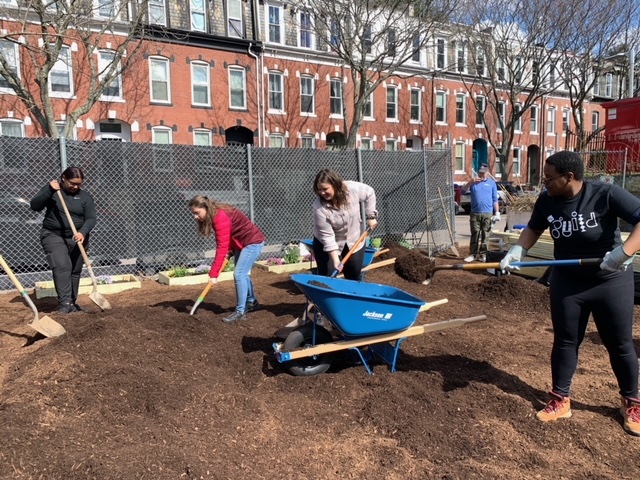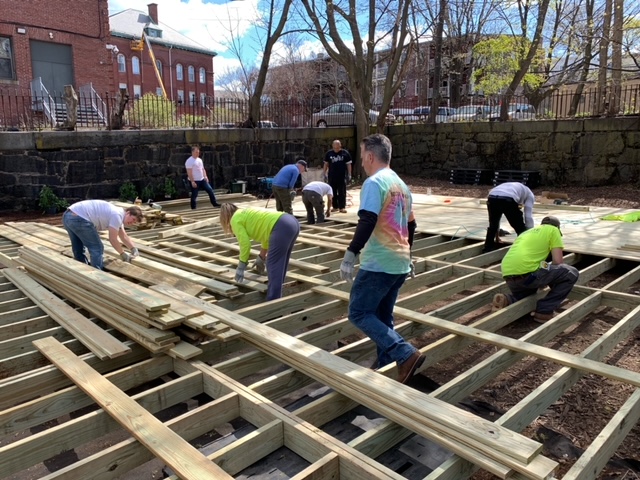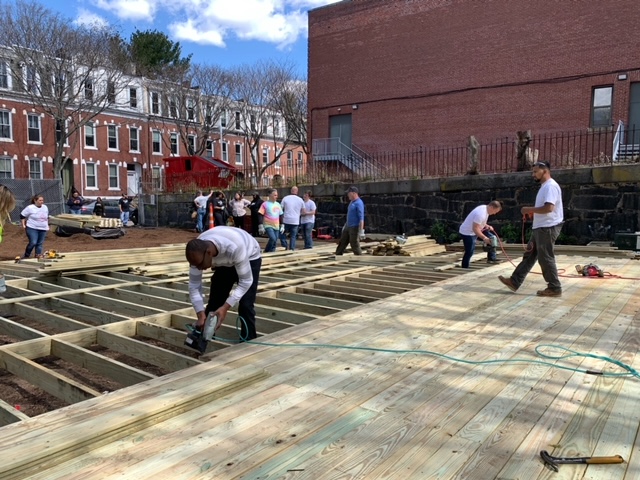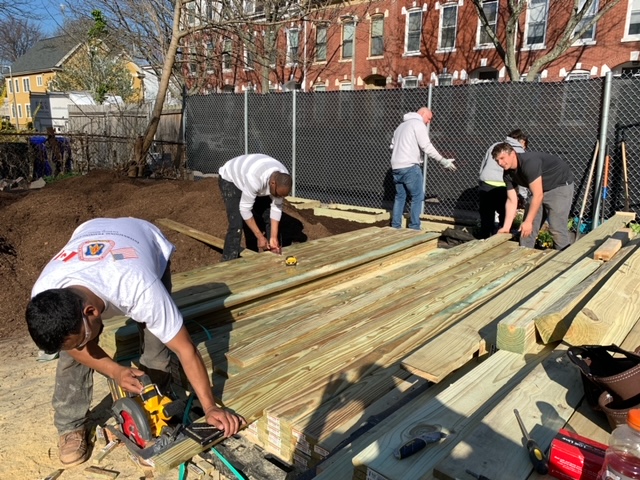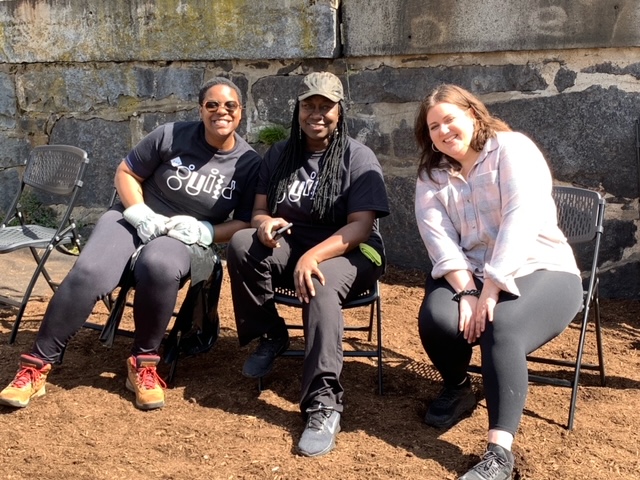 Denver
In Denver, colleagues spent the day after Earth Day, Saturday, April 23, in partnership with Denver Digs Trees, which provides free and low-cost trees to residents, focusing on neighborhoods that have a significant shortages of shade trees.  Our team helped at one of the distribution sites near downtown Denver, prepping materials and trees for volunteers who transported the trees for planting in areas across the city.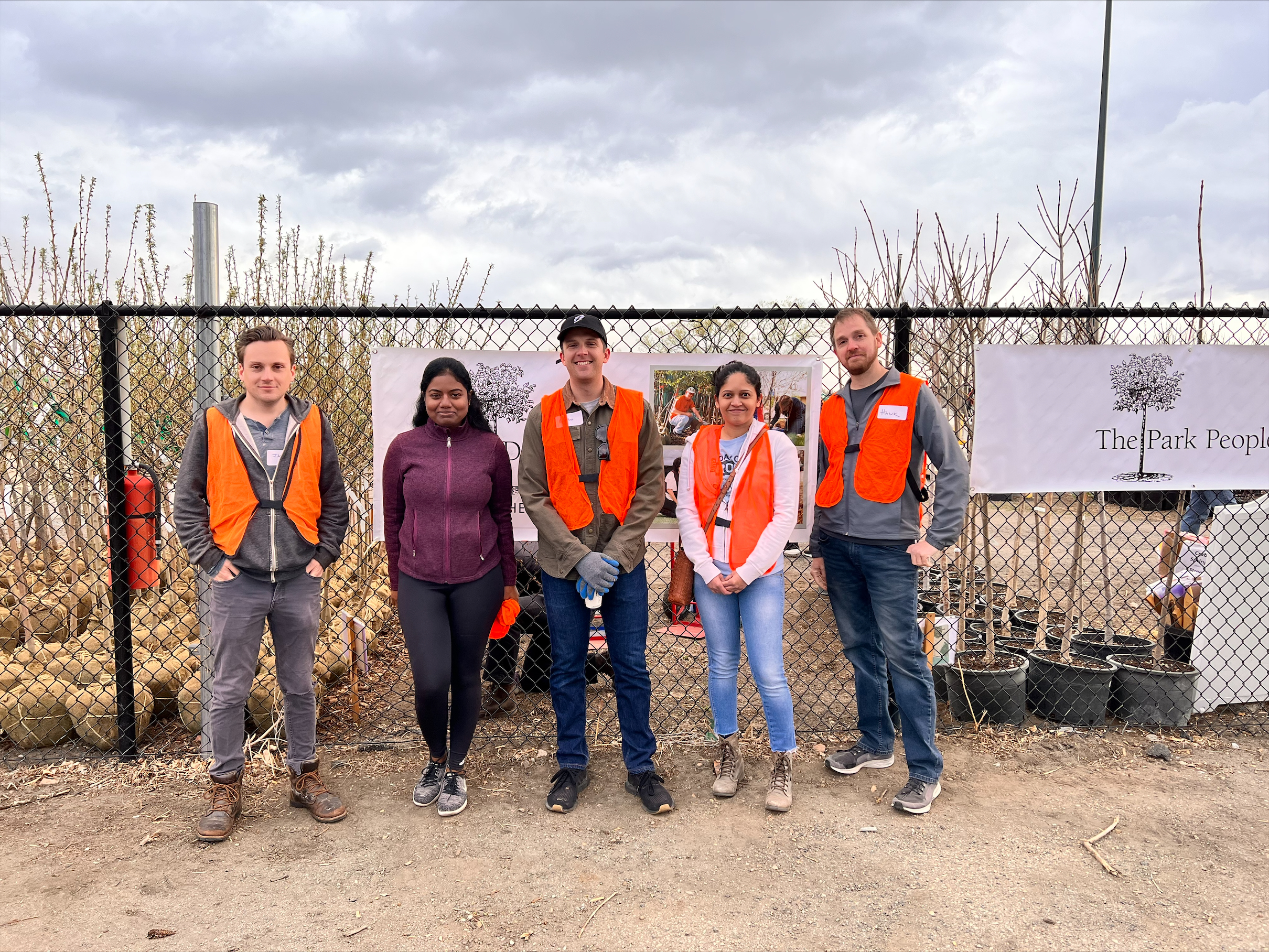 Houston
In Houston, team members dedicated two, eight-hour days of community service on April 23 and 30, in a home improvement project for a 67-year-old homeowner. The outreach was in partnership with Rebuilding Together Houston. With a goal to repaint the exterior of the home, our crew first scraped siding and caulked gaps and cracks before priming and applying fresh coats of paint to all exterior walls, soffits, fascia, and trim.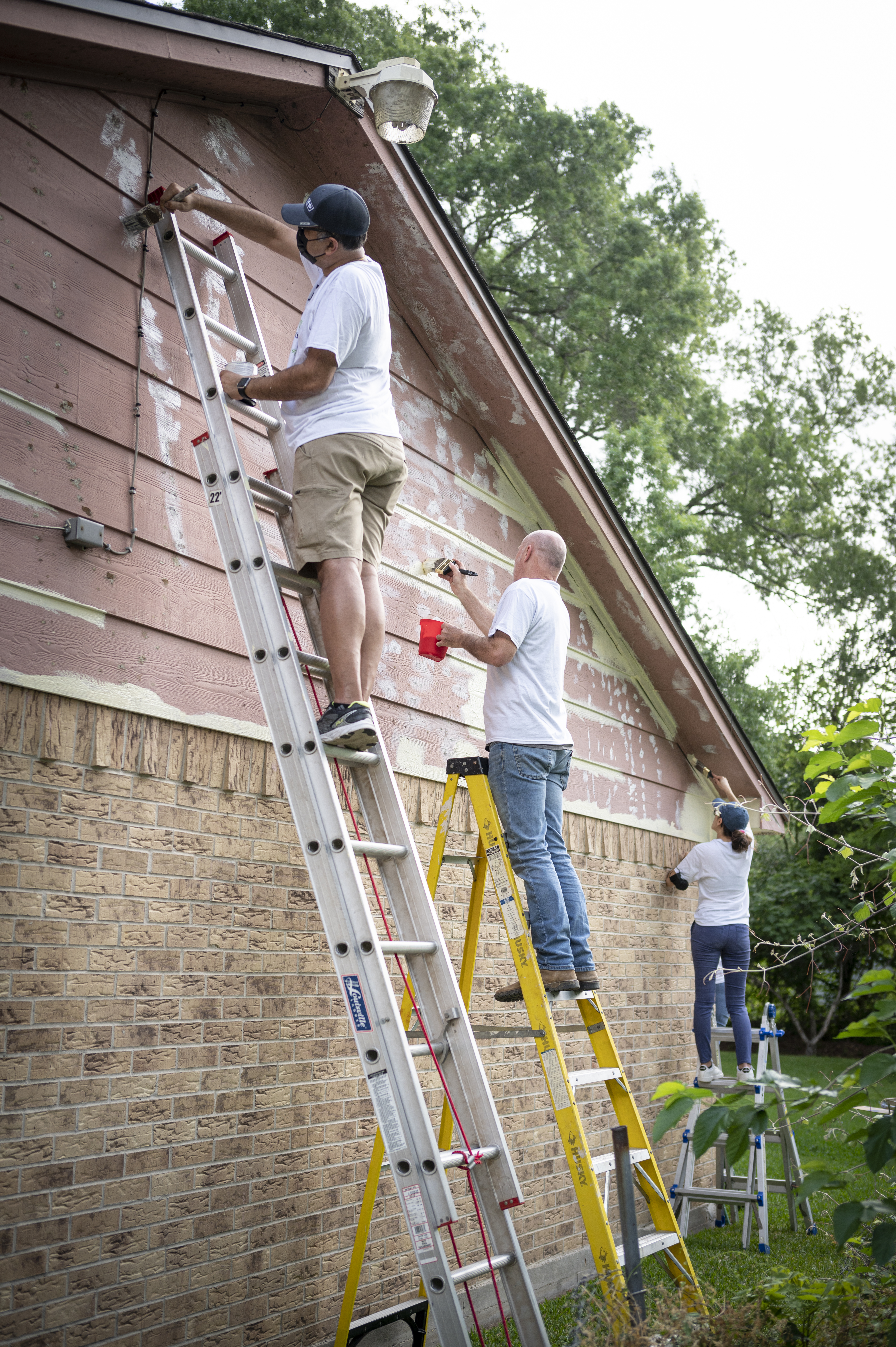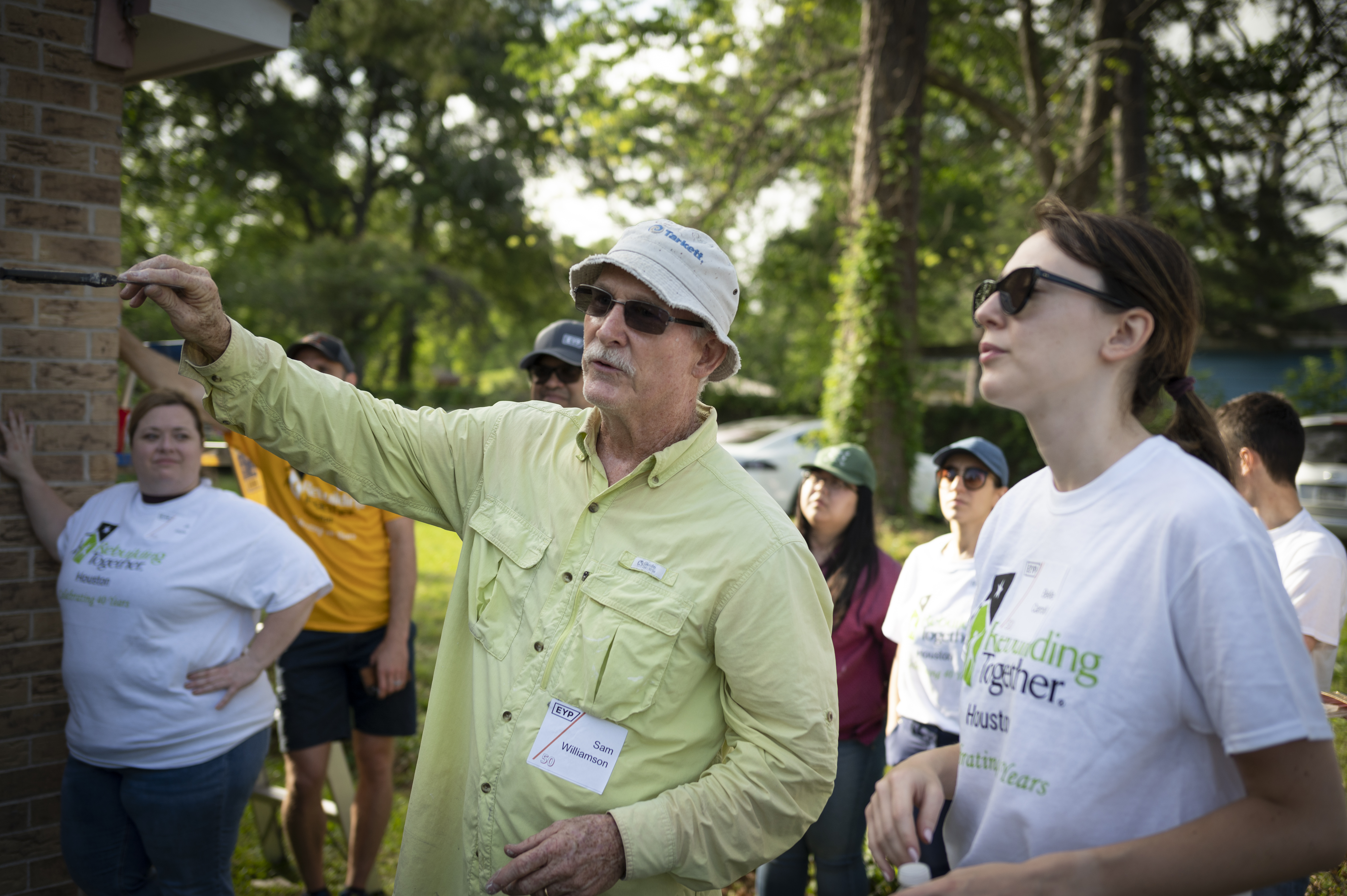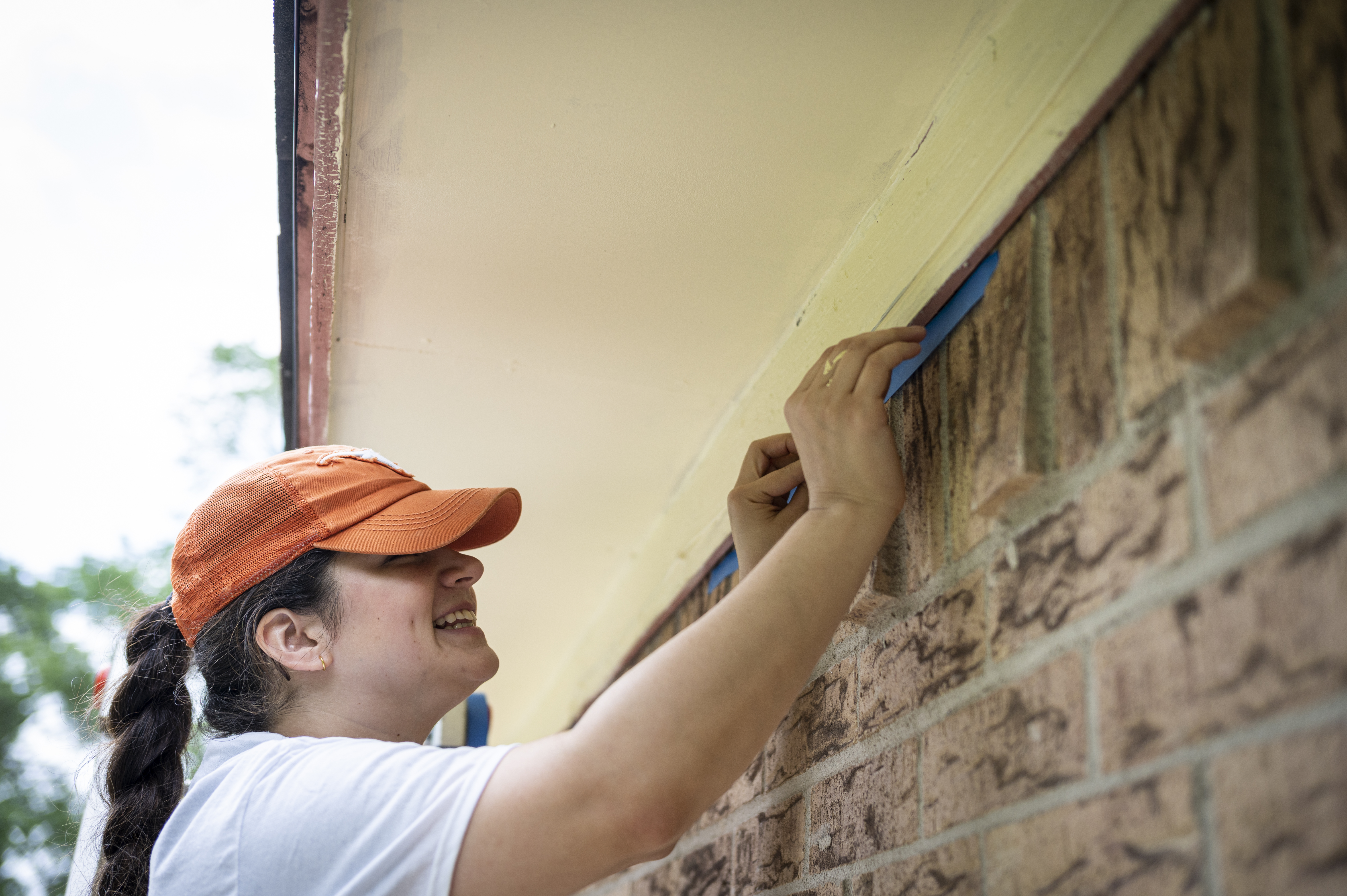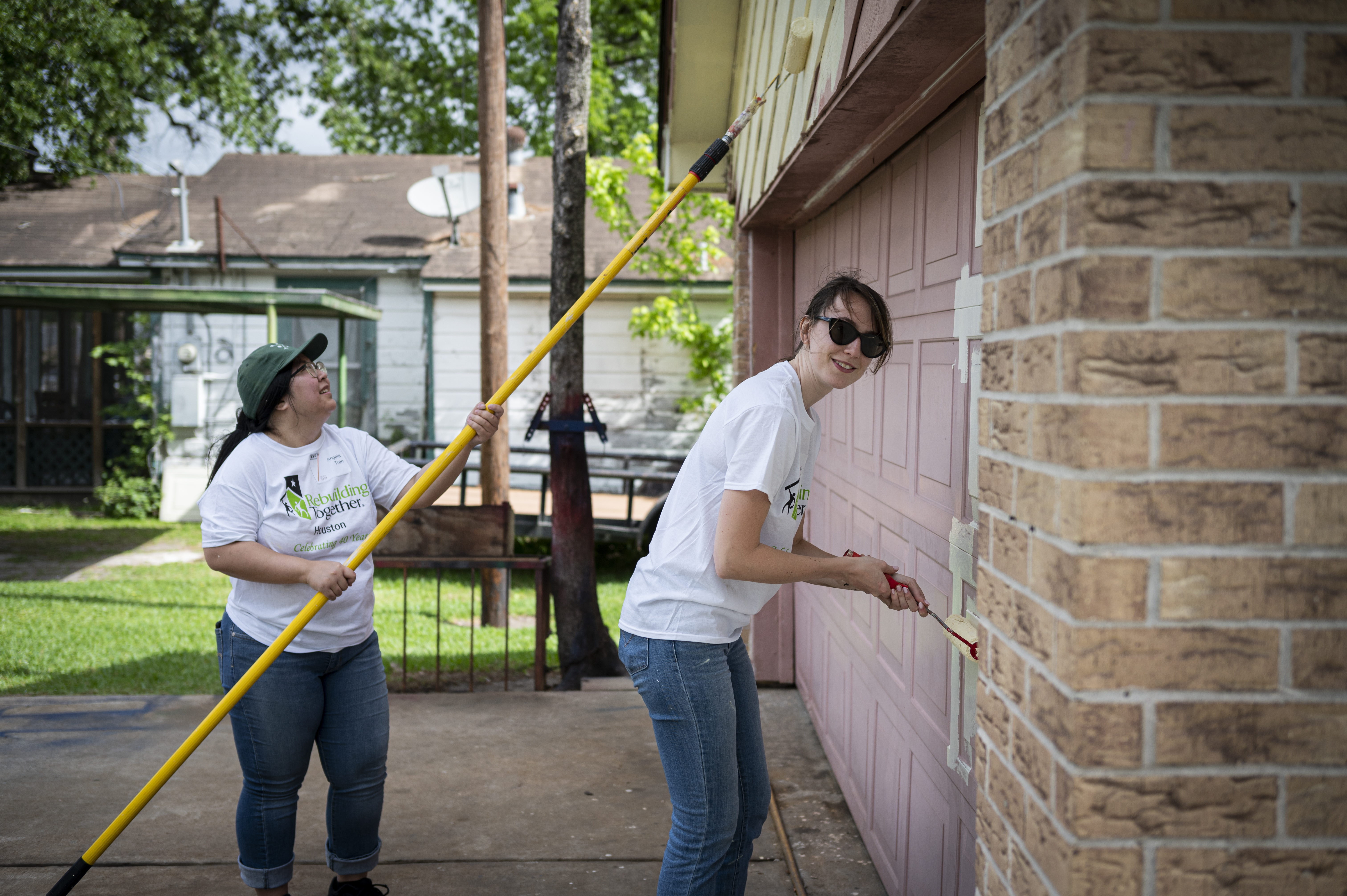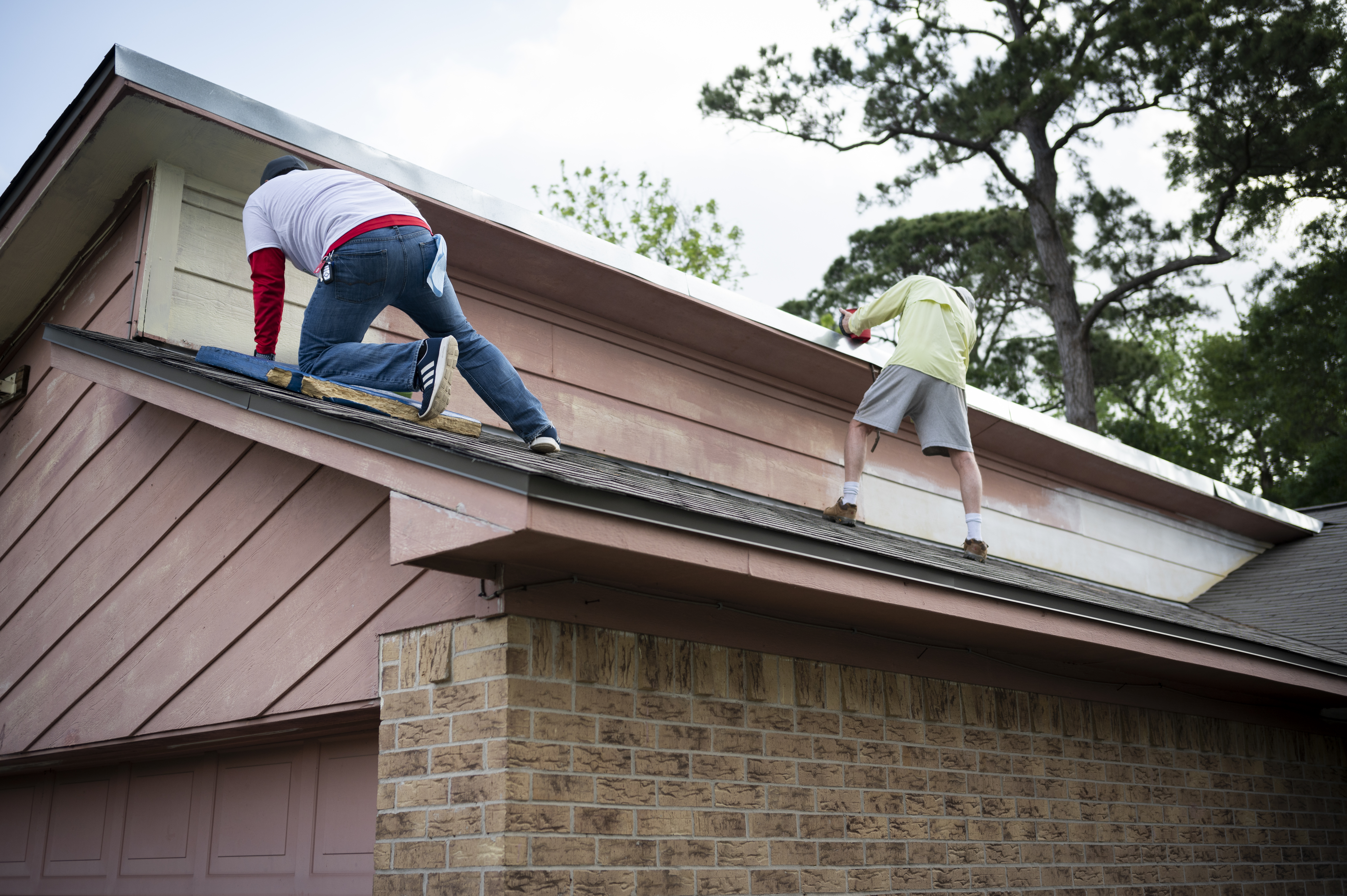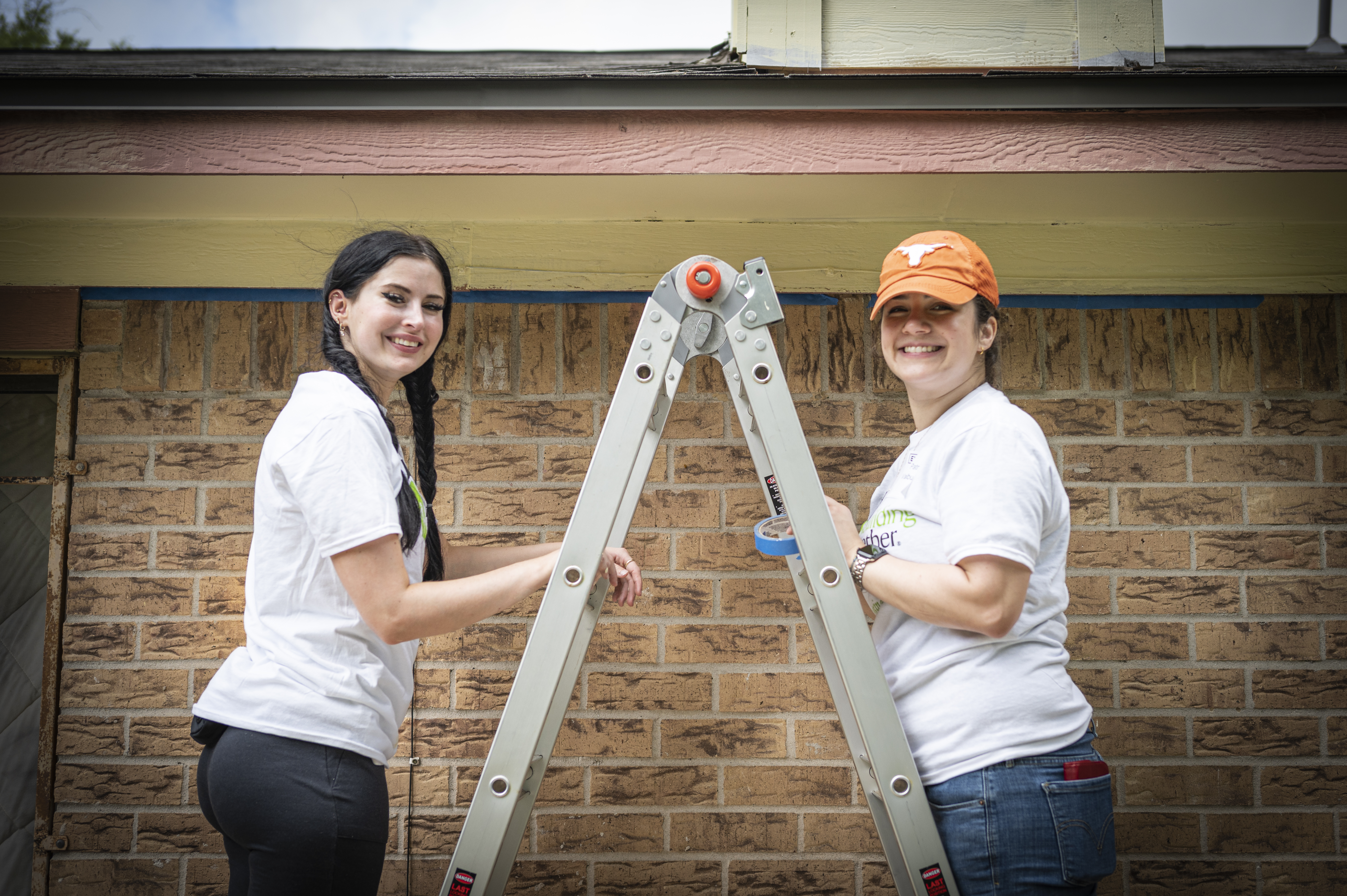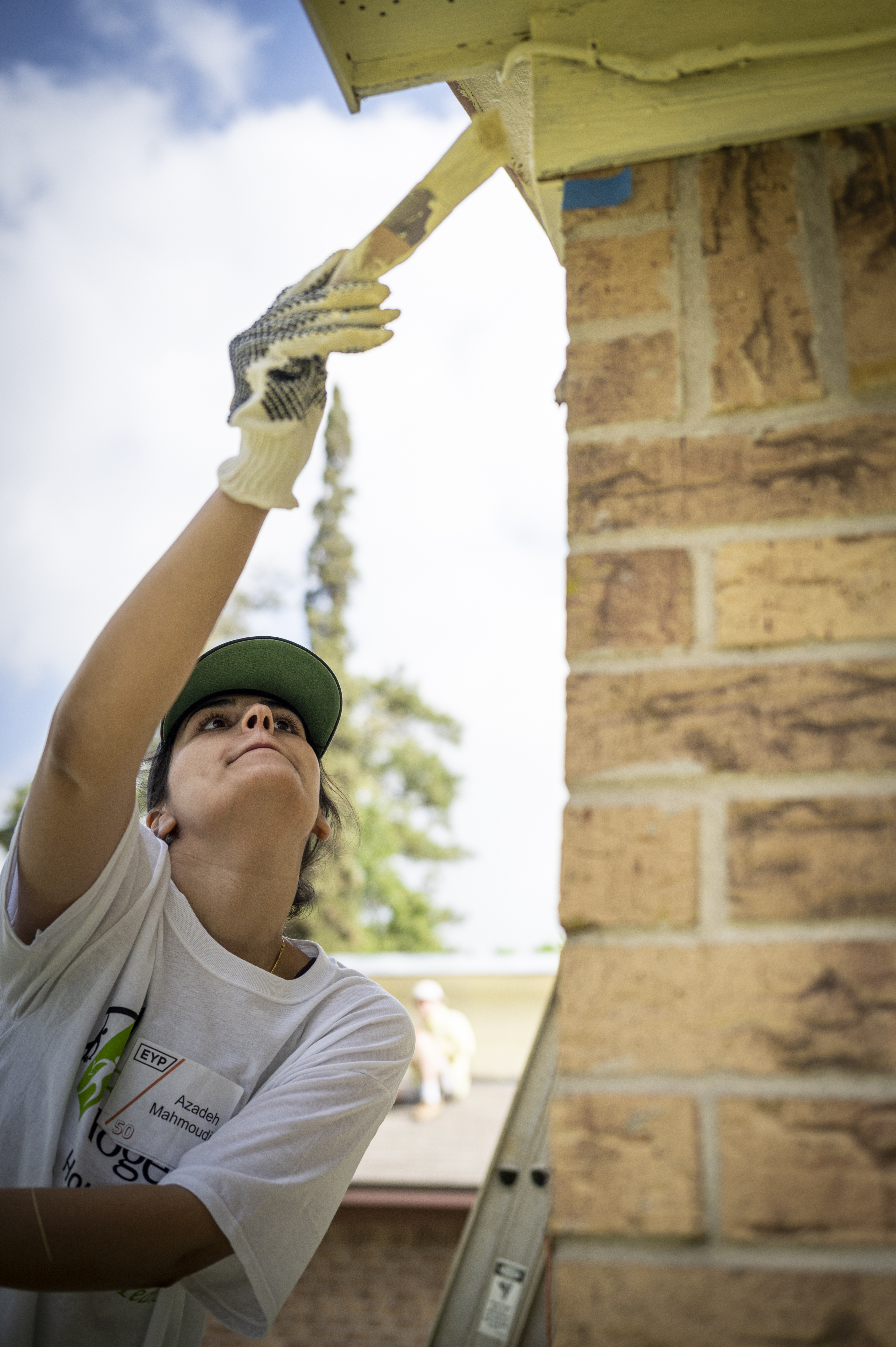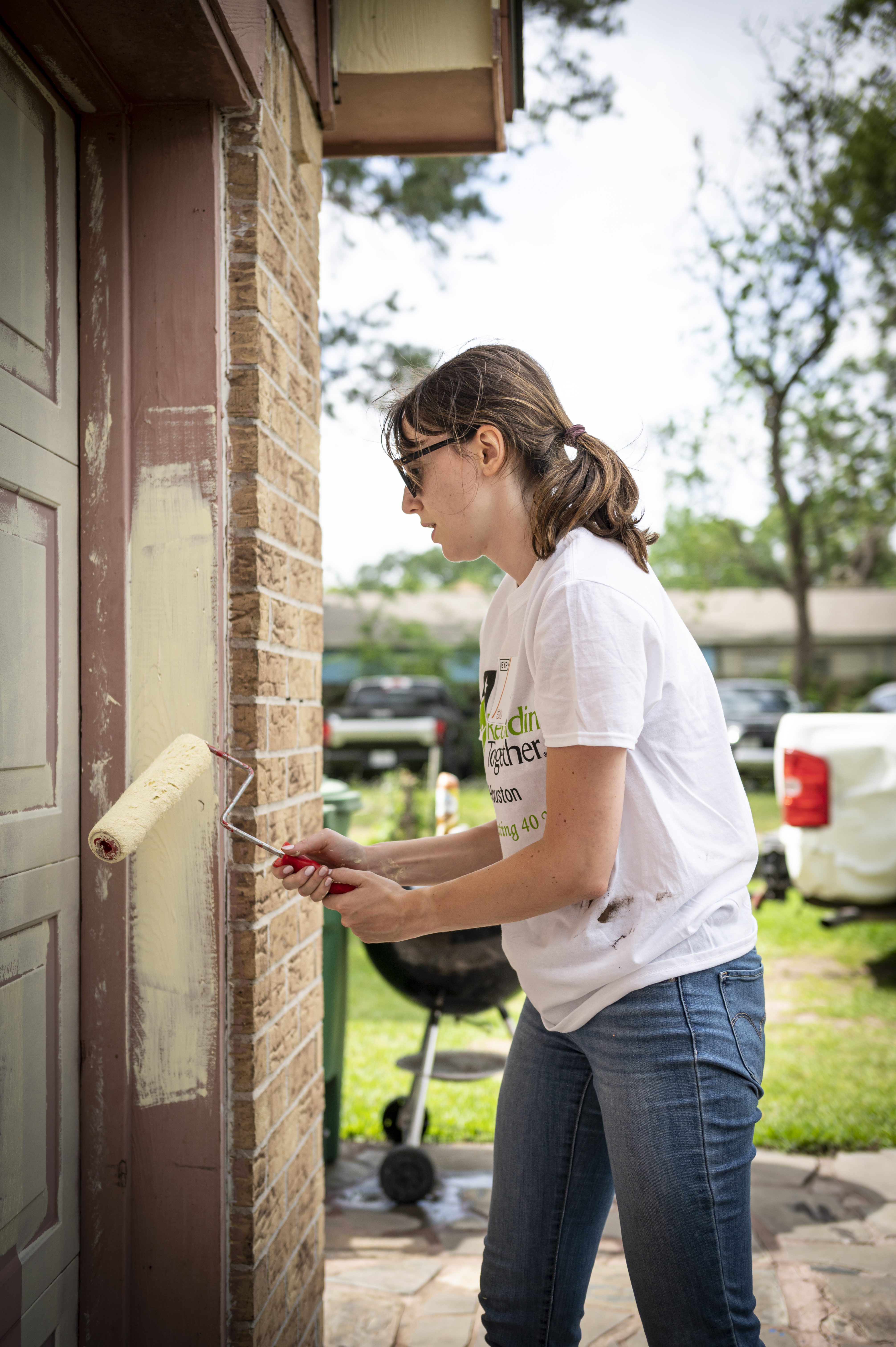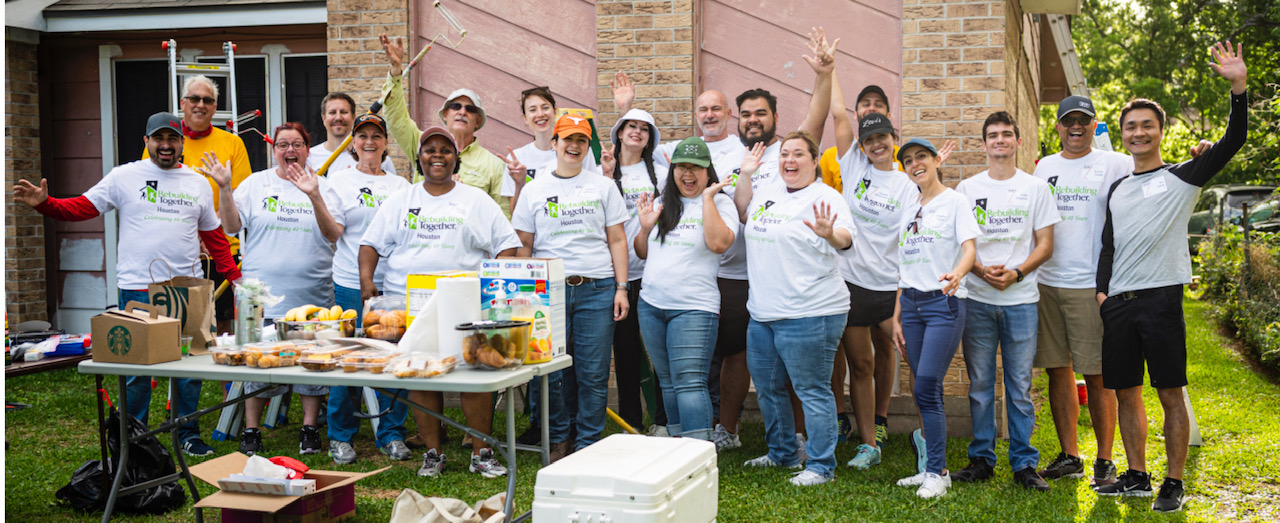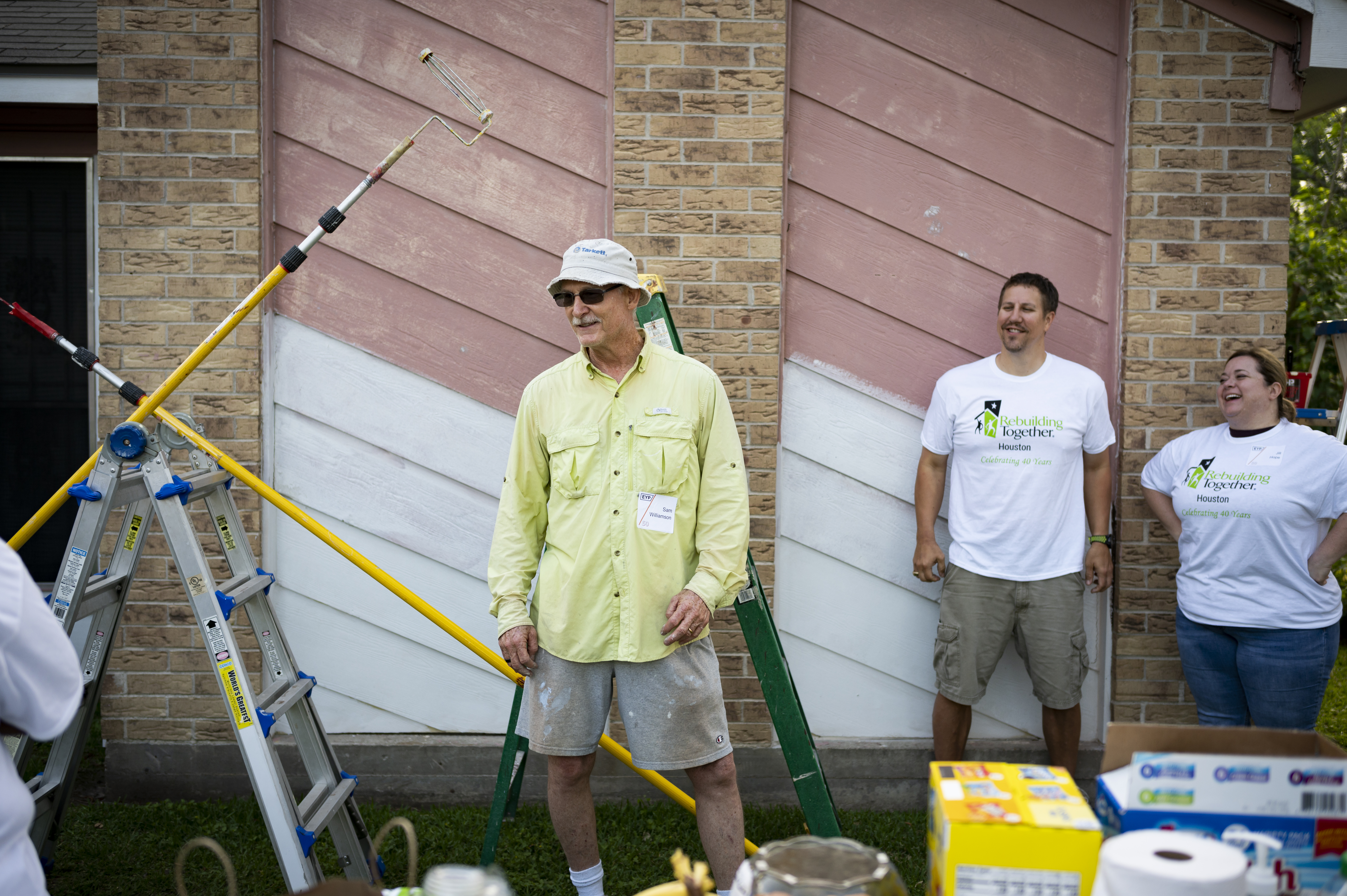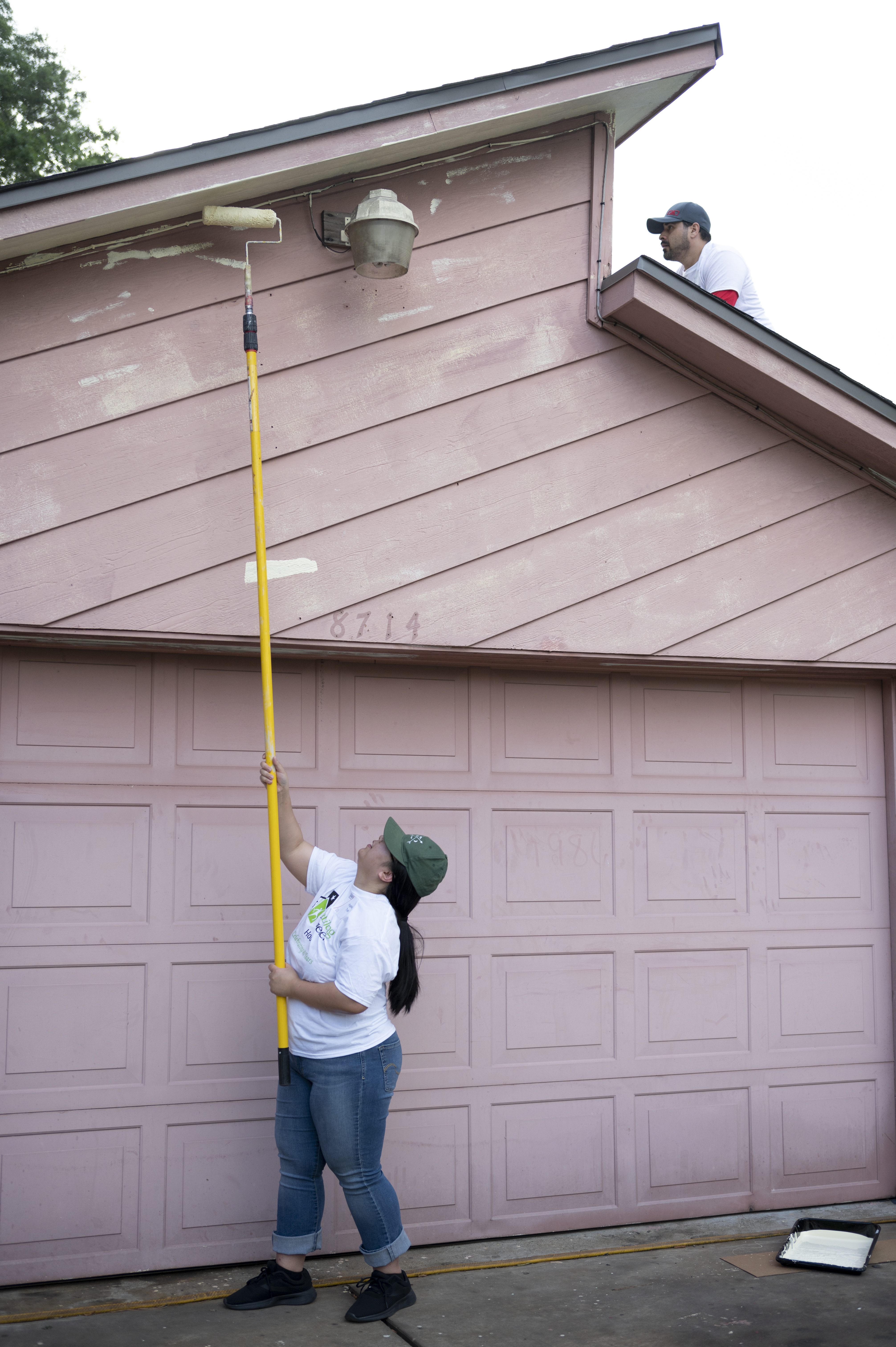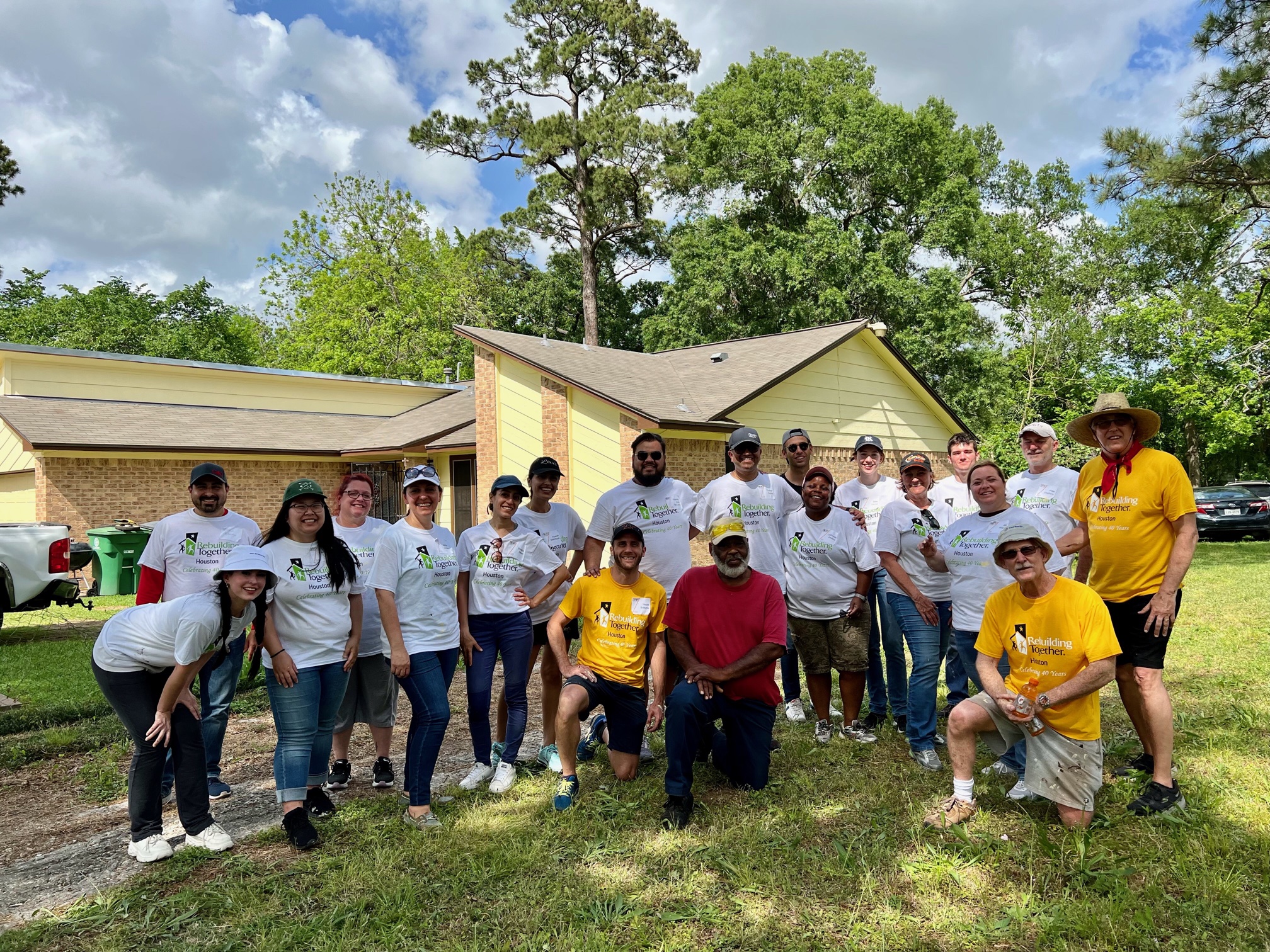 Washington, DC
In our nation's capital, office team members also partnered with Rebuilding Together's DC chapter last fall. Colleagues spent a full day at two residences located within a few blocks of each other. One home was built in 1927, the other in 1949; both were owned and occupied by single women who had lived in over 50 years, but had been unable to perform necessary upkeep due to lack of finances and health challenges. Our team worked on repairs and maintenance to the exteriors of the homes, including cement repair, landscaping, drainage, and downspout repair, replacing exterior steps, replacing lattice, painting, and adding finishing touches such as installing door bells and street address numbers.
Austin
Next month, our Austin office will be caring for the planet by helping Keep Texas Beautiful, the largest environmental and community improvement network in the state. Team members will spend a day cleaning up green spaces and areas around Lady Bird Lake, formerly called "Town Lake," renamed in honor of former First Lady of the United States, Claudia "Lady Bird" Johnson. Colleagues will focus on collecting trash and other debris around parts of the 416-acre, river-like reservoir which is sourced by the Colorado River.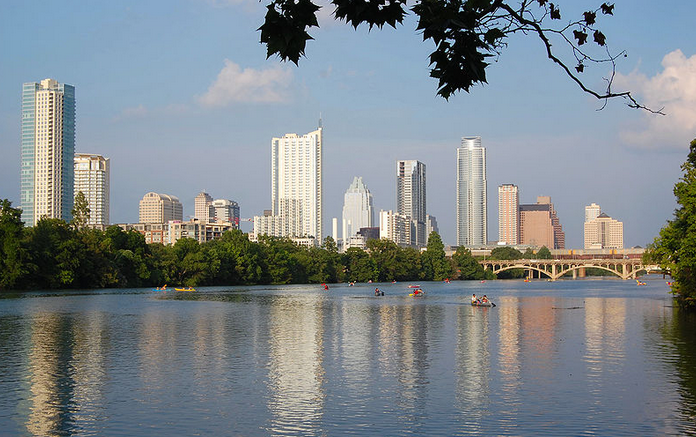 Albany
With the idea that every day should be a celebration of our Earth, EYP Albany has planned activities throughout 2022 to honor, appreciate, and support our planet's health and sustainability, as well as celebrate our firm's 50th anniversary. Events scheduled throughout the year include hiking in nature, summer picnic, greenhouse tour, craft and arts fair, and woodworking learning. Days of service and volunteering activities are being scheduled as well.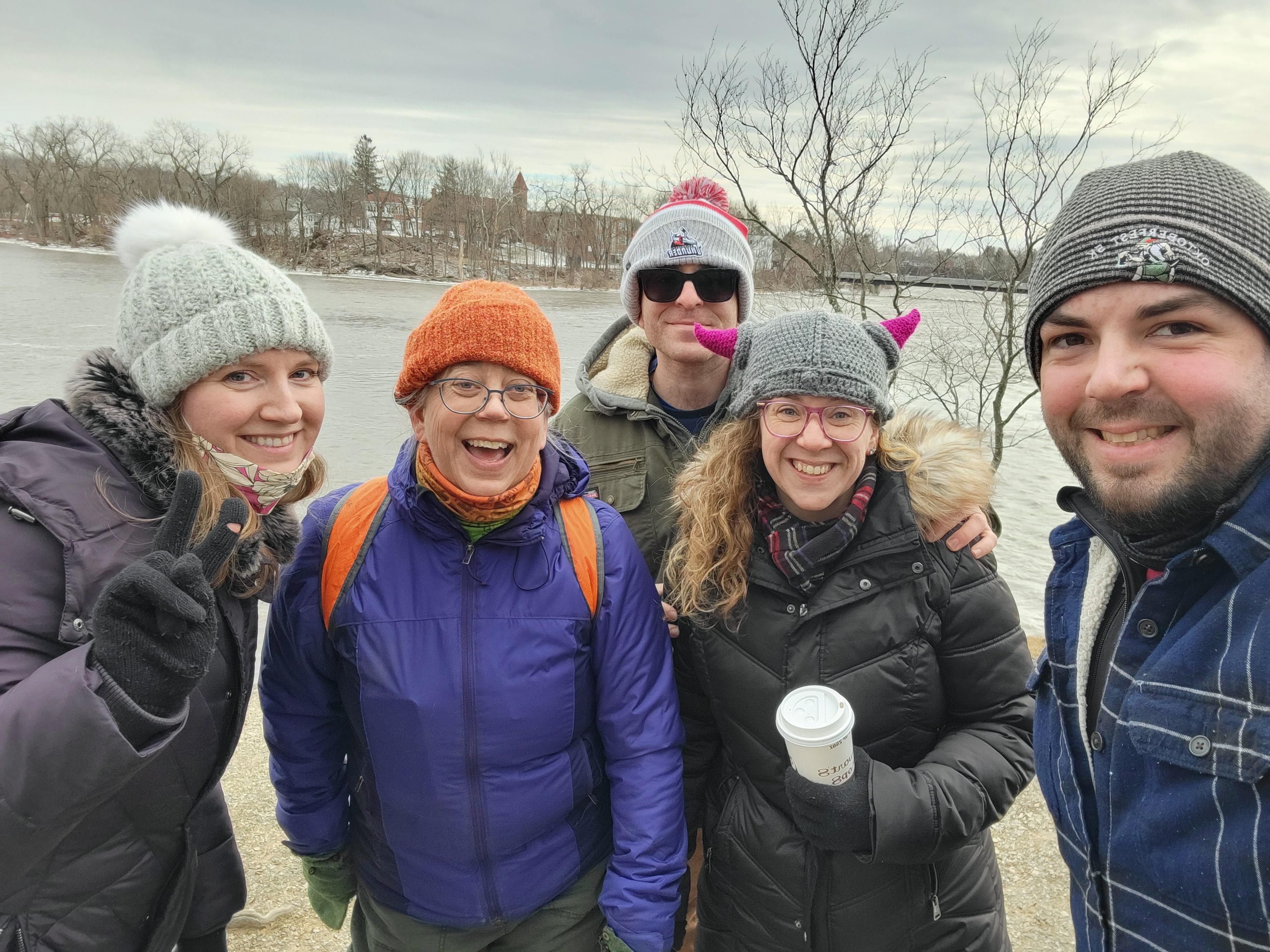 Stay tuned for more stories about our offices' community outreach and environmental volunteer activities in celebration of our 50th anniversary.