ALBANY, N.Y., May 10, 2022 – EYP, a leading architecture and engineering firm creating memorable designs that enhance people's lives and communities, today announced that Virginia State University (VSU) has broken ground on a 174,000 square-foot building designed by the firm. The new Alfred W. Harris Academic Commons will be the intellectual hub of the north campus, housing the College of Humanities and Sciences, the College of Education, Military Science, and Health and Physical Education and Recreation.
"After listening to the faculty, we quickly realized that VSU's vision was to blur the boundaries of educating the mind while the training of the body," stated Charles J. Kirby, National Director of Academic Planning and Senior Principal at EYP. "Academic classrooms created on 'Main Street' offer easy access to secondary streets that lead to faculty offices and quiet study places that encourage deeper conversations and engagement. In addition, the fitness, art and exhibition spaces, and a café spring from the same central concourse creating a lively, social space."
As the largest building on campus and home to the most classrooms, the building's design includes a wall of curved glass centered on the University's heart, the 'fountain of knowledge.' Showcasing the academic spaces inspires learning and collaboration during the day and invites students to study in teams in the evening. In addition, the building will house more than 40 high-tech classrooms and 110 faculty offices, and multiple academic resources, plus a swimming pool, gymnasium, theater, dance studio, and exhibition gallery. Blending seamlessly with the campus' historic brick colors while highlighting the beauty of the landscape, the Alfred W. Harris Academic Commons showcases Trojan pride from inside and out.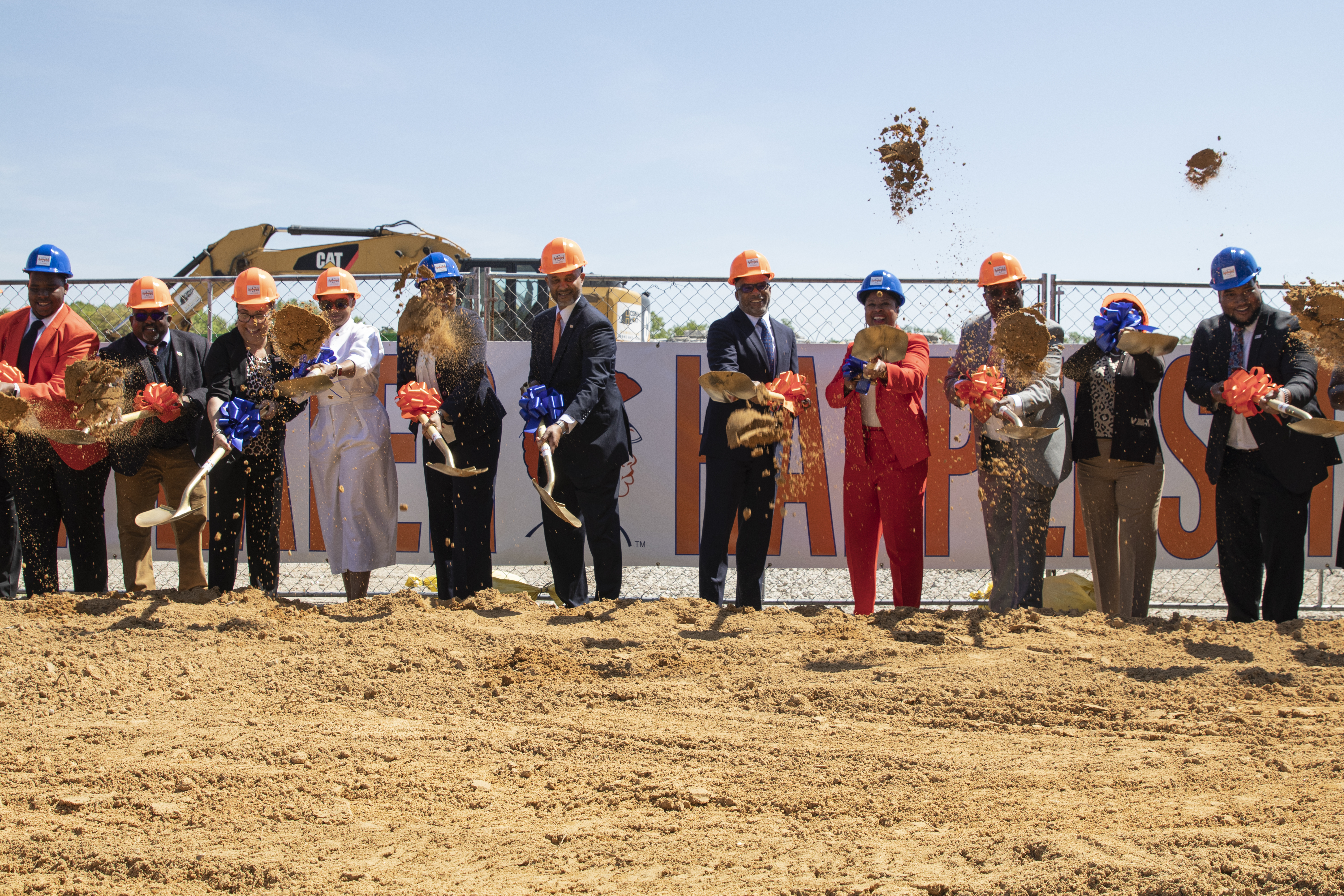 "The Academic Commons building will transform our campus, creating an exceptional learning experience for our students that encourages conversations with faculty and staff," stated Dr. Donald E. Palm, Provost and Senior Vice President, Virginia State University. "After multiple delays due to the Covid pandemic, we are excited to finally break ground. Through our extraordinary partnership with EYP, we look forward to completing the project in the summer of 2024."