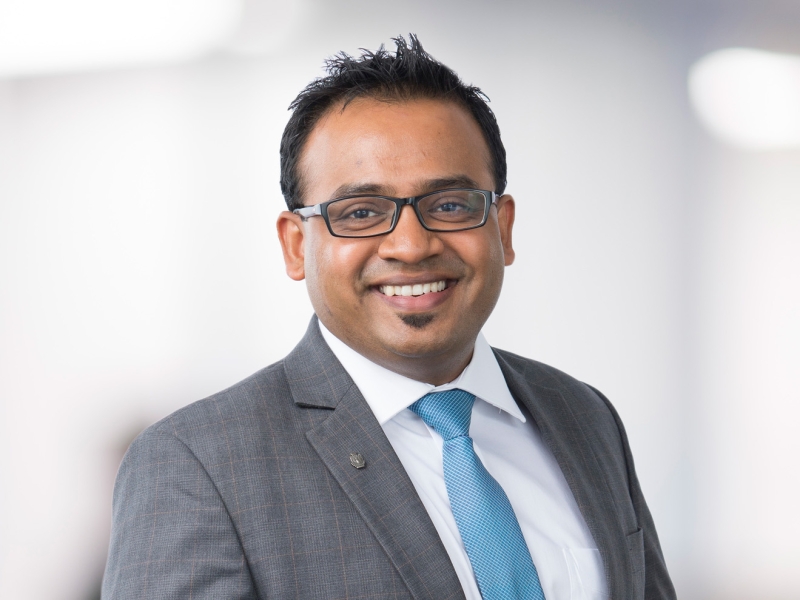 What led you to become the Denver Managing Principal and what do you enjoy most about it? 
I've always been fascinated by the act of "building" — be it construction projects, organizations, or teams. When EYP decided to establish an office in Denver, I was among the first few employees who signed up to move here in 2018. While there was no "playbook" on what needed to be done, I simply took it upon myself to help script (and re-script) that playbook in collaboration with other talented members of our local and national EYP team. Eventually, this led to me being officially awarded the title of Managing Principal.  
Our team's success is reflected in the work we have done, client relationships we have nurtured, culture we have built, and growth we have seen within the last three to four years. I have enjoyed every aspect of the journey so far, but specifically cherish the collaboration with the super-talented and highly entrepreneurial team we've built here, and our clients who allow us to keep driving design innovations. 
Describe your leadership style in just a few words.  
Everyone is a leader. 
I sincerely believe that each person has the power to influence other people and/or situations, irrespective of positions or titles. Hence, I strive to cultivate leadership at every level and provide meaningful opportunities for every member of our team to affect our present and future.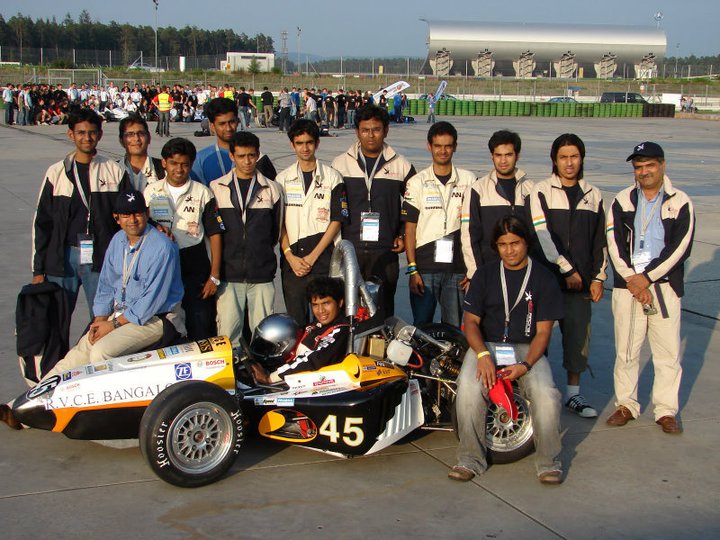 A big building block of my leadership approach has its roots in an experience I had while an undergrad studying architecture (but had nothing to do with architecture itself). 
One day a college friend began discussing a student project where a small group of mechanical engineering students were designing and building a formula-styled race car as part of an international student competition. He requested me to use my architectural model making skills to build a small wooden model of the race car concept. 
I'd been a Formula 1 buff and racing enthusiast for years; and I just got sucked in. Over the next two to three years, I spent less time studying architecture and a lot more time studying automobile design as a member of this racing car design team. I learned very quickly the crucial importance of working together as a team: one person knew all about brakes, another knew everything about exhausts, and someone else about engines. Everyone brought their knowledge and talents to bear on the project, and I contributed to designing the car's ergonomics. Working with disparate skill sets, we worked together to create a fantastic race car; and I eventually led the team at racing competitions in Germany and Australia. 
That experience has stayed with me and has informed my leadership style ever since. Great design — whether it's of a car, a building, or team — isn't ever accomplished by just one person. I do acknowledge subtle differences to each and hence subscribe to the Contingency Theory of Leadership: effective leadership is contingent on the "situation, task and people" involved. Having said that, I consistently strive to empower, inspire, and lead by example.  
What are the greatest opportunities for your office this year? 
Having worked in this region for 40+ years and having recently engaged on 2+ million square feet of design/construction projects in this region, we have a good regional understanding and a solid track record of delivering work successfully.  
We are among the largest healthcare architecture practices in Denver, and naturally, our goal is to dominate the healthcare sector. But our team's expertise and knowledge extend well beyond healthcare. We offer a complete, integrated design practice: architecture, engineering, interior design, environmental graphics, and landscape for projects in the Higher Education, Science & Technology, Government & Healthcare sectors.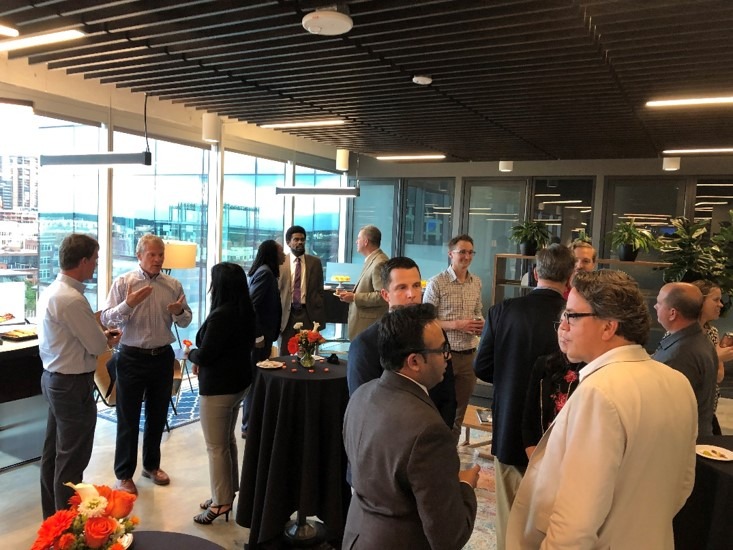 Having enjoyed consistent growth over the last several years in Denver, we are now looking forward to advancing our practice to the next level by elevating our expertise and expanding our reach across sectors. 
What's your office's secret superpower? 
It's actually no secret at all.  We've built an amazing team in the Denver office and the individual skills, experiences, backgrounds, work ethics, interests, and imaginations combine to create a powerhouse of diversity and talent. This is where success lies: in our people. 
How would you describe the culture of your office? 
We're a "young" office – established in 2018 – and during that time we've grown steadily from a one-person office to 22 employees. So our culture is evolving as each new person joins our team and introduces a new aspect into our dynamic. At the highest level, of course, our office is firmly rooted in the EYP culture of "people first."  At the local level, our entire team embodies an entrepreneurial spirit and enjoy the adventure of scripting our culture with every day and every project. 
What's something someone would be intrigued to learn about you? 
Each of us is the sum of our past experiences.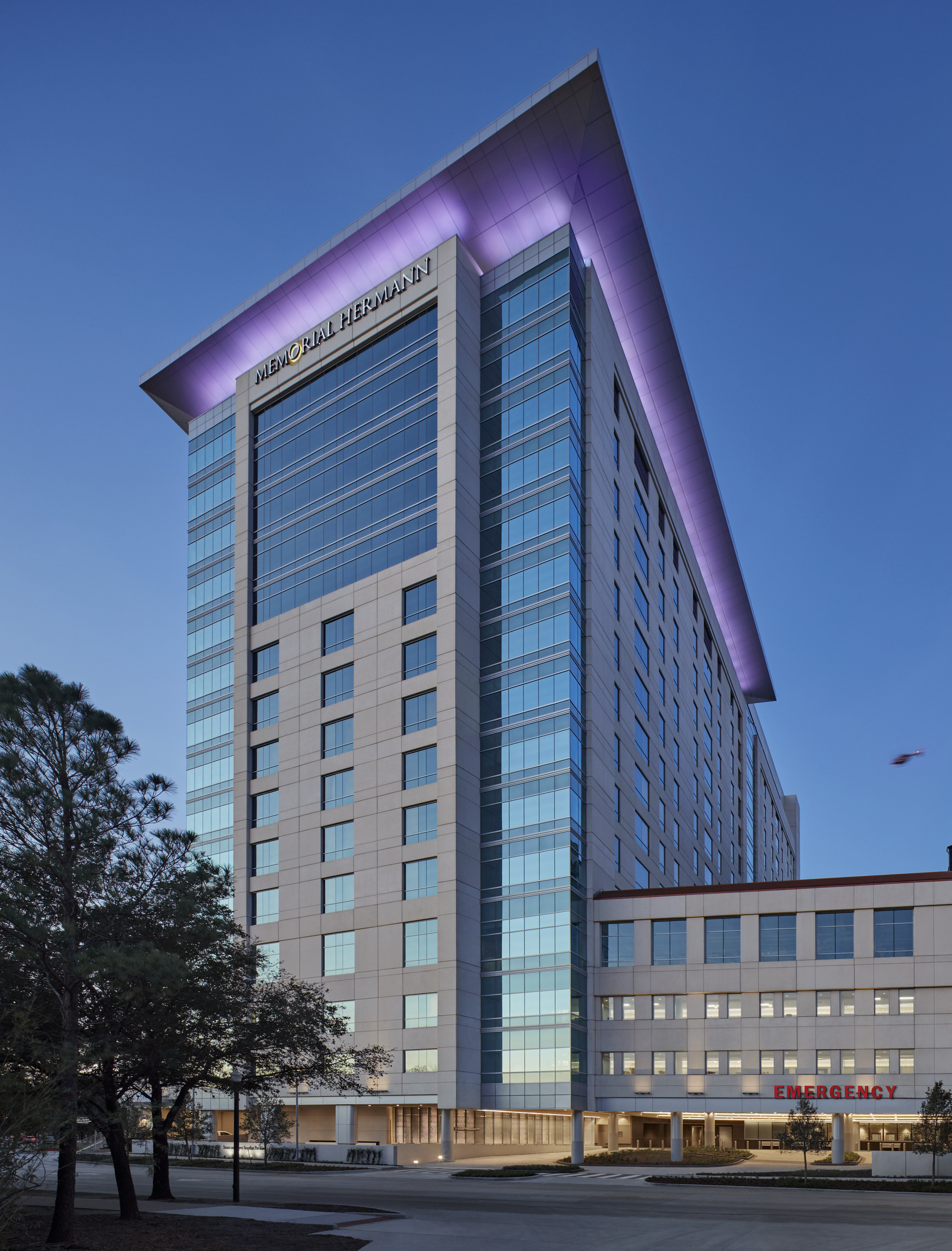 I'm a third-generation architect, originally from India, and both of my parents were involved in design and construction. Growing up, I would spend time with my mom in the design studio and tag along with my dad to job sites. Their careers provided early exposure to the world of architecture, and when it came time to choose a profession, I followed suit, despite having been already accepted to a school of medicine. 
As is common for families in India, my great-grandmother lived with us in my parents' home.  She lived to the great age of 102! And, of course, over the years, I witnessed the health challenges she faced – challenges that, to this day, resonate in my healthcare design work. Who I am today is significantly influenced by her life story!  
Interestingly, she lost her husband before she had even turned 20; and was left with a three and a half-year-old son and six-month-old daughter. Unfortunately, her in-laws abruptly kicked her out of her husband's home, and she sought short-term refuge for herself and her children in a nearby town's community shelter.  That town was called "Sangolli." My great-grandmother eventually adopted that town name as the last name for herself and her children, and it's the name my family proudly uses today. 
That legacy has taught me to never be caught up in names and titles. Those can easily change with time and circumstance. What doesn't change is who we are as individuals, and the drive and the capabilities we possess, whether it's to provide for our families, the future generations, or whether it's to create great design!