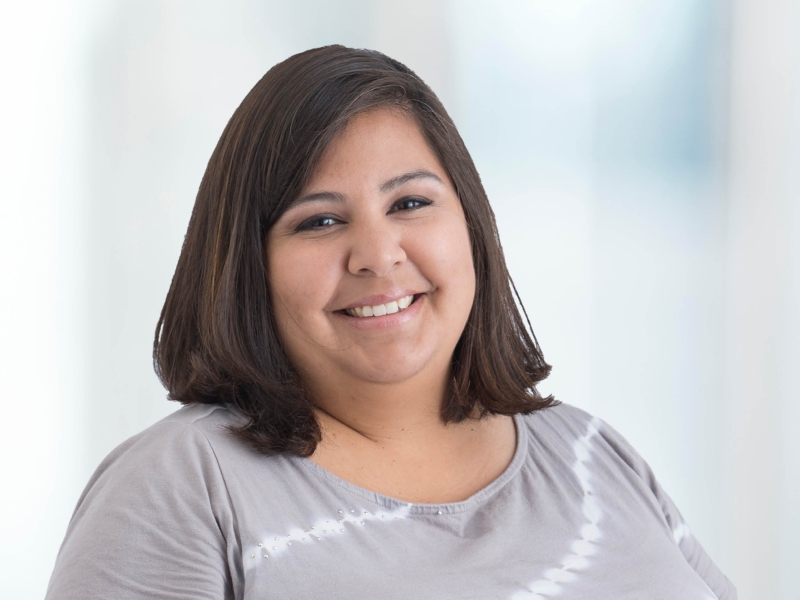 Gracen Stewart is the Dallas Office Manager and Project Coordinator for EYP, a Page company. In addition, she supports the office's IT and HR teams, and if that's not enough … she's also the Culture Champion. Here, Gracen explains how she helps colleagues celebrate the Dallas office culture.
Time in position: Approximately a year, officially. Unofficially? As Office Manager for the last several years, I've been handling special occasions and events for quite some time.
What she does: I try to keep our team engaged. My goal is to help keep morale up and help the team feel connected to each other and the firm, outside of just talking about architecture.
Describe the Dallas culture: I'm very proud to be part of the Dallas team. Anytime we've interviewed anyone, we've made it a point to let them know that we are a close-knit family. We know each others families, kids, etc. We keep up with each other and are genuinely interested in lives outside of work. We're also generally very laid-back. I think that helps us get a long so well.
How she keeps tabs on the pulse of the office: Outside of being office manager, I am also a project coordinator. Both roles allow me to work closely with our staff. During the pandemic, we held virtual happy hours as often as possible to stay connected.
How Dallas embraces cultural diversity: We have a very culturally diverse group. Prior to Covid, we held a Thanksgiving event where coworkers brought a dish to represent their culture. People loved that and we plan on doing it again in the future.
Culture event highlights? Our office sent small succulent plants to each team member and we've recently had a step challenge. We're hoping to have a cookout or event outdoors come fall when the weather cools down a bit.
We're currently hiring in our Dallas office. Visit our Careers page to learn about exciting opportunities with Page/EYP.