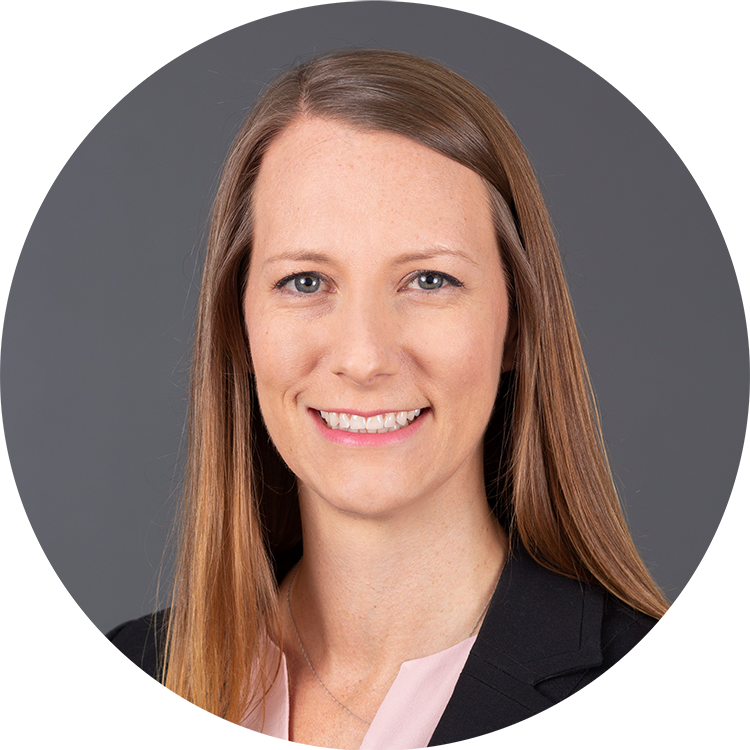 A conversation with Senior Vice President Lindsey Casey, MSN, NR, NEA-BC, Chief Nursing Officer at Children's Hospital New Orleans, who began her career at Children's as a nurse tech in the Pediatric Intensive Care Unit (PICU).  "I've always been drawn to kids, there is something very sweet and innocent about them," says Casey. "Being a mother and a nurse, I feel incredibly blessed to have parents who trust us with their whole world."
The Partnership: EYP partnered with LCMC Health's Children's Hospital New Orleans to help modernize Louisiana's largest freestanding pediatric hospital. EYP developed a 34-phase plan to keep Children's operating during the four-year, $300 million campus expansion and renovation, which was completed in 2021.  
Three Things to Know about Pediatric Nursing
1. Kindness Means as Much as Quality Care: Providing the highest quality of care possible in pediatrics at Children's is a given, says Casey. "We have 175 kids in our hospital today whose parents have chosen us to care for them. I come to work every day focused on: If the Casey kids were in the hospital, what would I expect? How can I make it even safer, even higher quality?" But she also asks herself daily, "How do I make sure our team is the nicest, kindest team around?"
2. Nurses Need Support and Recognition Too: Pediatric nurses are drawn to the field by their desire to nurture and care for the sickest of kids, and helping them heal is a reward in and of itself. "But nurses also need to feel heard and supported. They need to see their leadership following up on issues and concerns they bring to us," Casey says. "I aim to create a personal relationship with everyone who reports to me and to find out what motivates and engages them, because it's different for each team member." 
3. Good Design Matters: The design of the hospital, says Casey, contributes to the staff's state of mind and enables (or undermines) efficient workflows, clear communication, and positive interactions. "Take the aesthetics of a meeting room," she says. "When we come into that space, we need a moment of reprieve, a place to clear our minds. We're going to be talking about some pretty heavy stuff, we don't need the space itself to be a distraction. The surroundings should provide clarity and improve our ability to focus on our kids and their care." 
A Deeper Dive
Children's Hospital New Orleans, whose campus is within walking distance of the Mississippi River and at least two Po-Boy restaurants, is a non-profit teaching hospital that has cared for babies, children, and teens for more than 65 years. The facility is Louisiana's largest freestanding pediatric hospital, especially after its recent expansion, which added 230,000 square feet of clinical care space.  
Nurses at Children's recently achieved national Magnet recognition for professionalism, teamwork, and excellence in patient care. "Magnet recognition was four years' worth of work. I'm so incredibly proud of the team," Casey says. "But it's a continuing effort. The same day we got our call from the commission, I told them, OK, today starts the first day of our next four-year cycle. What are we going to tackle this time?"
Children's nurses skillfully tend to seriously and chronically ill children, as well as pediatric trauma and behavioral health patients. Critical care is provided in the hospital's neonatal intensive care unit (NICU), pediatric intensive care unit (PICU), cardiac intensive care unit (CICU), and emergency department (ED), which doubled in size during renovations.
'Hits you at your Heart and Core'
Casey started her career at Children's in 2001 as a nurse tech in the pediatric ICU. She advanced to being a bedside nurse, senior director of critical care programs, then AVP of hospital operations, before being tapped for the hospital's top nursing job. "I still have the PICU's fast pace in my blood, it doesn't ever leave you: Identify the problem and figure out a solution now," she says. "In this field, you absolutely must have high expectations, because the stakes are too high not to."
During her 15 years in Children's pediatric ICU, Casey got married to a nurse who works with an adult population – covering the entire lifespan between them – and started a family. "We're probably the most laid-back parents with our kids: 'Just ice it and put a BAND-AID on it.' But I do think my ability to be empathetic and compassionate really grew when I had children. It's interesting that your experiences with patients who are the same age or have similarities to your kids just hit you at your heart and core. I don't take it lightly that parents trust us with their children." 
Casey says her own kids "recognize that mom has long hours and never question it. I just tell them, another child needs mommy to be at the hospital today and they're like, OK, see you when you get back."
Families as Part of the Care Team
One of Casey's favorite projects she has collaborated on at Children's was the design of the new cardiac ICU, watching it transform into "a beautiful area that is family centric in every single way. Parents never have to leave their critically ill child's bedside – except they should take breaks for fresh air, self-care, and food. Two parents can sleep in the CICU room, there's a pop-up table where they can take notes or play cards, and there's laundry and kitchen service. Families can truly be a part of the care team."
While Casey appreciates the modern technologies and medical advances that allow for cutting-edge care, she believes there's a limit to what technology can do. 
"You'll never remove the human touch aspect of pediatric nursing care and I'm thrilled about that. For example, we have 35 NICU babies, half of whom need to be bottle-fed," she says. "Some of the newer technologies we've implemented, however, have augmented our communication and collaboration with families, such as the EASE app, which allows parents the ability to remotely participate in our rounding process every day and listen to the care plan for their child."
Celebrating Children's Nurses
Children's Hospital New Orleans' nurses are a creative, versatile group, even moving tiny patients in canoes during the flooding after hurricanes hit. Nurses will always rise to the occasion, says Casey.
The team recently took part in a "100 days of nursing" celebration that included a gift card to a local restaurant and spotlights a nurse on social media every day. The attention is two-fold: to brag on the nursing staff, and to showcase the variety of jobs nurses can hold at Children's as well as the flexibility of the hours. "The nursing shortage has hit everyone, and we are not exempt," she says. "We want to show people that we have a schedule that will work for them. We employ 801 nurses, part-time, full-time, and PRN. Pediatrics isn't just a floor in hospital to us, it's all we do, and we love that."  
Memorable Moments
So many miraculous recoveries and inspiring stories have emerged from Children's over the years that Casey says she feels privileged to have witnessed. 
One happened recently, when children at the hospital helped crown the King of Bacchus for Mardi Gras, actor Josh Duhamel (Transformers, All My Children, Las Vegas). "He was so generous with his time, really lovely. He took pictures with every patient who wanted a picture with him, as well as every team member," Casey says. 
The hospital had a three-piece brass band playing for the ceremony. "We have a musical theme throughout the hospital and believe in the healing power of music," she says. "And our CEO loves to dance." Suddenly one of their young rehab patients, who was attending the event in a wheelchair, said, "I want to dance." 
"She had made so much progress in that week of therapy that she stood up and danced with the brass band. And I thought, my goodness gracious, there are some really cool things happening here, because that sweet girl couldn't walk a week ago. And she felt strong enough to dance. We were all clapping. It was just heartwarming."
Health Partner Insights is a continuing series where we tap the collective wisdom of our health care clients on current challenges, trends, and technologies.