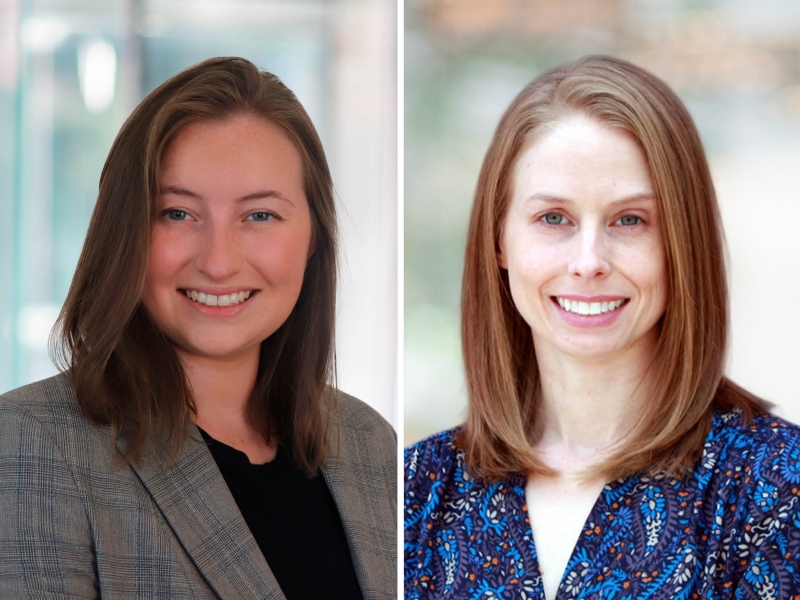 The "Mile-High" office grew quite a bit during the pandemic ... how's that been?
"Denver is a unique office in that it is fairly new and yet has more than doubled in size since the beginning of the pandemic," said Hailey. "When I came on board in March 2020, I believe I was the seventh employee in the Denver office -- now we have 22 people!"
One of those pandemic-period hires was Calise, who joined EYP in July 2021.
"Even though I still consider myself pretty new to the Denver office," Calise said, "I would describe our team as filled with individuals who value design excellence, hard work, and authentic community."
How has the Denver office stayed connected over the last 18+ months?
"We have a good mix of business-related interaction and more casual, social interaction," Hailey explained. "We communicate regularly through project collaboration and team meetings, virtual office gatherings, our monthly staff meeting, and quarterly "What's Possible" office meeting. We also have a virtual 'Knowledge Share' lunch every other week."
"I like being able to think of creative ways to connect people," Calise added. "Because our office works on a variety of projects, these events are often a way to bring people together who might not normally get to interact throughout the month."
"This past July, we had an office picnic in Denver's City Park where I got to meet many in the Denver Office I'd previously only interacted with virtually," Calise said. "Though it wasn't an event I helped organize, it was the most impactful for me. I had just moved to Denver the weekend before, and our office picnic, complete with corn hole and badminton, made me feel like a welcome part of the EYP Denver team! I hope our future events will make new team members feel similarly.
"One of most fun events this fall was the virtual Halloween Trivia Happy Hour," said Hailey. "Calise and I facilitated the event and we had a good turnout where we had a
chance to connect with one another and enjoy a friendly competition of Halloween-themed trivia. We even had some people show up in costume, so it was a lot of fun.
"More recently, several of our team members participated in our outreach for Earth Day," Calise reported. "We volunteered with The Park People for their annual Denver Digs Trees event. Our team members helped distribute low-cost and free trees to local community members, with the specific goal of adding more shade trees back into Denver neighborhoods.
What are you looking forward to in 2022?
"We hosted an office-wide happy hour at a local spot, Woodie Fisher, on May 4, to celebrate the return to office," said Calise. "We had probably 75% of the office there, and had a blast getting to know the newest members of the EYP Denver team!"
"We are excited to plan more events and gatherings to be able to connect outside of work, but we are even more excited to create a collaborative office culture to learn from each other and grow as professionals," said Hailey. "We also look forward to building a connection with the local Denver community. Calise and a few other Denver employees have been working hard to begin defining what that type of engagement will be and what areas we want to focus on."