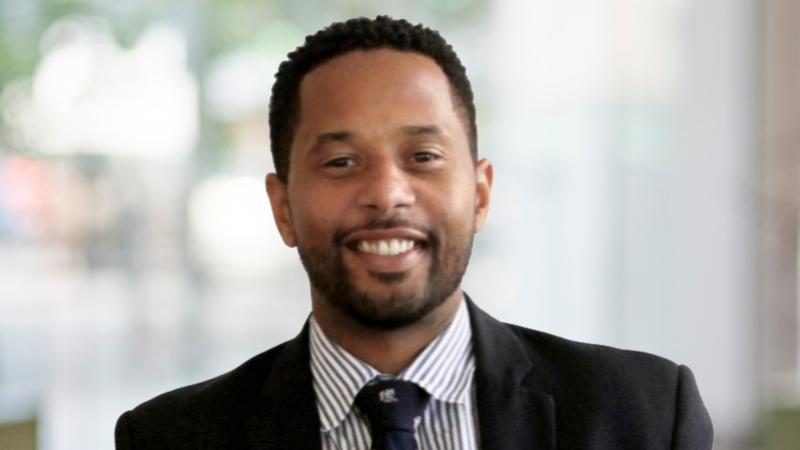 A Q&A with Calvin Avent, Office Manager and Culture Champion, Houston
You've been championing culture for EYP since late 2018 and are the Culture Champion for nearly 100 people – 90 in the Houston office and six in Los Angeles.
Yes, and the first word that comes to mind when I think about the culture in the Houston Office, is diverse. And so is LA. From heritage to personal interests, both offices are diverse and rich with culture.
Stimulating the brain and firing up taste buds
When the pandemic hit, I researched and found activities we can do virtually. In the beginning, it was more about just staying connected. Then it became more about morale and making sure we gave everyone some sort of outlet. Now it's about both, as well as about promoting the diverse culture in our offices and across the firm. To stay engaged with the staff, we try to remain consistent with a variety of opportunities to have a little fun and be social with one another. Over the last year in a half that has been virtual, but we've made it work.
One way we support the celebration of culture and heritage is with our "Houston Talks Series" which is organized by our local EDI Committee members for each staff meeting. This is a great way for us to learn about the backgrounds of our colleagues and common interests we might share. We have also used Happy Hour Trivia, Virtual Jeopardy, and even Virtual Baking Competitions to stay connected.
What do you enjoy most about being a Culture Champion?
As a Culture Champion, I get to contribute ideas in regular meetings of our "Fun Committee." I enjoy the opportunity to express my creative side and have fun at the same time.
I also receive great support and guidance from our Managing Principal, Marketing Manager, and from HR. Big shout out to my team!
I'm also Houston's Office Manager and play a role in onboarding for Houston, Austin, and LA. I'm, responsible for coordinating the onboarding agenda for new hires and I make myself available to them if there is ever anything they need. I use this opportunity to not only introduce myself but to connect and learn more about the new individuals joining our firm. I do my best to connect them with others in the office.
I'm all about bringing people together – and in this role, I get to interact with everyone in the office.