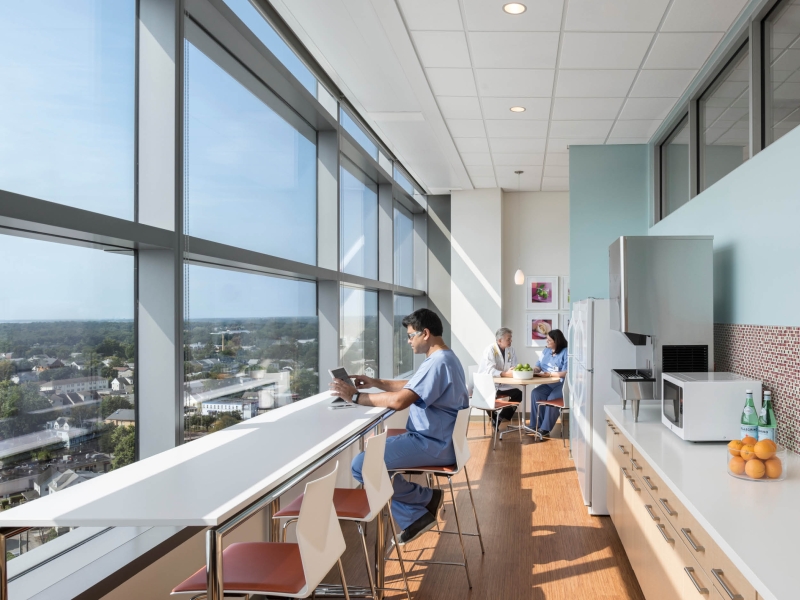 In late May, U.S. Surgeon General Dr. Vivek Murthy issued new guidelines for taking care of our healthcare workforce. The advisory includes ways to address health worker burnout, which Murthy calls "a growing threat to our individual and collective health."  
The Surgeon General added via Tweet: "Health workers have long had our back—it's time for us to have theirs." 
Even before COVID-19, 54% of doctors and nurses were experiencing burnout. The situation has only grown worse during the pandemic, especially for women and workers of color due to pre-existing inequalities.  
And the recent mass shooting at a medical complex in Tulsa underscores the fact that healthcare workers themselves routinely face violence and threats of violence in the workplace.  
The Surgeon General calls for substantial changes to the healthcare industry, institutions, and workplace policies, as well as a significant national investment in supporting our health workers. He recommends tangible steps specific groups can take to rectify the situation—and holds them accountable. These groups include government agencies, healthcare organizations, insurers, tech companies, academic institutions, and communities.  
We would add another group to this list: architecture firms. How can architects and designers help care for the caregivers? 
We create the built environment healthcare workers operate in. There is great pressure to come in on time and at budget when constructing or renovating a healthcare facility. But as healthcare architects and medical planners, we must be strong, vocal advocates for health workers throughout the design process.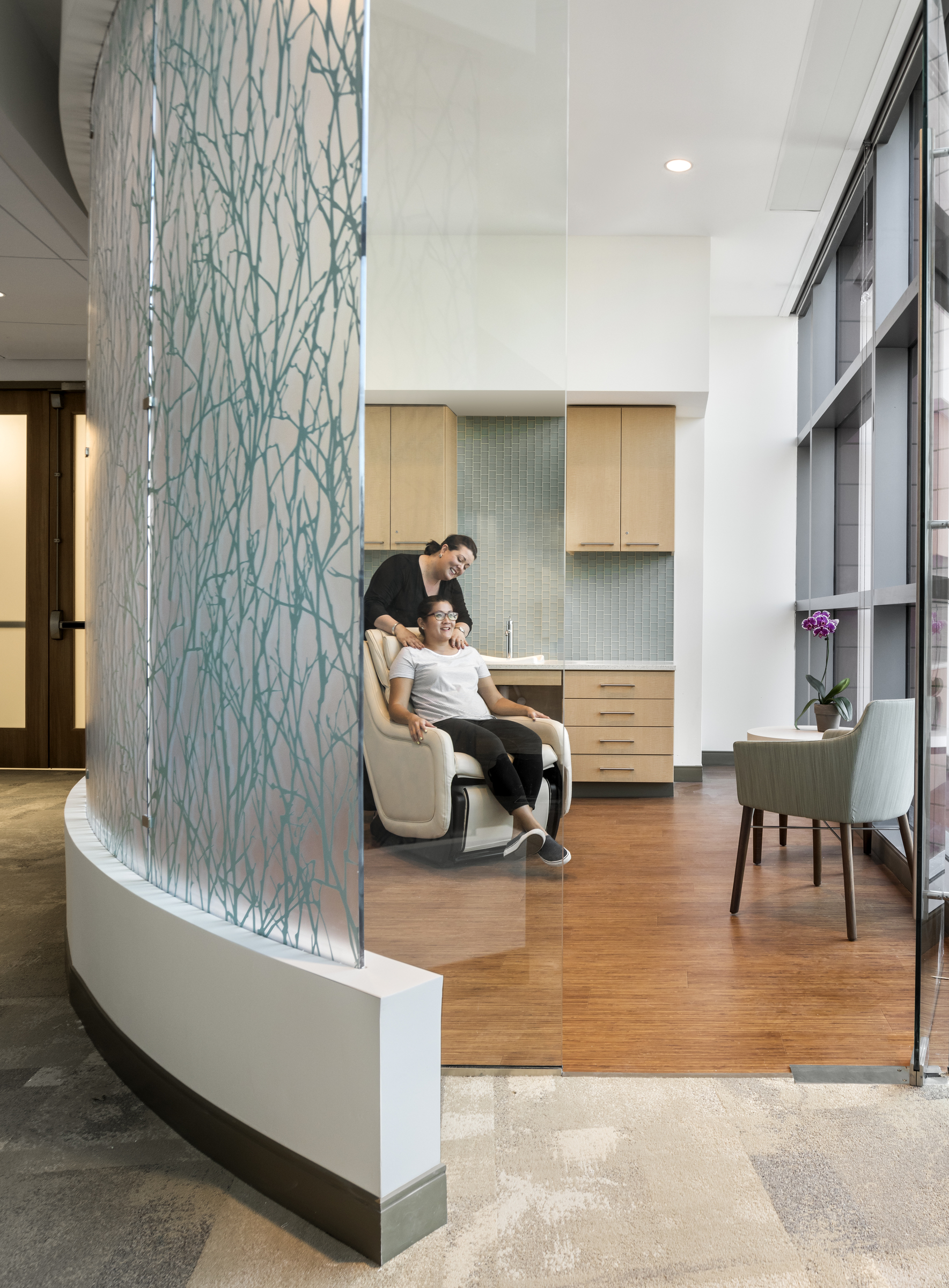 Turning this advocacy into action looks like this:  
Including staff representatives during the planning phase 
Introducing design elements that research shows reduce staff stress and increase staff satisfaction 
Defending these stress-reducing elements against later cost-cutting measures.  
If you shadow a health worker for an hour, you can easily see how big and small stressors mount. These stressors are made worse by outdated or badly designed workplaces.  
Nurses routinely walk four to five miles a day. Doctors lack private space to speak to patient families. Healthcare workers spend crucial time finding PPE (gloves, masks, etc.). More than half of healthcare workers report experiencing workplace violence. These challenges all have potential design solutions.  
Evidence-based medical design relies on field research and user feedback. How many nurses' stations should be on each floor? Is PPE best stored on rolling carts or in custom cabinets? Where can workers take a moment for a phone call or a drink of water? What is the best way to monitor access to the facility?   
Research reveals design considerations can alleviate burnout by addressing health workers' physical and emotional needs. These elements range from logistics that allow workers to get their jobs done efficiently to aesthetics that refresh and revitalize.  
Here are a few stress-reducing design strategies: 
Hold firm to larger rooms: patient rooms with family zones, medication rooms that hold more than one person, hybrid ORs that accommodate more equipment and procedures. 
Provide windows with views and natural daylight, nature art, and calming colors. 
Enhance safety with a limited number of secure, monitored entrances, and enable remote observation of the entire facility and parking areas.  
Include more private consulting rooms, ample storage, quiet workstations, and computer access. 
Design for ease in restocking, so walking and searching for supplies is minimized.  
Locate staff break rooms, hydration stations, and/or respite spaces on all floors. 
Supply relaxation in short bursts (massage chairs, music, dim lights, video screens, plants). 
Use materials that reduce or buffer noise; install appropriate, adjustable lighting. 
Design nurses' stations for line of sight to patient rooms, with space for documentation and "touch-down" collaboration.  
Check in with health workers periodically to see which design elements are working and which are not, as work processes are constantly evolving.  
Much of healthcare design is focused on improving the patient experience. But healthcare workers are the ones who keep these healing environments and complex ecosystems running day and night, triaging and tending to a never-ending flow of patients.  
Now or later, each of us, and our loved ones, will be among those patients.  
We would do well, then, to heed the Surgeon General's advice: "We have a moral obligation to address the long-standing crisis of burnout, exhaustion, and moral distress across the health community. We owe health workers far more than our gratitude. We owe them an urgent debt of action."