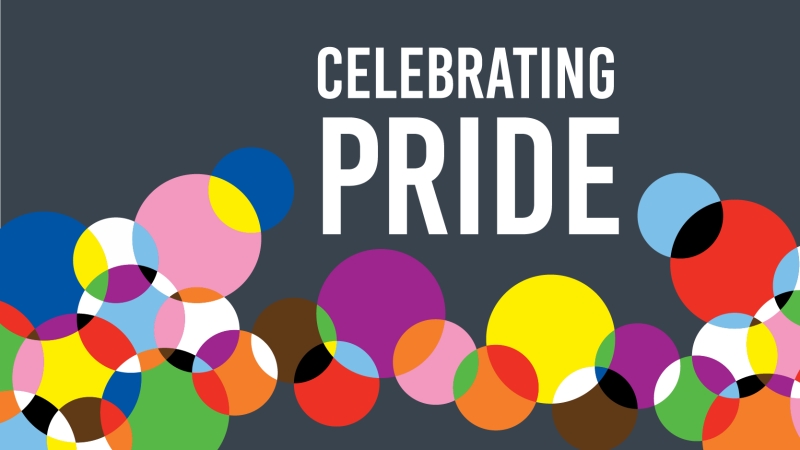 On May 31, President Joe Biden issued a Proclamation on Lesbian, Gay, Bisexual, Transgender, Queer, and Intersex (LGBTQI+) Pride Month, reminding the nation that his Administration sees the LGTBTQI+ community and that its members are deserving of the dignity, respect, and support inherent to all Americans.
By maintaining an active LGBTQI+ Employee Resource Group, inclusive dress code, and regularly offering educational seminars and conducting community outreach initiatives, our firm strives to support our LGBTQI+ colleagues and friends throughout the year.
To join the nation in celebrating Pride Month, we invited colleagues across all offices to share their perspectives on Pride.
Mia Zaro | Designer I, Architecture | Houston
Pride influences my work in the way that it promotes inclusivity and representations in such a positive way. I think Architecture and Design at heart is about creating a built-environment that feels welcoming to all, and Pride speaks and lays example to that truth.
Stephen Galarneau | Graphic Designer | Albany
For me, Pride is an opportunity to learn about experiences and gain perspectives that are not my own. As a graphic designer, I communicate messages with the world. I believe the best way to do this is to support, empathize, and educate myself to further my connection with the LGBTQI+ community.
Brandon R. Guzman | Lead Designer, Interiors | Los Angeles
I believe access to quality healthcare is a right that should not be dependent on an individual's means. Likewise, I take the same approach in my work. Good design doesn't have to align with a project budget. I take an equitable approach to design and detailing no matter who the patient population is. We all deserve an equitable environment of care, and I strive to deliver that to my clients and their guests every day.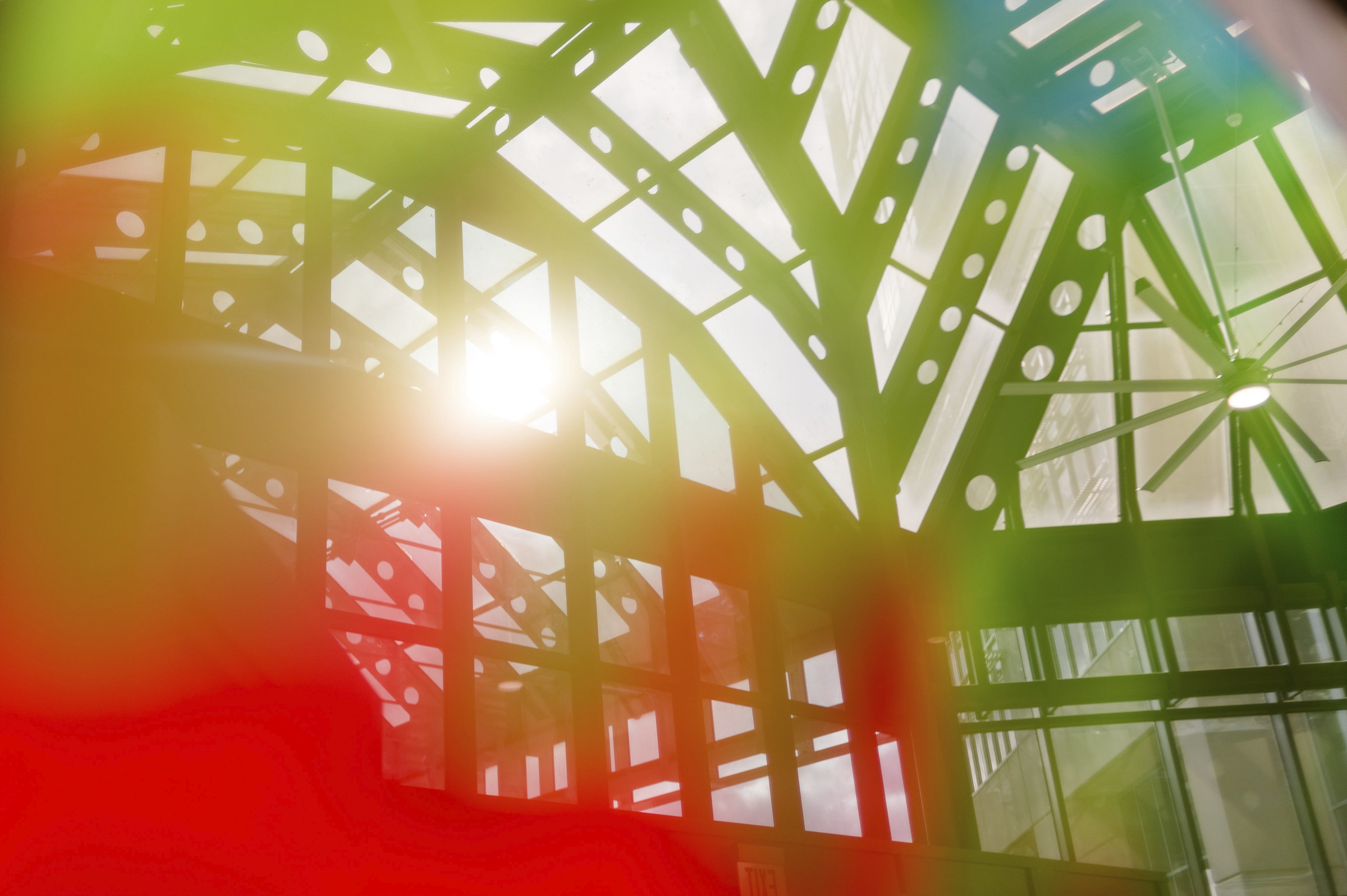 Jeanette Misuraca | Designer II, Architecture | Atlanta
Having pride in being LGBTQI+ influences me to step out of my daily role as a designer and connect with other members of the firm. Running our queer employee resource group allows me to uphold my personal values to promote equity & diversity, as well as establish a precedence of staying visible despite the potential consequences. Upon learning we had a LGBTQI+ ERG, an intern once stated with relief, "Wow, I never thought there would be any safety to express or embrace this part of my identity at work." and I think that's what makes our pride so important.
Mike DiTullio | Project Architect | Washington, DC
Pride is a reminder that as architects we aim to create spaces meant to be inspiring to all people who inhabit them. Pride is a reminder that people seek acceptance, and as architects we must respond with spaces that are welcoming and comfortable to people of all backgrounds. Pride shows us that people have a need to express themselves, and to have that expression reflected in their environment including the built spaces we furnish and inhabit.
Scotia Birdsey | User Experience Designer | Albany
I'm a transgender woman and Pride influences every action I take on a daily basis! There have been over 300 bills targeting transgender people in various states across America in the past year. I'm incredibly fortunate to be surrounded by allies in my life and at work, but many of my trans siblings are not as lucky. Having pride for me is about asserting my dignity and place in the world!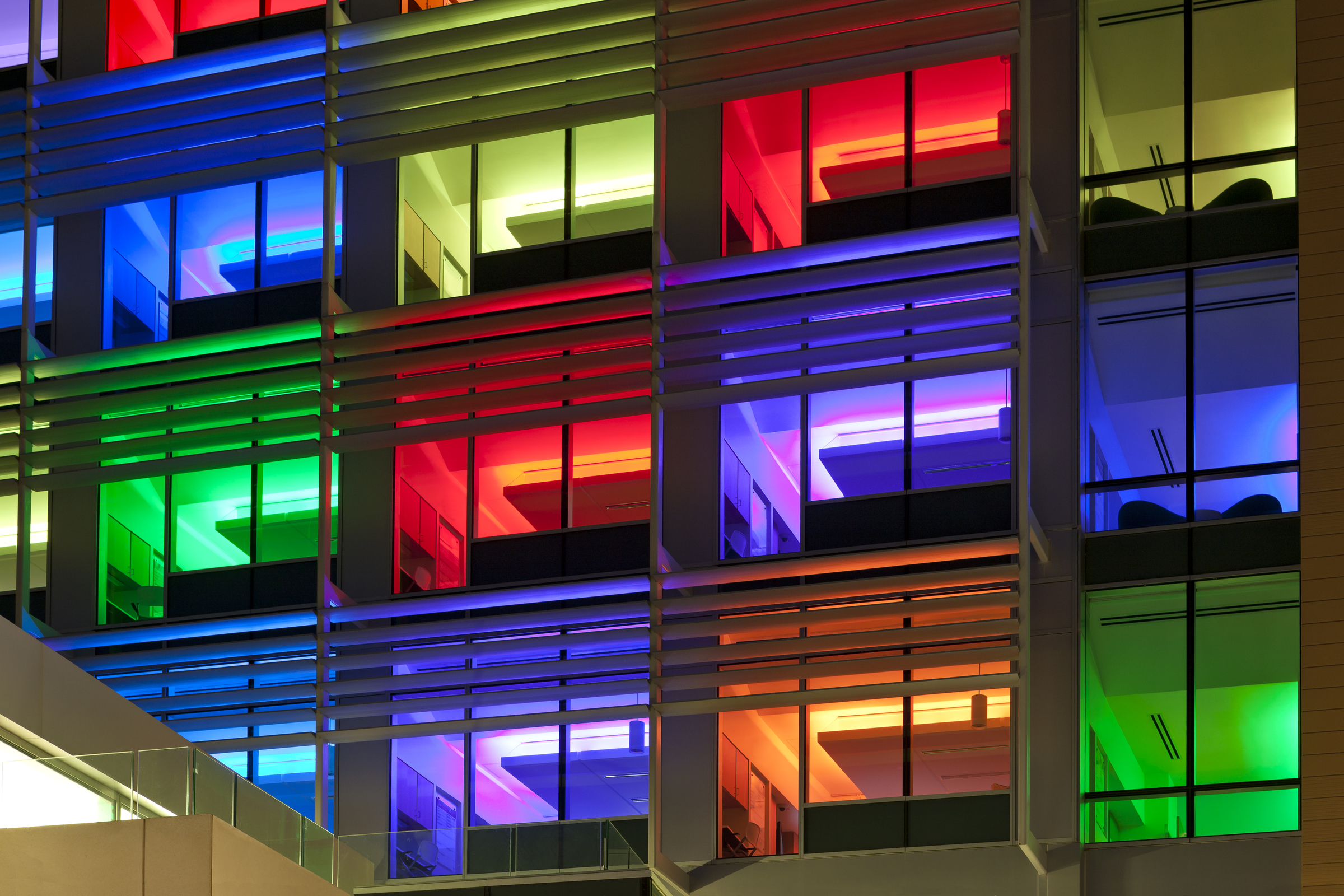 Kimberly Stanley | Sector Leader, Healthcare | Atlanta
I'm hopeful that our firm is inclusive and embraces every professional who joins us and that our diversity of people and ideas strengthens the work and the workplace!
Troy Raisanen | Designer II, Architecture | Los Angeles
Pride encourages me to be present, fully engaged, and trusting at work. Pride invites me to celebrate the joy of learning, creating, and sharing. Pride asks me to consider other perspectives and to find voice for helping in the fight toward equality.
Mary Cregut | Chief Human Resources Officer | Albany
The recognition through Pride Month reminds us all to embrace diversity and celebrate inclusion!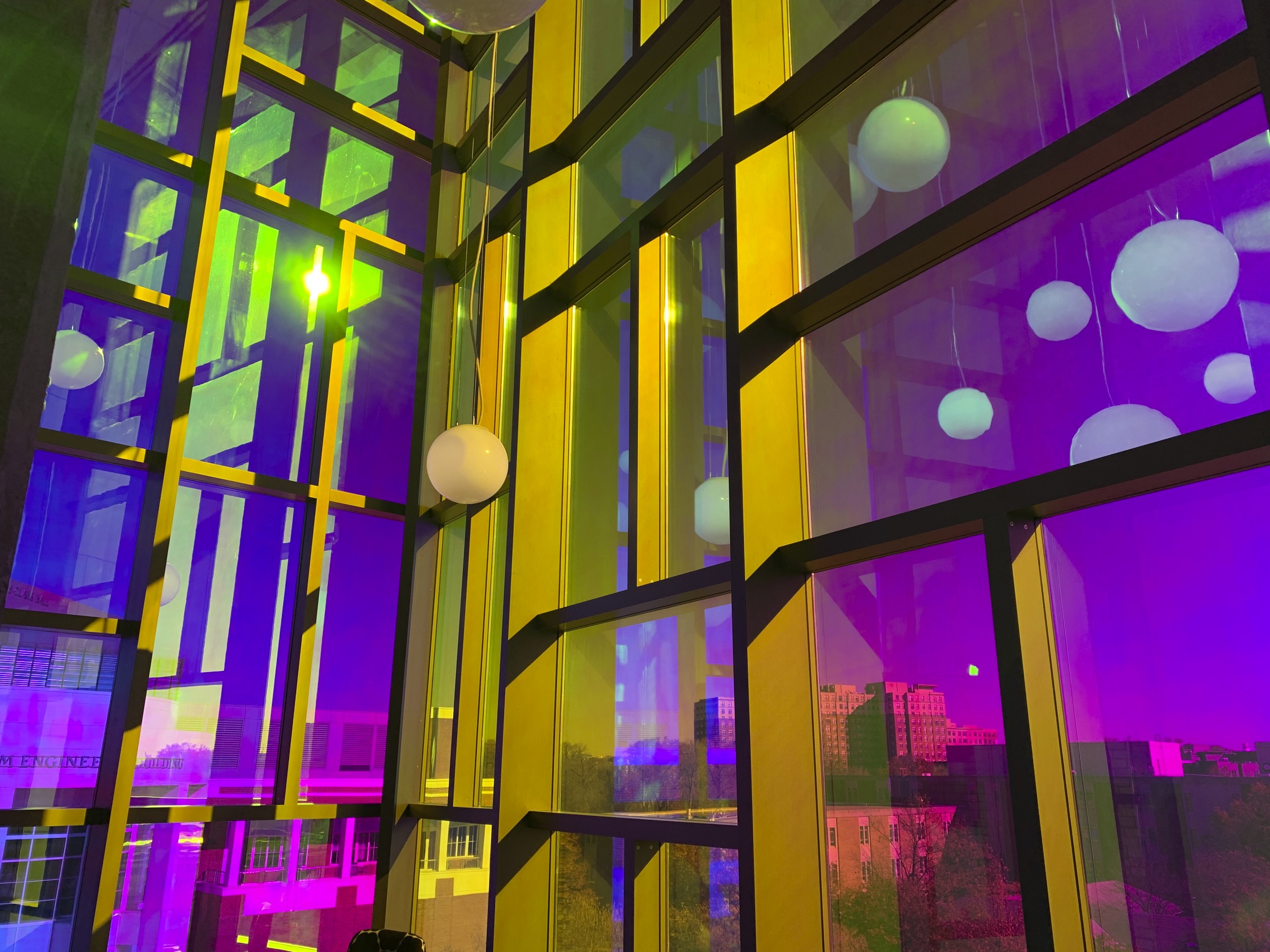 Annabella Koloskov | Lead Medical Planner | Houston
I think it's important to celebrate our colleagues, clients, and family members during Pride month and throughout the year. We should support them in the workplace as well as in our community.
Chris Bovee de Soto | Enterprise Infrastructure Administrator | Albany
Pride influences my senses of ambition, motivation, and most of all my sense of culture. Taking pride in our work is a prismatic light that shines necessarily through those lenses (senses); focusing our mental energy and physical actions like raising the resolution of a print to bring it into higher fidelity with an original rendering. A just feeling of pride is one of many derivatives of doing what we love and loving what we do, and luckily, pride is something we can all share.
Veronique Pryor | Senior Project Director | Orlando
Pride Month reminds me to look at everything with an open eye. I don't mean for relationships with friends and colleagues as I have had LGBTQI+ friends for as long as I can remember. But that they have to fight for equal rights; they are not accepted by everyone so I want to make sure I am sensitive to their feelings and needs. Inclusion does not mean integration. Inclusion is reached when the needs of LGBTQI+ employees are fully integrated throughout all key systems and processes of the organization internally, visibly represented externally, and when leaders include all aspects of diversity in a transparent manner.
Whether in the office or with clients, evading questions about family life can be challenging. The boundaries between personal and professional life can be blurred since the workplace is full of seemingly innocuous chit-chat such as: how was your weekend, vacation, holiday? How is your wife, husband, spouse, children? Every time these questions are asked, closeted LGBTQI+ people need to make a choice: Should I ignore the question? Lie about it? Avoid personal life discussions? Hence, closeted employees tend to become isolated: 39% avoid or engage less with colleagues. In addition, since not sharing one's personal life is often seen as a lack of authenticity and honesty by peers and supervisors, closeted LGBTQI+ individuals can suffer on two counts. I want to make sure I reached out and that my colleagues know they will be accepted. In design, I want to also make sure we think of accommodating everyone. Having neutral bathrooms, for example so they don't need to make a choice. It's our visible and invisible uniqueness that brings value to the firm and inclusion is the key to unleash the power of our rich diversity.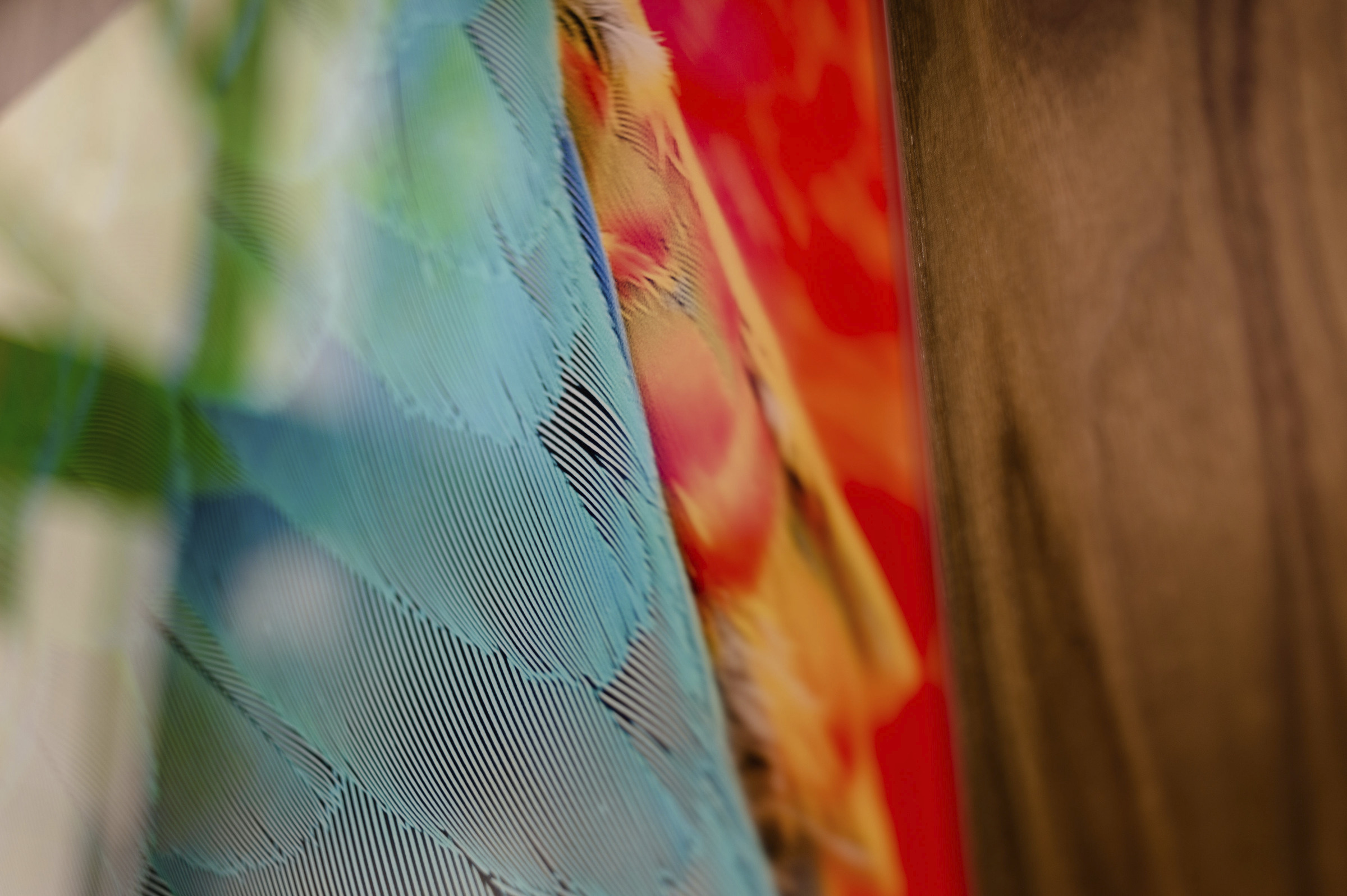 Jodi Smits Anderson | Managing Principal | Albany
Our work, and my work, are not sustainable in any way if inclusion is not a core principle. There is so much about access, space use, color and cultural signals, temperature, (and on and on) that I can never know if I don't cultivate pride. I can't know what I don't know without diversity (exposure to other ideas and histories). For me, the word "pride" is about celebrating that diversity. When we celebrate, we grow our respect and honor for our co-humans and everything is improved, including our work.
Mary Loftus | Senior Manager for Health Sciences Content | Atlanta
I've realized that being an ally in the workplace takes more than passive support. It takes active, continual learning and reaching out to see how you can help. It takes stepping outside your comfort zone.
In the closing remarks of his Pride Month proclamation, President Biden issued this call to action:
I call upon the people of the United States to recognize the achievements of the LGBTQI+ community, to celebrate the great diversity of the American people, and to wave their flags of pride high.
As a firm, we are proud to celebrate Pride!