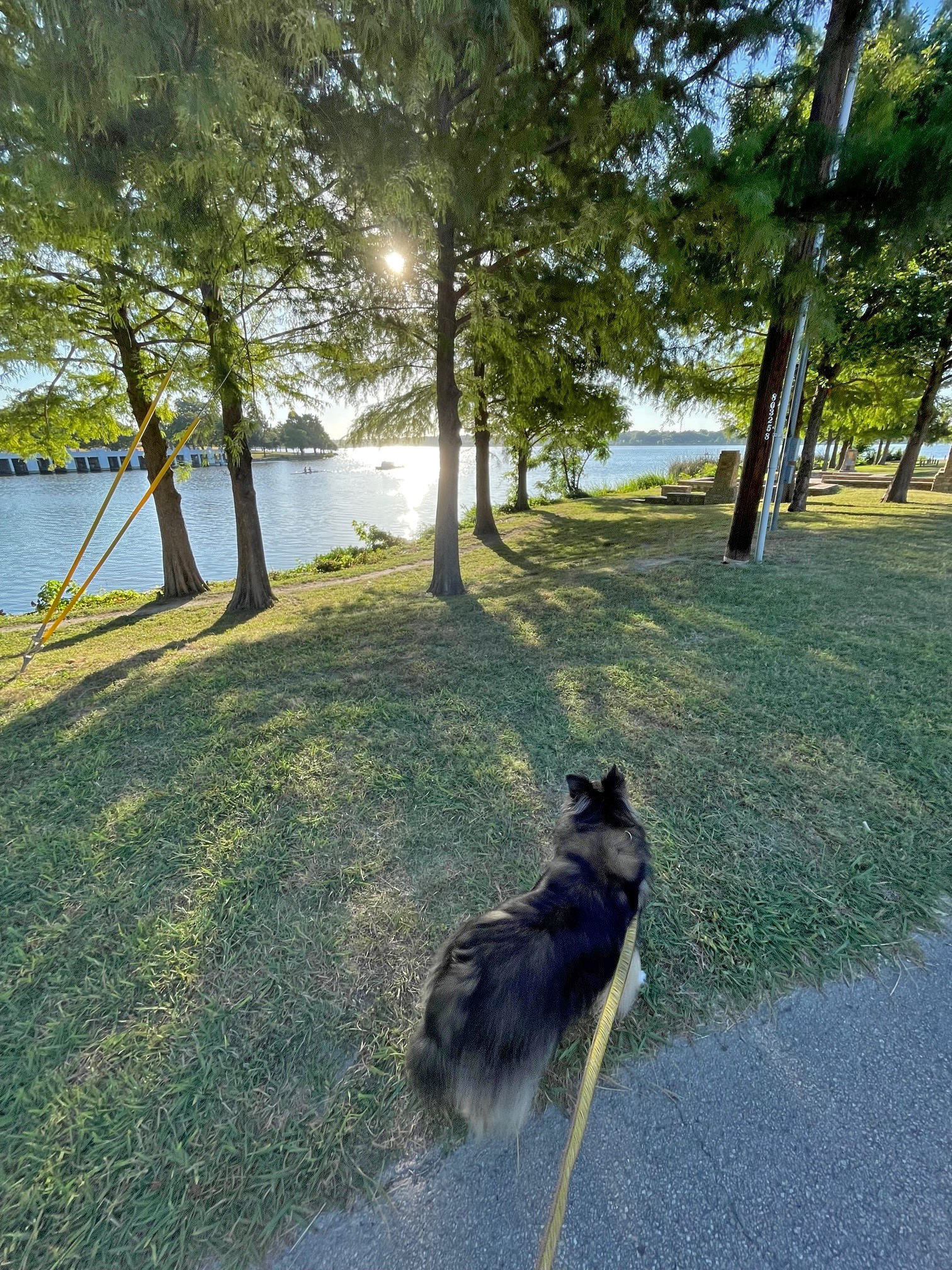 Project Architect Irina Mitina, AIA, LEED AP BD+C, Well AP, and Fitwel Ambassador, moved to Texas to join our Dallas office in early 2020, just before the Covid-19 pandemic hit. Working from home and unable to get to know her new city as well as she would have liked, Irina was at least able to take her dog on daily walks to the popular Dallas destination of White Rock Lake, a park of over 1,000 acres and nine miles of trails.
That firsthand knowledge of the park came in handy two years later when Irina was invited to join the 2022 AIA Dallas Emerging Leaders Program.
AIA Dallas Emerging Leaders Program (ELP)
The ELP identifies, cultivates and mentors young leaders in the architectural profession through a curriculum that combines class-developed panel discussions, leadership seminars, and a class project benefiting the greater community. The community project the ELP members are focused on during their nearly year-long program is studying and making recommendations for the future of Dreyfuss Club Point, located on the east side of White Rock Lake park.
"There are 20 of us in this year's ELP cohort," said Irina. "What's great about the program is that it's not just helping us develop leadership skills within the workplace. It's laying the groundwork for us to be better, more effective, and helpful leaders in our communities."
ELP participants meet once a month for several hours to work on their project, conduct program activities, and attend lectures given by leaders with a variety of leadership backgrounds, including city mayors, real estate developers, and other community leaders. Classes cover topics ranging from local and regional advocacy to civic engagement, firm leadership, high performing teams, and propensity for engagement.
For their project, the ELP is partnering with White Rock Lake Conservancy and Dallas Park & Recreation. They've attended community meetings, made presentations, and gathered community feedback. In considering improvements to Dreyfus Club Point, park users have been particularly concerned about potential increase in paved surfaces, threats to the natural habitat, noise pollution, and increased volume of traffic.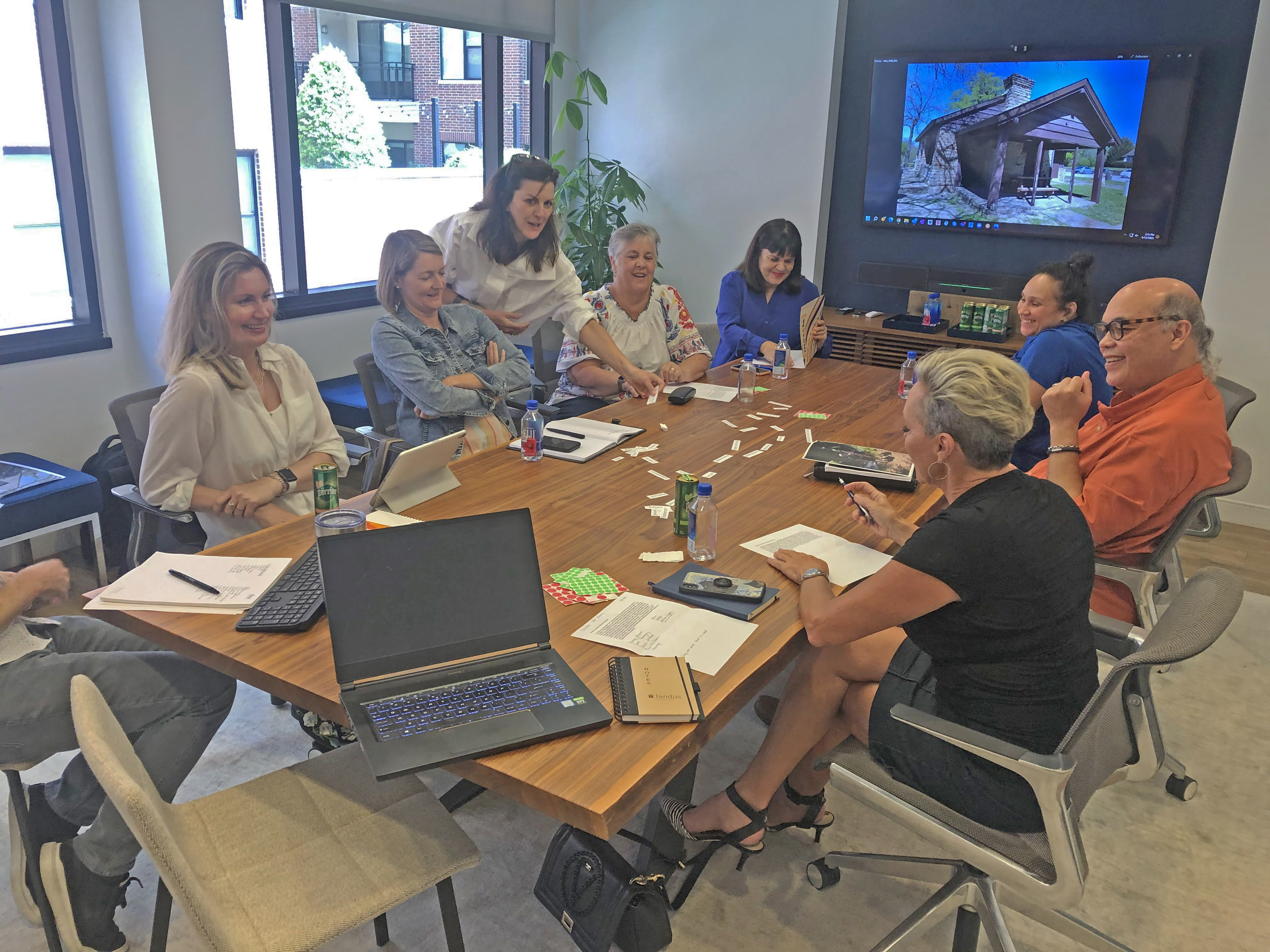 Community Engagement
"The ELP experience has opened my mind to the ways in which an architect can make a difference. It's not just about designing a building in a community, it's about understanding the community, being a part of the community, and contributing to thecommunity in ways, such as advocacy, fundraising and volunteering, that may – or may not – result in a built object.
"I enjoy writing, so when I joined the ELP, I volunteered to be a part of the marketing committee to help tell the stories about our project and communicate with the community." (Visit aiadallas.org to see some of her reporting.) 
"Being able to work with the ELP and the community organizations and individuals in connection with this project has been very rewarding," Irina said. "It's also been an excellent opportunity for me personally, after two years of pandemic, to finally get more plugged into the Dallas community. As well, it is a way to heighten visibility for EYP Dallas."
Leadership Takeaway
"The classes and experiences I've been exposed to through the ELP are already helping me in the workplace," Irina said. "I can see a difference in situations and outcomes where I'm responding to challenges with stronger point of view as both a leader and a collaborator."
"You don't walk out of the monthly classes or lectures thinking, 'I'm a better leader.' You walk out thinking, 'I've got a new perspective in how to think about x, y, or z.'"
"That's what leadership is about: learning new ways of thinking, improving ways of interacting with others, and opening the mind to creative and collaborative problem-solving."