Resembling a gleaming MedBay of the future, a hybrid operating room is designed to allow the patient to stay in place during surgery, with all necessary equipment and technologies surrounding them—from medical gases to surgical booms to advanced imaging devices.
Hybrid ORs streamline the surgical process and improve patient outcomes. Real-time imaging is used to provide immediate guidance to the surgeon. "I enjoy seeing how excited the surgeons get about these ORs," says Senior Medical Planner Haeoak Park, EYP Houston.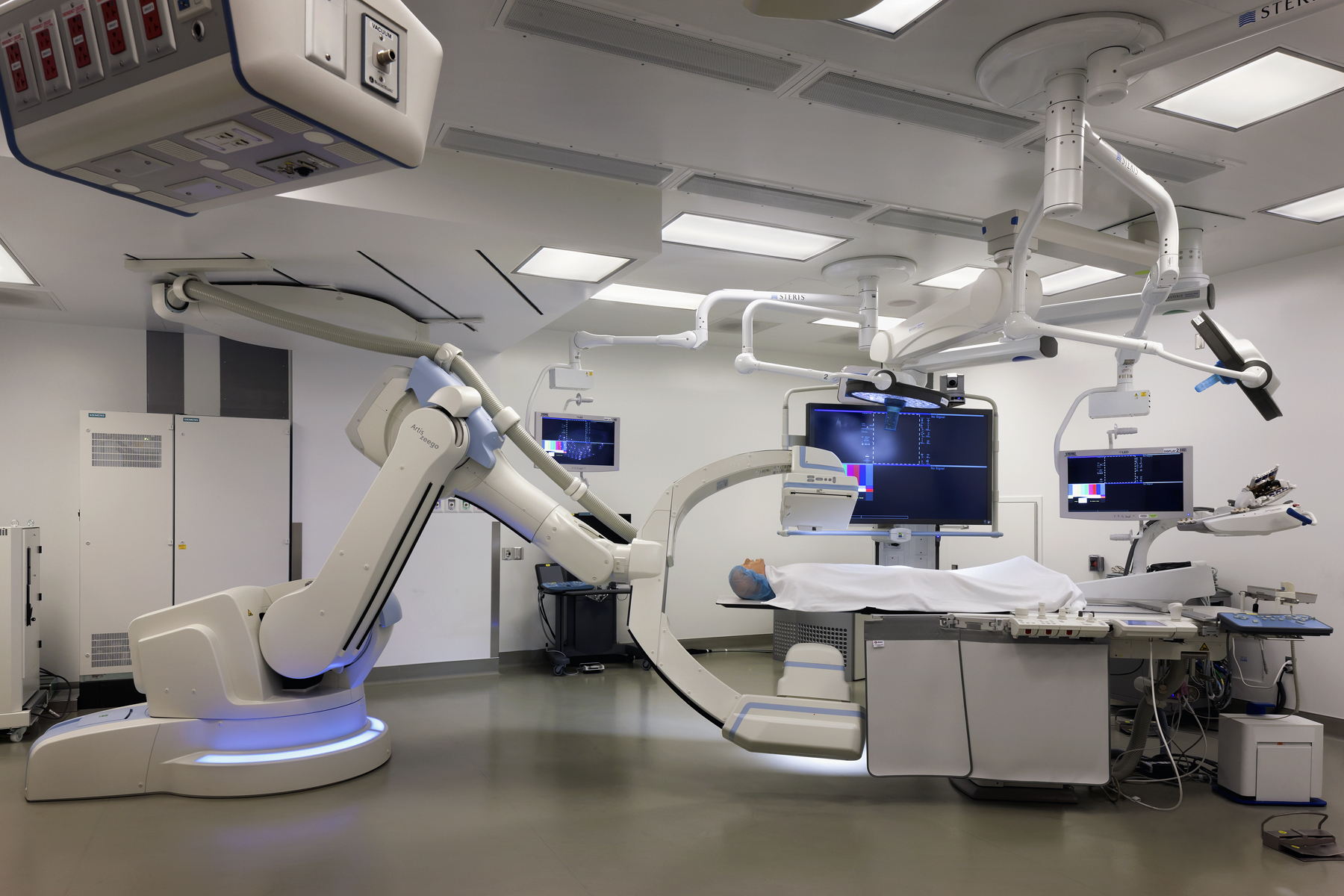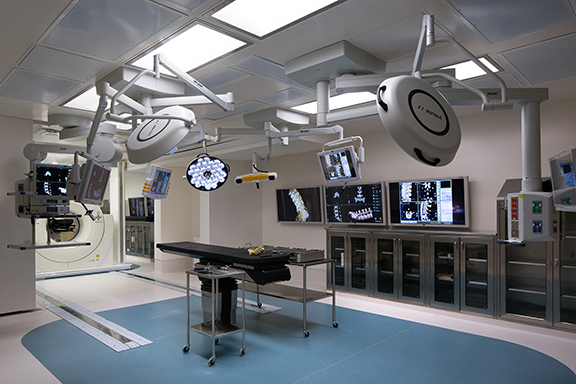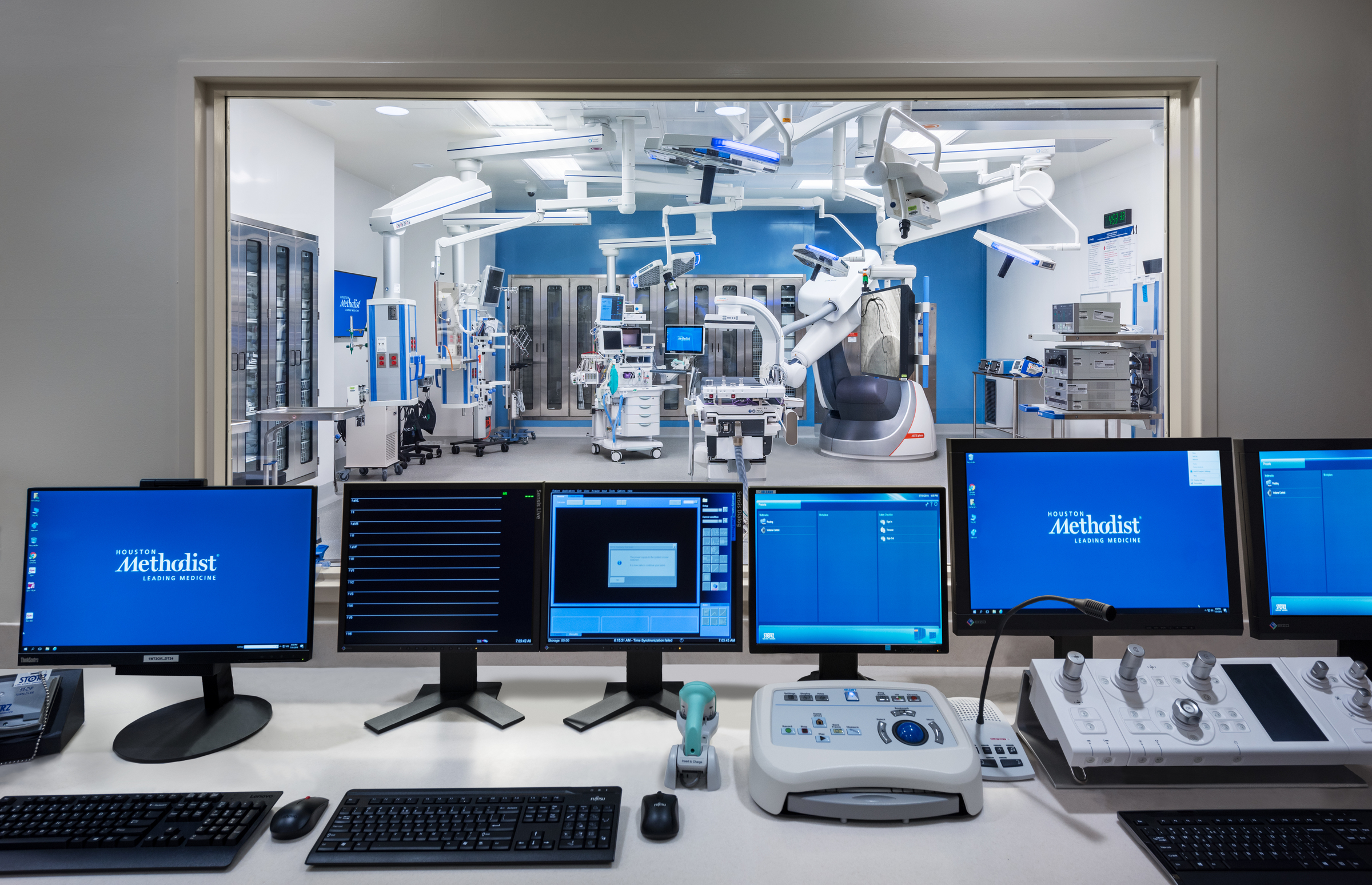 These advanced surgical spaces allow a reduced number of separate procedures and a shorter recovery time. What makes them so popular is the introduction of permanent imaging equipment into an OR. Traditionally, the patient might be wheeled out of the OR in the middle of surgery, down the hall to the imaging suite, then taken back to the OR to close them up, presenting a safety issue. With hybrid ORs, there is less risk of hospital-acquired infection.
EYP has designed several types of hybrid ORs for hospital clients around the country. Houston Methodist's Walter Tower in the Texas Medical Center provided a bi-plane Hybrid OR for its cardiovascular team and an intra-operative MRI suite for its neuro team.