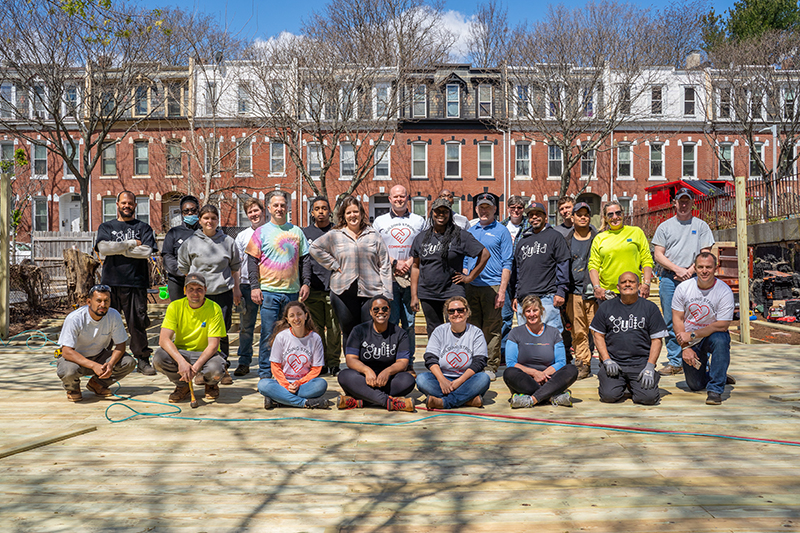 EYP, a Page company (Page/EYP), has announced the winners of its 2021 Wicked Problem Research Grant. Landscape Architect Jessica Petro, Marketing Strategist Kelly Darby-Asher, Project Planner Sara Stein, and Director of Engineering Teresa Rainey teamed together to solve the "wicked problem" of food insecurity by creating "Seed to Feed" – a rural wellness plan to develop programs for targeted higher education institutions in North Carolina to help equip communities with the tools to tackle food insecurity.
Page/EYP's Wicked Problem Research Grant is designed to encourage more thought leadership and respond to the AIA's Architectural Research Agenda. The grant inspires leading-edge designs that create positive change in issues impacting community, health, environment, and technology. Submittals are evaluated against four criteria: societal impact, originality, partnership potential, and supporting the firm's strategic goals.
Seed to Feed is Wicked Worthy
Before the team joined together, each member was already invested in this issue. For example, Sara is the founding President of the Board of Directors for the Albany Capital Region CANstruction. In this international charity competition, architects, engineers, and contractors compete to design and build structures made entirely from full cans of food, which are later donated to food pantry.
Reflecting on her ten years of service, Sara said, "I got to know the 65 food pantries in the region well. With nearly 90,000 food insecure residents in the four counties adjacent to CANstruction's Albany office, it was a truly humbling experience."
Families struggling with food insecurity are forced to make heartbreaking compromises. In 2014, the Feeding America Annual Report showed 57% of families had to choose between food and housing.
Seed to Feed received this grant because the program analyzed a national challenge, focused on specific partnerships where the firm currently has a presence, and designed a program to address the wicked problem of food insecurity.
Rural Wellness
The team focused its efforts in North Carolina because this region pairs the greatest need with available Page/EYP partnerships and resources. While the Rural Wellness Center is currently only a vision, the team has big aspirations to make it a reality.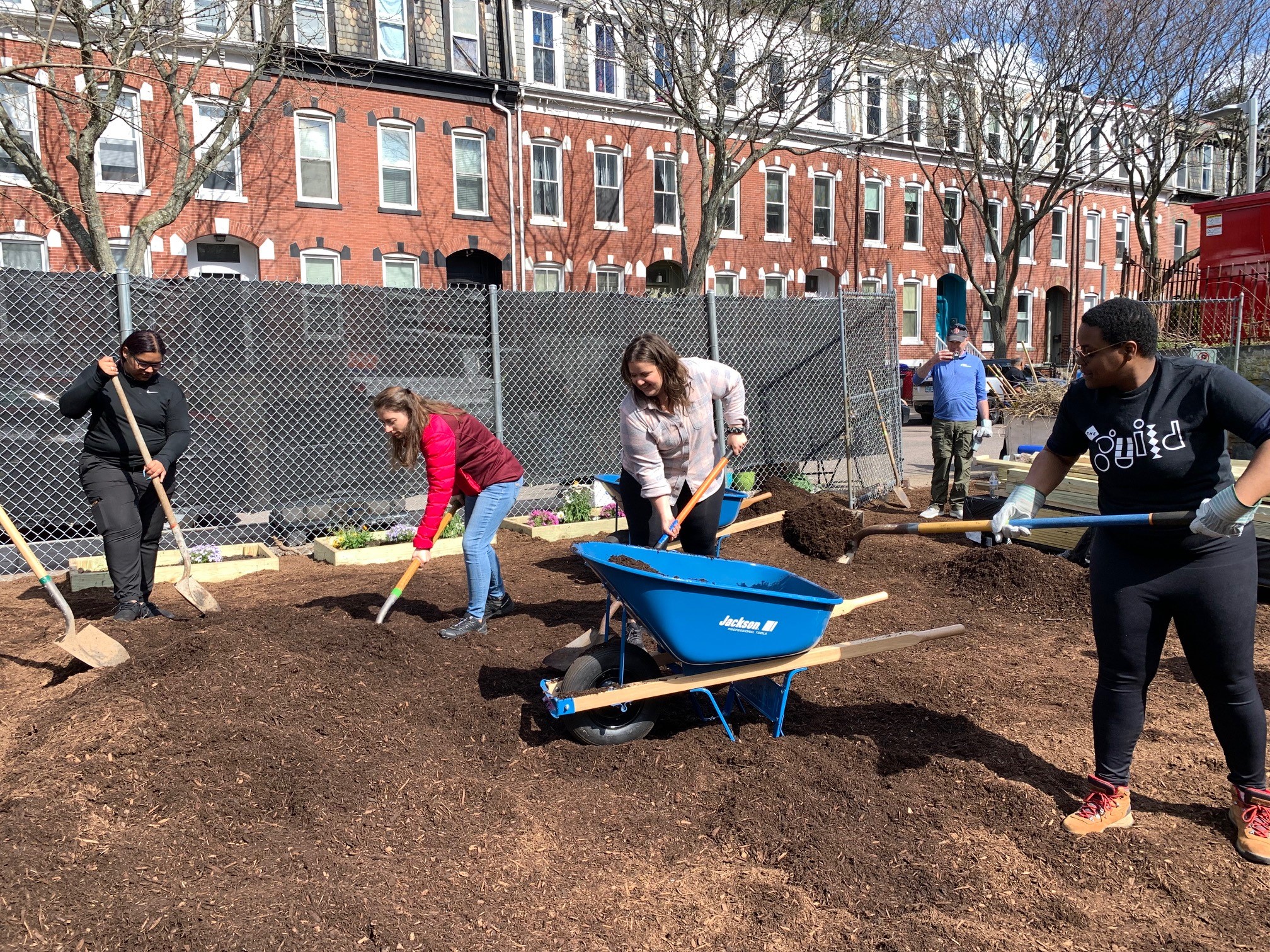 The team proposed partnering with local higher-education institutions and leading a seminar series to share information and help colleges and universities develop a rural wellness center. Existing campus health programs can be supplemented and supported through collaboration with Page/EYP's series. This curriculum aims to use design, engineering, and landscape architecture to tackle the challenge of food scarcity while promoting wellness.
These seminars are intended to be collaborative and hands-on, resulting in different strategies within a consistent framework. This may mean the team assists in developing a curriculum for a semester-long entrepreneurship program focusing on food scarcity, or on another campus, designing a campus wellness area.
"Our long-term vision," Teresa explained, "includes successfully developing programs that meet community needs, align with academic institution's programs, establish a demonstration site to build upon, and launch opportunities for job training," Teresa stated.
Next Steps
The first step in evolving the Seed to Feed program is to identify four partnerships with educational institutions and develop strategies for wellness implementation on their campuses.
Once the team partners with universities, they plan to schedule a visioning session to establish mutual goals with collaborators. They will invite a well-rounded group of representatives – such as dining services, deans, professors, students, and curriculum leaders – from each institution to maximize the potential impact on each campus.
Seminars will also emphasize potential design elements, including sustainable practices, rainwater harvesting, education and gathering spaces, material selection, inclusive design, and community building.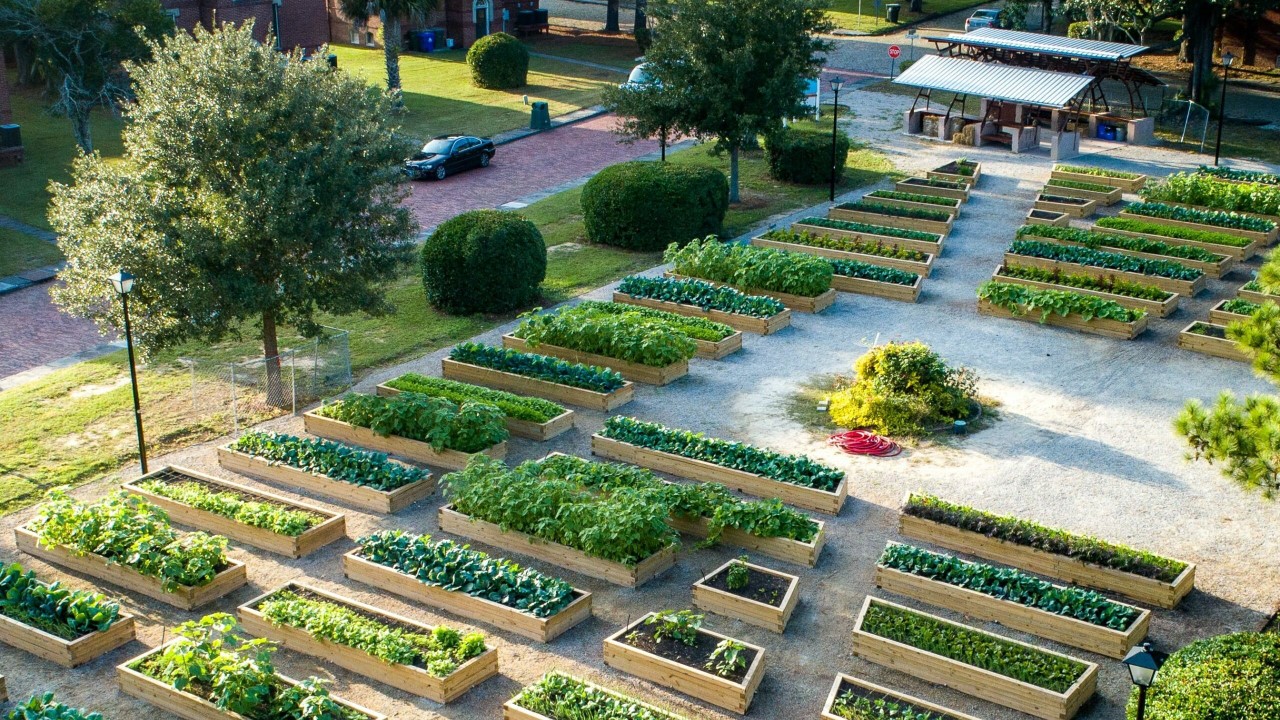 The team envisions this program alleviating local food insecurity and developing close community ties, creating entrepreneurial opportunities for students, and generating jobs.
"We want to create a built project," Kelly said," drive enthusiasm for curricula that incorporates nutritious food availability, and we hope to improve statistics surrounding food scarcity."
Jessica added, "We envision creating a sustainable program – one that can self-support and is integrated into the community," Jessica added. "Whether it is forming a program for a college, which can help grow entrepreneurs by giving them a real-world project to learn and flourish from, or a built wellness space, which can support the local community's need for fresh produce and education outreach. I am hoping this idea can take many forms and becomes a 'seed bomb' of ideas and opportunities for community support and growth."