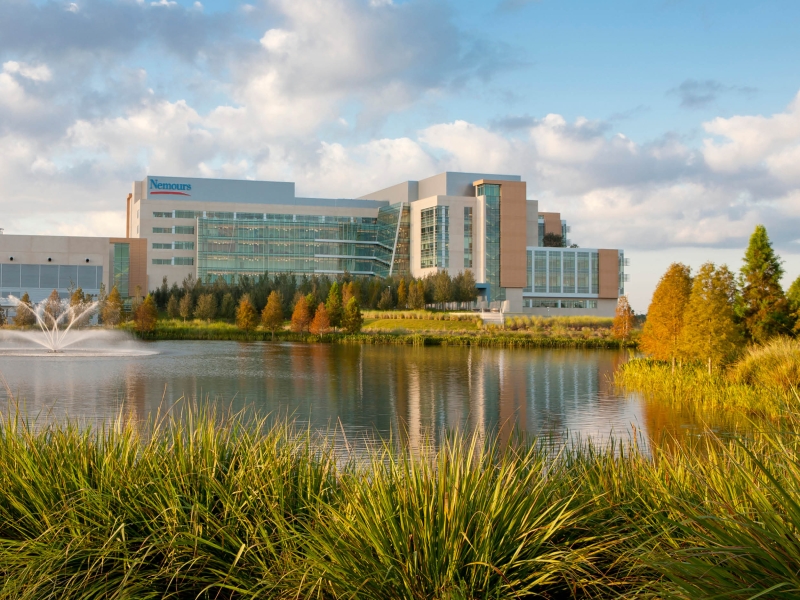 In 2019, the city of Orlando committed to becoming 100% reliant on clean and renewable energy sources such as solar and wind power by 2050. Aligning with this mission, the Orlando office of EYP a Page Company (Page/EYP), strives to create innovative clean energy methods for all its clients while highlighting the critical role healthcare facilities play in this initiative.
As healthcare facilities are continuously operating, their energy usage can be high with 61-79% of their total energy allocated to lighting, heating, and hot water. With effective energy-saving methods, hospitals can redistribute these costs to essential medical operations – investing in clinicians, innovations, and technology—boosting their overall impact without adversely affecting a building's functionality.
Page/EYP strives to "Go Beyond Sustainability," providing institutions with advanced solutions to modernize their establishment while maintaining low carbon emissions and high energy savings. For example, Page/EYP's design of Nemours Children's Hospital in Orlando implemented a sustainable environment based on green approaches – including recycling 90% of its construction waste.
The team integrated interior spaces flooded with natural daylight, prioritized landscaping early in design processes, and implemented sun screening. Daylighting systems garner natural light and automatically adjust electric lighting, saving up to 75% of the energy used for lighting. Meanwhile, sun screening methods block the sun to keep the building cool year-round, reducing cooling costs by 22%.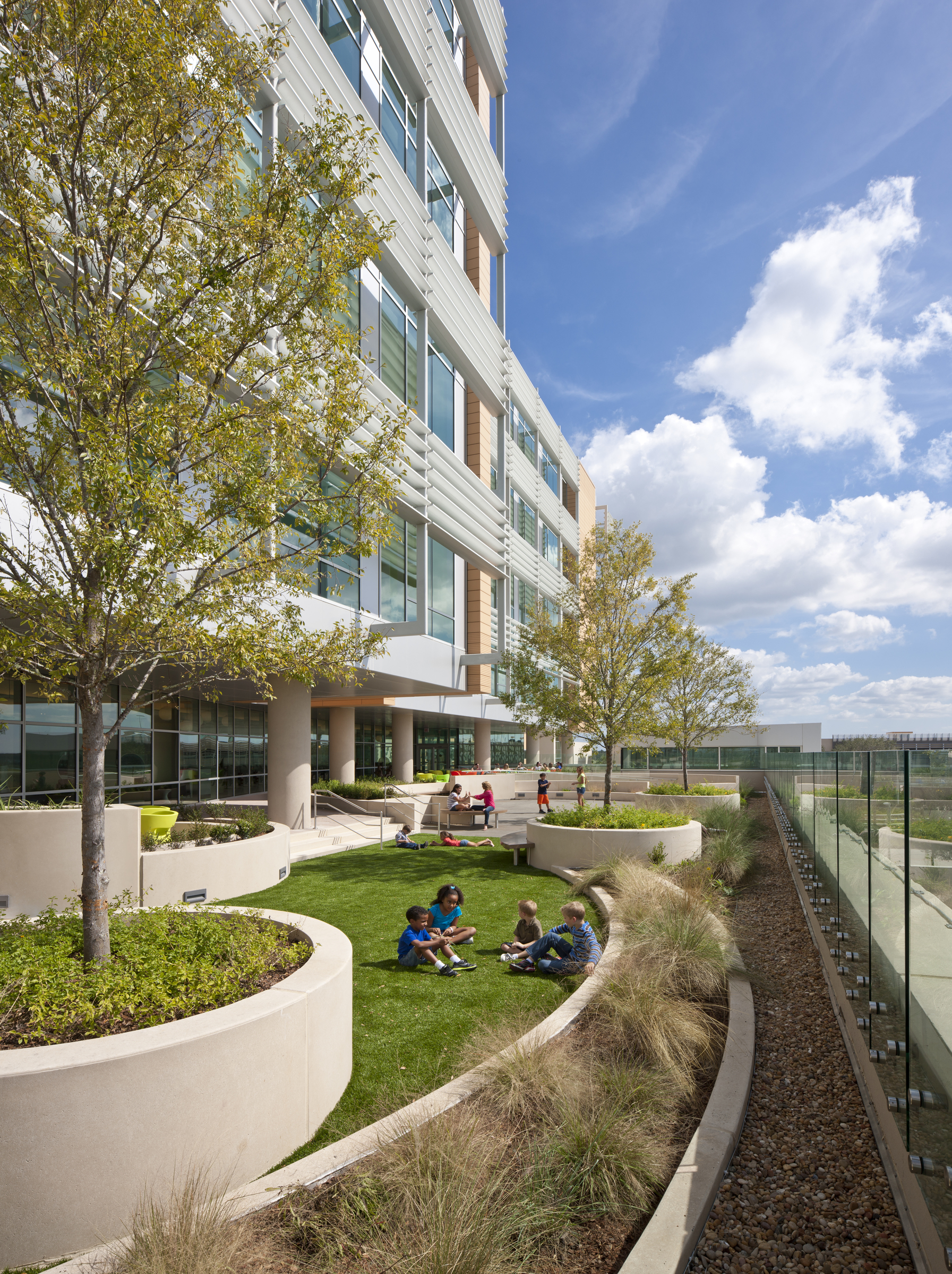 While Nemours Children's Hospital and Page/EYP collaborated to prioritize sustainable methods in the facility's design and construction, existing healthcare facilities can also integrate energy reduction solutions. For example, at Children's Hospital New Orleans (CHNOLA), Page/EYP developed a clear and rigorous 34-phase plan to modernize the hospital while it remained in continuous operation. The approach required innovative scheduling, a heightened focus on safety, progressive wayfinding, and extensive communication with the hospital, contractor, and community.
The team built a new building near the existing facility, replacing inefficient structures and introducing energy recovery systems. When this new facility was completed, the team connected the modernized equipment to the old, eventually transferring all operations to the new systems. Page/EYP's seven-year modernization and expansion project brought CHNOLA's energy usage 22% below the American Institute of Architects (AIA) 2030 Commitment baseline – an actionable climate strategy that gives a set of standards and goals for reaching net zero emissions in commercial buildings by 2030.
Additional energy-reduction methods for existing facilities include smart lighting and innovative heating, ventilation, and air conditioning (HVAC) systems. Smart lighting is designed for energy efficiency and may include dimmers or automated controls. In a healthcare facility, smart lighting may look like a motion detector in nurse stations or a dimming option in patient rooms. Pairing dimmers with LED lamps reduce energy at a 1:1 ratio, so if the brightness is dulled by 50%, then 50% less energy is used.
Page/EYP helped Orlando Health Jewett Orthopedic Institute achieve 29% energy savings over the ASHRAE 90.1-2013 baseline model. The building includes high-performance design elements such as glazing, sun screening, and utility programming, bringing energy usage 59% below the AIA 2030 Commitment baseline.
In existing facilities, design and construction teams must implement sustainable upgrades without interrupting the day-to-day activities of the hospital. Page/EYP can use strategies to determine portions of the building that are most suitable for reduced energy sources, helping facilities incrementally transition toward renewable sources. This method includes analyzing the energy profile of the building and performance zoning, which uses goal-oriented criteria to determine project opportunities.
These strategies help reduce energy costs, allowing for a more economical solution while setting healthcare facilities on the path toward clean and reliable energy sources. As Orlando looks toward a cleaner future, Page/EYP gears up to provide groundbreaking sustainable solutions.