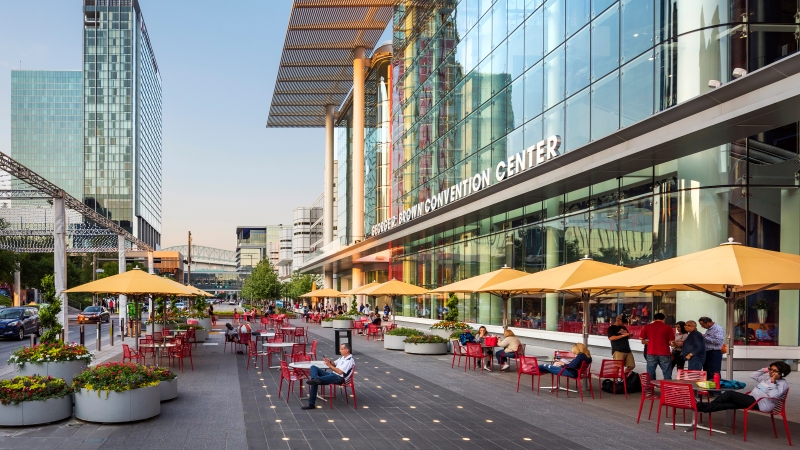 April is World Landscape Architecture Month – a month for recognizing and celebrating designed public and private spaces, established by the American Society of Landscape Architects. This year's theme invites us to reflect on two questions: 
What is landscape architecture? And, what does landscape architecture mean to you?
We approach design with the understanding that humans and their myriad social systems are a part of – not separate from – nature's own plant communities and ecosystems. Growing our services to include Landscape Architecture, for our clients, we leverage and enhance exterior spaces designed by Landscape Architecture which marries the bond between social systems and ecological systems. 
Expanding our thinking to become an advocate for the site, we look at the site drivers, natural and cultural impacts, what systems are already flourishing, stressed and/or in decline? How can our intervention be a positive addition or change that helps the site grow stronger?
As planners and designers, we also learn from observing nature and applying that knowledge to our projects and the ways in which our clients' spaces interact with nature. Interestingly, as tranquil as nature can appear on the surface, it is also a competitive system. Nature also evolves – adapting and changing to its surrounding and so should as designers with our design solutions.   
Just as human social systems provide support for individuals and groups, so do nature's systems.  Plants rely on other plants – similar to humans they thrive and grow in communities. When the worlds of both are brought together in thoughtful design, the strengths of one complement the other and increase the health and wellbeing of both. Collectively, the diversity of the natural and human worlds create a beautiful, healing, restorative, nurturing, and cohesive effect of harmony.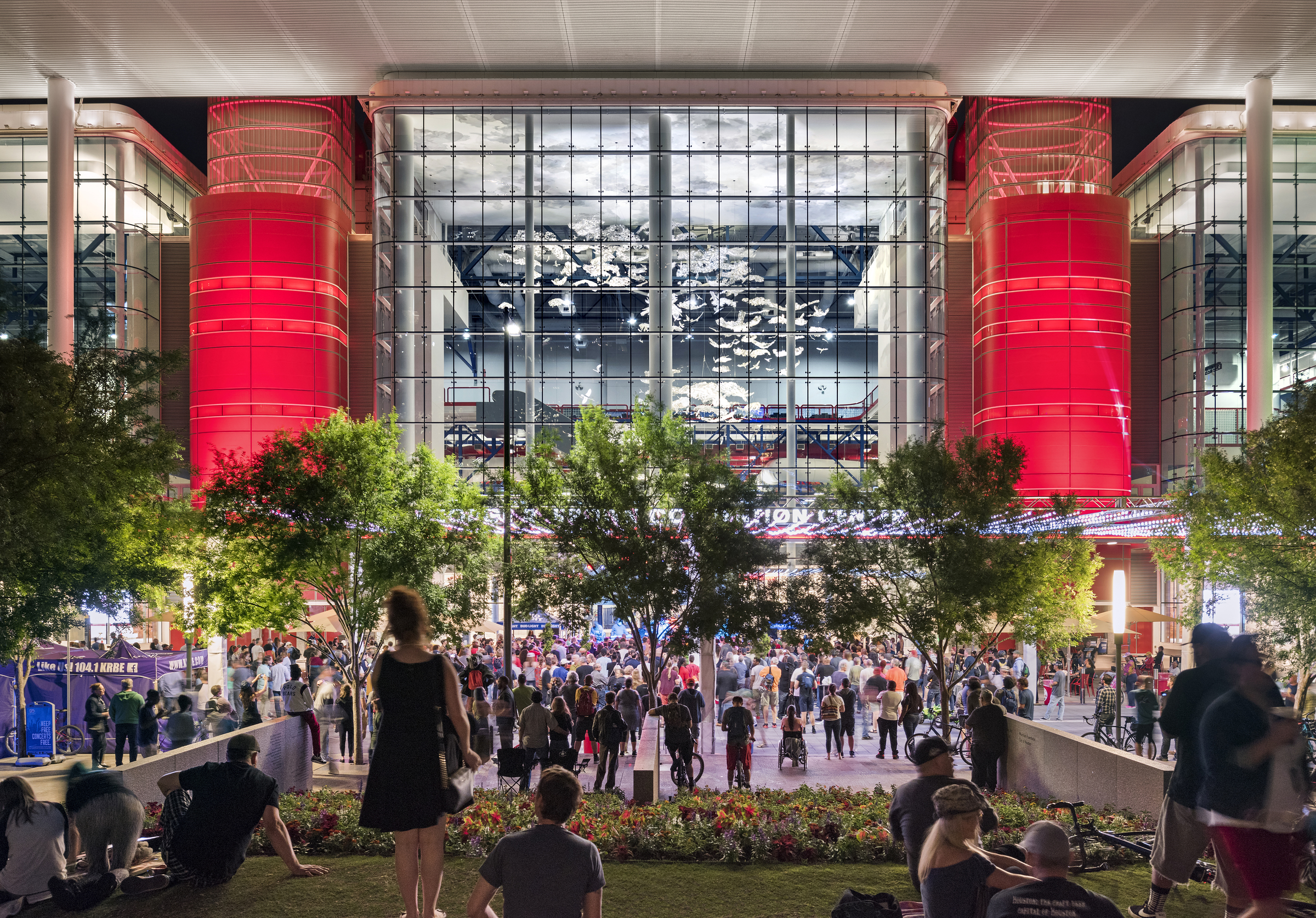 Understanding our cities and towns, we need to design spaces for communities also have an integral need for spaces in which to congregate and assemble. These focal points are generally public, civic spaces – think town centers, parks, plazas, even small stretches of green space with a bench or two – and provide destinations for community events, gatherings, playing sports, taking an outdoor coffee or lunch break, or simply resting in quiet contemplation in a natural setting.
Landscape Architecture can support communities by designing spaces that have an identity – that aid in placemaking.  These spaces support the local identity of its place and are intended to meet the needs for the many uses of the communities being served. Designers and planners spend many hours researching and meeting with anticipated users of a proposed space to learn about the nuances of what natural elements will best activate a space and help it be accepted, utilized, and even loved by the community.
These are the spaces where life's moments happen: children playing together on a playground, a family walking their dog through a park, employees from nearby workplaces catching a few moments of restorative fresh air and sunshine, teenagers throwing Frisbees or playing catch, couples holding hands – even proposals of marriage.
Our landscape designs strive to set the stage and the framework for these and all opportunities to happen. These spaces then become a part of people's lives, creating meaningful memories and connection to place.
Through Landscape Architecture, our designs create the synergy and harmony necessary to meet the needs of all the systems – human, natural, insect and wildlife, even climate – as well as the co-needs that result from these different systems sharing the same space. In doings so, we help clients and communities better understand the delicate balance required in placemaking, and the essential role that Landscape Architecture plays in helping them achieve that balance.