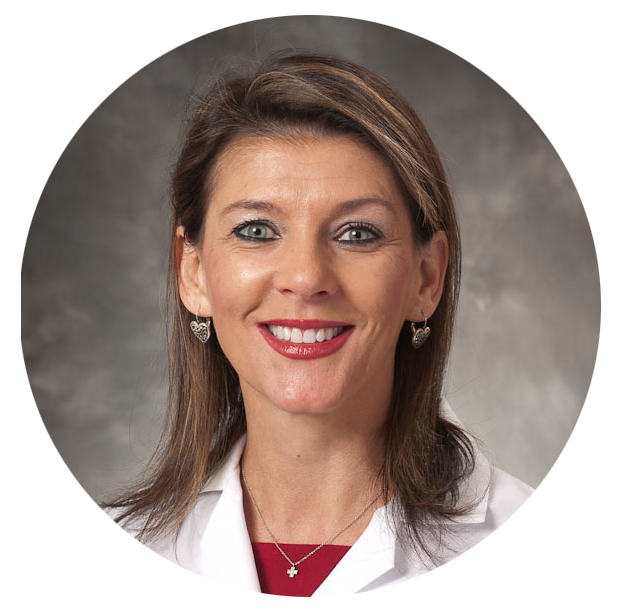 Health Partner Insights is a continuing series where we tap the collective wisdom of our healthcare clients on current challenges, trends, and technologies.
A conversation with Avril Beckford, MD, chief pediatric officer for Wellstar Health System. Beckford practices at Wellstar Medical Group, Pediatric & Adolescent Center. She founded the Pediatric and Adolescent Center in 1993 and joined Wellstar later.
Beckford worked closely with Wellstar vice president of pediatric operations, Varma Rameswar, and Carrie Stinson, MD, MBA, who has succeeded Beckford as the chief of pediatrics. "I have these incredible younger leaders on my team, who are making such a difference in the lives of children and their care team daily," Beckford says. "The mission is always greater than any individual. We work collaboratively as a multi-professional team. We are Team Peds."
Passionate about parenting and practicing pediatrics, Beckford has special interests in early childhood brain development and emotional intelligence. She has authored a parenting book, Allow Your Children to Fail if You Want Them to Succeed, several children's books, and academic articles and texts.
The Partnership: EYP, a Page company, has partnered with Wellstar Health System on various projects in Georgia, including modernizing the lobby, clinical, and exam spaces at Wellstar Douglas Medical Center's Pediatric Emergency Department, weaving an aquatic theme throughout. EYP also designed Wellstar's Graduate Medical Education lounge and conference space in Austell and the Learning Academy at Wellstar Kennestone Regional Medical Center, a childcare center for hospital staff, which received design awards from The American Institute of Architects (AIA) Georgia and International Interior Design Agency (IIDA) Georgia.
Three Things Essential to Providing Pediatric Care with Compassion
1. Keep the focus on the child. No matter how young a patient is, talk directly to the child, not about the child or over the child's head. "No one goes into pediatrics unless they really love children," Beckford says. "But you must also be patient, brave, and strong because when children get sick, it is heartbreaking. When you have to do procedures on children, say a spinal tap, it's not easy. I have worked hard to try to eliminate suffering, and I built a team that feels the same way – it takes a team to accomplish excellence in the pediatric patient experience."
2. Meet young patients where they are, considering their special needs and previous experiences. Beckford and her team received a call from an out-of-state family who had read a review of their center and thought it might work for their son, a severely autistic teenager who needed an MRI. "He had an absolute phobia of institutions and pediatric hospitals," she says. "He didn't like people close to him or loud noises." The family had been to many children's hospitals and clinics, and it was usually a disaster. "Our child-life specialist talked with them about their son's needs and then prepped the whole team. When he arrived, everyone hung back, kept everything quiet, and let him settle in. He was then able to have his MRI without sedation." The team got a call from the airport from his father, who said his son had just gotten upset for the first time, saying he "really wanted to go back to that place."
3. Respect parents' time and desires by being flexible. "COVID forced us to think outside the box, to really listen to what patients and families needed," Beckford says. "Families needed flexibility. Previously, if a call came in the middle of the night and we were in doubt, we'd say, 'Go to the ER.' But parents don't want to go into the ER anymore, especially for something minor like a rash or an ear infection; they don't want the cost and the exposure to other illnesses. So, we partnered with Anytime Pediatrics and introduced virtual care 24/7." After the office closes, instead of an answering service, parents who call in are connected to an experienced pediatric nurse, who might be on a video call with the family or a virtual consult with a physician. "We are preventing unnecessary ER visits and providing outstanding care virtually when it's the right thing to do, which results in happier, less frazzled parents ... right child, right time, right place."
A Deeper Dive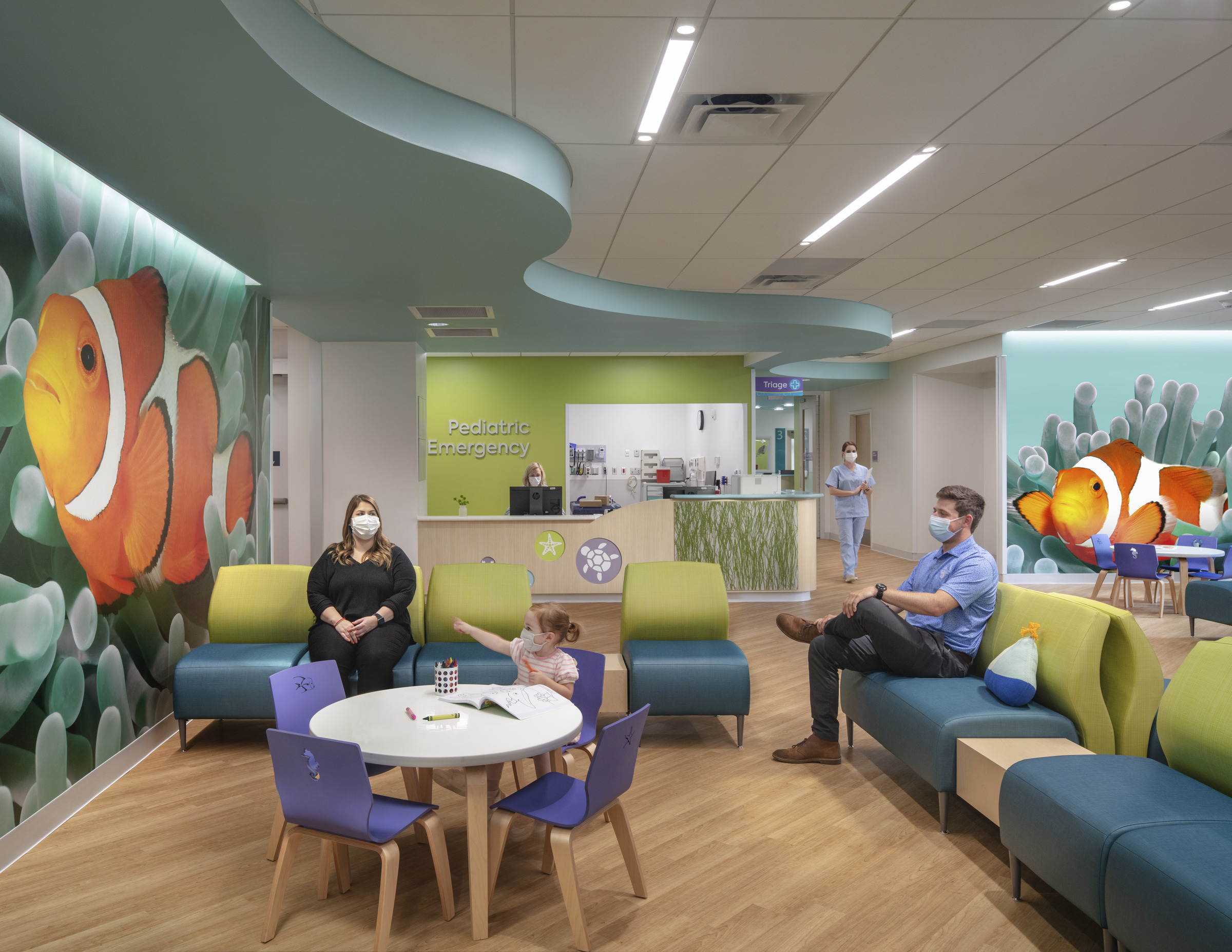 Avril Beckford learned the importance of patient-centered care as a young child in South Africa when she had Perthes disease of the hip and was unable to walk. The first specialist her family went to was condescending and dismissive, telling her parents it was in their daughter's head and they were wasting his time. Her parents saved money to take her to a different orthopedic surgeon with experience taking care of children.
"He examined me, showed us the X-rays, and told me about the calipers I would have to wear for a couple of years," she says. "He was very kind and compassionate and spoke to us as if he had all the time in the world."
From that moment, Beckford knew she wanted to become a doctor and take care of sick children, showing families the same understanding and compassion. She remembered how it felt to be cared for by someone who cared. "I was very young, but let me tell you, that resonated," she says.
After two residencies in pediatrics, one in South Africa and the other in the U.S., Beckford achieved her goal and began her life's work. "No one goes into pediatrics unless they really love children, whether they are a pediatrician, nurse, or nurse practitioner," she says. "There are lots of other specialties and many more lucrative careers. Pediatricians go into pediatrics because they have a passion for caring for children, and we love what we do."
"How remarkable that a doctor, back in 1963 or '64, put me on his knee with my parents on either side and told me what was going on with my little body. It's the way I've always practiced. I talk to the babies and the kids. He lives on."
'Let the margins serve the mission'
As a long-time clinician, Beckford has seen the inequities in healthcare up close, which increased her resolve to become an advocate for all children. As past president of the Georgia Chapter of the American Academy of Pediatrics, she worked for change on the state and national levels.
"The things pediatricians were pushing for in 1985 are things we are still having to fight for today," she says. "Children don't have a vote, don't pay into political campaigns. They don't have a voice except for our voice."
Societal support and political will are necessary to protect children's physical and emotional well-being, says Beckford.
"No child should suffer because they are uninsured or underinsured. All children deserve access to healthcare. Children need adults to put their priorities first, and the job is never done." – Dr. Avril Beckford
"In health care, we live this journey every day, especially in a family healthcare system," she says. "It's easy for health systems to focus on profitable specialties. We are fortunate at Wellstar, a nonprofit organization with leaders who have been our partners, listened to our stories, and stood by our side. They are brave enough to say, 'This is the right thing to do.' Let the margins serve the mission."
A mental health crisis 'we must own'
When emergency department beds are taken up for days by children and teens with mental health issues because there is nowhere else for them to receive care, proper treatment capacity is clearly lacking.
"There is a mental health epidemic that is much greater than COVID. We must get creative, and require significant partnership and funding from the government, the state, just as we do for trauma care," Beckford says. "As a mother, I lost my son to suicide. I understand that it's very difficult to know what to do or where and how to get help, even with resources."
"I think about our beautifully designed pediatric ICU; obviously, we are treating critically ill children there. But we also have teens in the PICU who need to be monitored for heart arrhythmia due to overdoses from suicide attempts and who need to be medically stabilized before we can get them to a long-term facility."
This crisis is going to take citizenship and compassion, energy and expertise, she adds. "We must own it as a society. Not a single one of us is excused from doing something."
Passing it on
"I have cherished the opportunity to lead, mentor, and help create a work environment for my Pediatric Care Team that has a work-life balance," Beckford says. "My heart is full of joy because they are just the greatest, most wonderful pediatricians, and fantastic parents as well, whose hearts are in the right place."
Beckford feels great optimism about the next generation of clinicians.
"If you love something, the mission is always greater than the individual," she says. "You have to love it enough to let it go and pass it on into great hands."