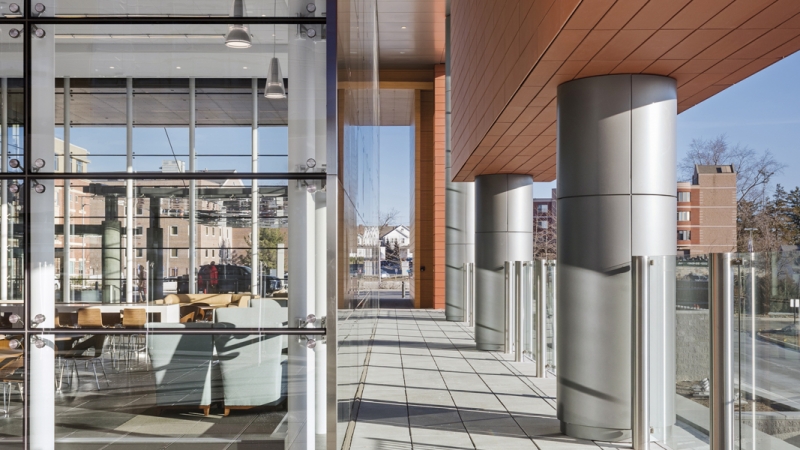 Just as hospital departments employ systems to stay up to date with technology and medical procedures, they also need to plan for resiliency in the face of natural disasters. Energy management is one of the most critical components of life safety that affects everyone. Our resiliency road map helps hospitals determine how to harden the existing infrastructure and prepare for future infrastructure improvements. More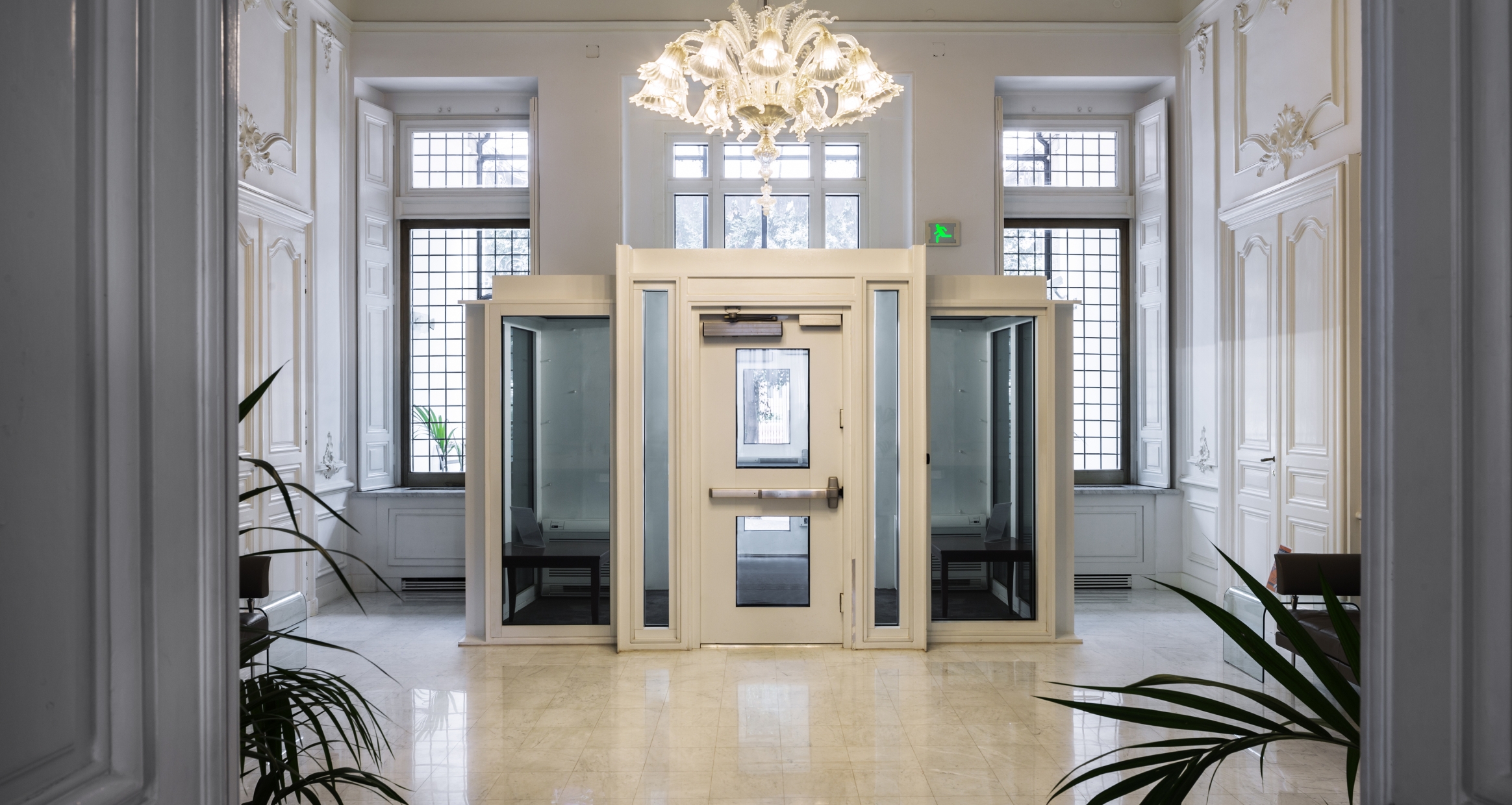 Welcome & Secure
US Department of State
When the eastern structure of the Twin Villas became home to the US mission, the building required a discreet, secure entry where visitors could be welcomed and screened. We designed a ballistic glass-walled Public Access Center – a translucent box that extends both onto the building's portico and within its entry hall.
Historic Preservation
After the Storm
When Tropical Storm Allison left southeast Houston a disaster area, we responded within minutes to the call for help from Houston Methodist Hospital, which had lost all power and had to evacuate patients and staff. Trust in our expertise, founded on decades of projects for the Texas Medical Center, resulted in extremely rapid approval of all designs for critical repairs, enabling power to be restored in record time. Mechanical rooms located on upper floors allow continuous operations during adverse events when there is an increased call for medical care.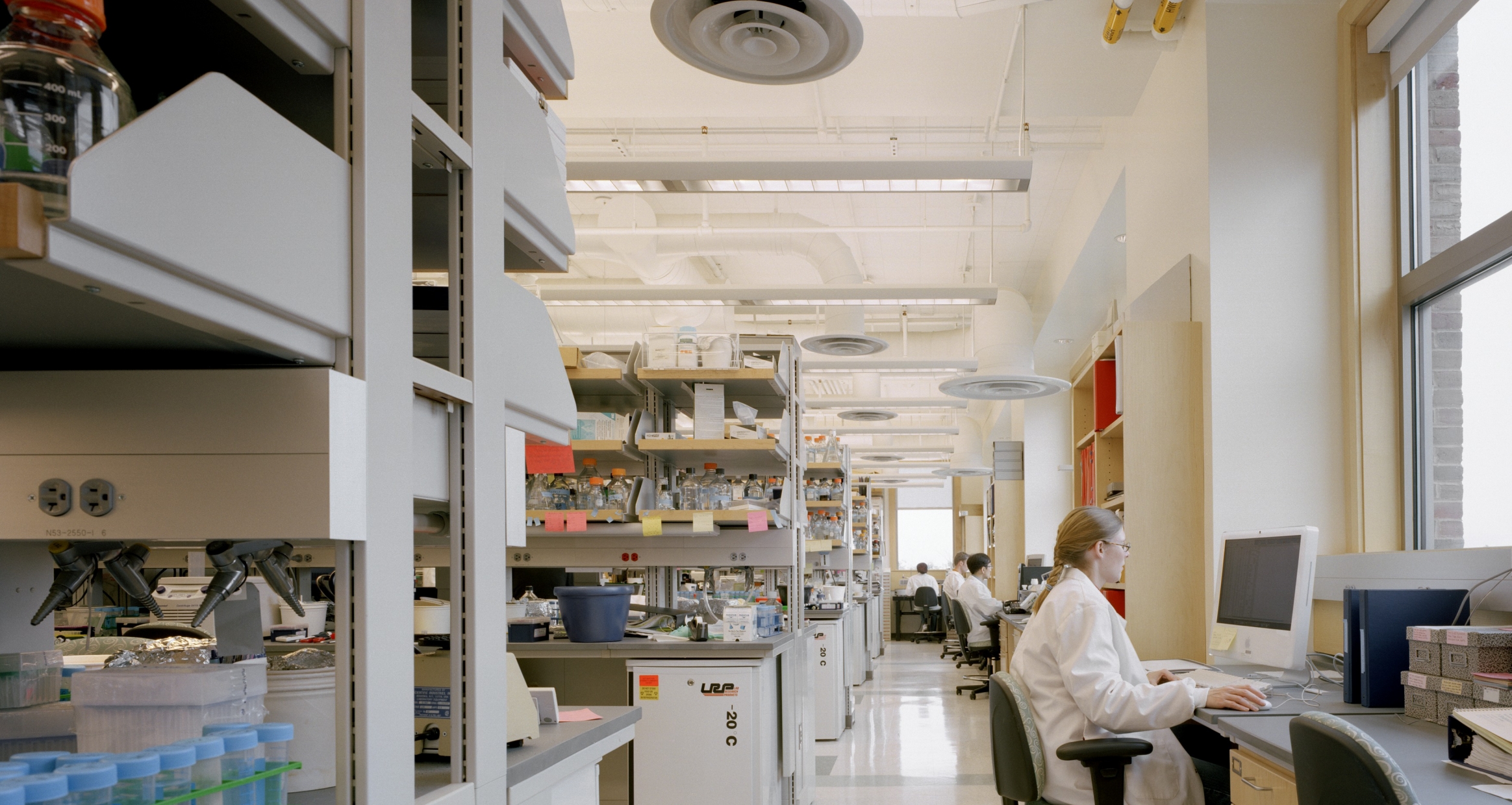 Back-up Plans
The Jackson Laboratory
Especially in research laboratories, redundant power and dedicated air-handling systems safeguard people and experiments as well as sensitive equipment, ensuring the accuracy of results. In vivaria, biosecurity measures such as air locks and micro-barrier systems protect against contamination - human to animal or animal to animal - and help minimize undue stress among species. We carefully phase projects in occupied buildings to avoid interrupting critical experiments.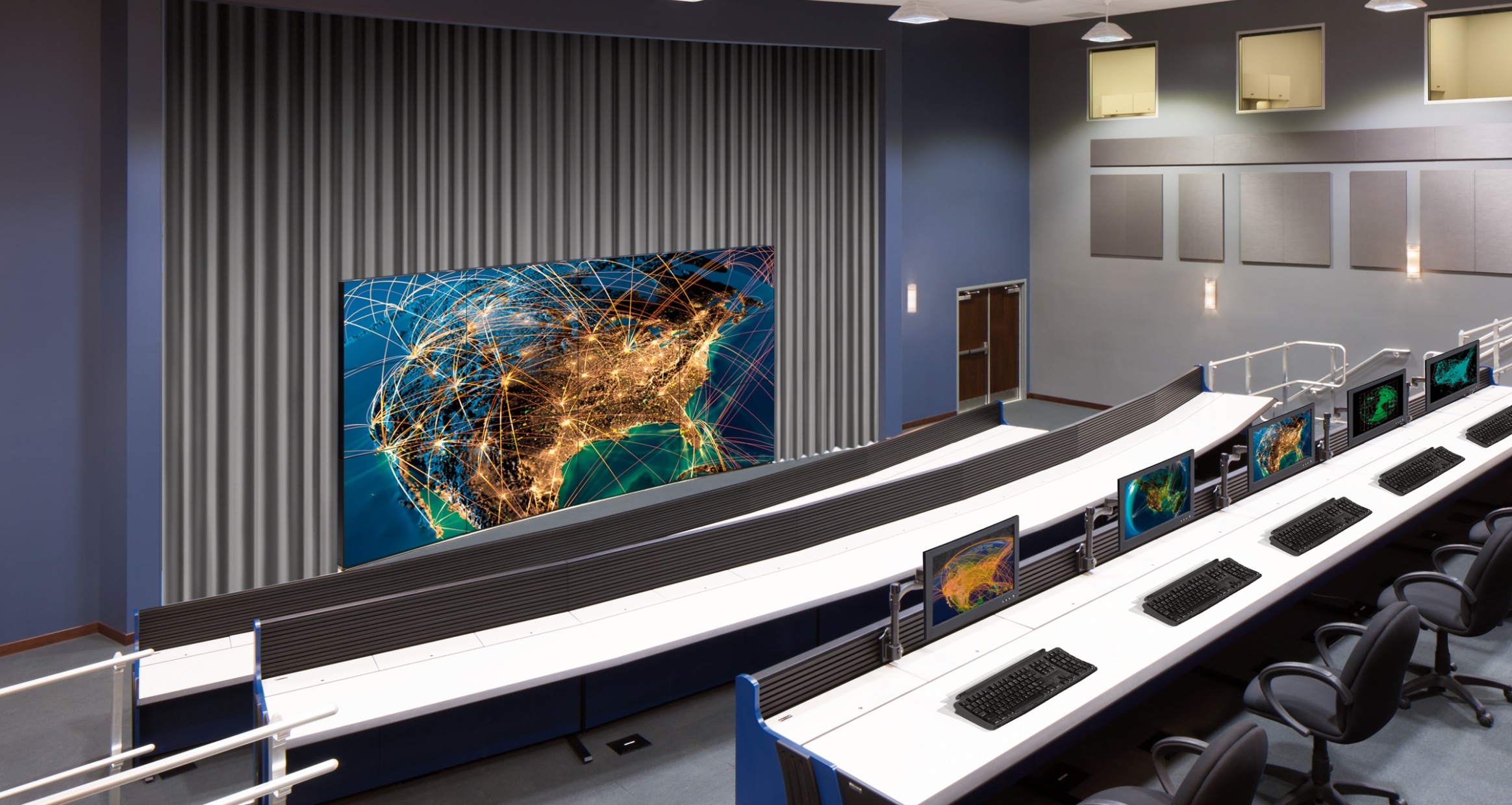 Mission Control
US Navy
JADOC is a workplace environment designed for maximum security, functionality and building energy performance. The facility core is a central operations control room with offices and support staff functions located along an easily accessed circulation curve that contributes to flexibility of building use. The design accommodates the command's need to process secret information throughout the building with secure communications paths and system redundancy. The majority of the interior is a secure, open storage area.
Advancing Mission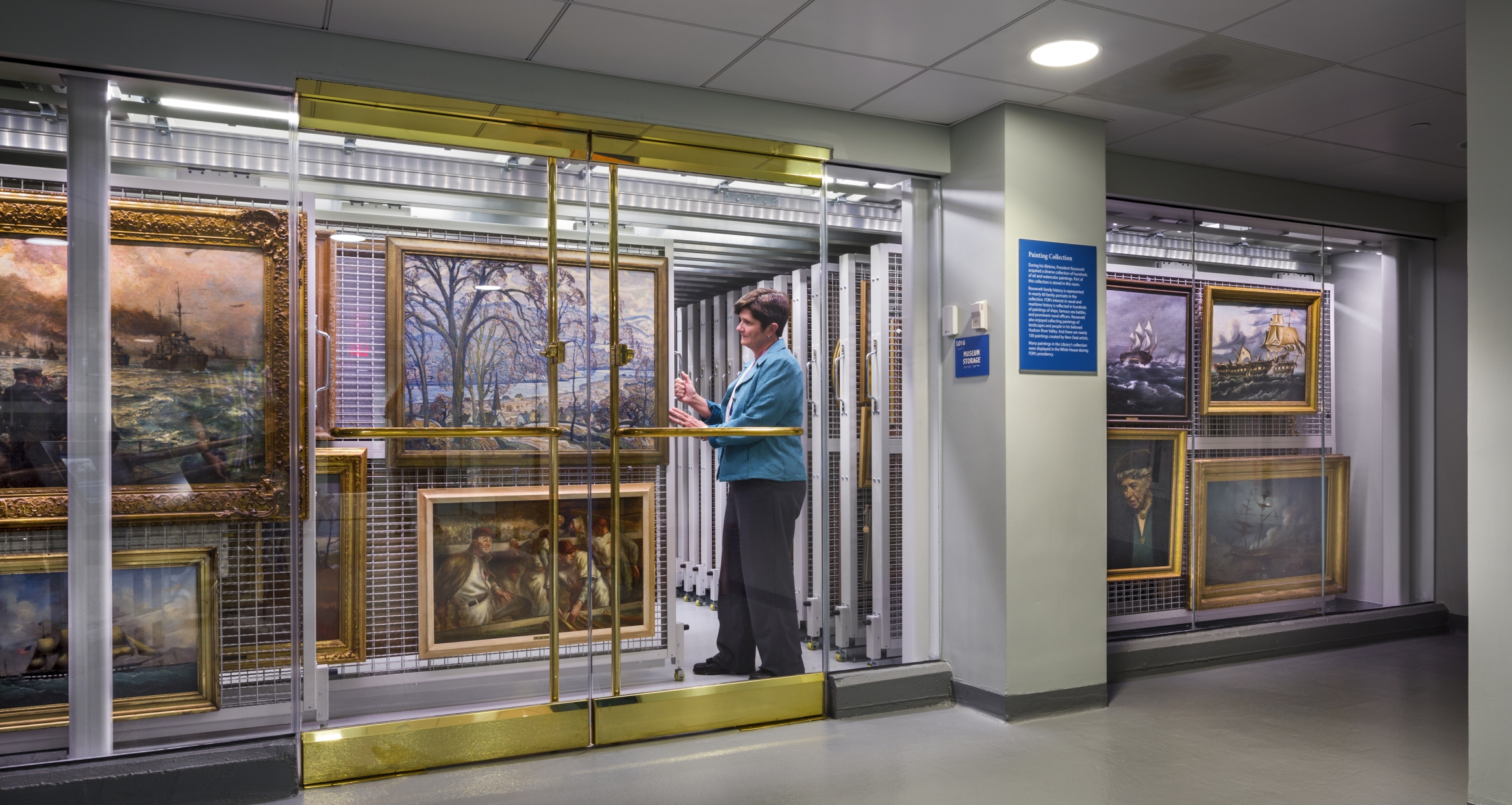 Archival Standards
National Archives and Records Administration
National Archives and Records Administration
Specialized systems ensure the security, physical integrity, and accessibility of media and artifacts.
The control of temperature and humidity is vital to preserving artwork, books and mixed media, and other archival materials. Cooler temperatures and low relative humidity levels have been shown to significantly extend the life of printed materials. NARA has stringent requirements for humidity, temperature, gas infiltration control, and fire protection for all collections entrusted to the agency's management.
Archival storage often also utilizes compact shelving systems to house more linear feet of materials than traditional book stacks. Institutions challenged by severe shortage of space at their primary sites, such as the Library of Congress and the Smithsonian, maintain climate-controlled archival storage facilities off site.