The Secret Is Out
Center for the Sciences & Innovation (CSI)
"What will science education look like in 20 years?" We don't have a crystal ball... but our research reveals how the built environment impacts teaching, learning, research, and community. Watch Trinity faculty and students describe what their new building inspires and enables them to do better than before.
Advancing Mission
STEM Research
Design Impact of STEM Buildings
Since the opening of the Taylor Science Center in 2005, Hamilton College has seen a 33% increase in STEM majors - a rate nearly twice the national average. Our analysis of the data - statistical indicators maintained by various campus offices, including Admissions, the Dean of Faculty's office, and the Registrar's Office - assessed the impact of our STEM facility design on multiple organizational goals, including student satisfaction, faculty turnover, and grant funding. 
STEM Research
Research
Advancing Mission
Recruiting
A dynamic and inviting building makes it clear that STEM has a high priority on campus, and inspires everyone to greater challenges.
Advancing Mission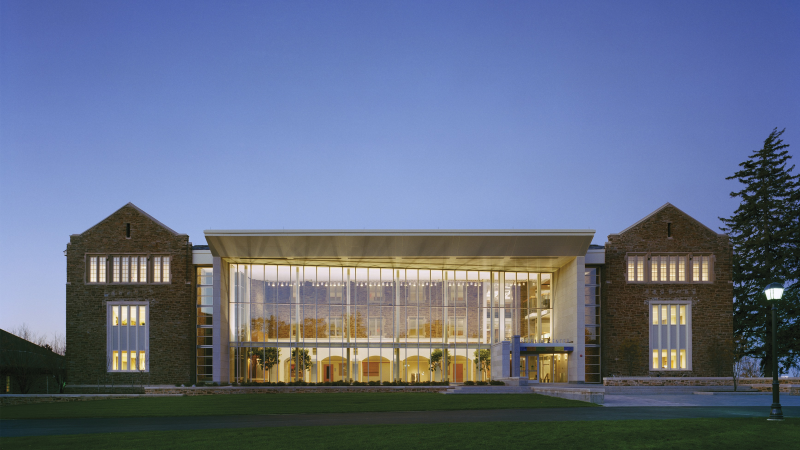 The most successful colleges and universities we know with new STEM (Science, Technology, Engineering, and Math) buildings have not merely built new buildings, they have rethought them from the ground up. These institutions have radically redesigned them — either building entirely new structures or dramatically renovating existing ones — in ways that have improved professors' teaching and students' learning processes. The impacts, which EYP has tracked during the last 10 years and chronicled in our formal research studies, have been eye-opening in four dimensions: student enrollment and retention; faculty recruitment; learning experience; research and collaboration opportunities.
Design Research in Action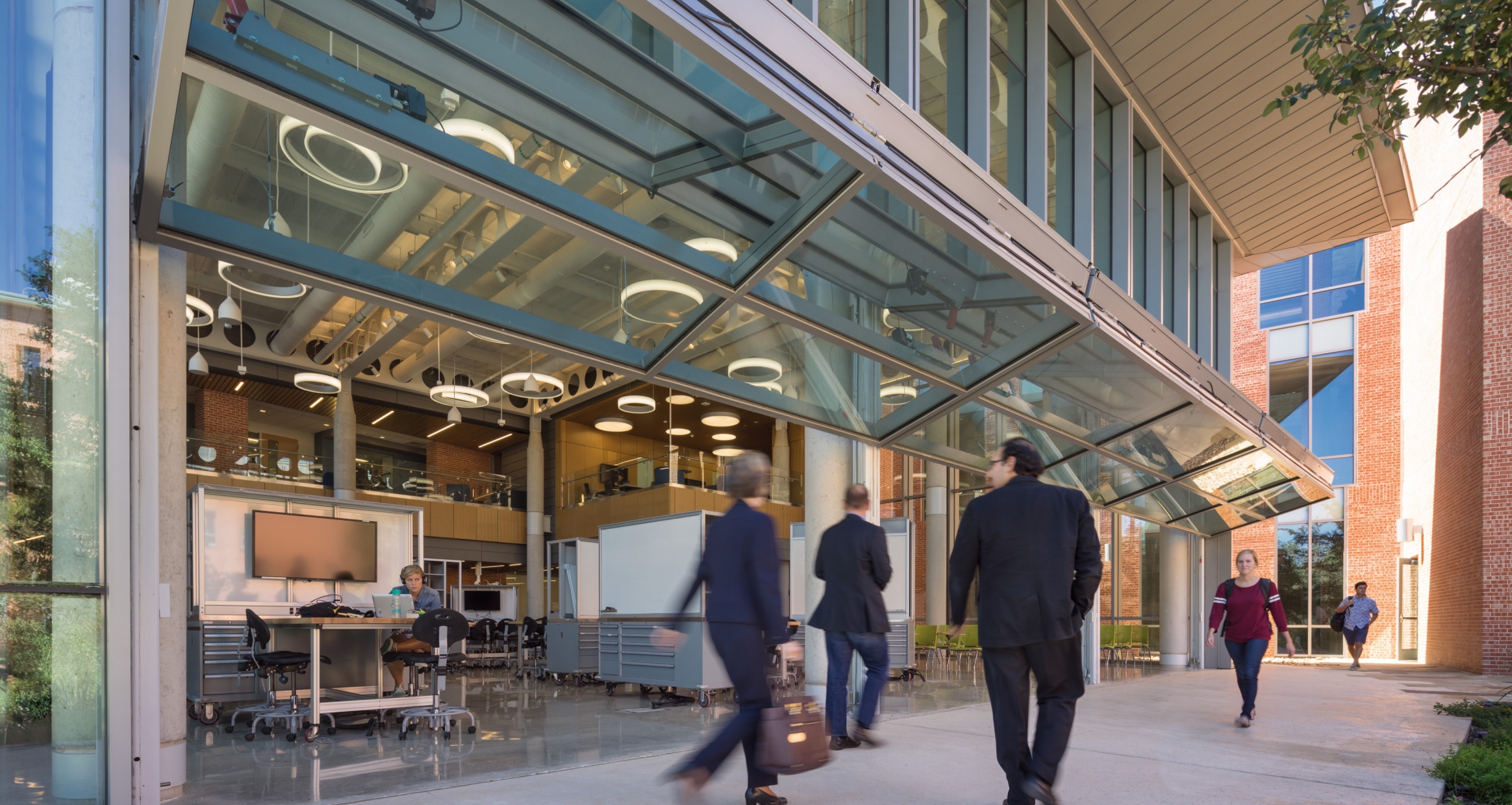 Our latest white paper reports on the new genre of STEM buildings invigorating campuses.
STEM Research
Advancing Mission
The faster that students get access to research, the more they'll stay with science. Only 40% of students who come in with a declared major in science actually graduate with that major, so if we could just get 10% more of those students to stick with science, our nation wouldn't have a shortage of people with STEM skills.

Charles Kirby, FAIA, LEED AP BD+C