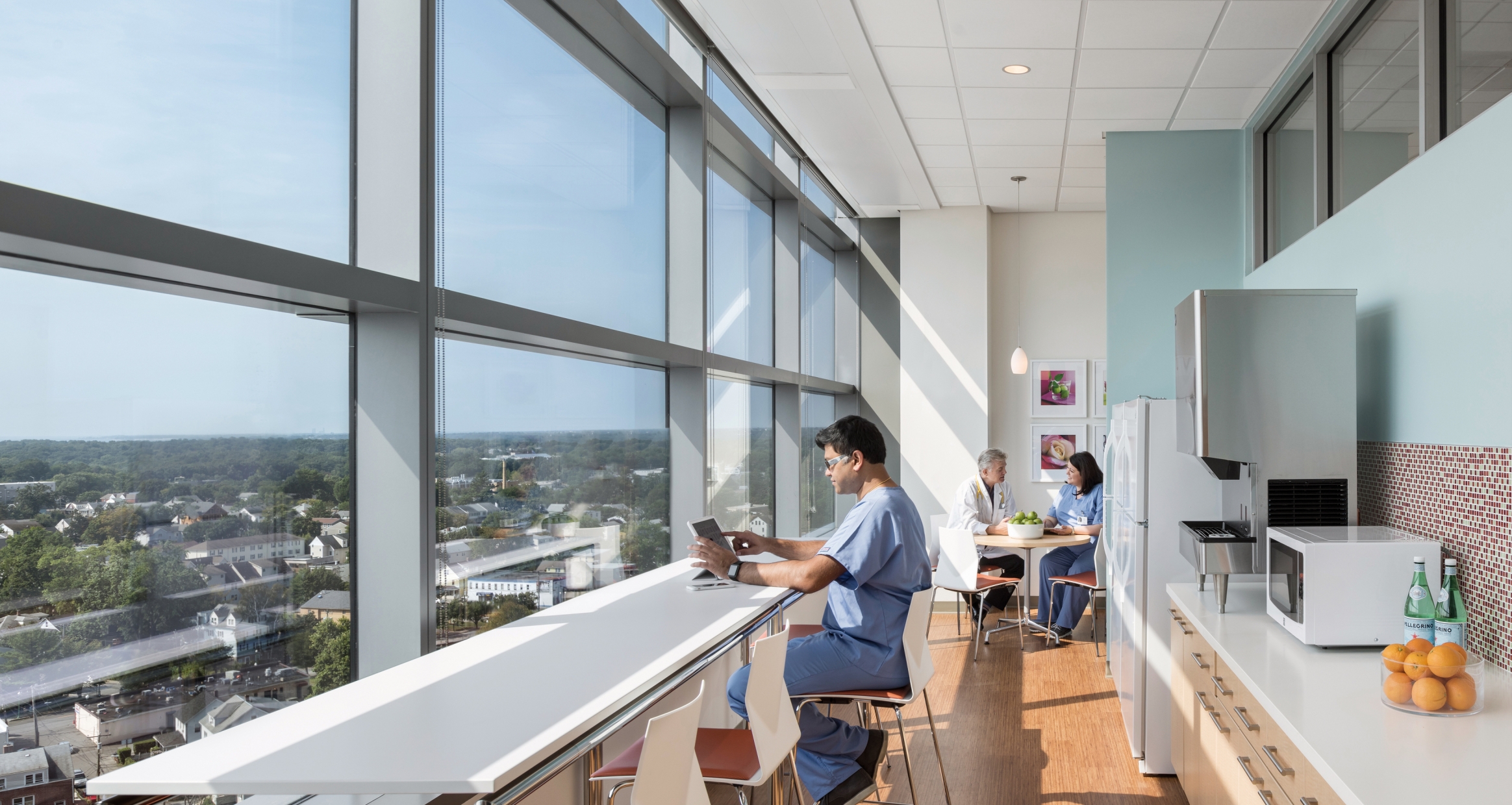 Promoting Patient and Practitioner Health
Stamford Hospital
Our evidence-based design approach, including partnerships with organizations like Planetree, had led to a growing awareness of the link between design and well-being. In this article from Medical Construction & Design, Lead Designer Tushar Gupta and Research Director Laurie Waggener provide snapshots of some recent projects and features that address these issues.
Well-Being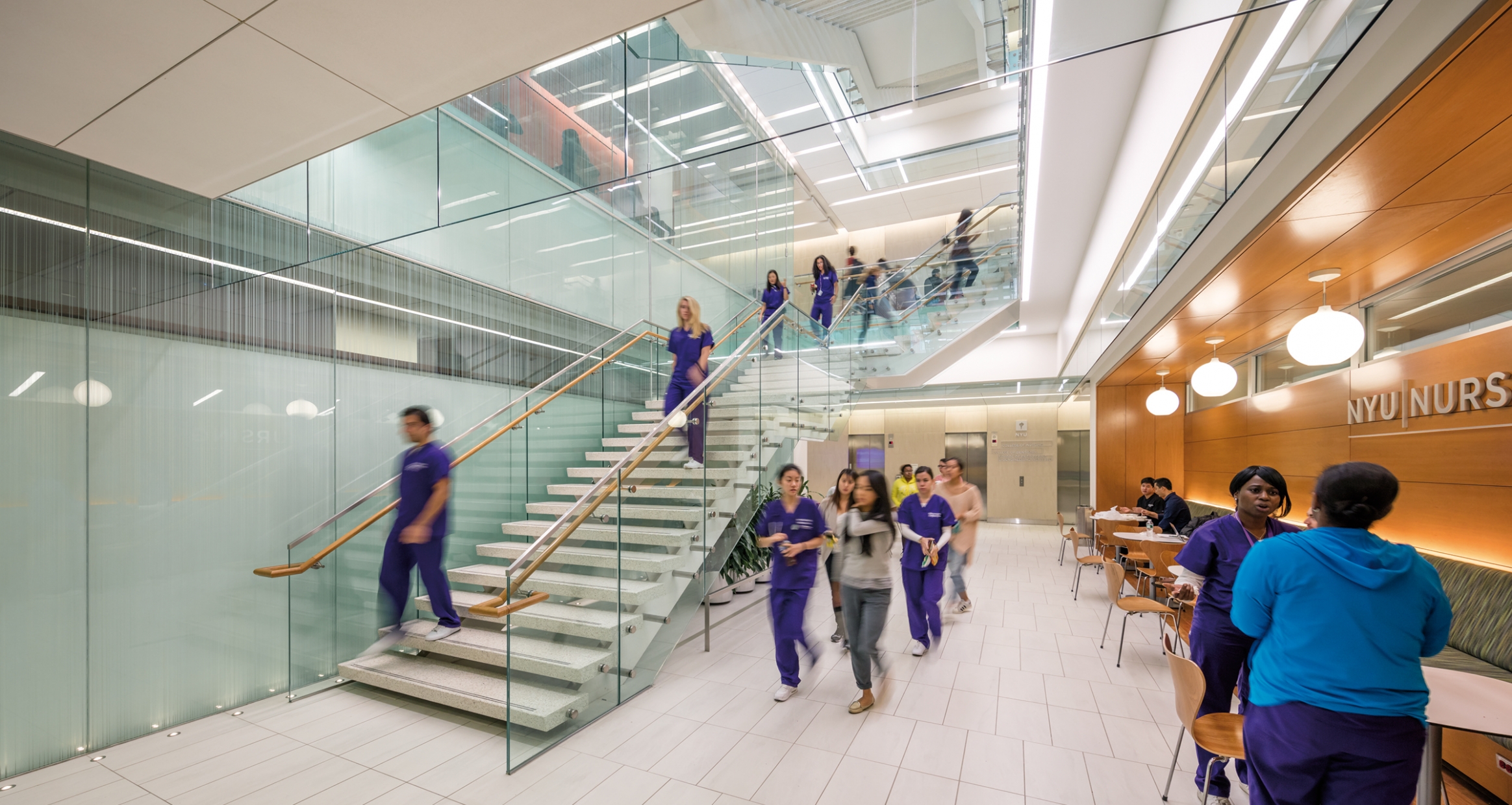 Interprofessional Opportunities
New York University
Creative learning models bring students together across programs so they can learn to efficiently work together as a team to optimize patient care.
Collaborative Space
Advancing Mission
Featured Well-Being News & Publications
Featured Well-Being Projects