The client sought a signature design to enhance its identity and advance the profile of its renowned arts programs. The design collocates studio arts, music, performing arts, and an art gallery along a major interior "avenue " to foster an arts community that encourages students, faculty, and visitors to explore the limitless possibilities of creativity.
The iconic building is defined by three distinct forms. The art gallery, which gives the building its unique identity, is characterized by a cylindrical form graced by an outdoor sculpture garden. The studio/classroom wing, with its gently curvilinear form, is located at the opposite end of the site to give students some privacy from visiting crowds. A distinctive rotunda serves as the entrance into the academic studio wing and as an informal gathering space for the students. Lastly, a recital hall, dance rehearsal space, and black-box theatre comprise the performance wing, which connects the gallery and studio spaces.
Awards & Honors
Design Award - Grand Honor

McGraw Hill Design Award - Merit (Best of Cultural, Museum & Entertainment)

Merit Award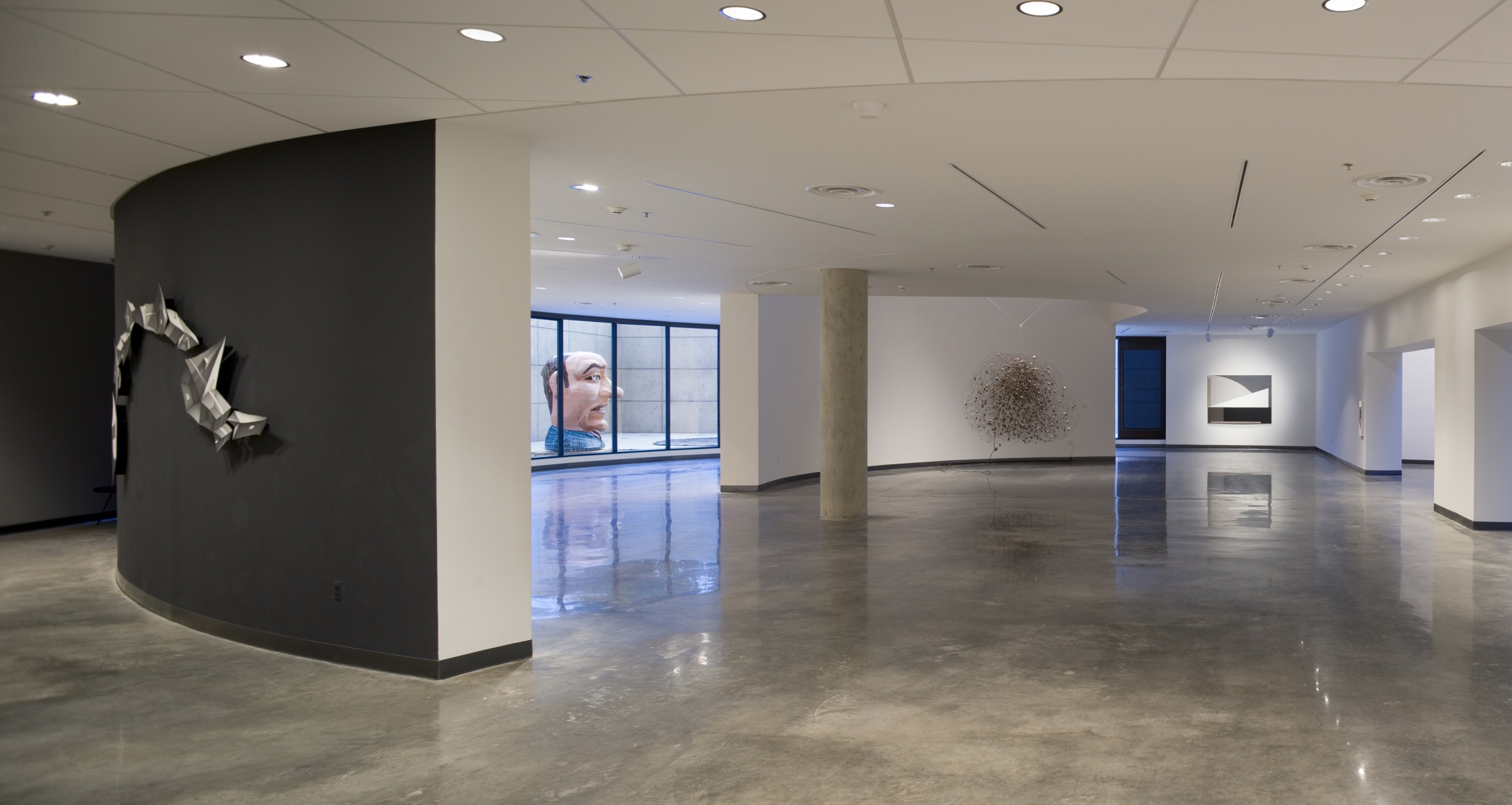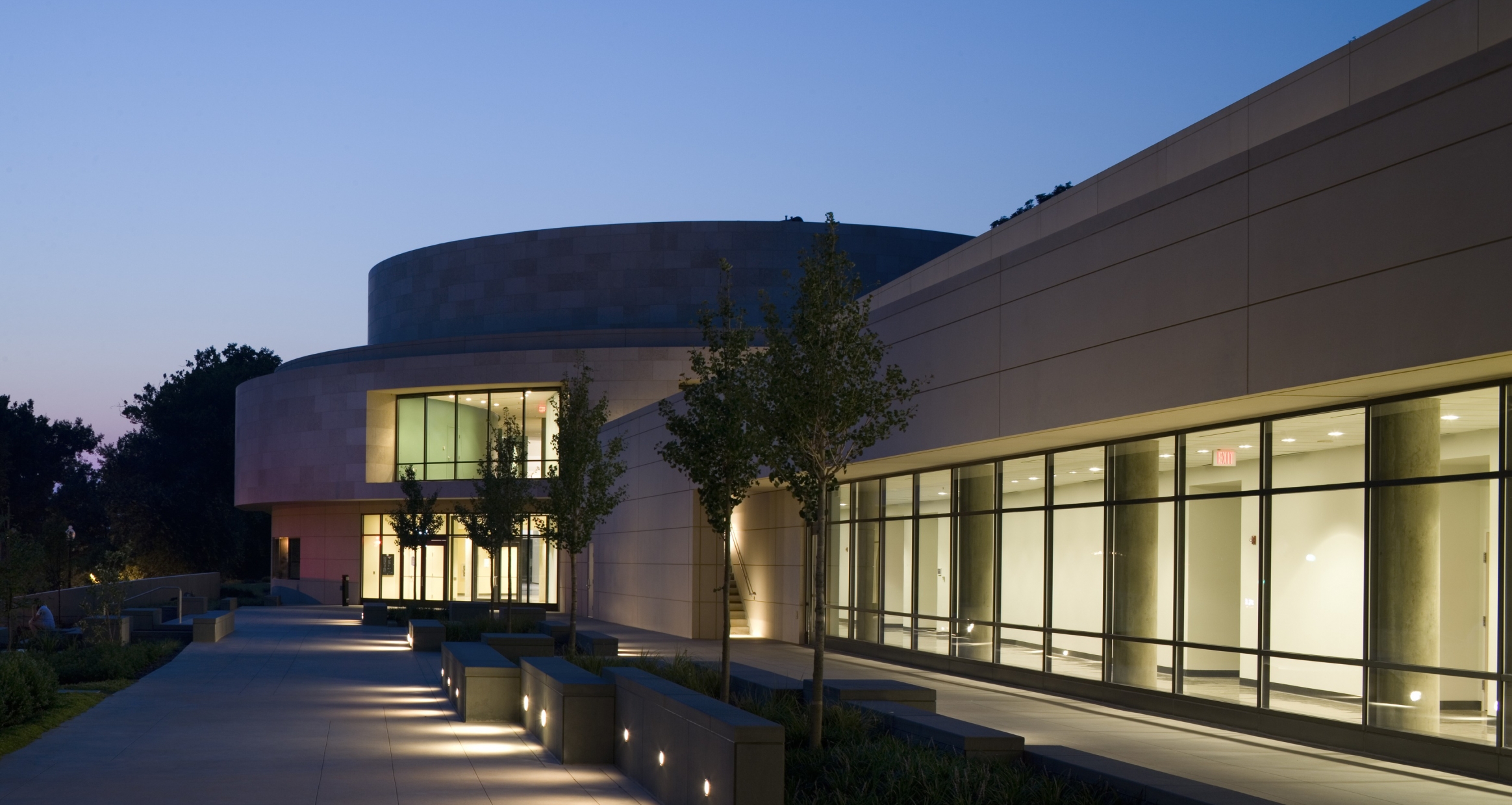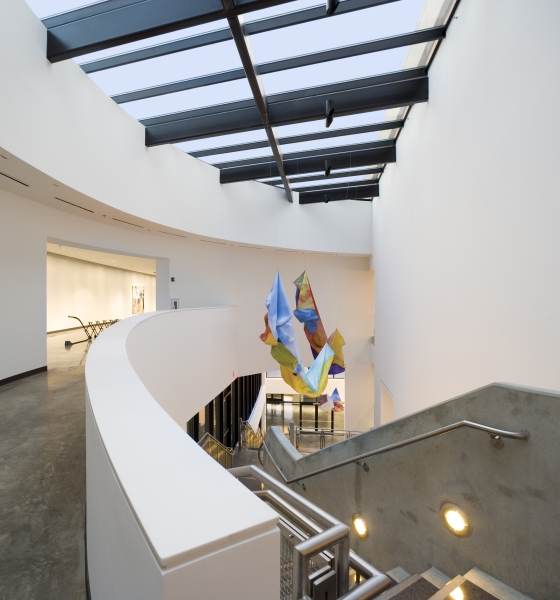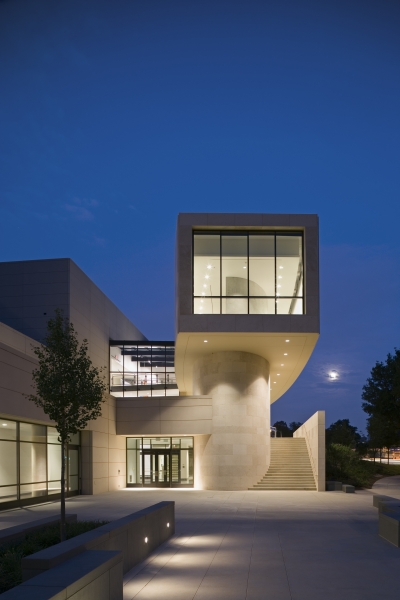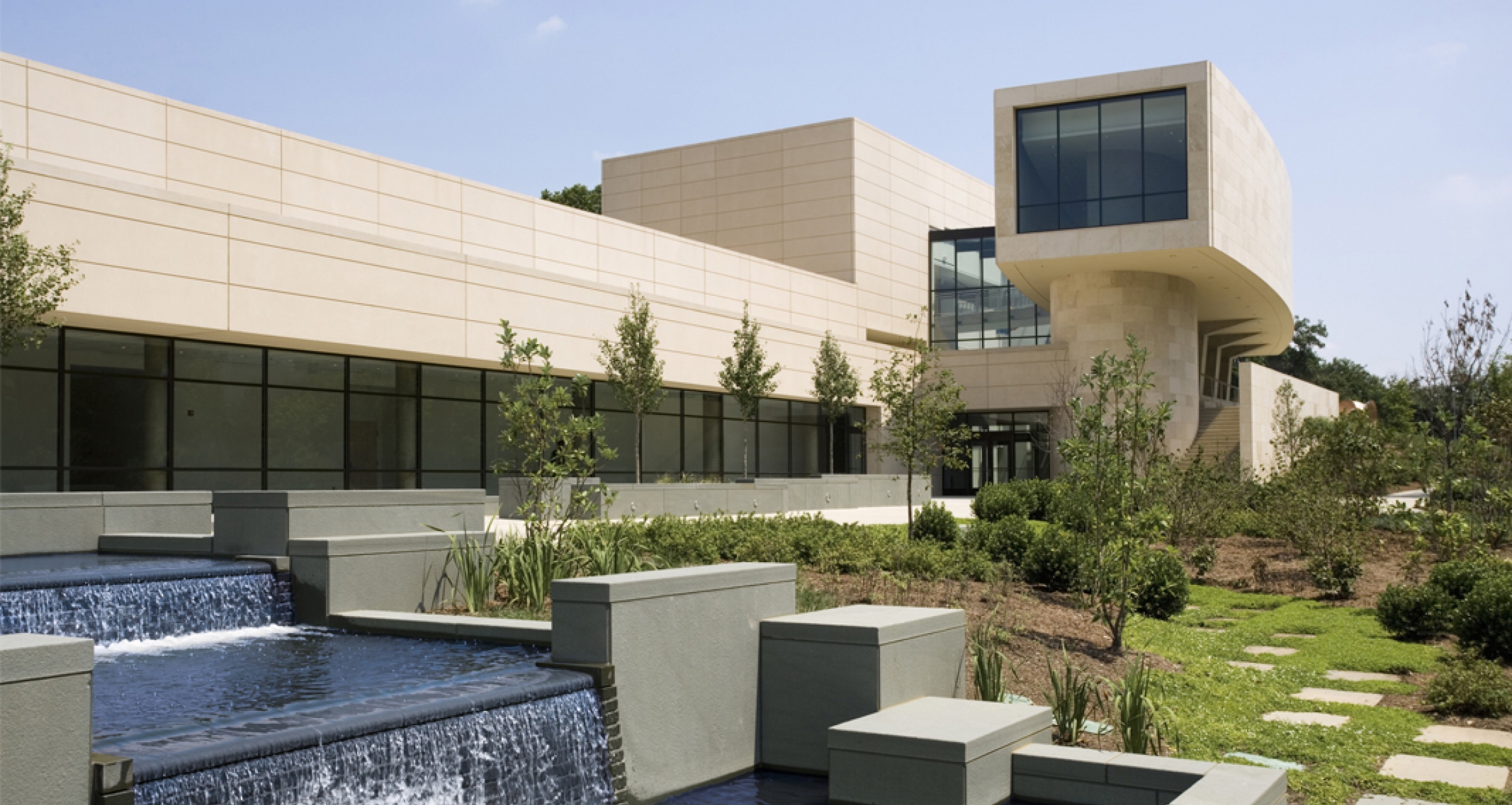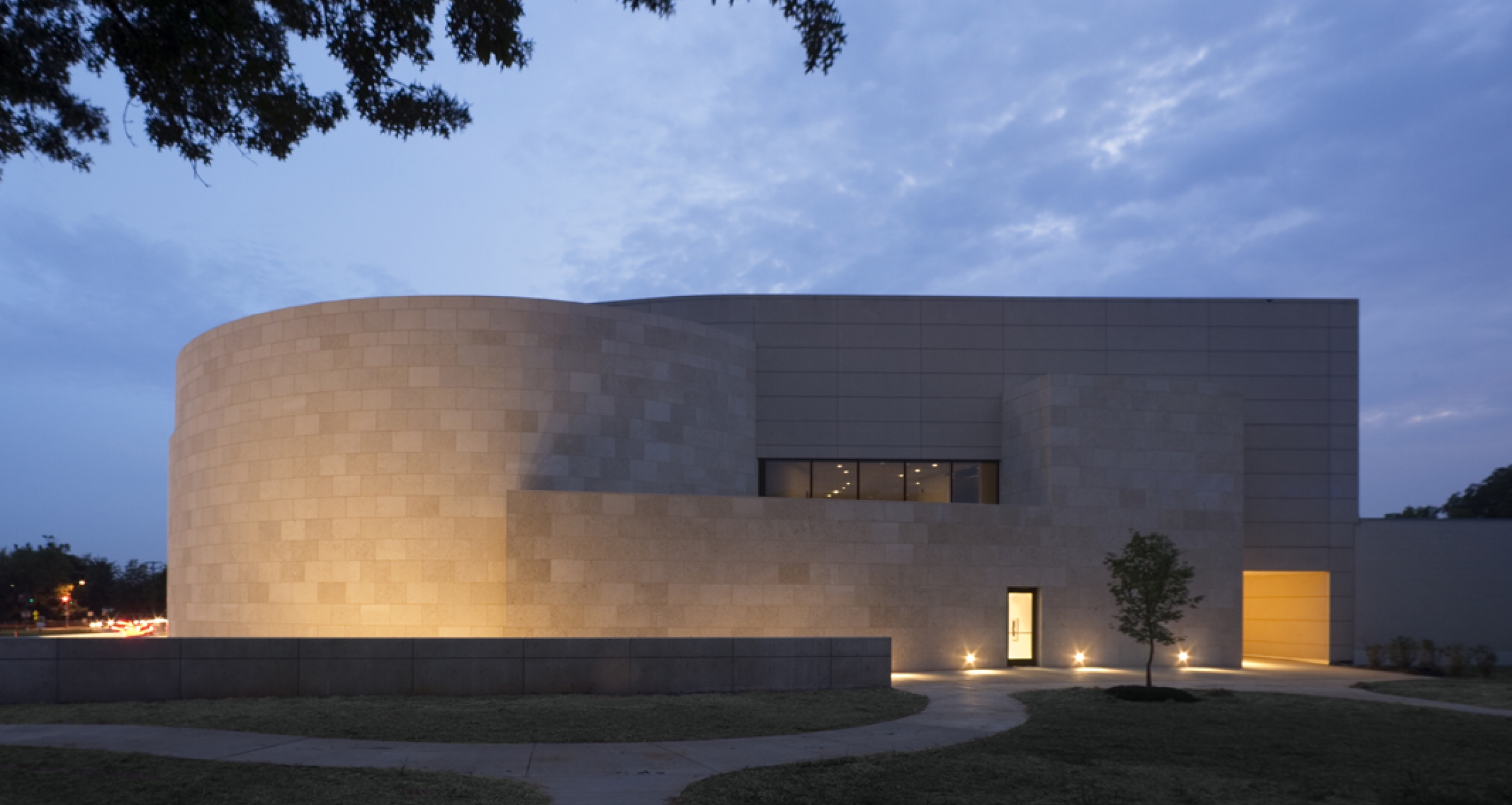 The design of Katzen plays a significant role in transforming a visit to the museum into an immersive arts experience.
Community Impact
Advancing Mission
Collaborative Space
It provides fitting focus on the centrality of artistic creativity to the human spirit. And my, when seen from certain points of view, it cuts a beautiful profile against the evening sky.

Benjamin Forgey
The Katzen Arts Center Celebrates Ten Years of the Arts
American University recently interviewed students about their memories of building artistic communities in the Katzen Arts Center.
Community Impact
Environmental Controls
In keeping with their distinct functional requirements, each of the Center's three wings is designed to support different acoustical, air-handling, and climate control needs.
In the studio wing, space air-pressure differential and outside air dilution and exhaust maintain the indoor air quality for classrooms, offices, art studios, sculpture and ceramic areas, photography labs, and woodworking and welding areas, preventing the spread of gaseous odors from room to room and throughout other spaces in the building. Strict acoustical requirements (NC 25) isolate sound within the various performance spaces and their backstage areas. Despite wide fluctuations in building load (depending on the number of users), automatic building systems maintain different environments for each space by monitoring and controlling air temperature, humidity levels, and the amount of outside air entering the space.
Building Performance
Project Tags
Further Reading
The Washington Post

The American Institute of Architects