Innovative Teaching
See how Sociology Professor Sandra Enos teaches "Community Engagement and Service Learning" in the Ideation Lab.
Innovation
In Their Own Words
Bryant's IDEA Program is a 3-day intensive workshop that focuses on team-based activities and how to use the creative process to address a real-world problem in business or the community.
Innovation
Featured Academic Innovation News & Publications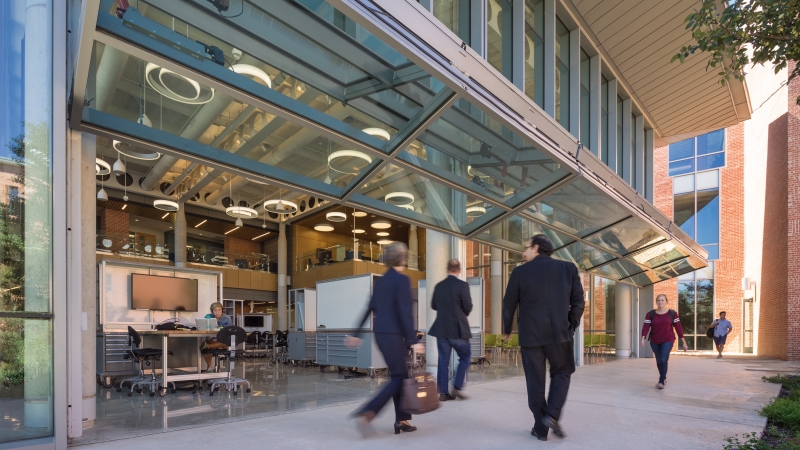 Kip Ellis,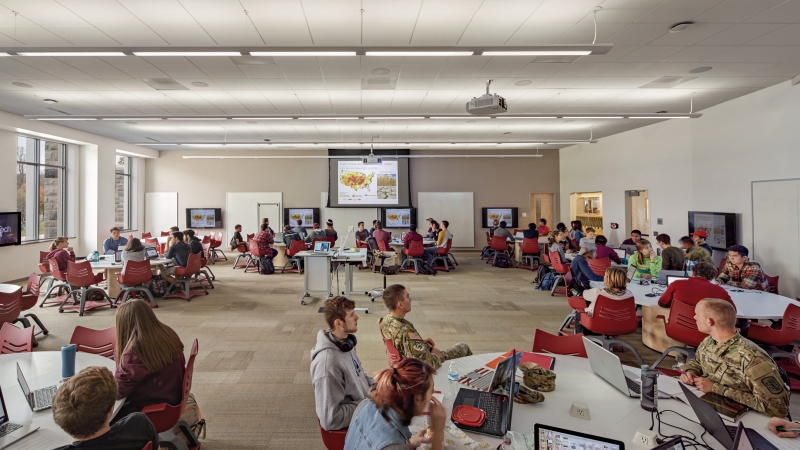 Tradeline explores how Virginia Tech is leading the way to transforming the collegiate academic experience with an EYP-designed facility.
Featured Academic Innovation Projects
Designing innovative, forward-thinking learning environments with students in mind creates stronger opportunities for student-faculty interaction, enhancing the academic environment and fostering success.

John Baxter, AIA, LEED AP