Reinvented for Children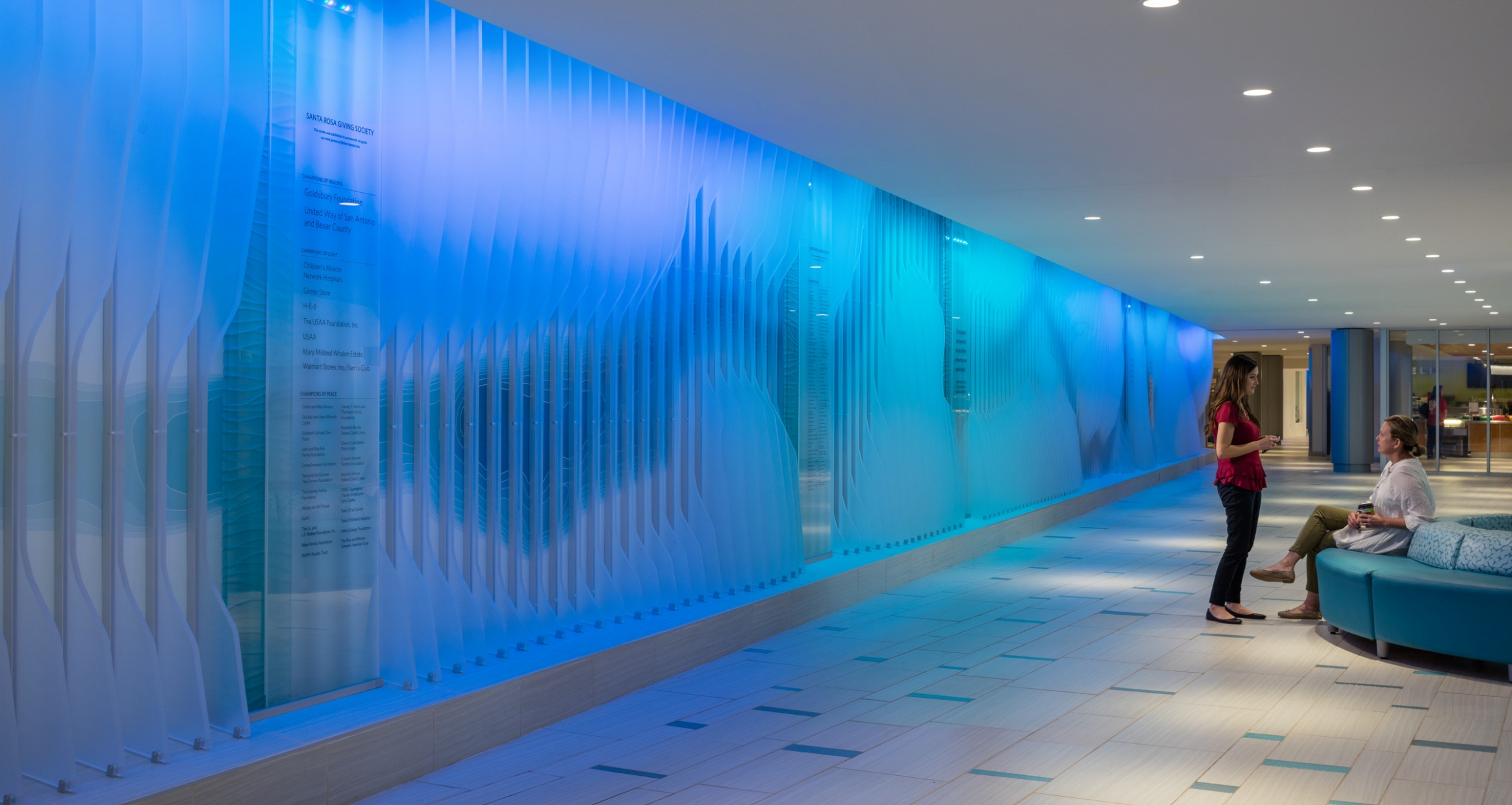 CHRISTUS Health
Living in your hospital while rebuilding it is one challenge. Transforming it from adult and pediatric care to a dedicated children's hospital is another. See how we helped CHOSA accomplish both in Healthcare Design.
Modernization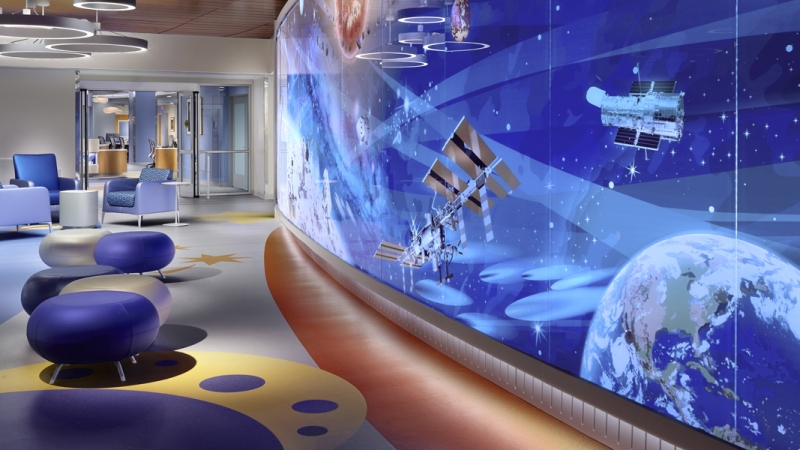 Environmental Graphic Design (EGD) reinforces the "Well Building" concept that has become central to so many building designs. EGD is also an excellent way to extend the conversation of the sustainability of buildings to elements we all need to live and flourish within the built environment. Through strategic EGD installations, we can encourage people to make healthy choices throughout their day while simultaneously helping clients subtly promote wellness.  More
Dedicated Treatment Areas
Stamford Hospital
Community demographics help shape emergency departments. Supporting 65,000 annual visits, Stamford Hospital's ED is the first in its area to dedicate spaces for cardiac, behavioral health, trauma, and pediatric treatment. The Pediatric ED, for example, is specifically designed to address the unique medical and emotional needs of children, from newborns to teenagers, to help make distressing situations less traumatic.
Healthcare Design Research
Experiential Design
St. Jude Children's Research Hospital
Interactive elements engage users, giving them a sense of control over the environment.
Rising to the Challenge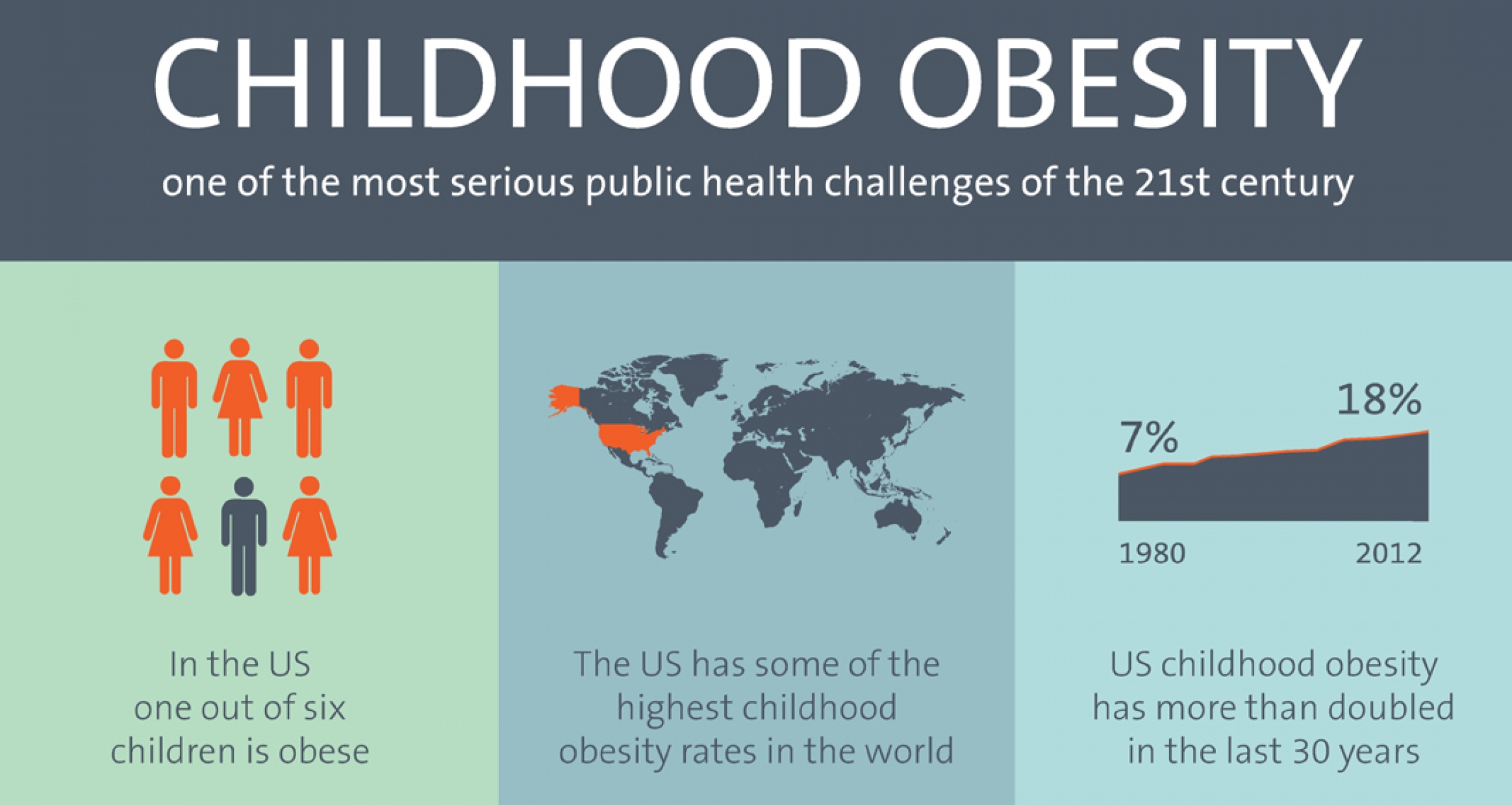 The growth of EYP's healthcare design practice is a means to a greater end: helping our nation meet the challenge of treating the increasing number of children with chronic diseases including obesity, diabetes, and cancer. We are working with clinicians on new programs and facilities to better manage such critical conditions through patient and family education as well as treatment.
Well-Being
Helping children get well – and stay well – inspires our drive for design innovation.

Kimberly Stanley, AIA