The Specialty Care Center project represents Phase 1 of a master plan developed by EYP and Baylor College of Medicine (BCM). Working with an existing footprint, the project's chief goal of rethinking operational processes led to the enhancement of the patient experience, improved efficiencies and throughput and allowed for greater flexibility of use and collaboration among clinic modules. Key strategies included minimized waiting time and perception, reduced travel distances, sharing resources, on and off-stage flows and access to nature.
The multi-purpose facility fully integrates and satisfies BCM's core values — to improve health by supporting a culture of knowledge and discovery that encouraged by transparency, collaboration, change and efficiency.
Building Facts
200,000 SF (Levels 1, 4, 9 and 10)
Emergency Department
Imaging Department
Surgical Center: 7 Operating Rooms
Clinics: 56 exam rooms, 3 x-ray rooms, 2 ultrasound
Neuroscience Institute w/ 54 exam rooms
Conference Center
Beauty and Function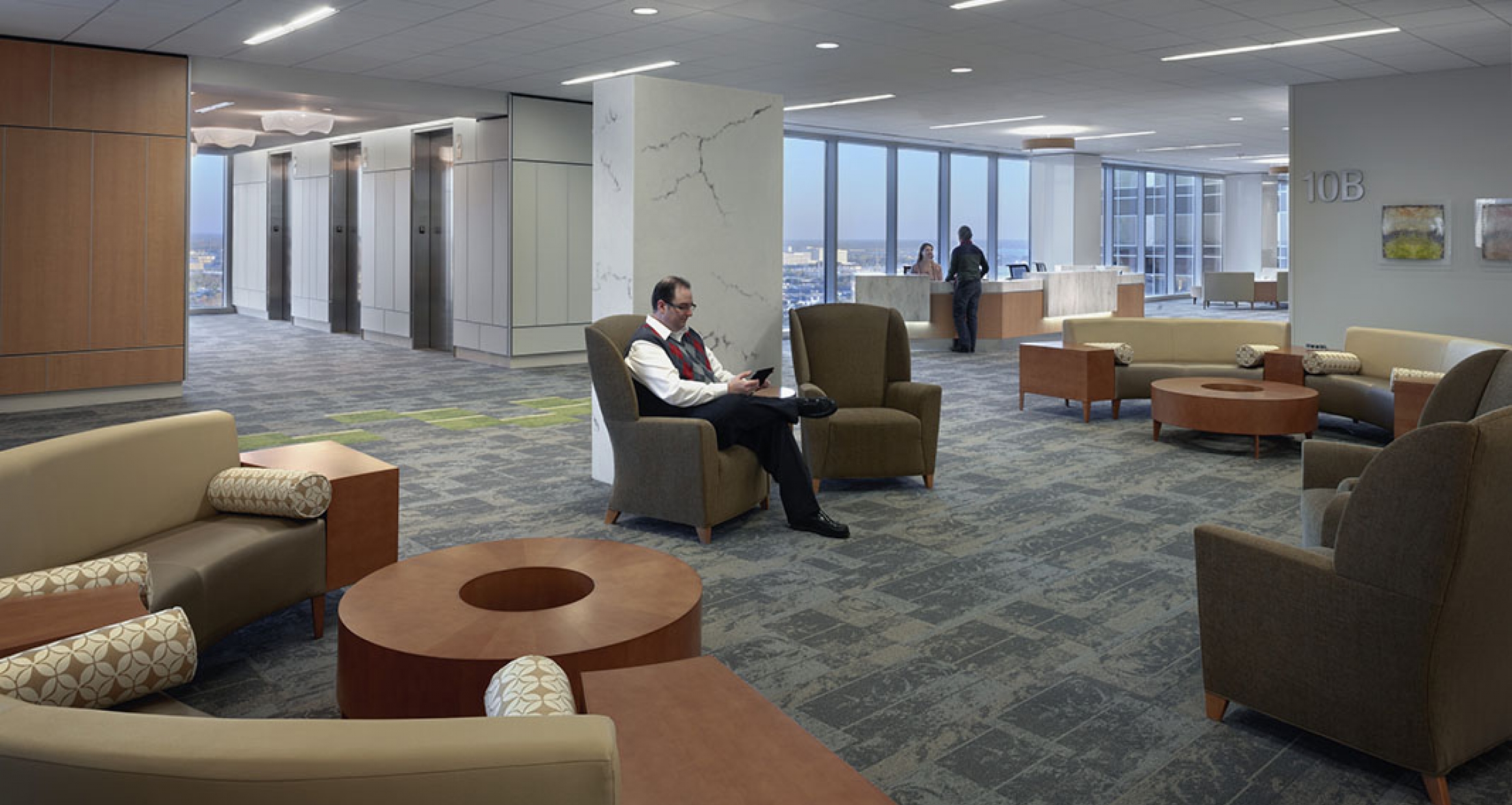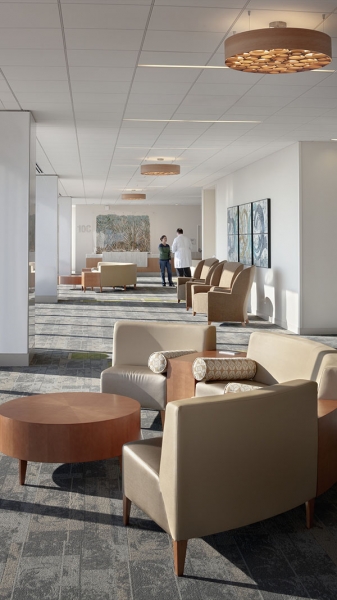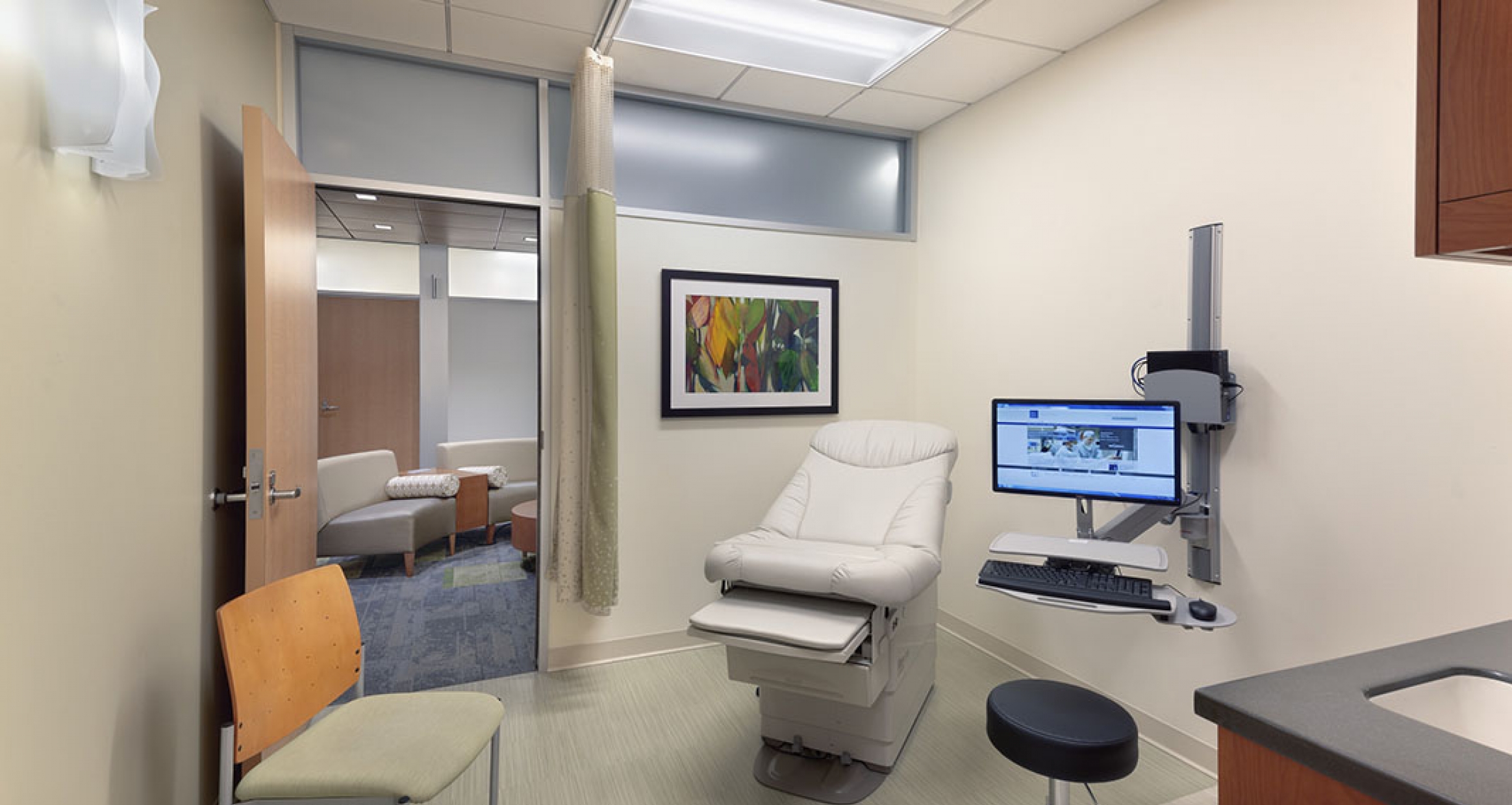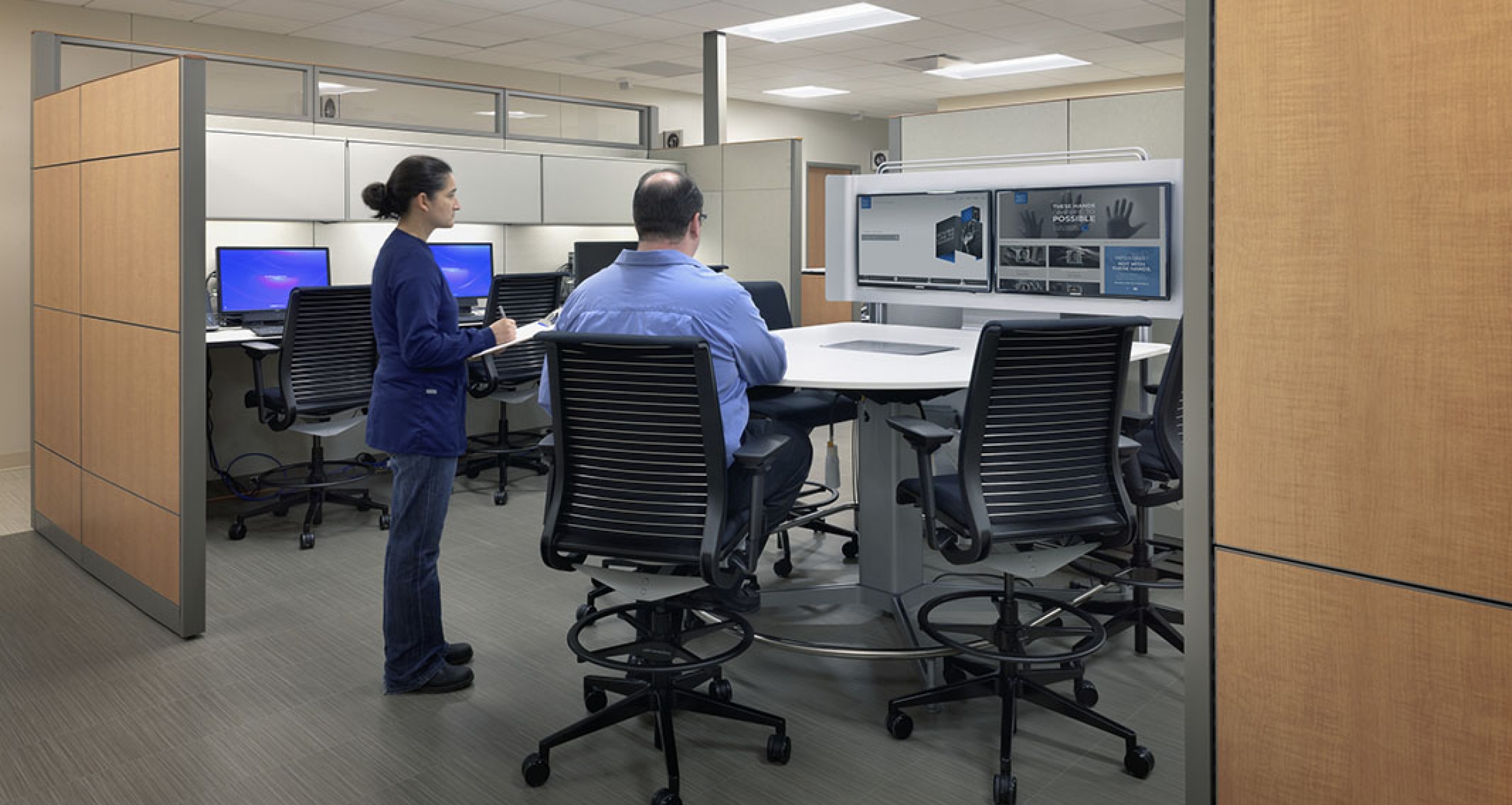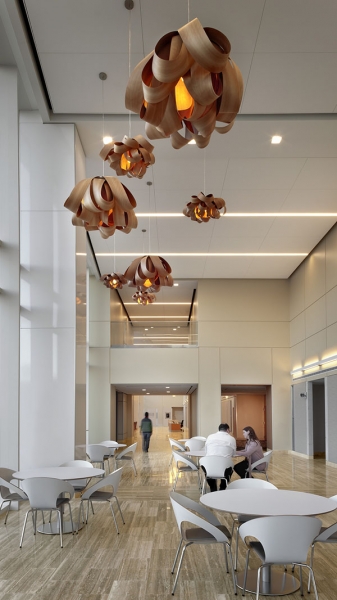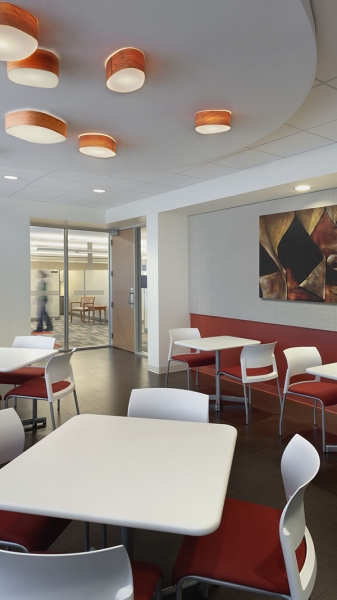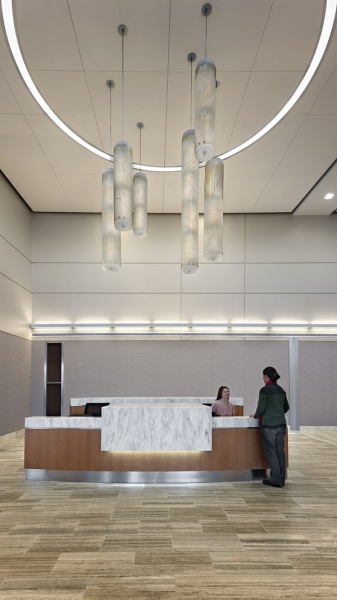 The interior environment expresses a contemporary and forward-thinking approach to the application of form, texture and lighting in a healthcare space. Visually appealing with light walls, organic forms and warm wood tones, the waiting spaces are further enhanced with engaging large-scale windows that allow visitors to experience naturally lit spaces, views to nature, and a connection to the community.