The University's signature academic building is designed to promote the entrepreneurial spirit that characterizes the College of Business brand experience for both students and faculty. its prominent site expresses Bryant's forward-thinking curriculum and immersive creative culture.
The facility is organized around the Innovation Forum, an immersive, highly flexible space whose furnishings and whiteboards can be reconfigured to support various group learning activities, enabling collaborative hands-on discovery. Reinforcing the concept that the building belongs to the entire university rather than to a particular department, the program replaces assigned faculty offices with a flexible Faculty Workshop – including conference and storage space – that any faculty member can use whenever they are in the facility to work with students.
A café located near the building's main entrance attracts students and faculty from all over campus, fostering opportunities for dialogue across disciplines.
Building Facts
50,000 GSF
innovation forum
faculty workshop
cafe
Awards & Honors
Illumination Award for Interior Lighting Design

Illumination Award for Energy and Environmental Lighting Design
Experiential Learning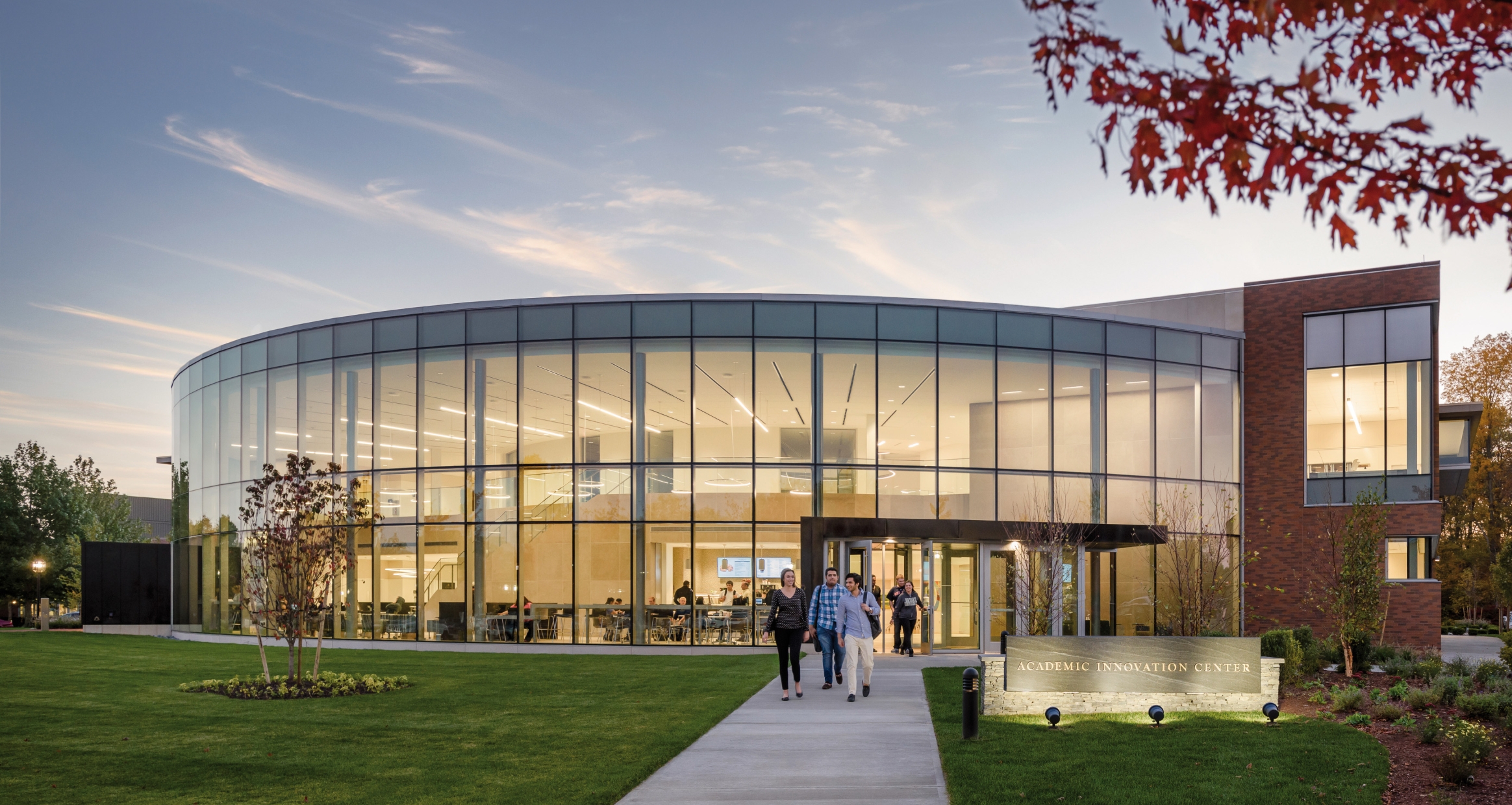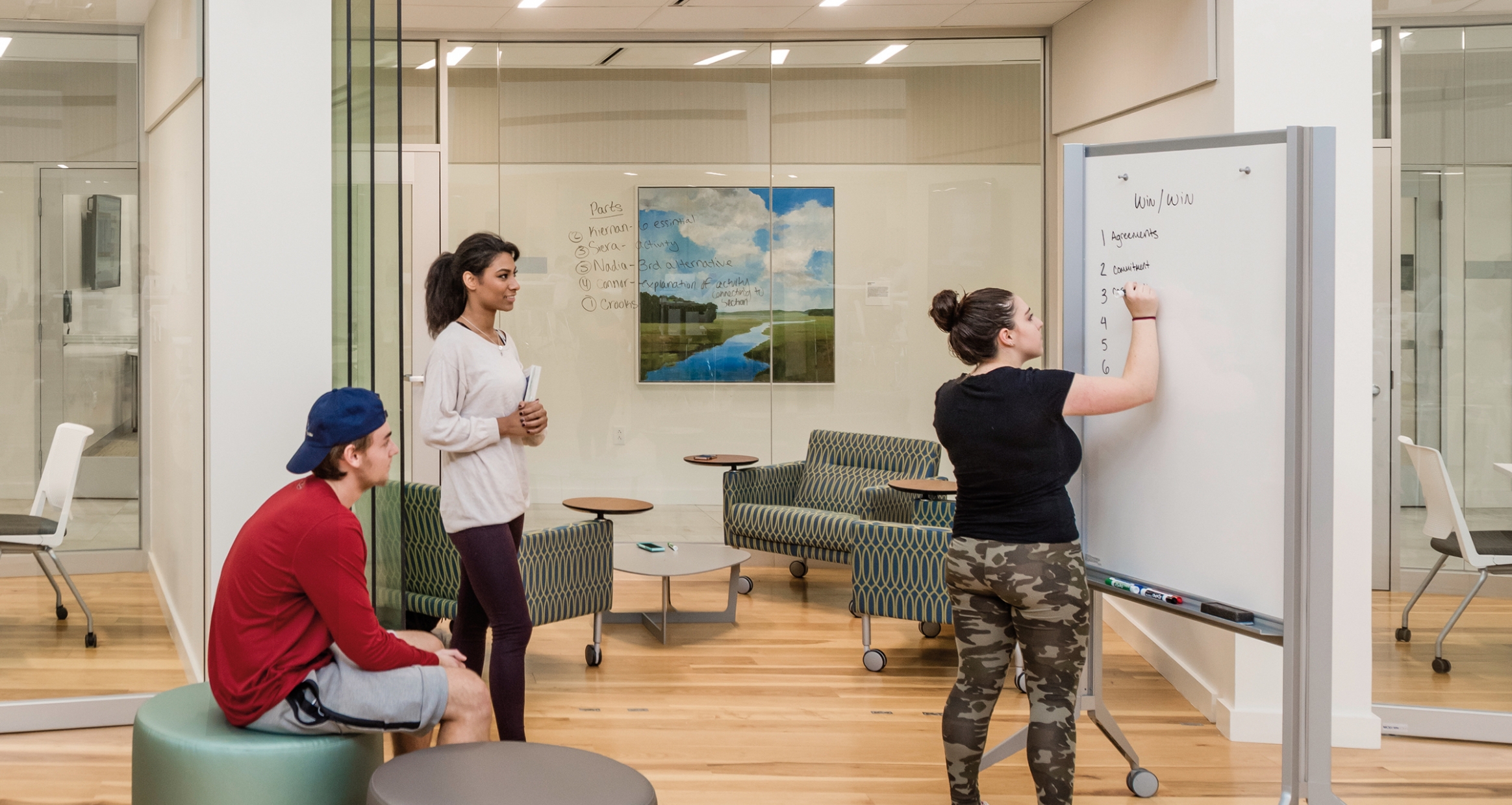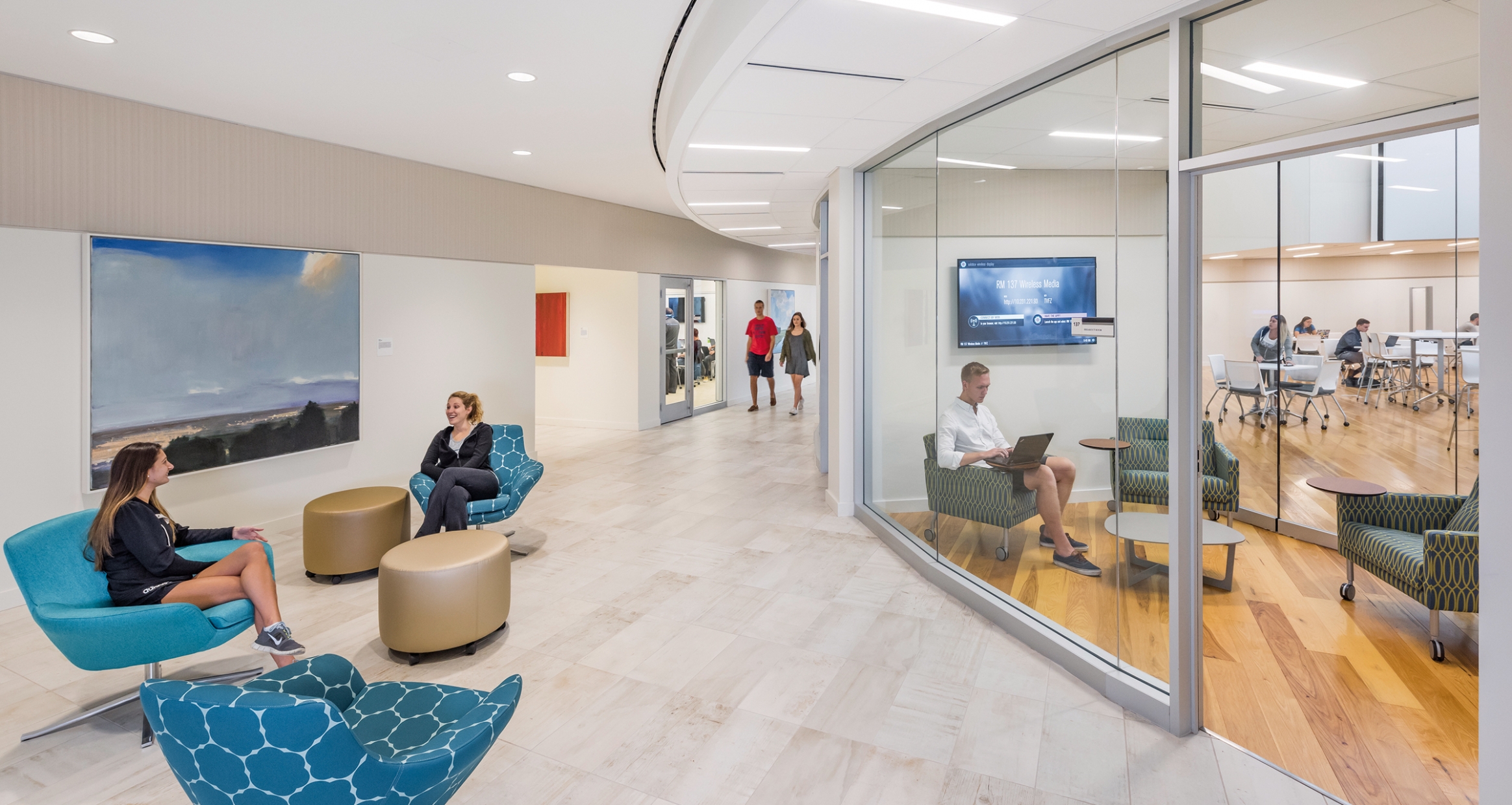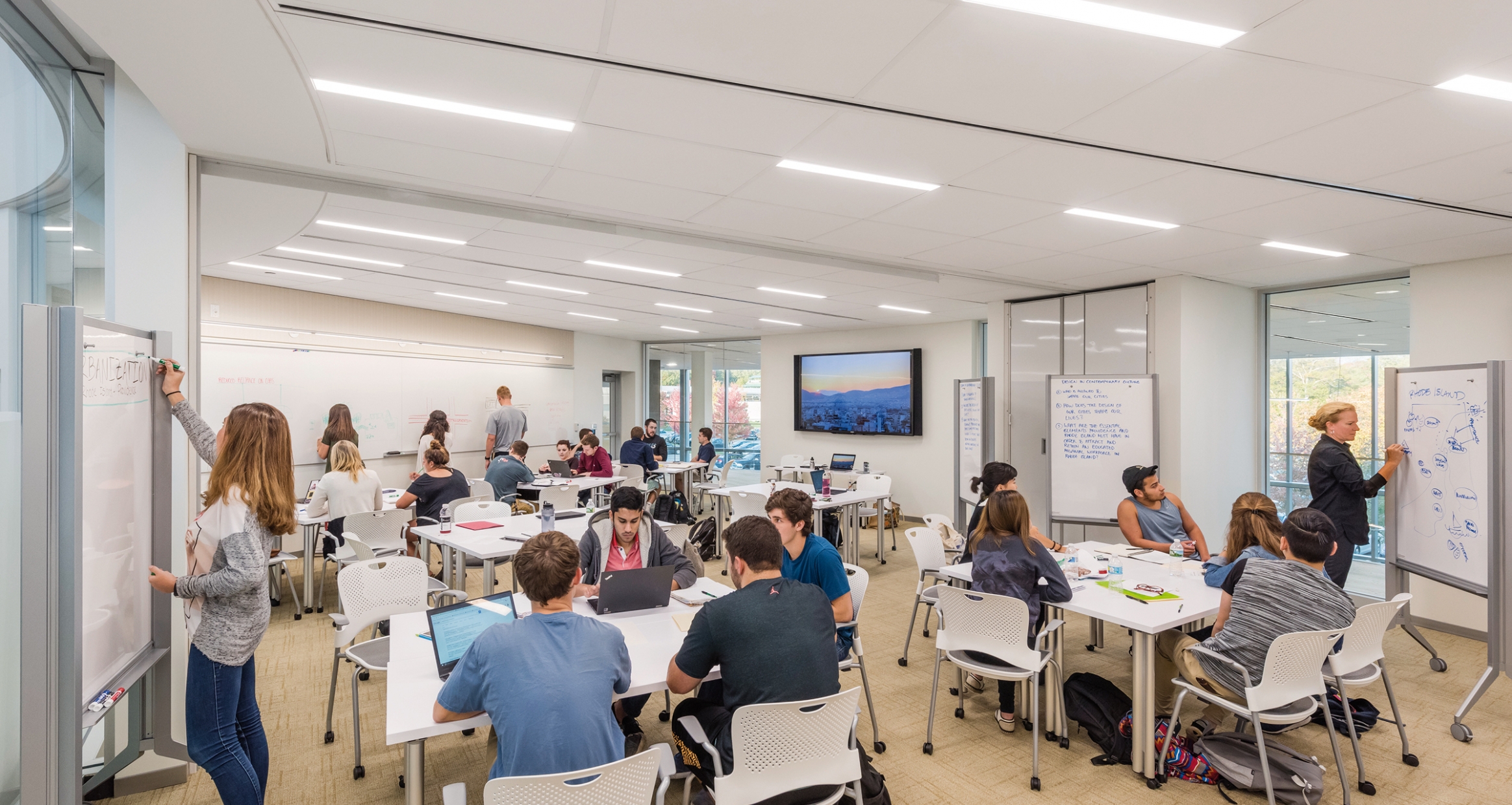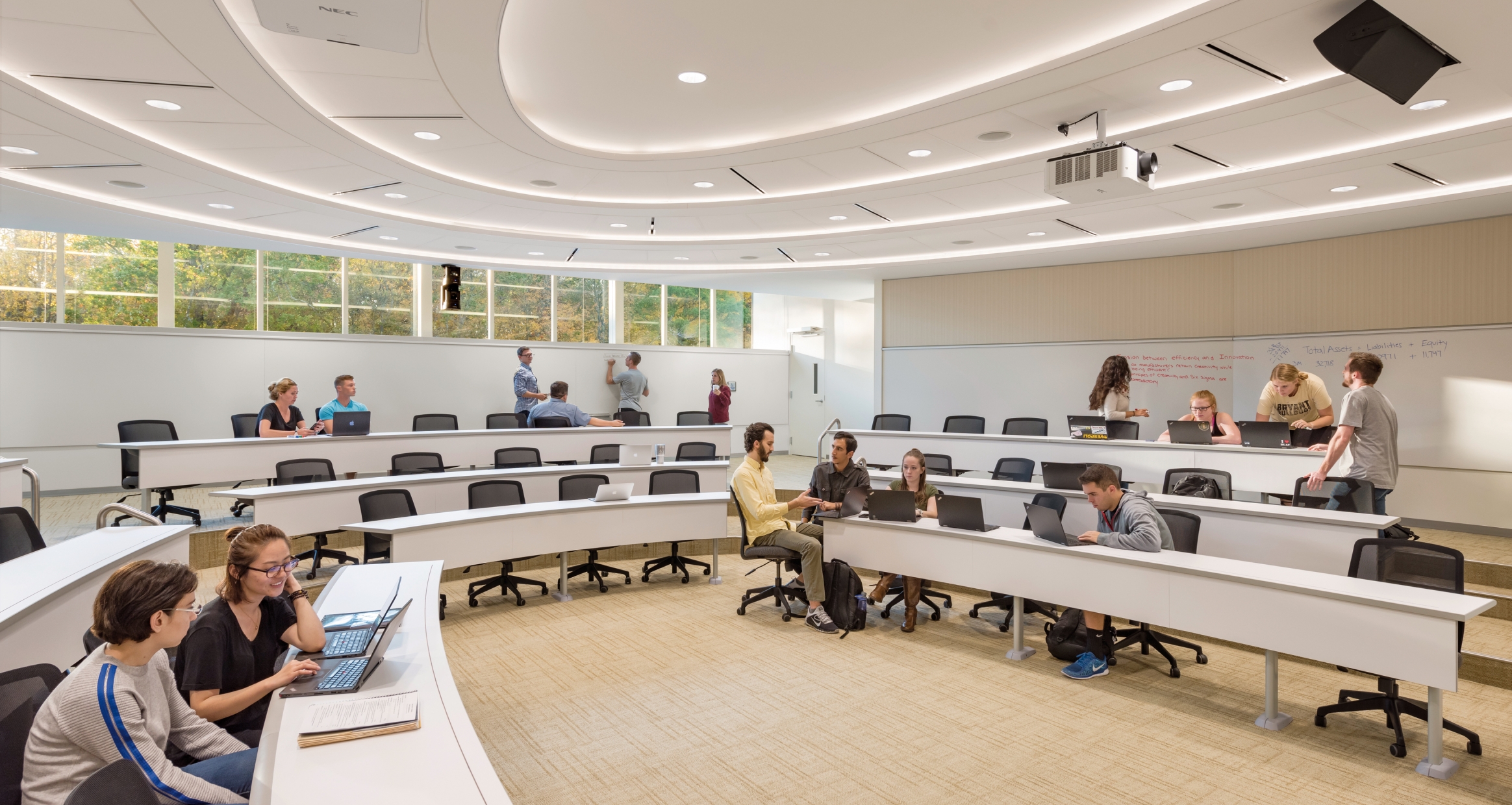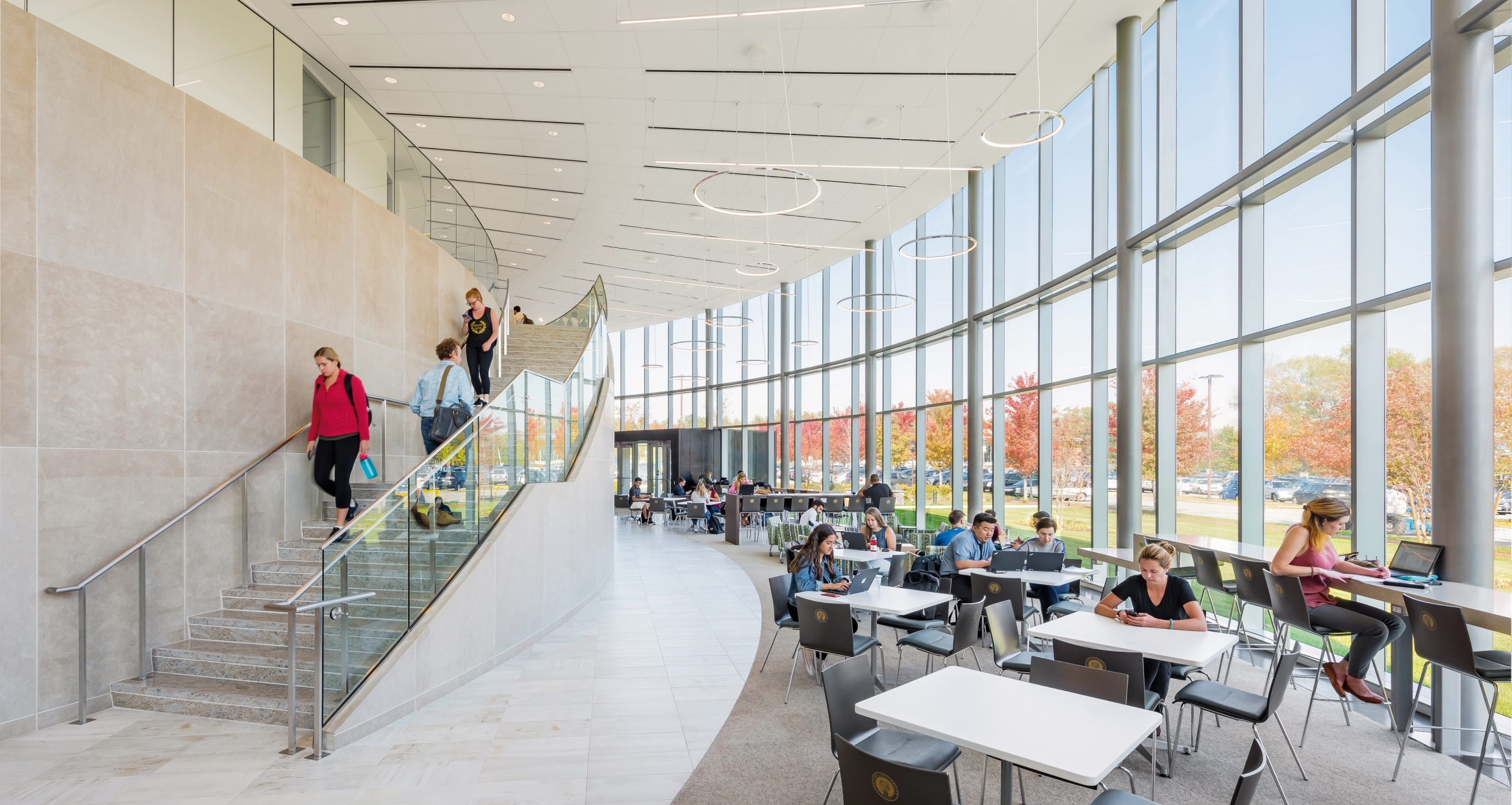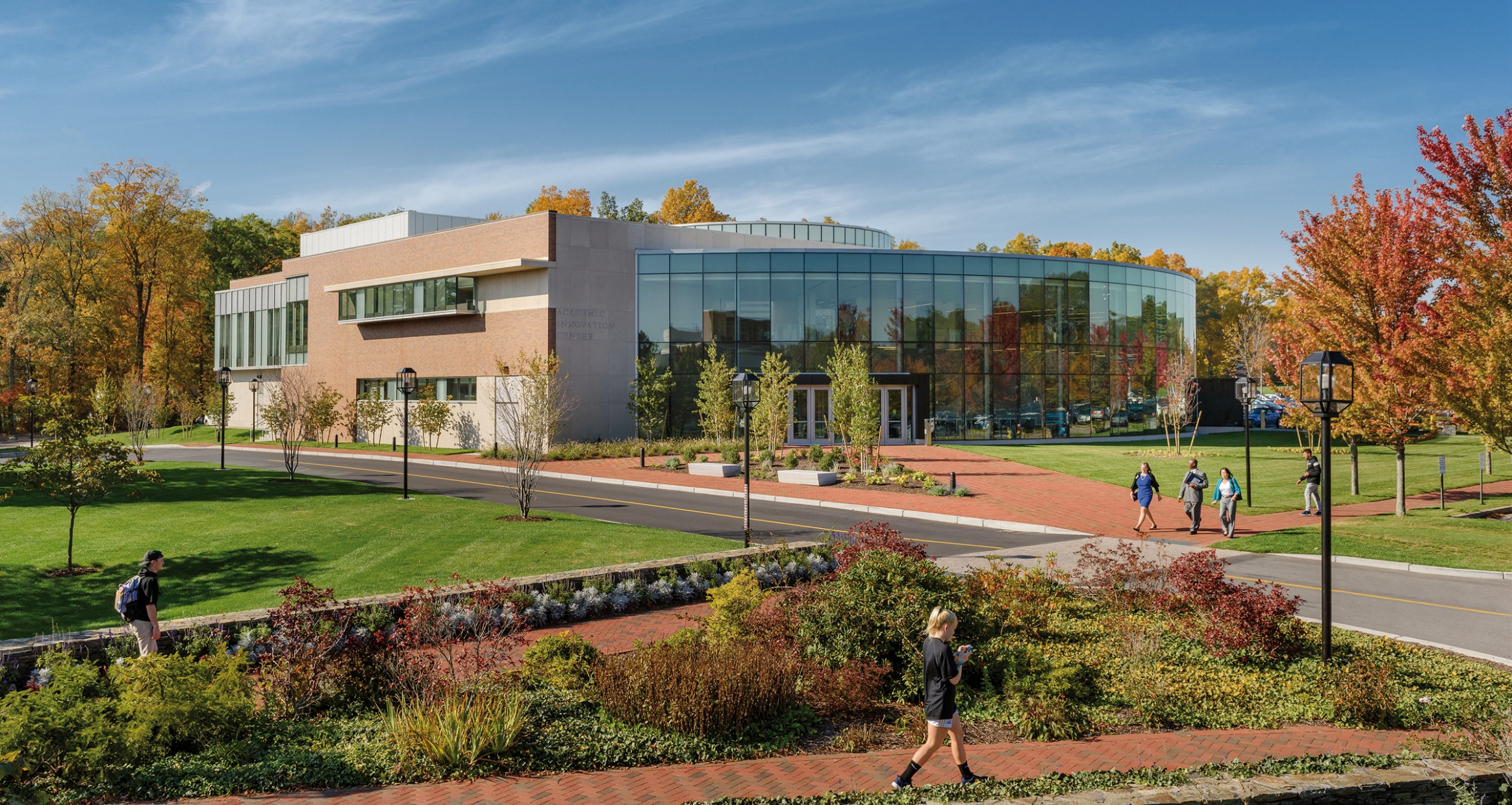 Bryant's student-centered learning community is nationally recognized for its forward-thinking approach to active, engaging education. Flexible, open, and technology-infused spaces allow faculty and students to integrate theory and practice.
Innovation
Design that Fosters Innovation
Bryant University President Ronald K. Machtley and lead architect Kip Ellis explain how the trailblazing Academic Innovation Center creates an environment that nurtures intellectual collaboration.
Innovation
Collaborative Space
Building Bryant's Innovative Academic Future
The Lead Designer discusses inspiration and design strategies for creating a loft-style learning environment to encourage student entrepreneurialism.
Advancing Mission
More Projects Like This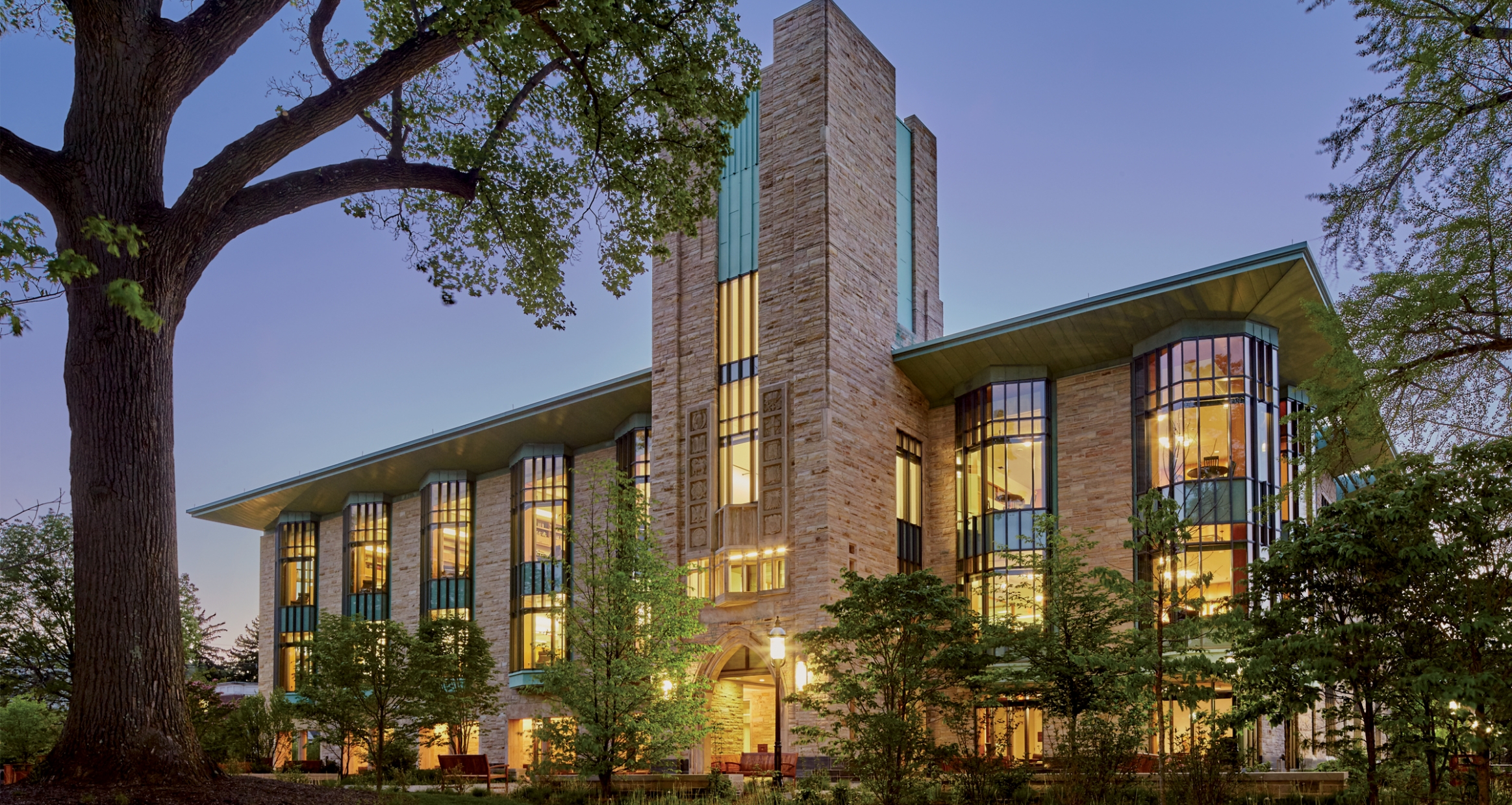 Princeton Theological Seminary
Academic Innovation
A "library for the world" balances the demands of its global mission with respect for the local community.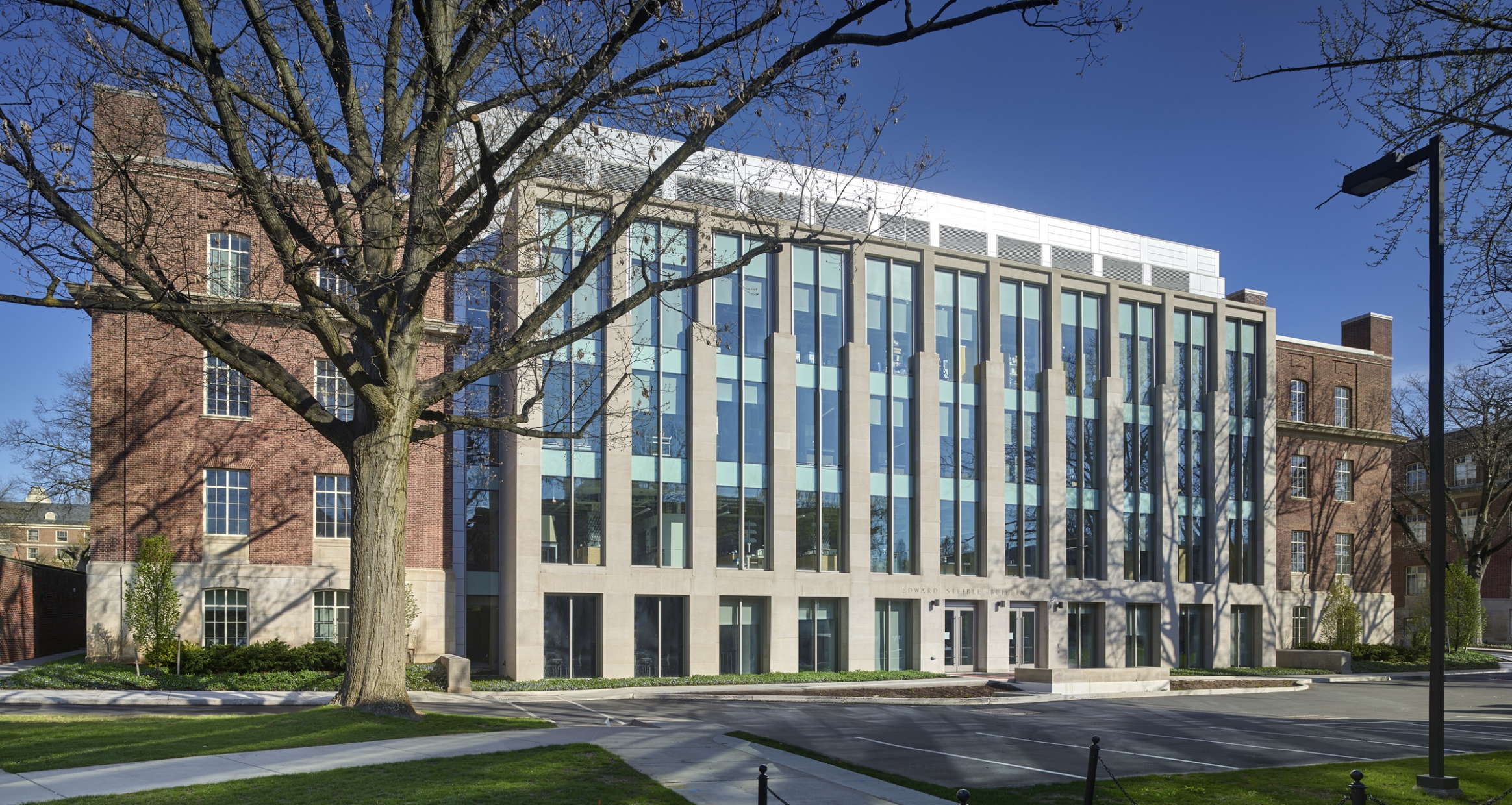 The Pennsylvania State University
STEM
Modernization transforms a 100+ year-old building into a world-class environment for Material Science & Engineering research.