Organized around an immersive activity hub, the inventive facility is fostering a transformation in how students learn, and how the University  works with the business world. The AIC has measurably increased student engagement, energized the faculty, and attracted businesses to create opportunities for students to learn critical thinking skills and successfully transition into the workforce upon graduation.
Building Facts
50,000 GSF
Innovation forum
5 Tiered Classrooms
5 Flat Classrooms
1 Divisible Classroom
23 Breakout rooms
Admission presentation room
Cafe
Awards & Honors
Illumination Award for Interior Lighting Design

Illumination Award for Energy and Environmental Lighting Design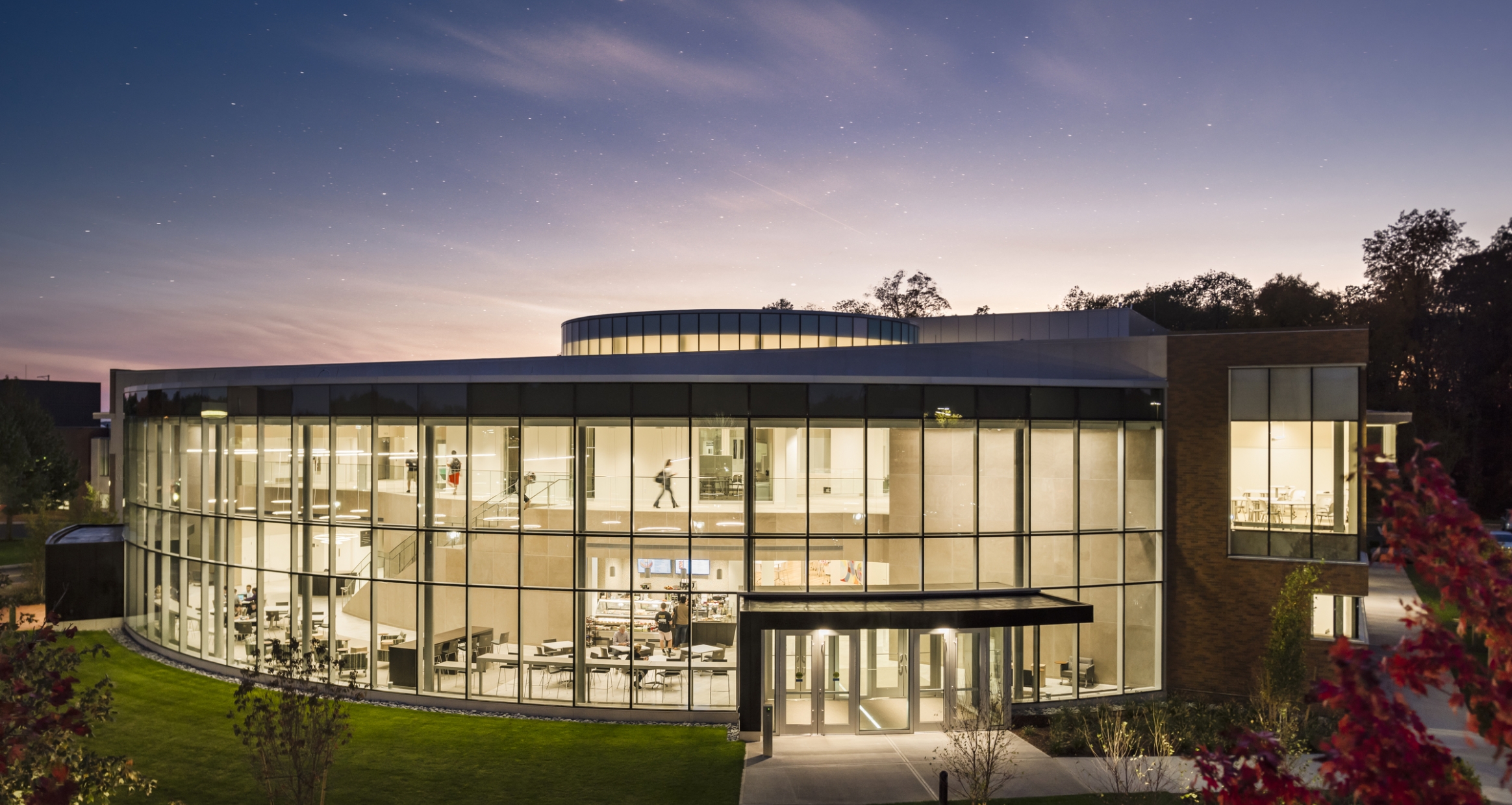 Activate Your Business Community
Bryant's entrepreneurial approach is changing how Industry views and relates to Higher Education. The Design Thinking class attracts businesses to campus, creating opportunities for students to practice on real-world challenges – an experience that positions them for success after graduation.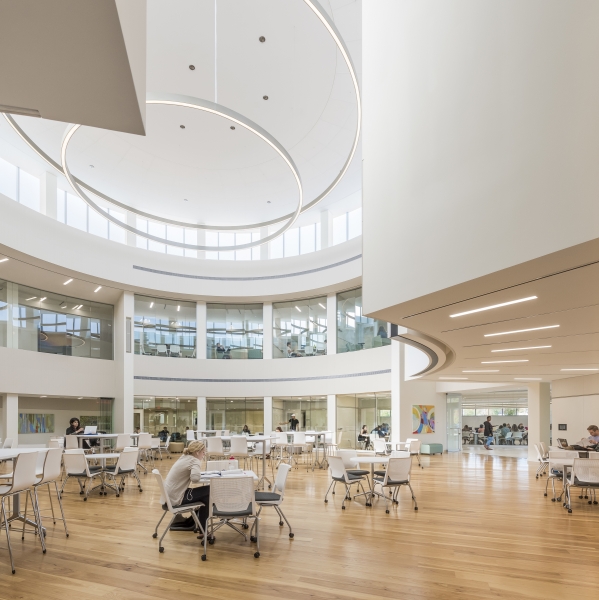 Activate Your Faculty
In exploring new ways of teaching students outside-the-box thinking and active problem-solving skills, Bryant faculty are showing students how cross-disciplinary Design Thinking enables innovation. University grants help these pedagogical projects go from ideas to practice.
Innovative Teaching
See how Sociology Professor Sandra Enos teaches "Community Engagement and Service Learning" in the Ideation Lab.
Innovation
Faculty are energized by the classrooms in the AIC. I have witnessed the enthusiasm of new pedagogy, new delivery, and almost a "re-awakening" to the calling of teaching. It has been transformational...

Glenn Sulmasy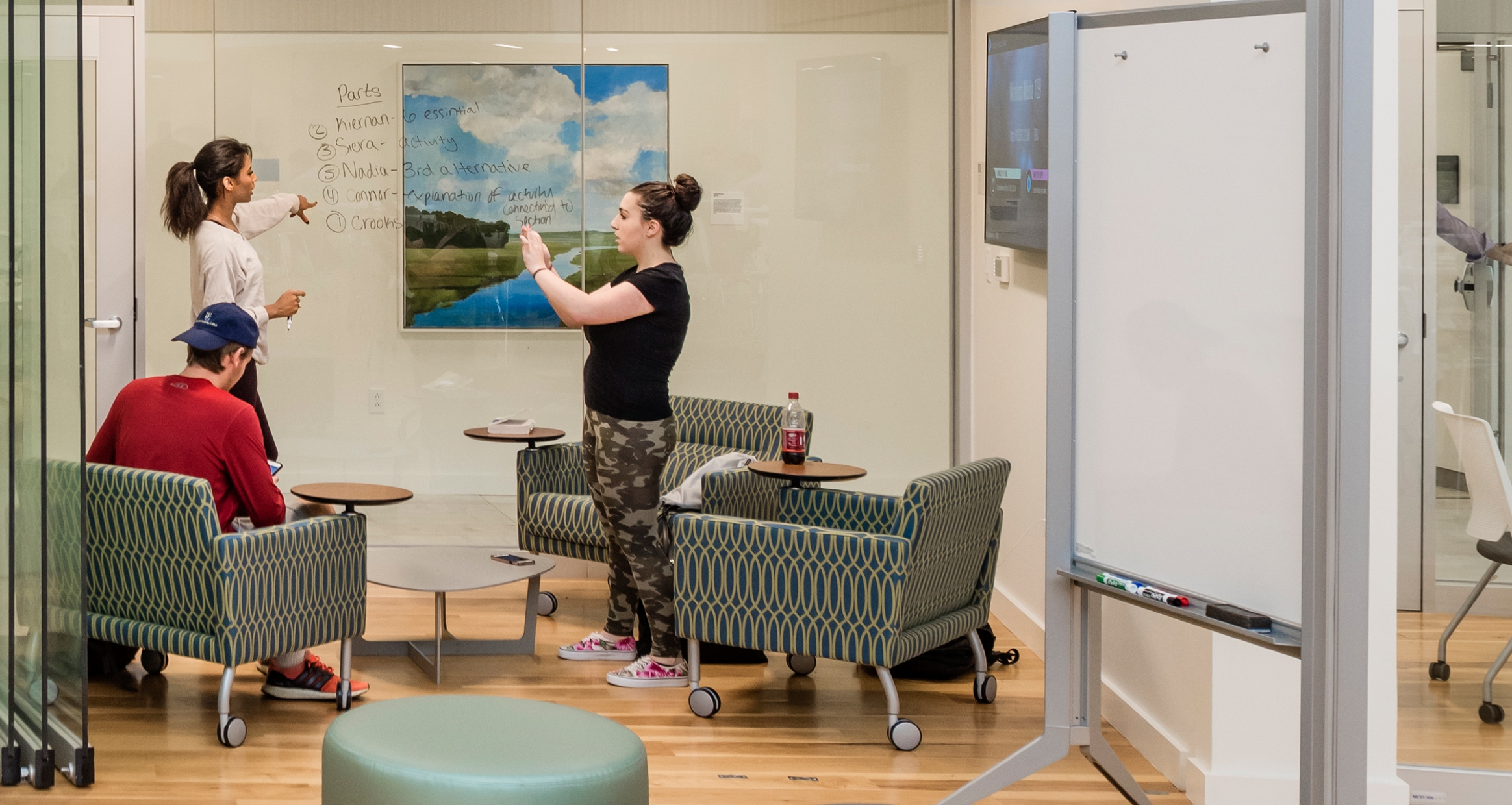 In Their Own Words
Bryant's IDEA Program is a 3-day intensive workshop that focuses on team-based activities and how to use the creative process to address a real-world problem in business or the community.
Innovation
If everyone is contributing, the more likely we are to find an idea that just might change the world.

Courtney M. '16
Experiential Learning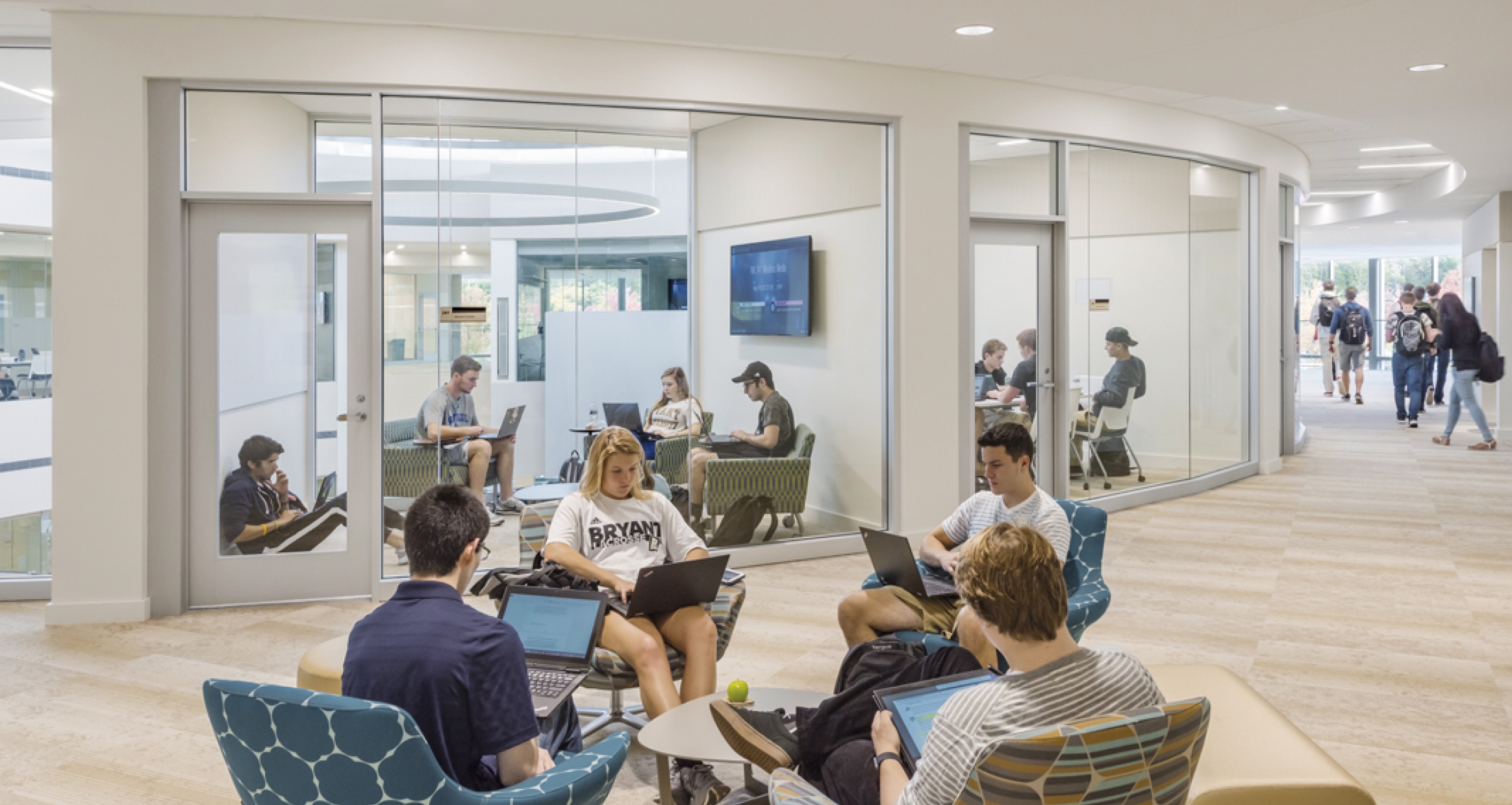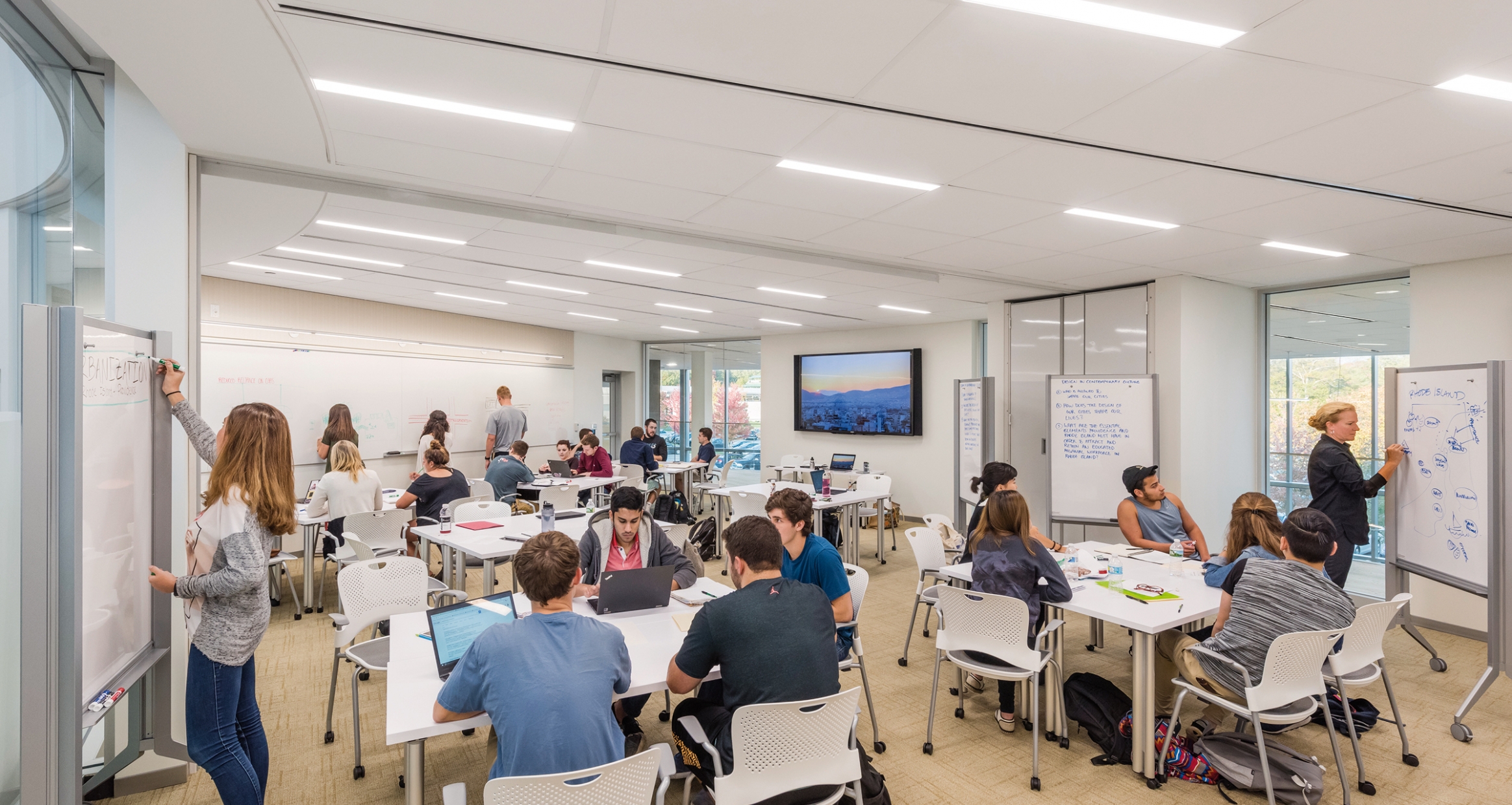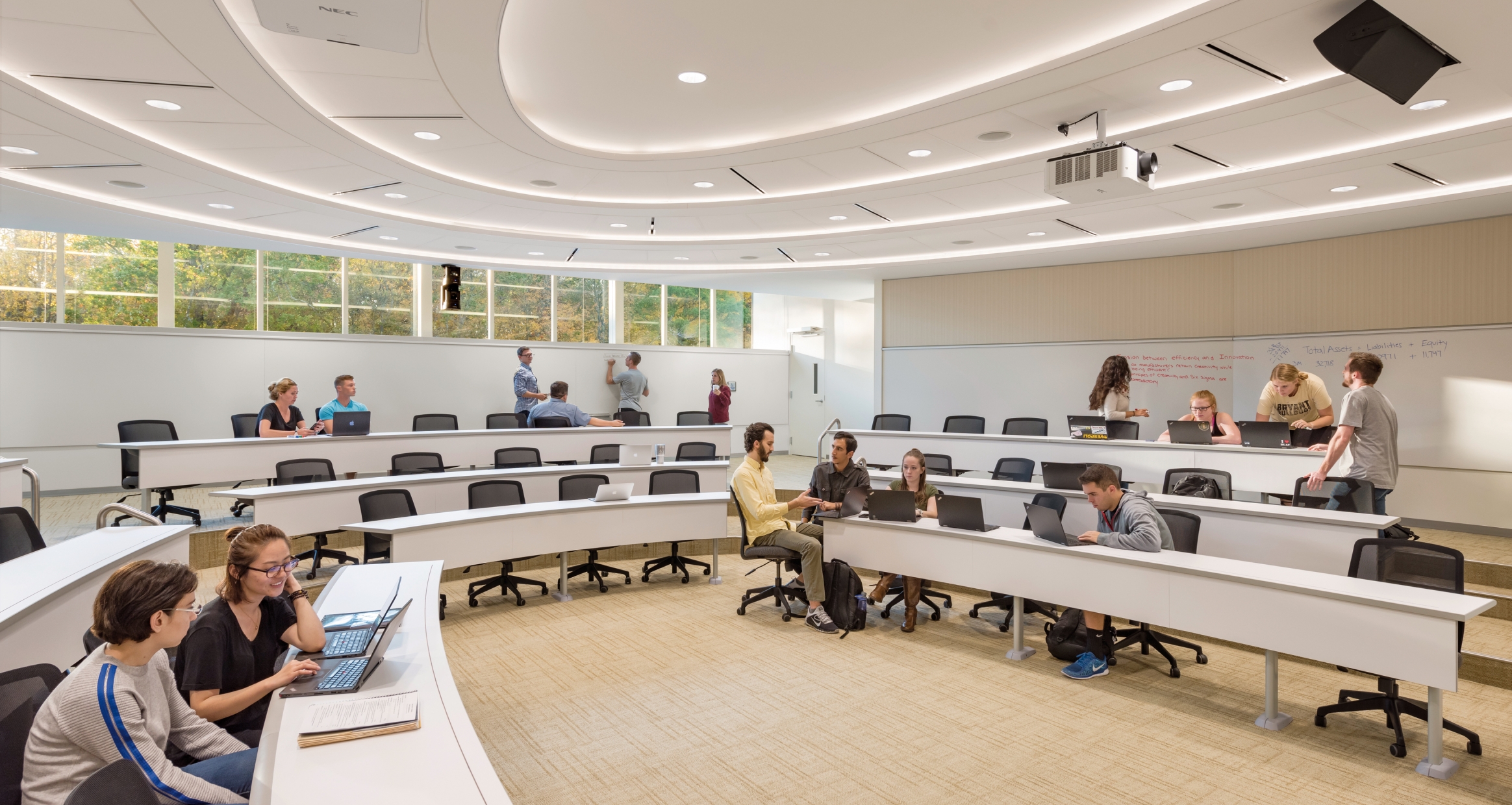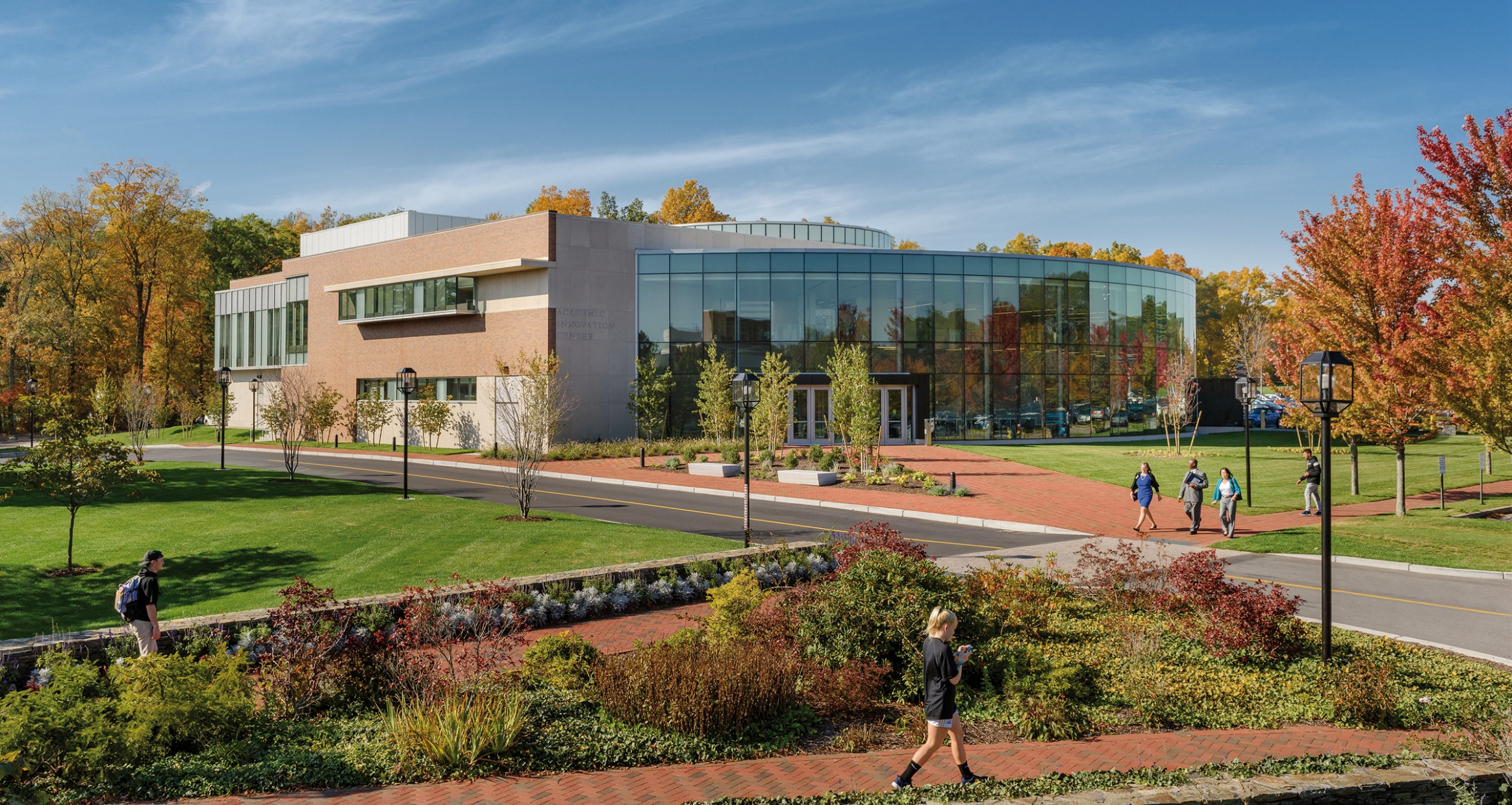 Flexible, tech-infused collaboration spaces inspire and enable Design Thinking – iterative ideation and invention focused on solving real-world problems. Breaking down boundaries between disciplines, the design replaces faculty offices with a flexible Faculty Workshop open to any professors when they are in the building to work with students.
Innovation
Interiors
Design that Fosters Innovation
Bryant University President Ronald K. Machtley and Lead Designer Kip Ellis explain how the trailblazing facility activates effective, results-oriented collaboration and innovation.
Innovation
Collaborative Space
Building Bryant's Innovative Academic Future
The Lead Designer discusses inspiration and design strategies for creating the loft-style Design Thinking environment that blurs boundaries to generate opportunities.
Advancing Mission
More Projects Like This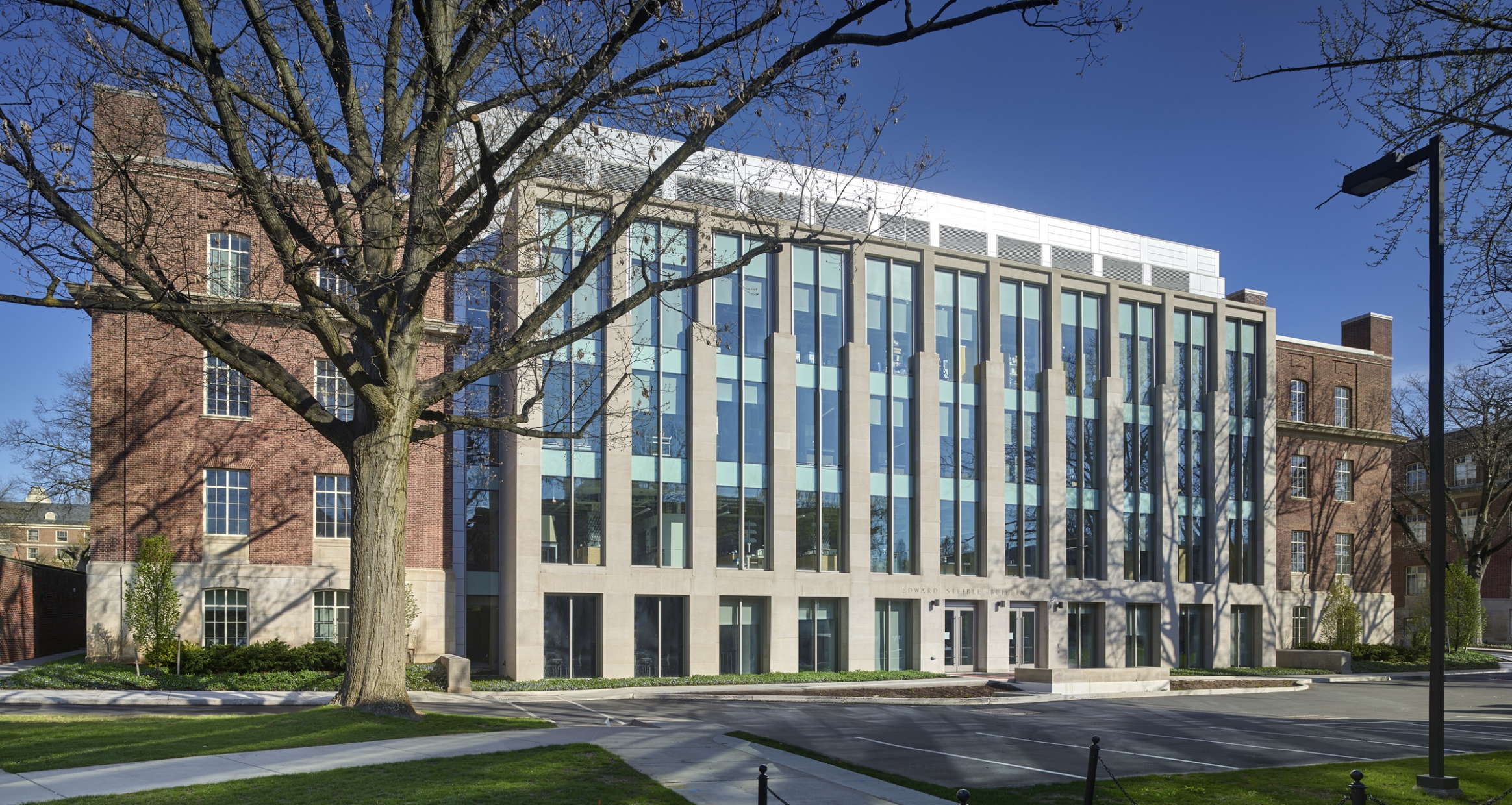 The Pennsylvania State University
Academic Innovation
Modernization transforms a 100+ year-old building into a world-class environment for Material Science & Engineering research.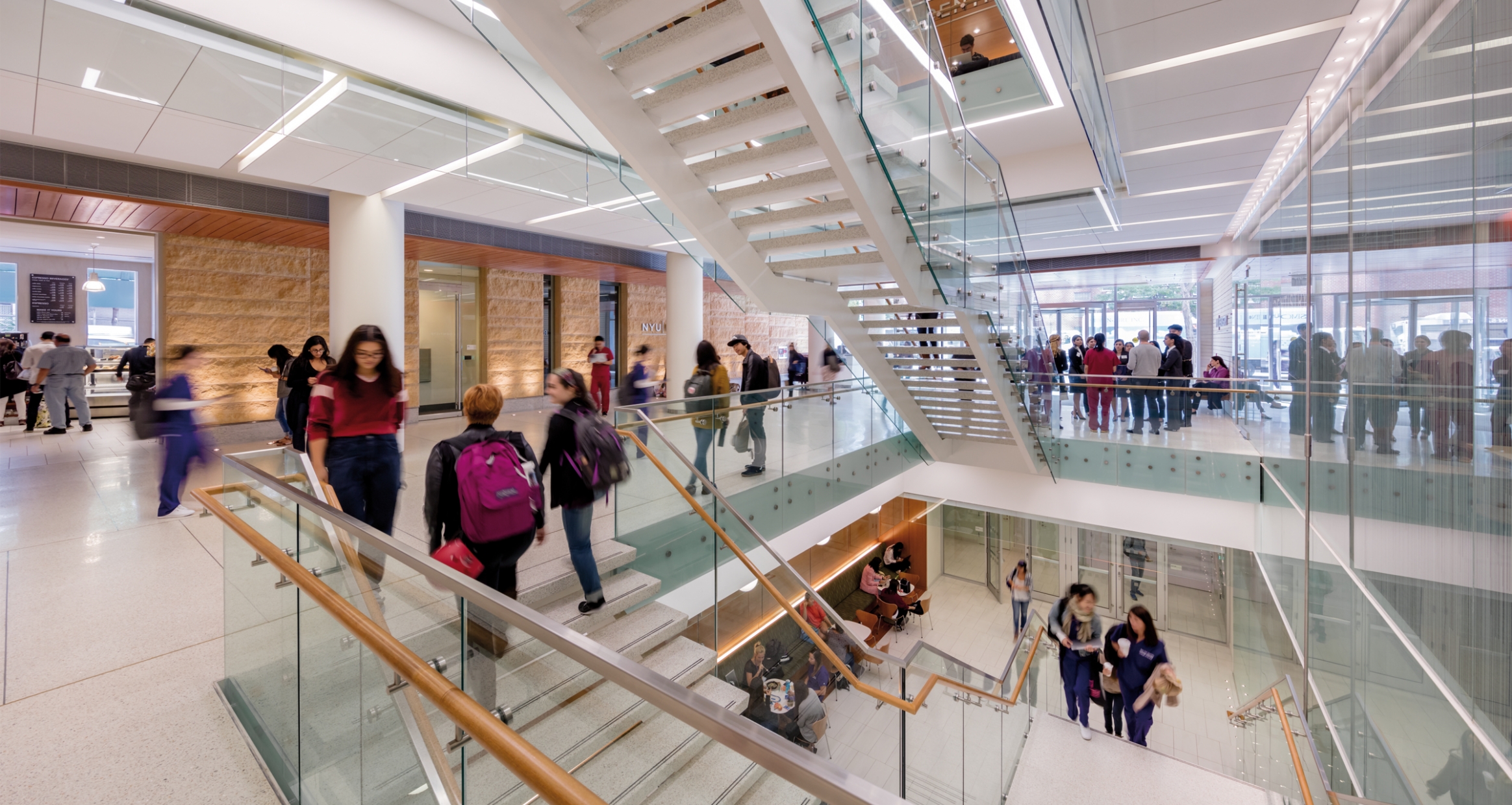 New York University
Health Education
Diverse lab spaces and a new student commons area create a world-class experience for tomorrow's healthcare leaders.