The overall concept for the Center for Advanced Pediatrics  is "Nurture through Nature". Strategies of evidence-based design and LEED principles lead the design team to use nature as an inspiration for the healing environment. Natural light and natural materials are reported to facilitate the healing process. Furthermore, elements of the natural world are in alignment with the client's history of incorporating natural concepts and gardens to help their facilities become a respite for healing.
As a sub concept to the "Nurture through Nature" theme, the inspiration for the public spaces was taken from Atlanta's nickname, "city in the trees". Nationwide, Atlanta leads the country with the most abundant tree canopy area per square mile. This fact resulted in the inspiration for the wood panels rising up the wall and wrapping onto the ceiling—similar to the trunk of a tree. The design was inspired by arching tree colonnades of southern Georgia, evoking a sense of awe, joy, and inspiration when you enter the facility with the tree canopy assisting you with making your way through the outpatient facility.
Nurture through Nature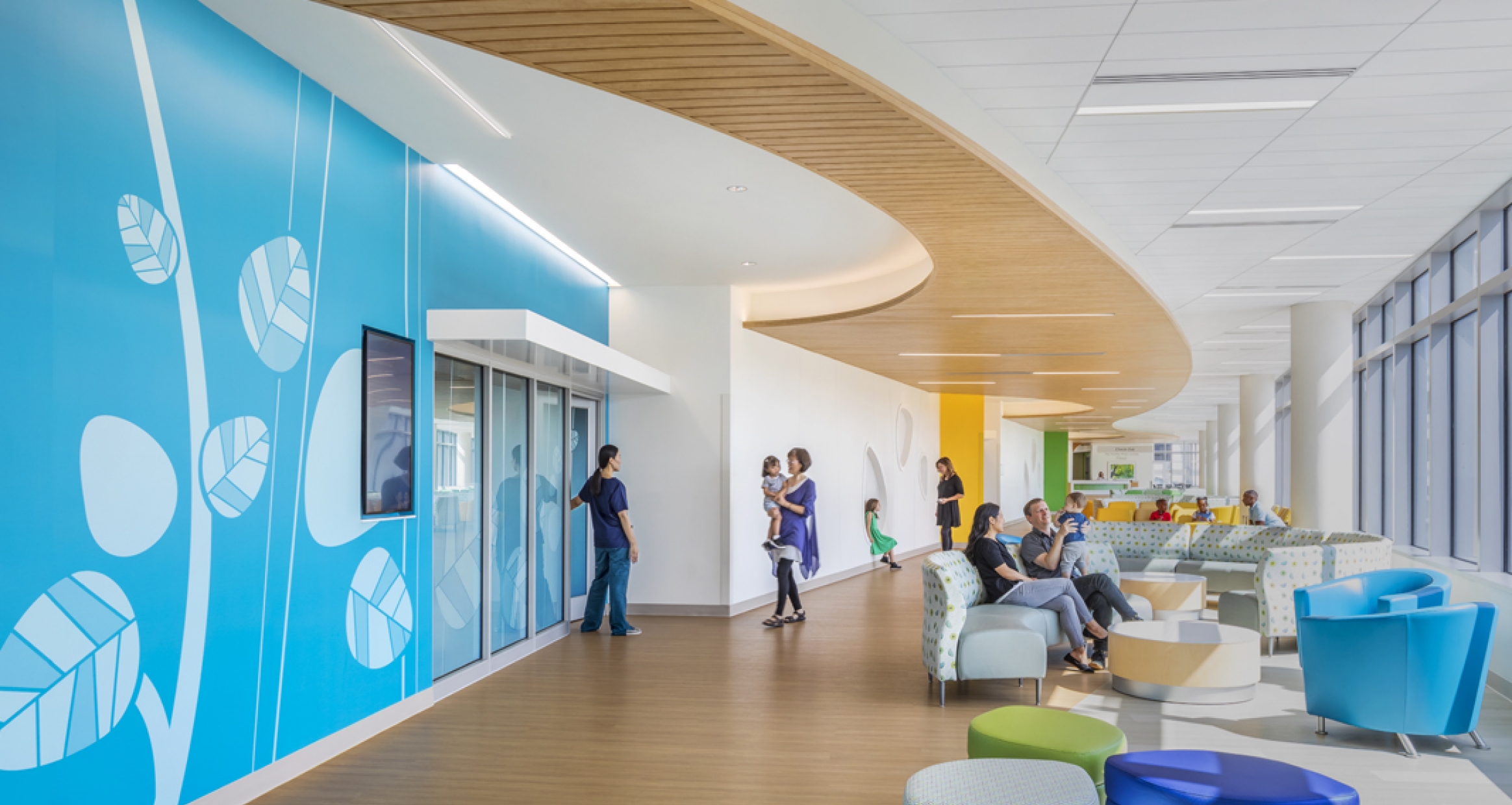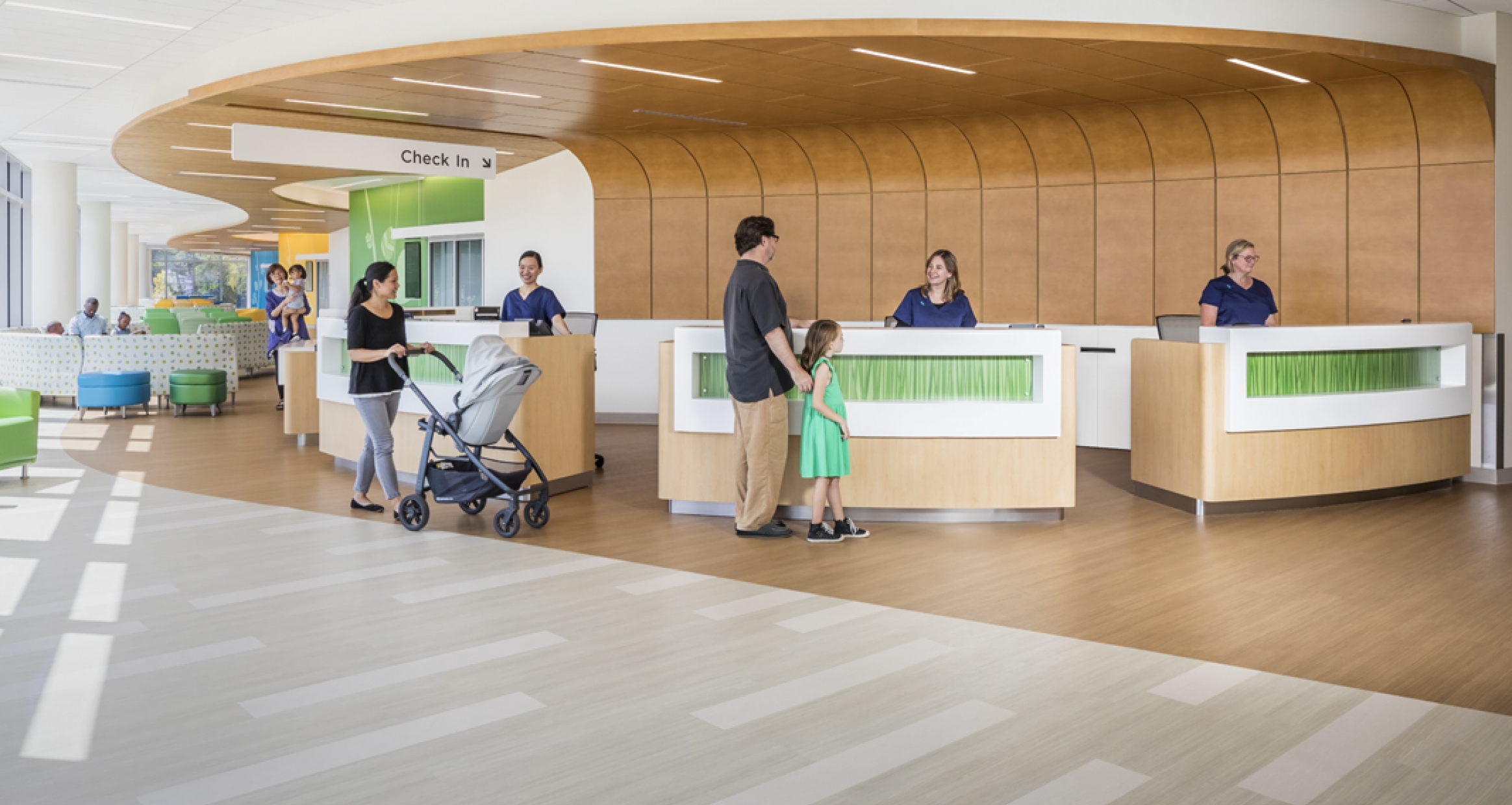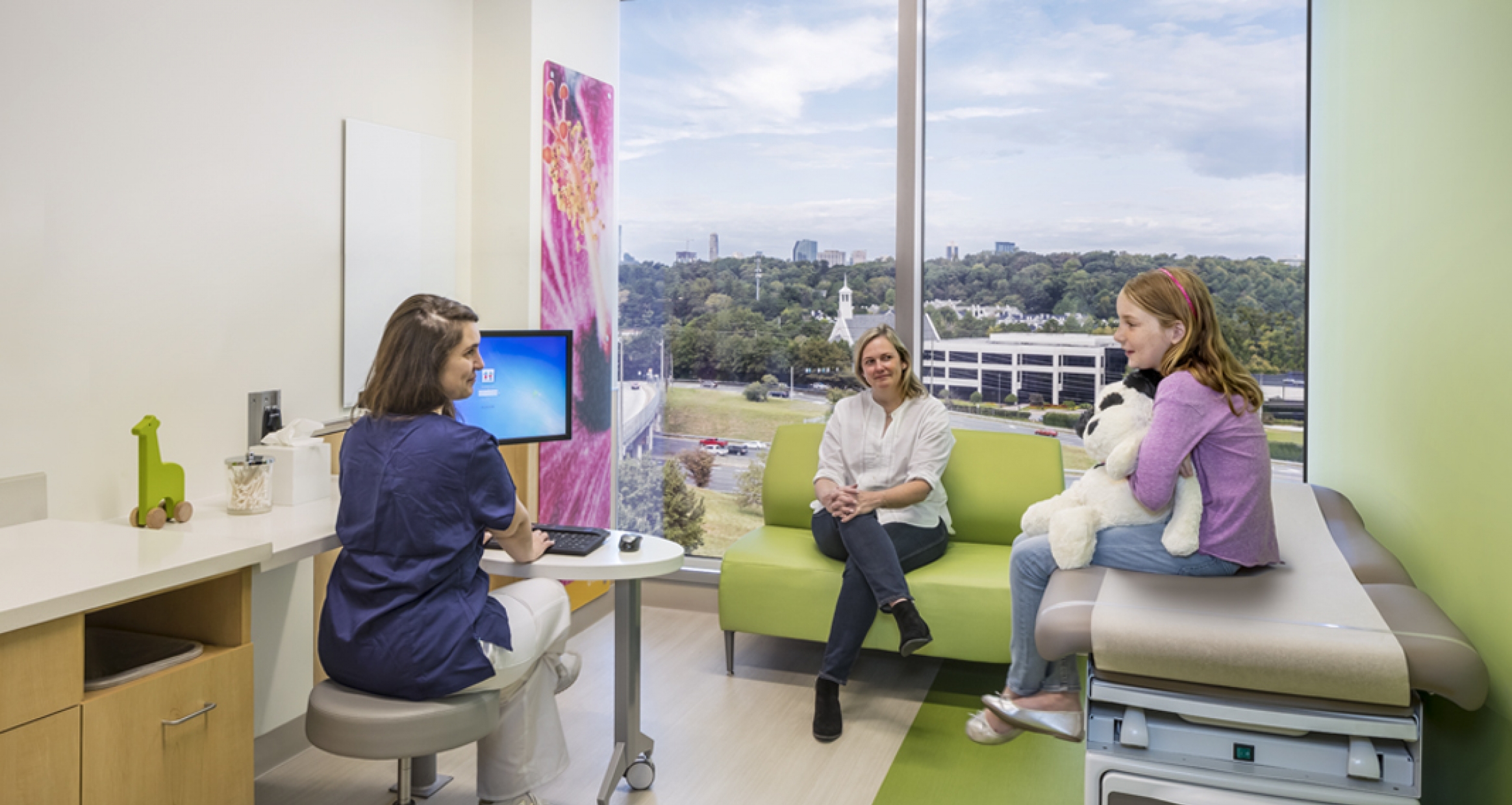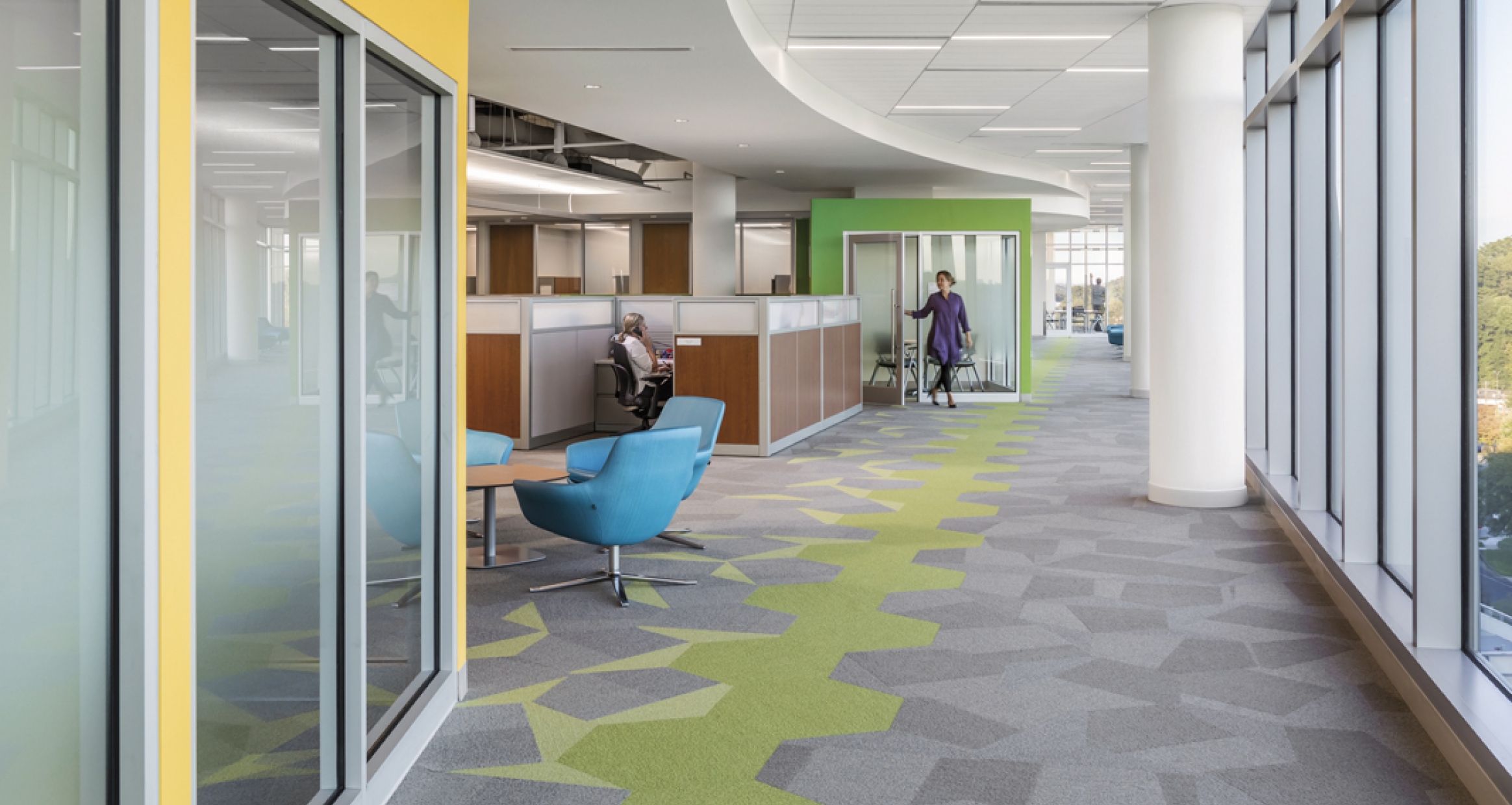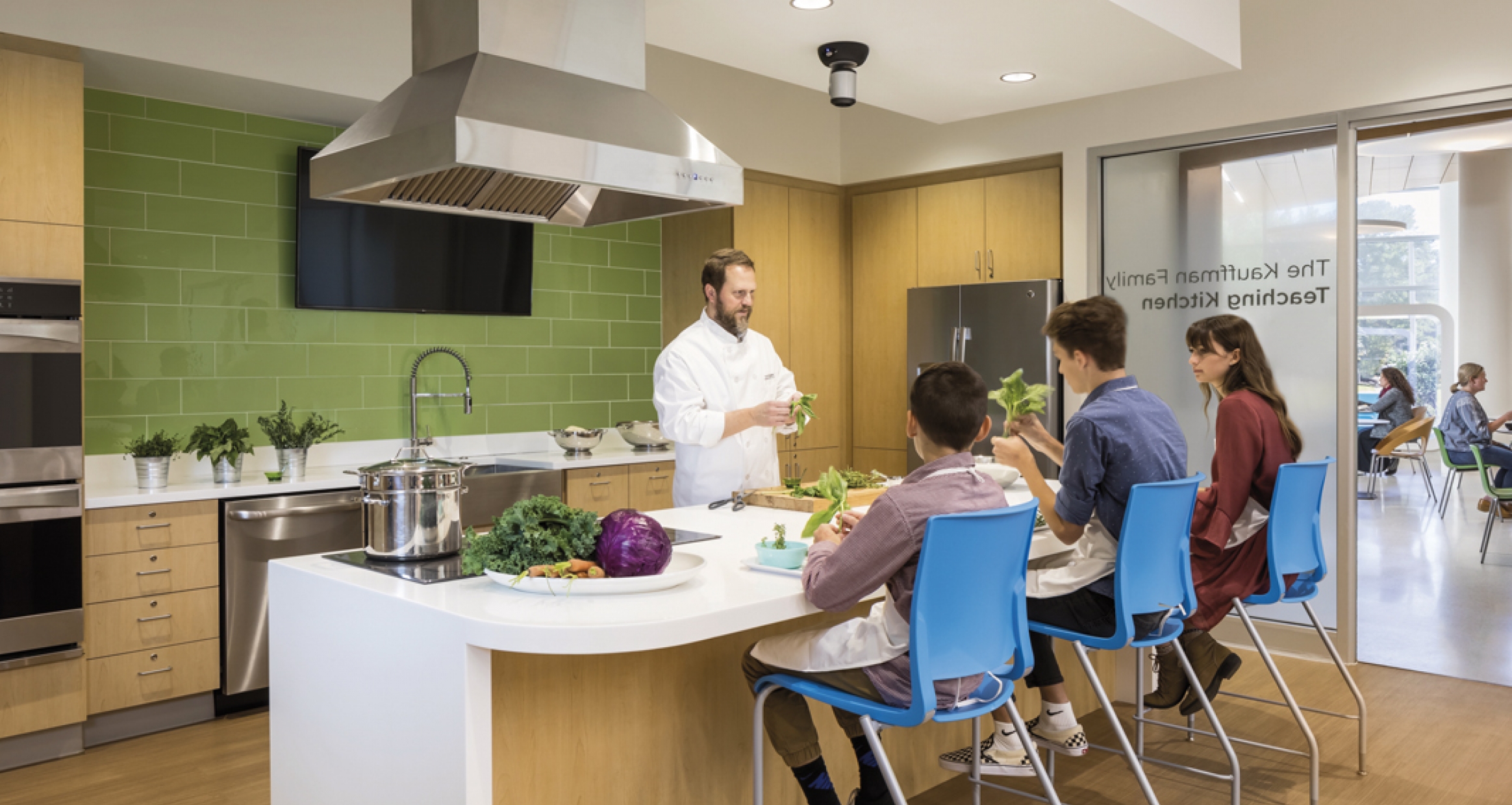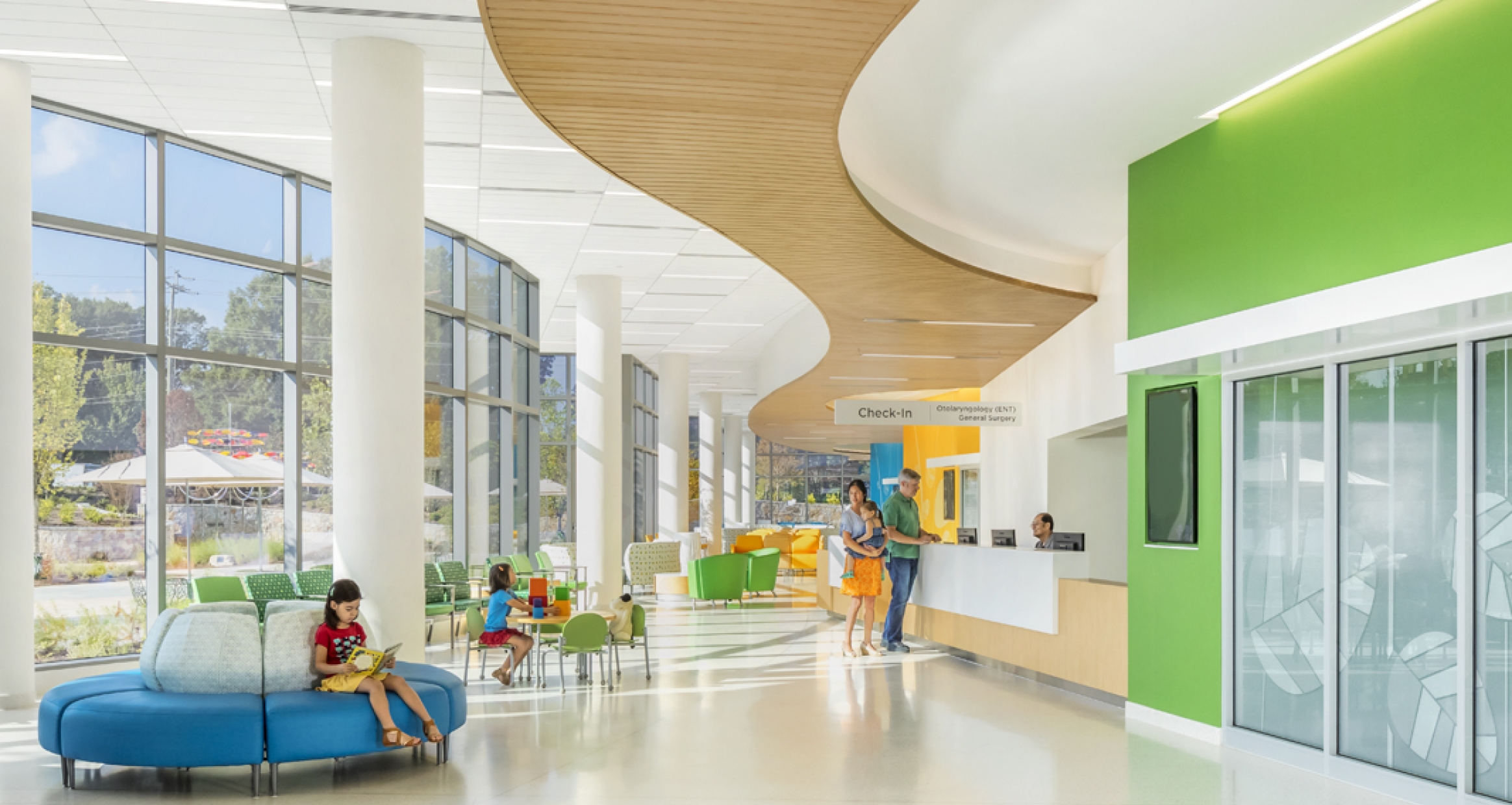 Environmental Graphic Design
Interiors
Well-Being
More Projects Like This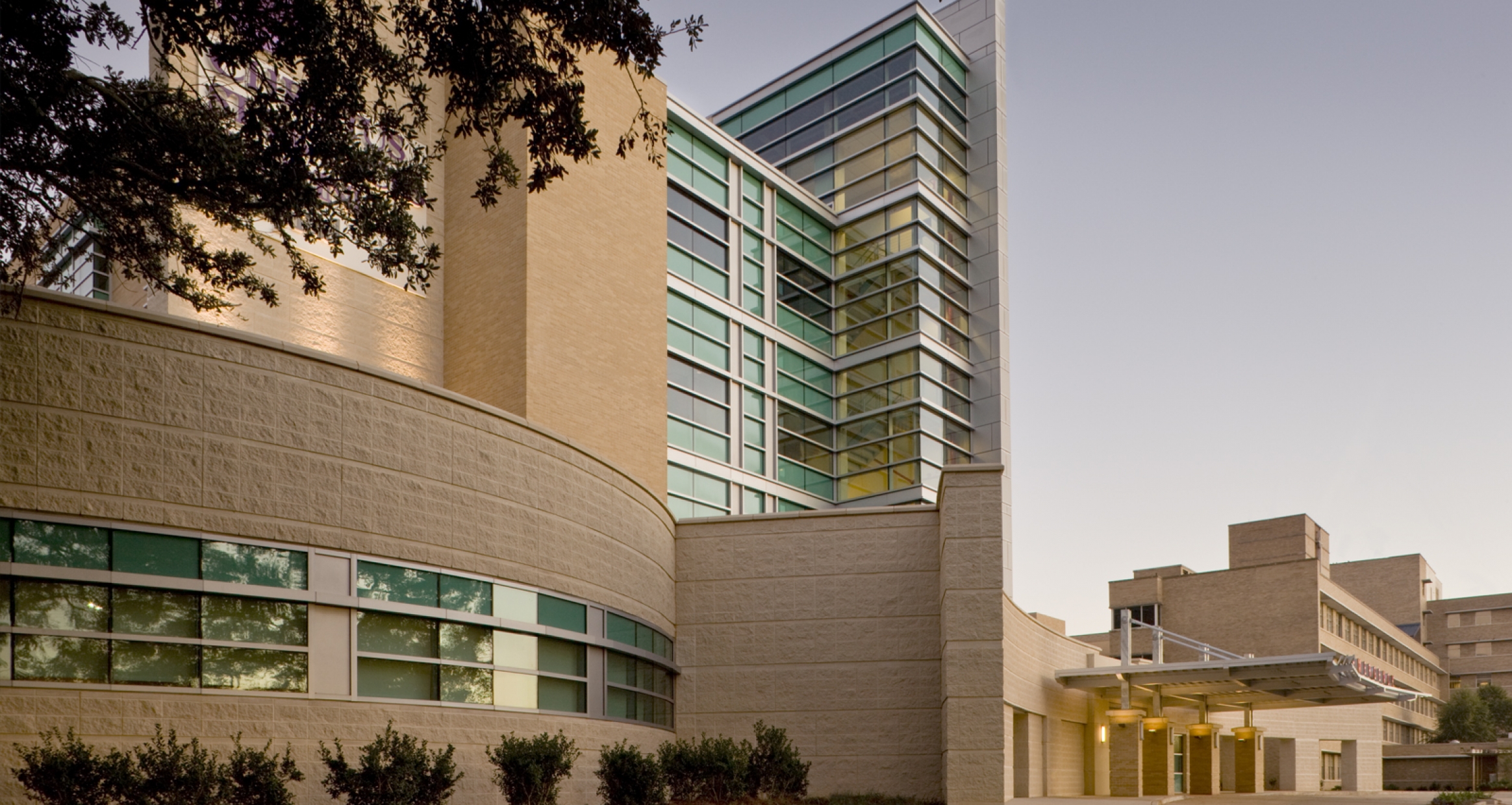 CHRISTUS St. Frances Cabrini Hospital
Children's Health
A strategic framework guides long-term campus growth and addresses short-term community needs.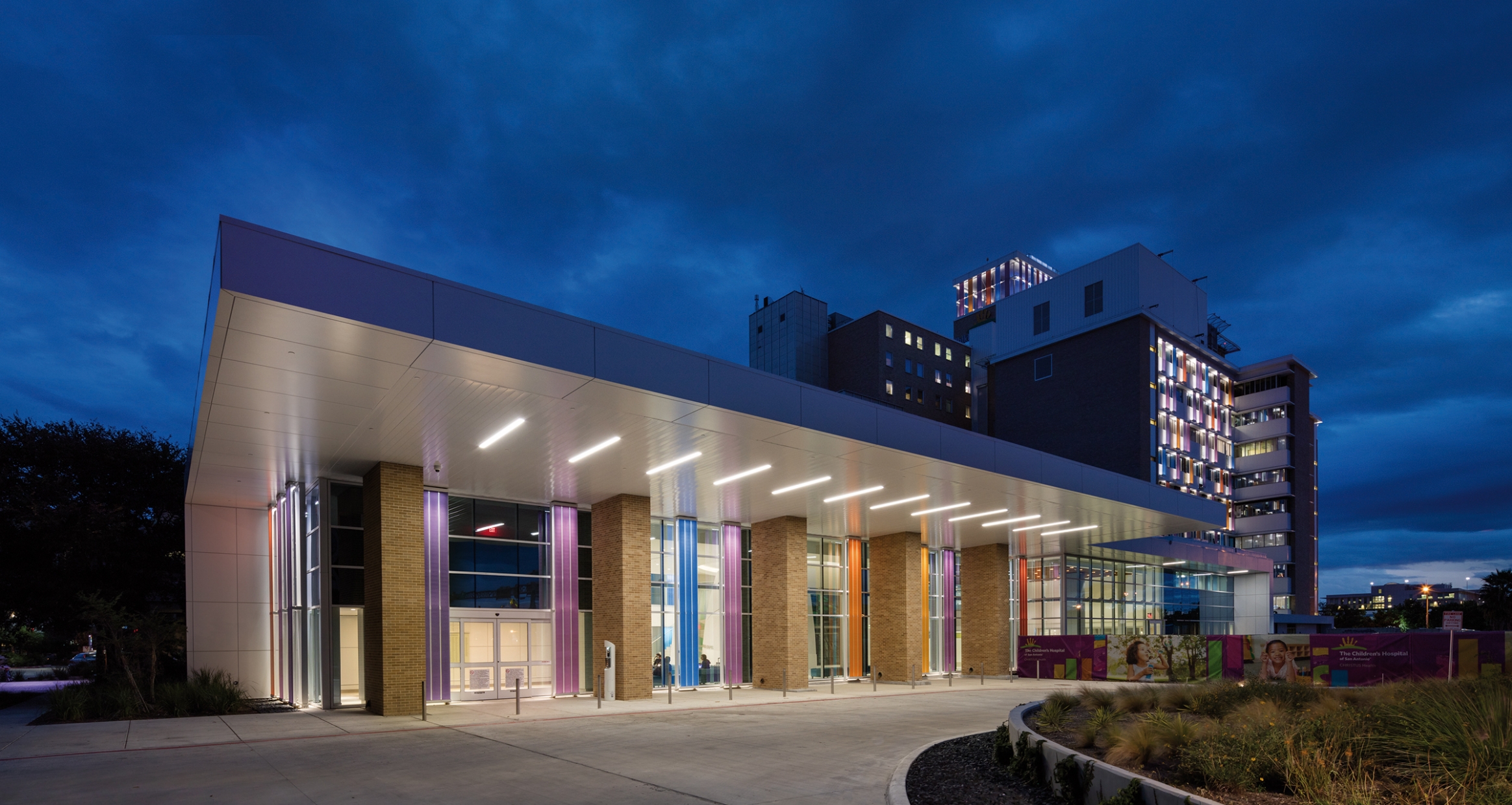 CHRISTUS Health
Children's Health
Designing hospitals for children is an art as well as a science.