A new on-campus instructional facility and its associated rural satellite clinics are advancing the University's innovative model of service-oriented dental care, in which fourth-year students work off campus to provide dental services to underserved citizens under the guidance of experienced faculty.

The facility is designed to support the latest trends in dental medicine and clinical training. It includes dental operatories, five specialty clinics, smart classrooms, teleconference rooms, and state-of-the-art simulation labs, as well as administrative/support spaces. In particular, the Preclinical Technique and Clinical Simulation Labs promote hands-on training and collaboration. The satellite Service Learning Centers are designed to enhance the patient experience, enabling students to easily transition into the clinical environment.
EYP worked with a wide variety of stakeholders, including faculty from dental schools nationwide. Bohlin Cywinski Jackson were consulting architects on this project.
Building Facts
185,000 GSF New Construction
133 Operatories
LEED Silver Certification
High-Tech Learning
The design supports the latest trends in dental medicine and clinical training.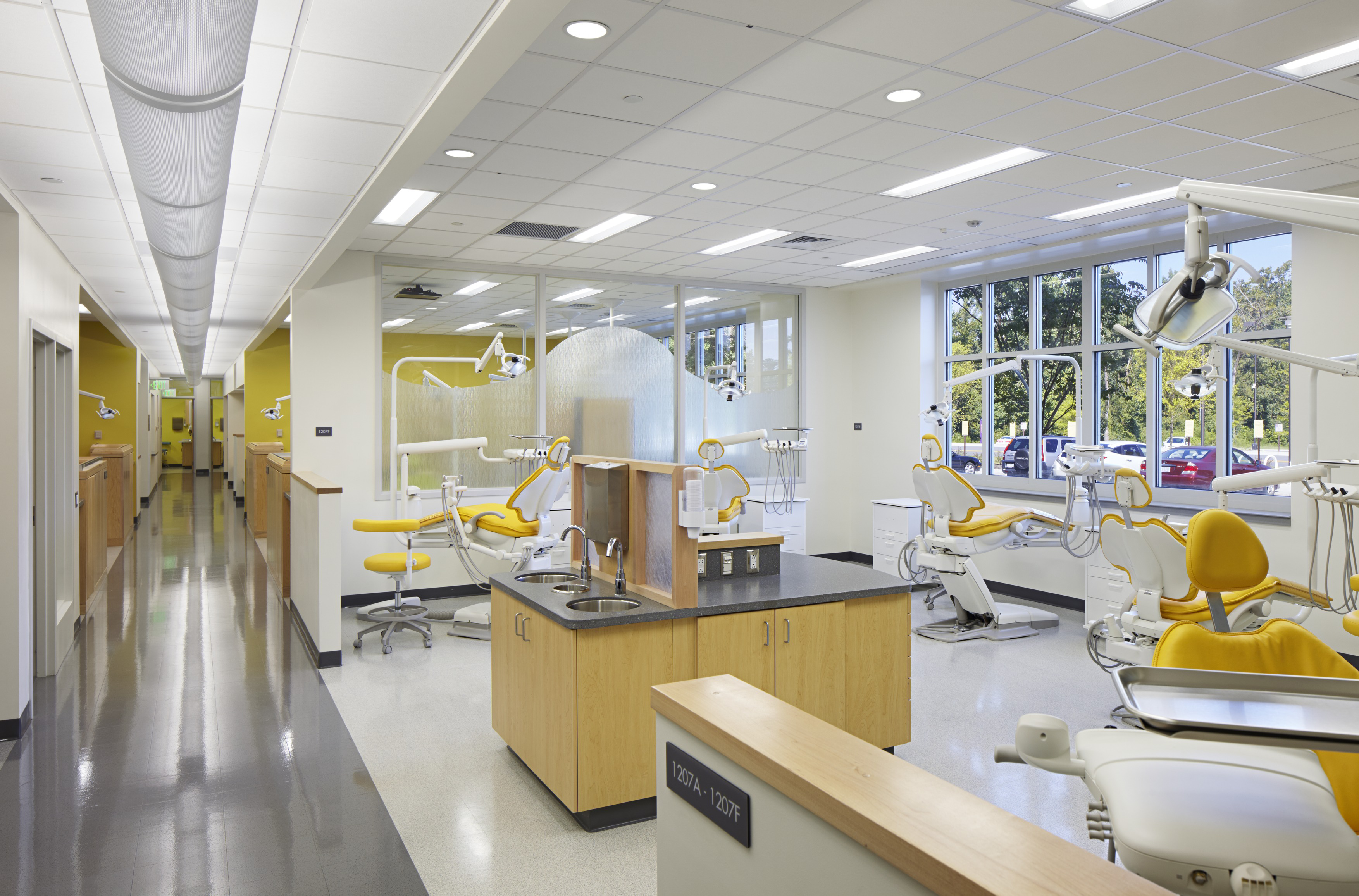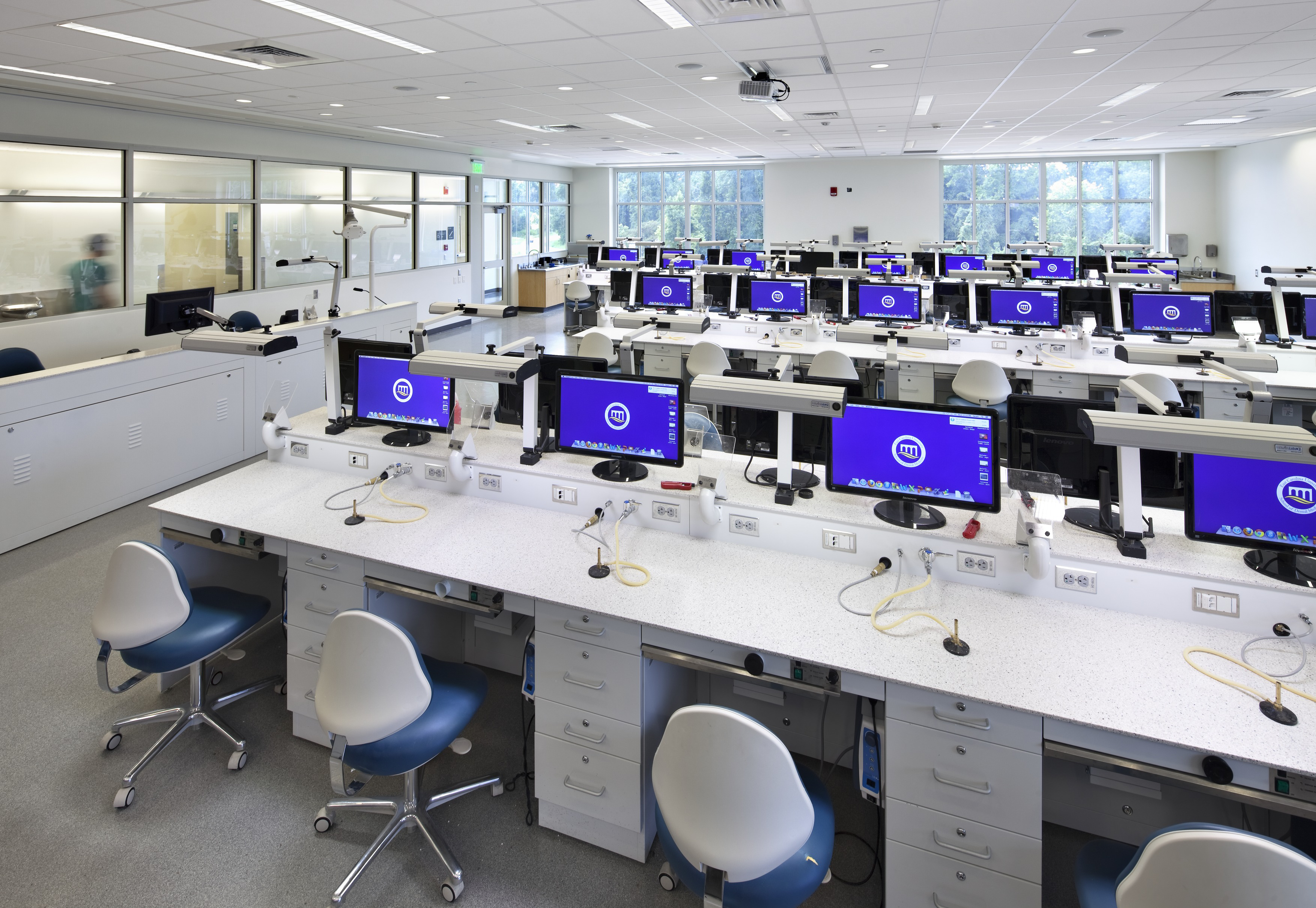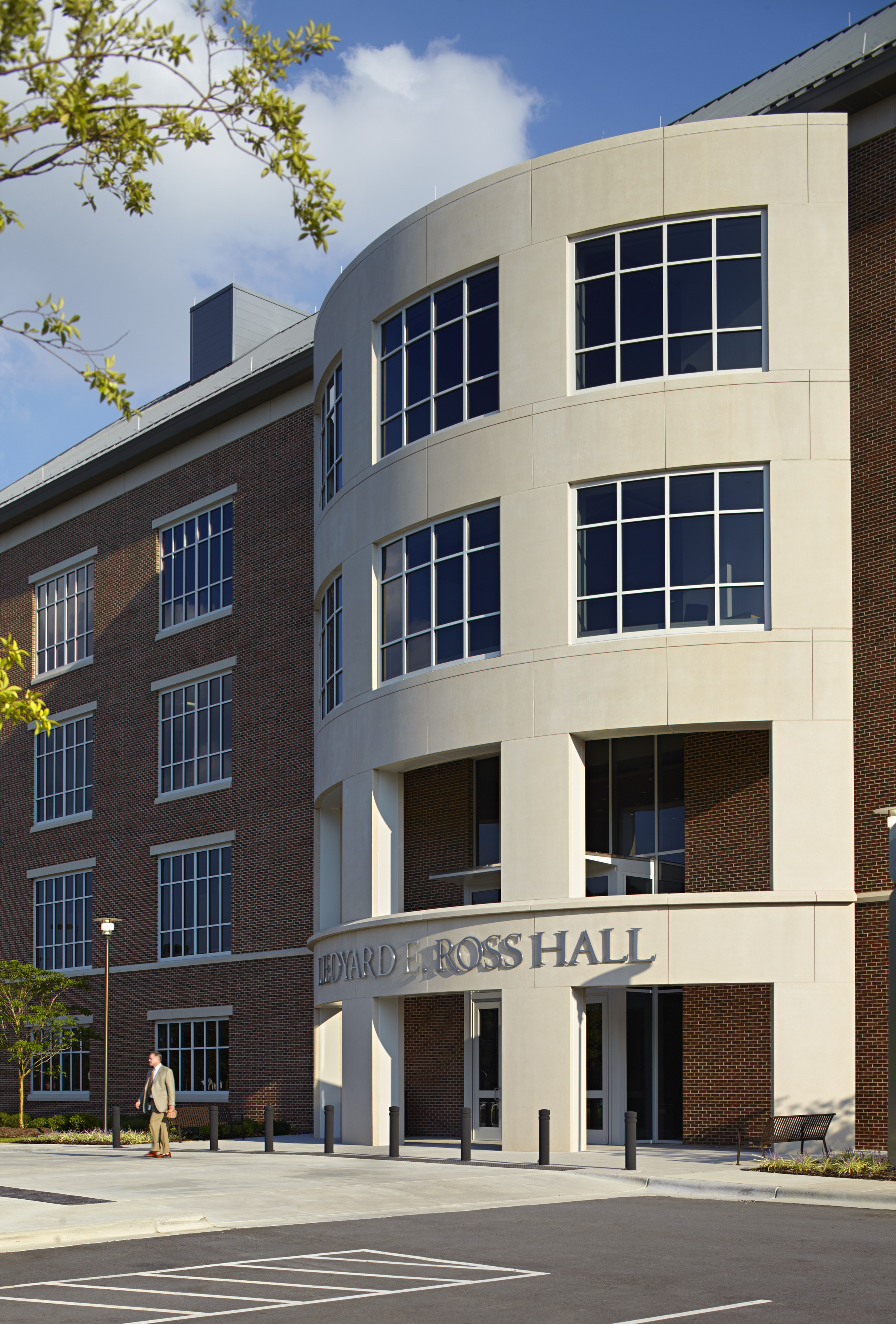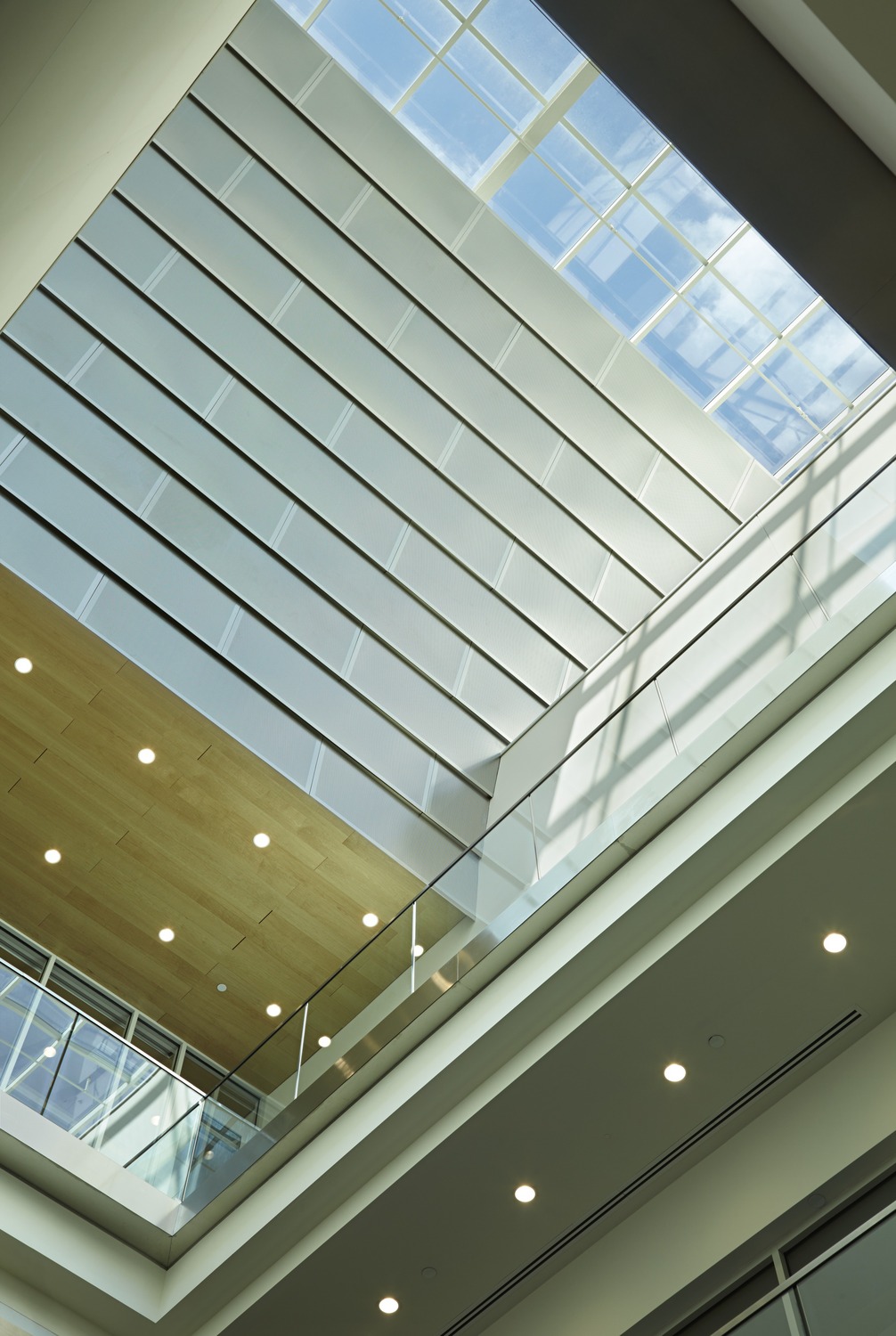 Fulfilling the Promise
University faculty and students weigh in on how the design and plan of the new space is improving their daily experience, and better preparing graduates to transition to the professional work environment.