Workplace wellness drives the design of this art-infused studio space. A new open stair connects the mezzanine and second floors to encourage movement and collaboration among teams. The open plan admits natural light and views into the center of the floorplate, establishing a strong sense of connection with nearby Woodruff Park and the Fairlie Poplar neighborhood.
Tall white walls create an open canvas for art and architecture. The design aligns the art gallery with the main entrance to showcase local and regional art, be accessible to the public, and set the stage for museum-style design throughout the office.
Loft-style Studio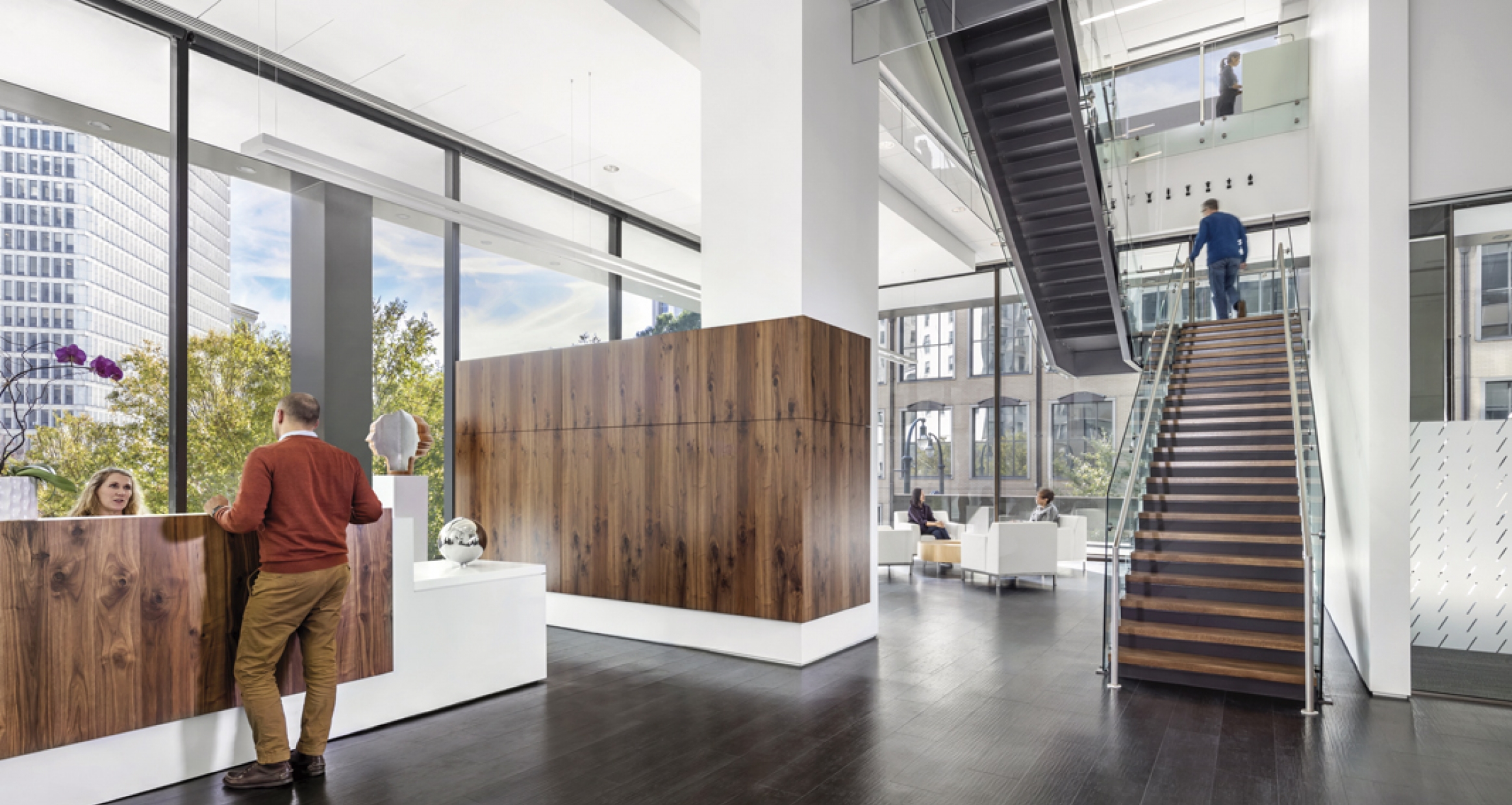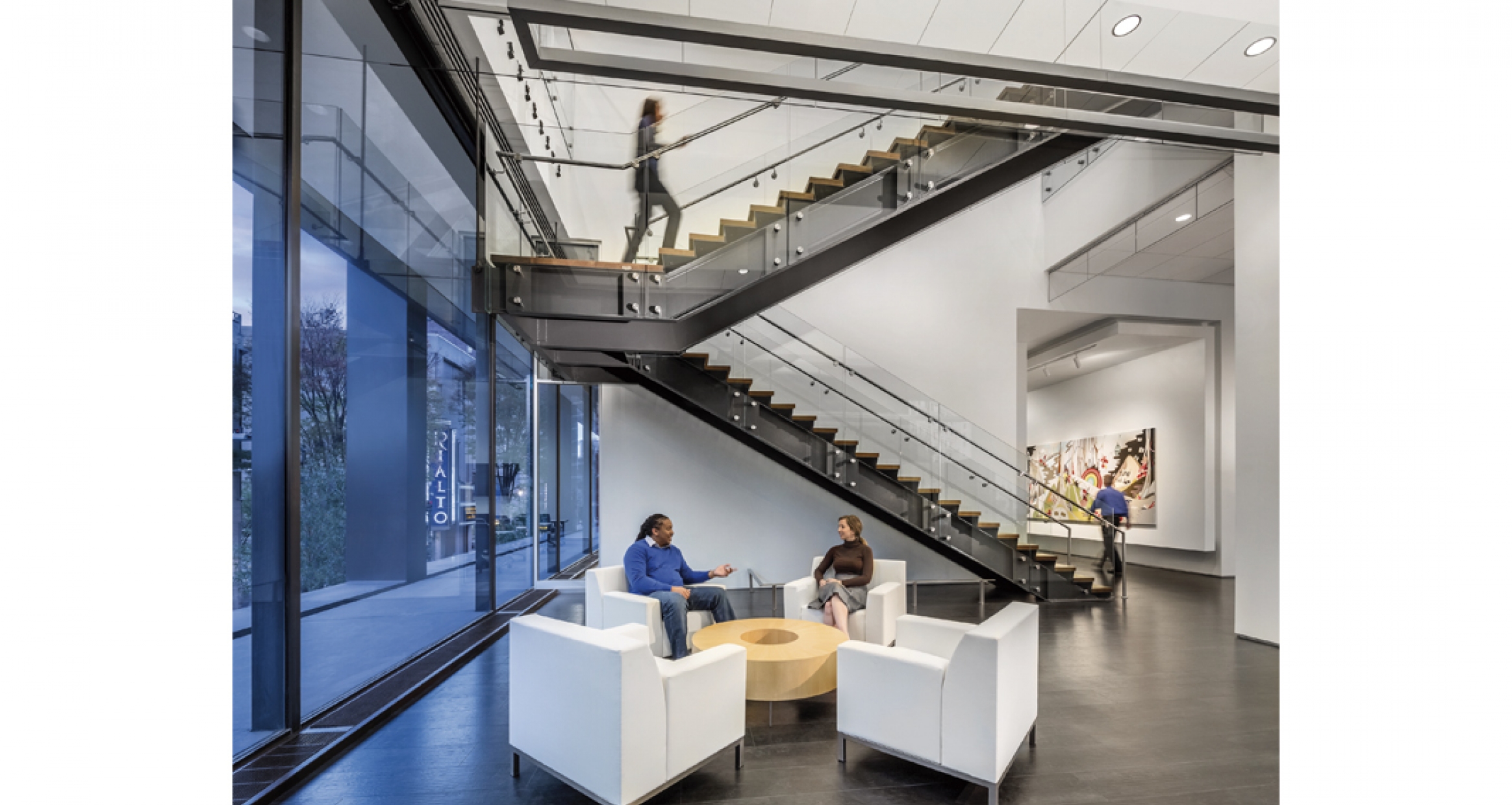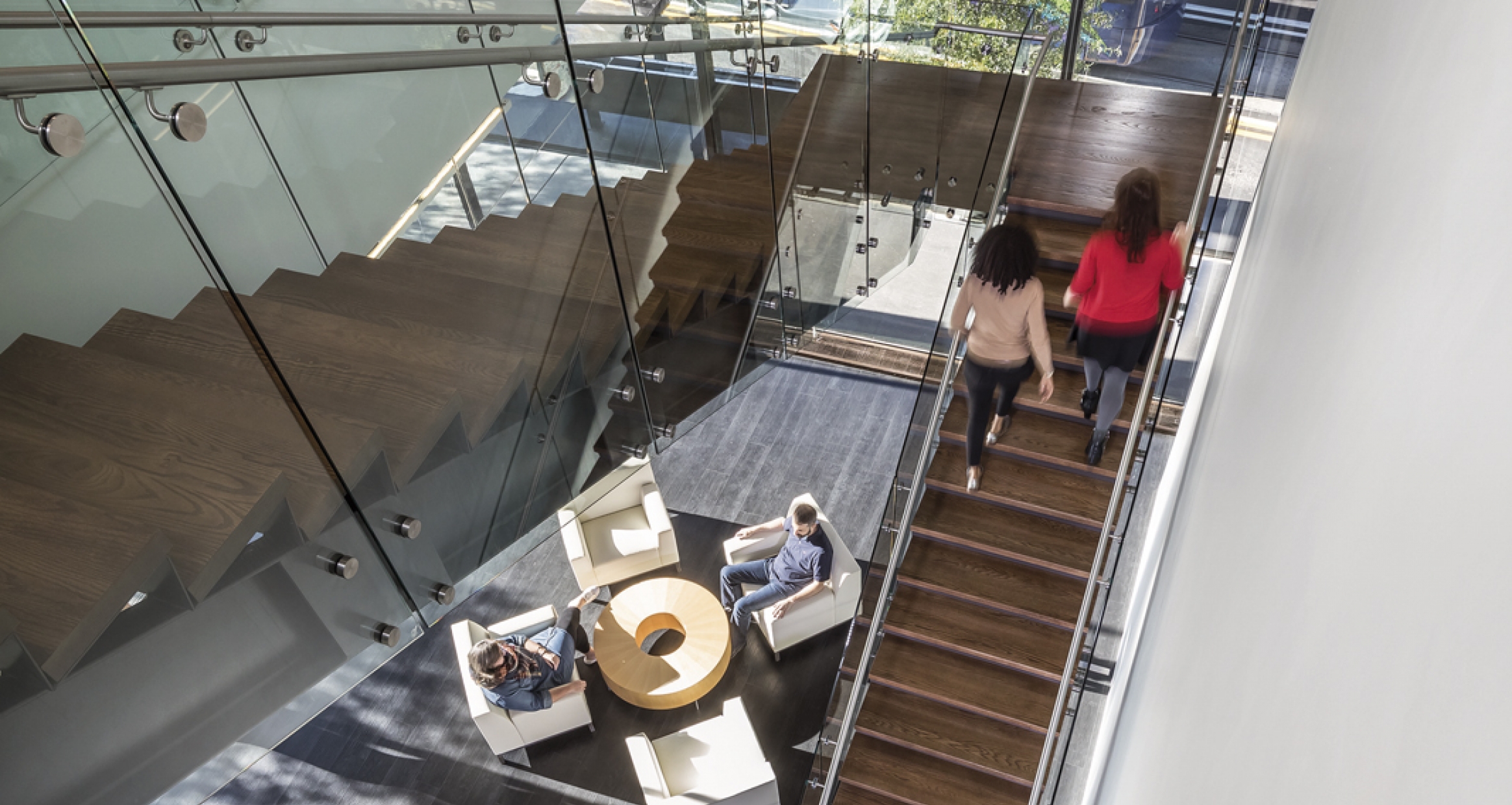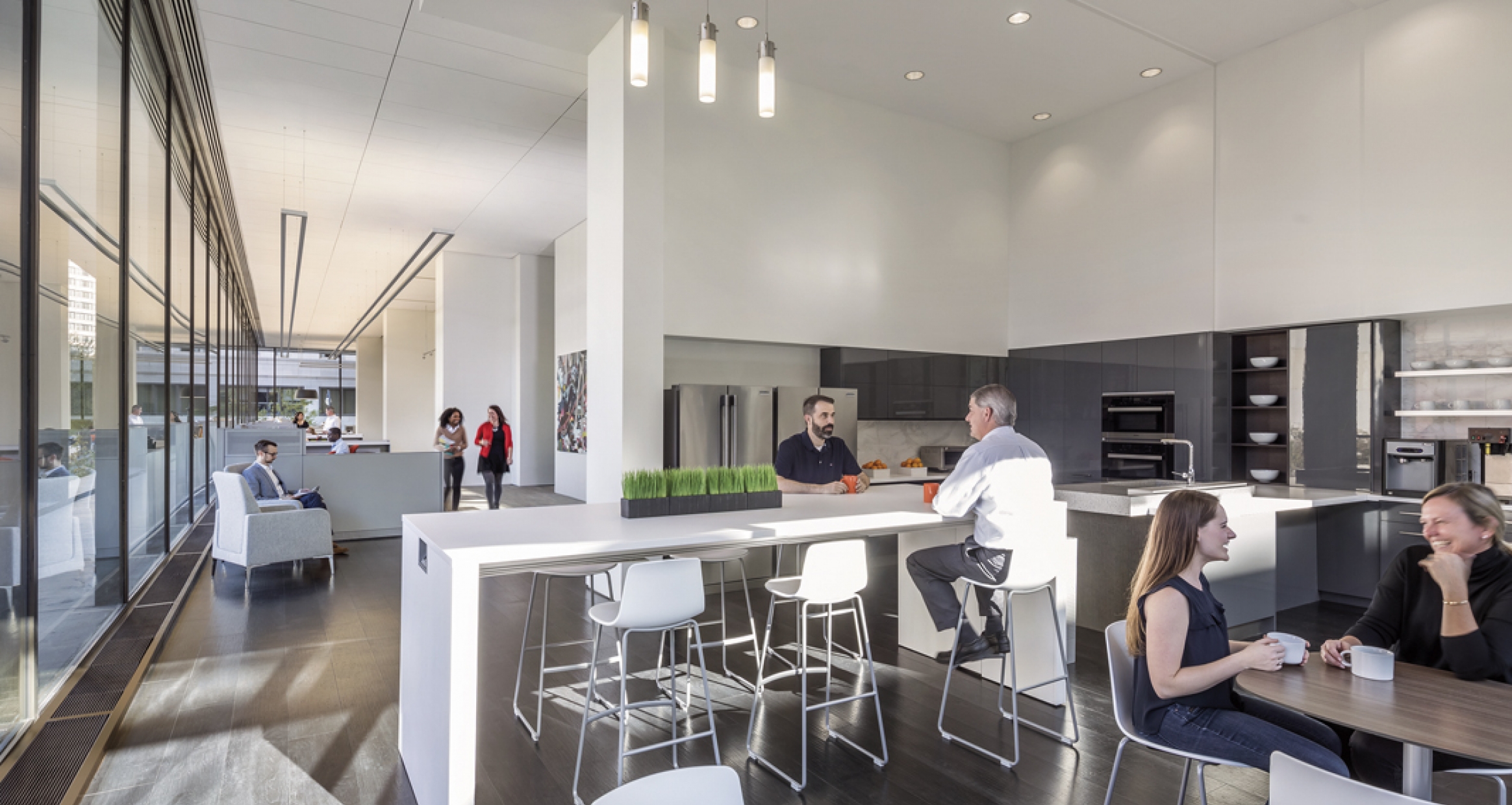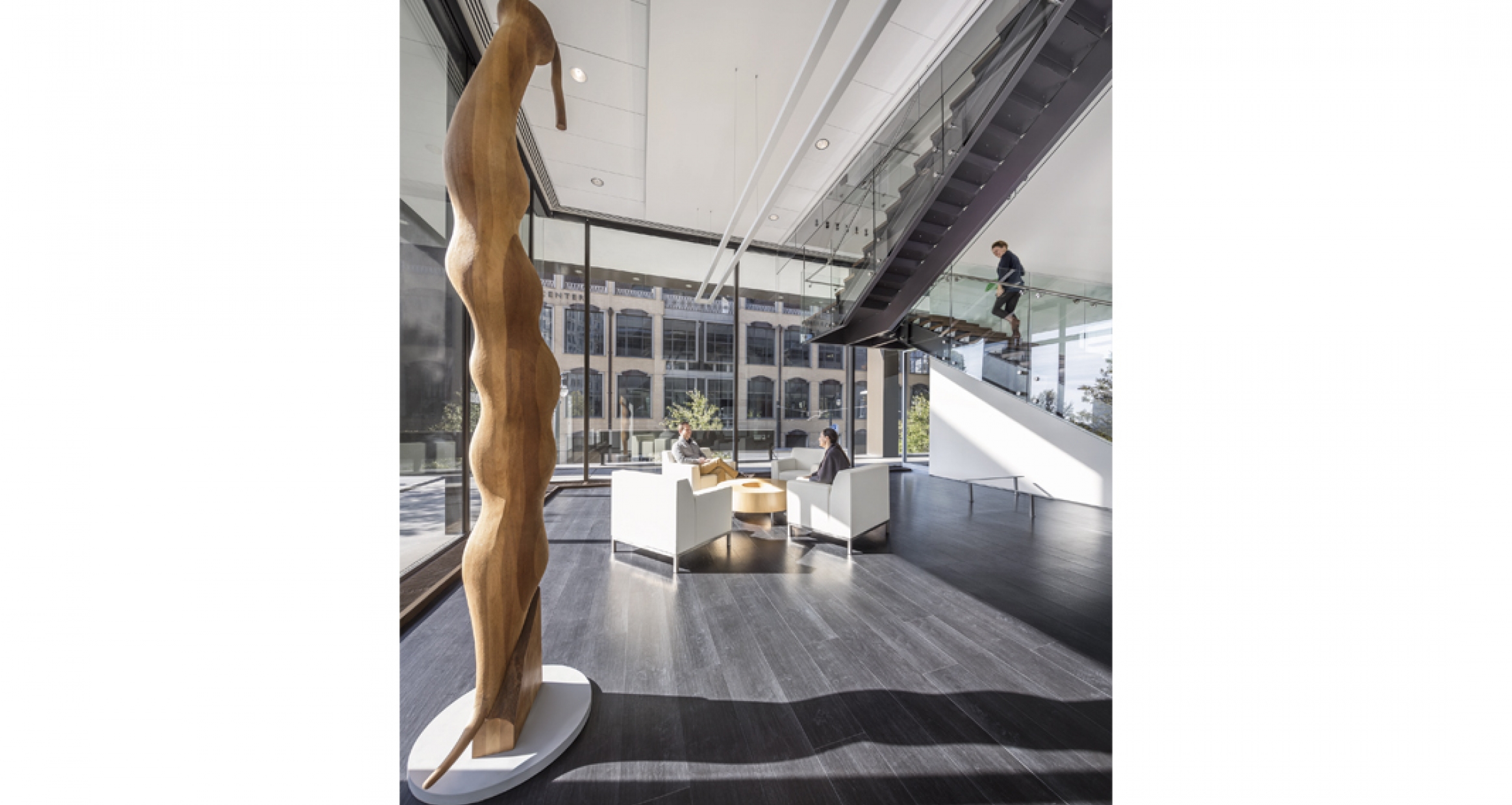 The Equitable building was selected based on factors including its expansive glazing and soaring ceiling heights, as well as its excellent location, but the office space was spread over two floors, separating the staff, materials, and equipment. The design introduced a communicating stair to open circulation, creating a unified vertical community.